Making News in Business, June 24 - GazetteNET
---
Making News in Business, June 24 - GazetteNET
Posted: 23 Jun 2021 01:51 PM PDT
Big Y to hold hiring spree June 29
SPRINGFIELD — Big Y will hold its first company wide hiring event at over 75 locations across Massachusetts and Connecticut on Tuesday, June 29. Anyone 18 years and older attend.
Every store plus the distribution center will hold interviews and hiring managers will be able to make on-the-spot job offers from 3-8 p.m. on this day. Currently, there are openings at all Big Y supermarkets, Big Y Gas and Convenience Stores, Table & Vine Fine Wines and Spirits, and Big Y's Fresh and Local Distribution Center.
Interested applicants are encouraged to apply in advance online at bigy.com/careers, which also includes addresses of all locations.
All individuals hired on this day will receive a $50 gift card of their choice such as Apple, Big Y or Spotify. Additionally, after working through the summer, every Big Y employee including those newly hired will receive an employee appreciation bonus in their paychecks in early September. To qualify, employees must have worked during July and August.
Full-time supermarket openings include bakery, meat, seafood, in-store kitchen, and deli, department managers and assistant department managers, overnight stock clerks. Part-time positions are open in all departments. Big Y Express Gas and Convenience openings include managers, assistant managers, head cashiers and clerks. Table and Vine has openings in all departments. Fresh and Local Distribution Center openings include selectors, porters and equipment operators.
GSB names Richardson senior VP
GREENFIELD — Greenfield Savings Bank has named Shandra B. Richardson senior vice president and senior operations officer. As the senior operations officer, Richardson will direct all aspects of the bank's operations, which include compliance, retail banking, marketing, deposit, electronic and loan operations, as well as developing and implementing new policies and procedures for the organizational systems management.
Prior to joining GSB, Richardson held multiple leadership roles at Citizens Bank N.A. and most recently at Santander Bank N.A. She specializes in operational lifecycle transformation, regulatory exam preparation, project management and organizational development. She has also been involved in company diversity, equity and inclusion initiatives, including active participation in multiple employee resource groups focusing on the support and empowerment of women and Black and Latinx employees.
A UMass Amherst graduate, Richardson received a bachelor's degree in marketing and a Master of Business Administration along with completing leadership and lean methodology executive education courses.
Richardson and her family are in the process of relocating from Boston back to western Massachusetts, where she is from originally.
Riverside Industries president to retire at end of the year
EASTHAMPTON — Char Gentes, president and CEO of Riverside Industries, will retire at the end of the year after nearly a decade as president.
In late May, Gentes told the staff and the individuals and guardians that Riverside serves that the organization's future is bright future. Her retirement has been a long-standing plan shared with the board a couple of years ago. She told the staff, "I will reach the great age of 65 near the end of this year and look forward to a slower pace and more free time in this next chapter of my life."
Gentes has spent most of her working life at Riverside, celebrating a tenure of 37-plus years. She is honored to have worked for such an amazing organization. During her tenure, she held the position of president for just under 10 years, leading the transition from the well-established model of shelter workshop to community-based services.
The recruitment process to find a new president has already begun with the board forming a Search Committee a couple of months ago. The new president will work alongside Gentes for a month, allowing for a smooth transition.
Riverside Industries Inc. is a nonprofit agency that has been empowering individuals with intellectual and developmental disabilities to live rich and full lives for more than 50 years.
Freedom Credit Union raises $1,000 for MS
research
SPRINGFIELD — Througout May, Freedom Credit Union collected cash donations at its 11 branches throughout western Massachusetts to benefit Walk MS 2021, which supports the work of the National MS Society. They raised $1,034 thanks to the generosity of members and staff.
MS is an unpredictable, often disabling disease of the central nervous system that disrupts the communications signals within the brain, and between the body and the brain. Patients may experience a wide range of symptoms that can include numbness and tingling, mood changes, memory problems, pain, fatigue, blindness, paralysis and more, all of which may be temporary or permanent.
The largest private funder of MS research in the world, the National MS Society has invested more than $1 billion to date toward developing solutions to help people overcoming the challenges of living with MS and for research funding.
Throughout the months of June and July, Freedom Credit Union is now collecting cash donations at all its branches to benefit The Food Bank of Western Massachusetts, which leads the fight against food insecurity throughout Hampden, Hampshire, Franklin and Berkshire counties.
Business closures, menu updates, news galore – Gastronomic SLC - gastronomicslc.com
Posted: 23 Jun 2021 02:08 PM PDT
Campos Coffee shuts up shop in North America
The next week sees the final few days of Campos Coffee's brace of Utah based businesses, located in SLC and Park City respectively. Indeed, the last year of covid-borne chaos has resulted in the shuttering of the Aussie-based businesses US operations entirely. Writing on their website this month, the brand confirmed the closures:
It is with a heavy heart that we announce the closing of our Campos Coffee business in North America. To our valued cafés and customers, we say a sincere thank you for your support and loyalty over the years. We are incredibly proud of what we've been able to achieve and it's all because of you.
The last coffee deliveries to our café partners in North America will be made in July, and we will also close the doors of our Campos flagship cafés at this time. Ever since our founder Will Young opened his first Campos café at Newtown, Sydney way back in 2002, we've been on a mission to help everyone love great coffee as much as we do.
It's because of your support that we've been able to share our love of great coffee in some of the best cafes and restaurants across Vancouver, Seattle, San Francisco and the rest of North America. We are especially grateful for your support over the last 12 months during what's been such a difficult time for all of us.
This ongoing period of challenging circumstances has unfortunately prevented us from being able to continue a sustainable business in North America which led to this difficult decision. From all of us at Campos Coffee, we hope you continue to enjoy great coffee, wherever you are.
The Utah locations should close by the end of June (pictured is their corned beef hash). I should note Campos were one of a select cadre of businesses that have sponsored and supported Gastronomic SLC over the years; an elite bunch that truly put their wallets where their mouths are when it came to supporting local. See the full list here.
Riverbank Bar sells license and closes
As I wrote about last month, Millcreek's Riverbank Bar was recently approved to transfer their license to "Milk LLC, doing business as Milk in Salt Lake City." This of course leaves the business unable to operate as a bar and as confirmed on Facebook this month, the bar has now formally announced their permanent closure:
We would have loved to have been a permanent part of the neighborhood… Unfortunately, we have to say goodbye. We want to thank you all for the love and continued support throughout these difficult times. We will be forever grateful. We hope to see all of your wonderful faces at Campfire Lounge.
Riverbank started back in 2018, after their own struggle with licensing and build out.
Tokai Sushi fans organize fundraiser
Following last week's mega blaze over in the Brickyard area of Millcreek, businesses are trying to get back on their feet. One of those, Tokai Sushi has occupied the little strip mall for as long as I can remember – and fan Mequette Sorensen has created the following fundraiser to help the mom and pop operation get back on their fee.
More on the blaze and the owners behind Tokai here.
Penny Ann's offers franchises
Ever wanted to own your very own breakfast and lunch spot? Now you can. This Facebook post recently caught my eye. Penny Ann's Cafe has been on the expansion onslaught the past few years, growing from the original SLC spot to a trio of locations now.
As well as taking on a 50% stake in Mr Charlie's Chicken Fingers this year – the business has now begun offering franchise options to would be restaurateurs. It seems like a lifetime ago (ten years actually) since I first reviewed the restaurant for the SL Trib.
Menu updates
As ever, here's a quick roundup of new dishes and specials hitting restaurants around town. One's that particularly caught my gaze.
Bewilder Brewing – Now offering a DIY hot dog bar (link and link) weekdays till 3 p.m.
Japan Sage Market – With dining in still off the cards, the business has announced an expanded bento box offering for grab and go lunches.
Copper Common – The Copper group make a damn good burger, and now you can score one for a great deal too. The happy hour special runs weekdays 5-6 p.m. affording $10 burgers.
Warrens Craft Burger – Up in Ogden the craft burger spot have a solution for the indecisive. Through the end of the Summer choose 4 different beers from any tap and they'll bel served tables die on a paddle board with pretzel sticks and beer cheese ($14). Extra bonus points: you can take the paddle home with you for $5 more.
Nelson Cottage by High West – Now back with their Summer prix fixe dinner menus on Fridays, Saturdays and Sundays all season long. Priced $90 with optional whiskey pairings starting at $60 per person.
La Trattoria Di Francesco – Similarly this 15th and 15th based Italian restaurant are offering a weekly prix fixe menu. Titled Wine Wednesday, the six course paired menus are offered 5-10 p.m. for $155 per person.
Carson Kitchen – Recently debuted their Summer menu update. Seasonal additions include street corn chopped salad and short rib steak with sambal butter and kimchi chimichurri. Joining the dessert menu a "The Banoffee "Pie" with bananas, toffee, Bailey's whipped cream and imported chocolate digestives from Scotland.
Serious food talk
Want to discuss this post or the SLC food scene in general? Check out our Facebook group and come talk with other likeminded SLC foodies. While you're at it follow along with our Instagram page and make sure you're on our newsletter list to never miss a story!
Hi, I'm Stuart, nice to meet you!  I'm the founder, writer and wrangler at Gastronomic SLC and The Utah Review; I'm also a former restaurant critic of more than five years, working for the Salt Lake Tribune.  I've worked extensively with other local publications from Utah Stories through to Salt Lake Magazine and Visit Salt Lake.   I'm a multiple-award winning journalist and have covered the Utah dining scene for more than a decade.   I'm largely fueled by a critical obsession with rice, alliteration  and the use of too many big words I don't understand.   What they're saying about me: "Not inaccurate", "I thought he was older", "I don't share his feelings".
Signup to our free newsletter and never miss a single update. We will send you an email just once per week with every story from the last seven days. You can signup for free
here
.
This article may contain content provided by one of our paid partners. These are some of the best businesses in Utah. The current businesses we work with include:
For a list of all our past relationships see our
historical partnerships
.
Southwest Austin business news: New distillery, float spa, Merle Haggard-inspired french fry trailer coming soon - Community Impact Newspaper
Posted: 23 Jun 2021 01:59 PM PDT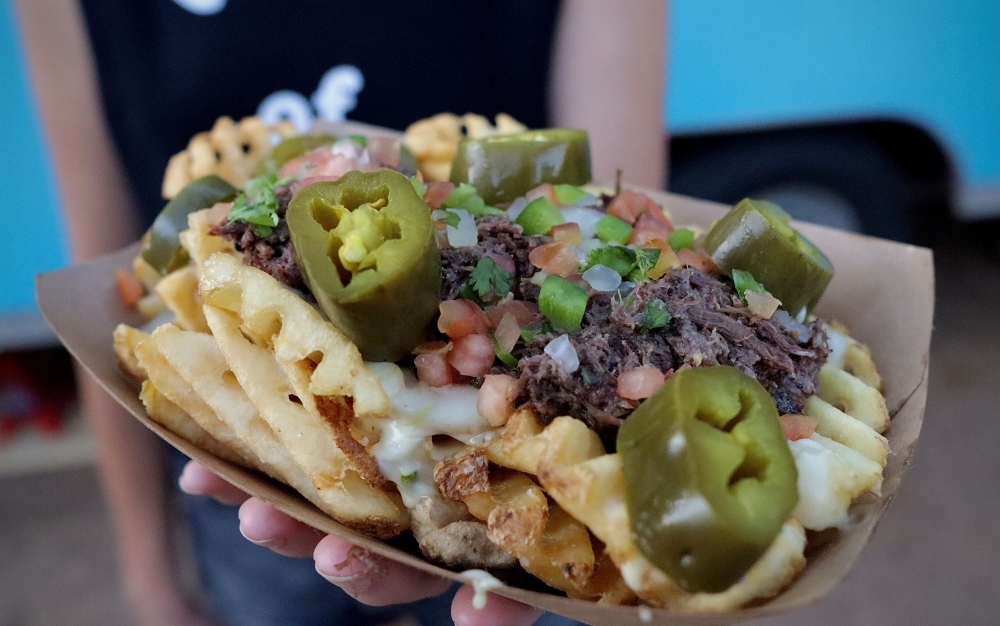 Mama Fried is a new food truck located at the Armadillo Den on Menchaca Road in South Austin. (Courtesy Evan LeRoy)
See the latest business news from South Austin, including the arrival of a new dog photography studio, a rye and bourbon whiskey distillery, and a french fry food truck. Dog Days Photography, a dog photo studio serving all of Austin, opened in March. Owner Bryn Bonino focuses on dog wall art and offers her services for both homes and businesses. On July 10 from 1-5 p.m., Dog Days Photography will be offering photos at MudPuppies' North Austin location. For $150, customers will get $100 credit toward wall art with the photo service, and $50 will be donated to Austin Dog Rescue. Bonino is also running a calendar contest from July 12-Aug. 23. Individuals can submit photos of their dog online, and 13 dogs will be chosen to be professionally photographed and featured in Dog Days Photography's 2022 calendar. The contest will benefit Hound Rescue, which places abandoned hounds in Texas homes.
www.dogdays.photography
Fierce Whiskers Distillery is preparing to open in late summer at 5333 Fleming Court, Austin. The name of the rye and bourbon whiskey distillery owned by native Texans Tim Penney and Tri Vo comes from a quote former President Rutherford B. Hayes wrote in his journal in 1849 on a visit to Texas, calling Austin a place with "fierce whiskers, gaming, and drinking very abounding in all quarters." www.fiercewhiskers.com
Fiery Sage Healing has moved its practice from 2720 Bee Caves Road, Austin, to 2500 W. William Cannon Drive, Austin, in the Stonegate Two office park. Jennifer Finegold practices acupuncture and hypnotherapy, specializing in treating disorders such as anxiety and depression. 512-815-3555. www.fshealing.com
Mama Fried, a new french fry trailer from the team behind Leroy and Lewis, will open July 15 at the Armadillo Den, 10106 Menchaca Road, Austin. The menu features fries served with dips such as beet barbecue or queso. Customers can also order the fries topped with options such as chili and cheese or the Whole Hog Fries with whole hog, pork hash, mustard barbecue sauce and coleslaw. The concept comes from longtime Leroy and Lewis employee Clayton Cook and is inspired by Texas' outlaw country legends; Merle Haggard recorded the album "Mama Tried" in 1968. 512-962-7805. www.mamafriedatx.com
True Rest Float Spa will open July 15 at 2919 Menchaca Road, Ste. 105A, Austin. The flotation therapy chain also has locations on Research Boulevard and in Cedar Park. Franchise co-owner Tanner Heim also plans to open a second business—Lizard Yoga Wellness and Retreat Center—in the same building in Ste. 104A. The yoga studio does not yet have an estimated opening date. 512-550-1392. www.truerest.com
Business news in brief | Business | telegraphherald.com - telegraphherald.com
Posted: 21 Jun 2021 10:30 PM PDT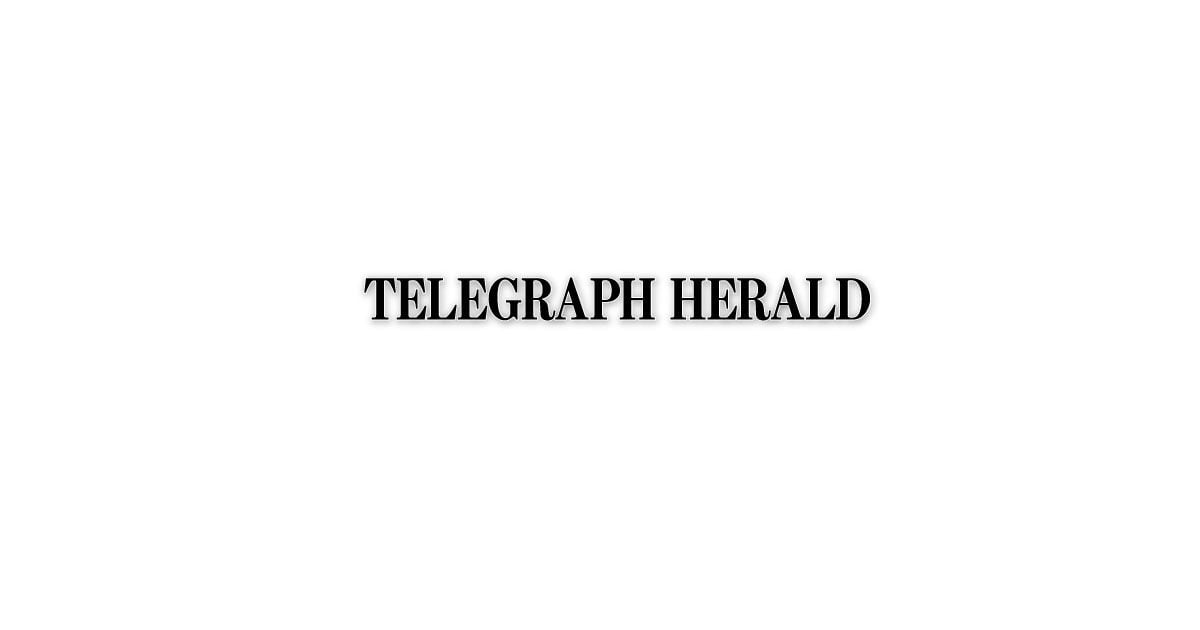 Facebook launches podcasts, live audio service
Facebook launched podcasts and live audio streams in the U.S. on Monday to keep users engaged on its platform and to compete with emerging rivals.
Facebook says it is allowing public figures with verified accounts to start live audio rooms and invite anyone else to speak. A handful of podcasts will be available to people in the U.S. at first and the company plans to add more down the line.
CEO Mark Zuckerberg, who has appeared on the video streaming app Clubhouse in the past, hosted a live audio room on his Facebook page last week.
"Live Audio Rooms and podcasts rolling out in the US is just the beginning of our audio journey," wrote Fidji Simo, head of the Facebook app, in a blog post Monday. "Looking ahead, we are working with creators who will use our audio tools to further develop and launch Soundbites — short-form, creative audio clips."
But podcasts and live audio also have been an outlet for racism, misinformation and extremist material. Live audio is particularly difficult to moderate, compared with traditional social media posts.
Facebook, which announced its audio plans to push into audio streams in April, says its rules apply to live audio and podcasts and anyone can report offending material.
"In addition, our broader integrity and safety work and the tools we have built for proactively and automatically identifying harmful content are great building blocks, but we plan to adapt tech and processes as we learn more," the company said in a prepared statement.
The company says that it might retain live audio after it is no longer live to enforce its policies, which will be done both by human moderators and machine learning.
Wall Street Snaps Back
NEW YORK — Stocks rebounded on Wall Street Monday, clawing back most of their sharp loss from last week, as the initial jolt passes from the Federal Reserve's reminder that it will eventually offer less help for markets.
The S&P 500 snapped 58.34 points higher, or 1.4%, to 4,224.79 and recovered nearly three-quarters of its worst weekly loss since February. Oil producers, banks and other companies that were hit particularly hard last week led the way.
The Dow Jones Industrial Average gained 586.89, or 1.8%, to 33,876.97, and the Nasdaq composite rose 111.10, or 0.8%, to 14,141.48.
Investors are still figuring all the ramifications of the Fed's latest meeting on interest-rate policy, where it indicated it may start raising short-term rates by late 2023. That's earlier than previously thought. The Fed also began talks about slowing programs meant to keep longer-term rates low, an acknowledgment of the strengthening economy and threat of higher inflation.
The market's immediate reaction to last week's Fed news was to send stocks lower and interest rates higher. Any shift by the Fed would be a big deal, after investors have feasted on easy conditions with ultra-low rates for more than a year. Higher rates would make stock prices, which have been climbing faster than corporate profits, look even more expensive than they do already.
But it's not like the Fed said it will jack rates higher off their record low of nearly zero anytime soon.
Companies whose profits are the most closely tied to the economy's strength and inflation were among the market's strongest on Monday.
Hess, Marathon Oil and Devon Energy all rose at least 6.9% as energy stocks rallied with the price of oil.
Banks were also strong, with Bank of America up 2.5% and Wells Fargo climbing 3.7%.High-growth companies able to flourish almost regardless of the economy lagged behind, meanwhile. It's a reversal from last week's trend, when investors rattled by the Fed piled back into the biggest winners of the pandemic.
Amazon slipped 0.9% Monday, for example, and the lagging performance for tech meant the Nasdaq was trailing other indexes.
British FM heads to Southeast Asia looking for closer ties
BANGKOK — Britain's top diplomat arrived in Southeast Asia late Monday on a three-nation visit as his country looks to promote closer ties and trade with the region following the U.K.'s exit from the European Union.
Foreign Secretary Dominic Raab's trip to Vietnam, Cambodia and Singapore comes the week after Britain announced the broad outlines of a free trade deal with Australia, the first the country has negotiated from scratch since it left the EU.
That deal was expected to boost trade between the two nations, and the British government said it hoped it would also help it join a regional trade agreement that would open the door to increased trade throughout the Asia-Pacific region.
A recent British government review of defense and foreign policy recommended that the U.K. "tilt" its focus toward the Indo-Pacific region in response to China's growing influence on the world stage.
After his arrival in Hanoi, Raab said he would use the visit to discuss the new policy direction.
Raab has said the shift includes a greater emphasis on common strategic interests in the region, which goes beyond trade to also include issues such as maritime security and climate change.