Akron launches interactive map showing available empty lots owned by city, land bank - Akron Beacon Journal
---
Akron launches interactive map showing available empty lots owned by city, land bank - Akron Beacon Journal
Posted: 21 Feb 2021 03:00 AM PST
Doug Livingston
| Akron Beacon Journal
No one owns more empty lots in Akron than the city.
Based a review of county property records by the Beacon Journal, City Hall owns 1,341 empty lots in Akron — a figure the city says roughly matches its count. The Summit County Land Bank, formed in 2012 in response to the housing foreclosure crisis, owns another 572.
These 1,913 empty lots, appraised at $34.1 million, are worth more to the city than their taxable value.
If sold to responsible developers or neighbors or families who would build new homes on them, the lots could advance the city's mission of equitable growth, using stable owner-occupied homes to help drive Akron's population from 200,000 to 250,000 by 2050.
But as it stands, the city can't get rid of these lots much faster than it gets new ones. With every home that is condemned, demolished, foreclosed on by banks and tax collectors or left on the public auction block, the portfolio of publicly owned and distressed properties grows.
It's a problem that's decades in the making but one that took off in 2005 at the beginning of local housing crisis, then accelerated with the ensuing foreclosures and demolitions. And now the city and the land bank have asked a tech company to help them return these dormant properties to productive use.
This month, the city launched a new website curated by Tolemi, a software company used for years by the land bank to understand and visualize its property data. 
From akronliving.org, users can survey city programs for purchasing property and navigate to an interactive map that operates like an online clearinghouse.
Work in progress
The website is a work in progress. The 156 city-owned lots populating the map so far represent less than 12% of all the city owns.
The land bank also is double-checking its properties on the site. Despite having 489 of their 572 empty lots pre-loaded onto the website, or more than 85% of their portfolio in Akron, Summit County Land Bank Executive Director Patrick Bravo said his staff will need the rest of February to ensure properties that the city published haven't already been sold.
Once the hiccups are sorted out, the new tool promises to help developers, builders and families with the menu of programs offered by the two agencies, and filter for properties that fall under each program's unique guidelines.
Each agency's programs strive to revitalize vacant property. Some overlap more than others.
Available programs
Akron's Lot for a Little program, created with the onset of the Great Recession to sell discounted empty lots to local residents, and its Mow to Own program, launched in 2020 to give free vacant lots to neighbors who cut the grass all summer, are similar to the land bank's Side Lot program. The land bank's initiative launched in 2015 after three years of aggressive demolition left the newly created land bank with a surplus of empty residential lots.
The city's newest program includes 46 empty lots under the Welcome Home Akron banner.
"These are the top sites where we feel the market will have an interest in purchasing for new home construction," said James Hardy, deputy mayor of integrated development.
The program includes a $25 application fee. Buyers agree to begin building a home within three months and complete construction within a year. They must then live in the home for five years.
This new program is not to be confused with the land bank's own Welcome Home program, which has resold dozens of foreclosed homes in Akron since 2017. Another land bank program rehabs old homes as the quasi-public agency, which includes a board member from the city, rethinks the last decade of residential demolitions.
The city has loaded and color-coded its Lot For A Little, Mow To Own and Welcome Home Akron listings onto the interactive map. But it's the other 1,185 city-owned lots missing from the map that caught the attention of some in the community.
Plans for Summit Lake?
"As I expected, Summit Lake was not included. And that's been pretty consistent with the city's land acquisition pattern so far, in that they don't want to do Summit Lake yet," said Joe Tucker, director of South Street Ministries and a leading advocate for a community-driven, equitable redevelopment of the low-income residential neighborhood east of the lake.
Despite having 305 empty lots owned by the city, more than any other Akron neighborhood and nearly 100 more than the next highest count in Middlebury, Summit Lake has nothing listed in any of the city's programs. Other than Chapel Hill, every Akron neighborhood is sprinkled with at least a few property ownership opportunities.
Akron Metropolitan Housing Authority secured a $450,000 planning grant in January from the U.S. Department of Housing and Urban Development to create a housing development plan for Summit Lake through community engagement over the next two years. Tucker is meeting in March with City Planner Jason Segedy to discuss the plan. Hardy said a steering committee involving community members will be announced in the next two months.
"I am over the moon to work with the city on a comprehensive development plan that establishes what's good in the neighborhood, allows existing residents and existing landlords to improve their properties, move things forward in some positive ways," Tucker said. "There is a lot of space for potential development, and I recognize that. I just always want to be one who says let's be sure as we move forward that we're also maintaining opportunities for people who live here."
The collaboration will be modeled after ongoing community input through the Akron Civic Commons process, which is guiding the first major public investments in Summit Lake since post-World War II urban renewal programs cut a highway through the neighborhood, displacing residents and separating those who remained from economic opportunities.
City strategy
More properties will be added to the city's Welcome Home Akron program, Hardy promised.
But in Summit Lake and other areas, like around Laird Avenue where Middlebury meets Goodyear Heights, the city is "strategically" holding clusters of empty lots for bigger plans, perhaps to be used as pocket parks.
Hardy said he's open to putting every city-owned empty lot on the new map so people can see what's not publicly offered. Council President Margo Sommerville, whose Ward 3 includes Summit Lake, said she understands the city's strategic position.
There's nothing to hide, she said.
"If someone is interested in purchasing a lot [that isn't listed], let them know, reach out to us," she said. "We are working with people on an individual basis."
General inquiries can be made by calling 311, 330-375-2311 or visiting https://311.akronohio.gov/csrsite/csr/eula.
Financing available
The first 46 properties in the city's new Welcome Home Akron program are being offered at 50 cents per square foot. That works out to about $2,700 for a 1/8-acre lot. By comparison, the land bank's Side Lot program, which has some properties with the 50 feet of frontage required to build a home or close enough to request a building variance, is charging $200 for per 1/8 acre.
Bravo said there are some exceptions. For example, property beside a major hospital, which could be purchased as an investment that stands in the way of a hospital expansion, would not be sold that low.
Hardy said Welcome Home Akron properties can be financed for a buyer who lack cash upfront. The city would put a lien on the property and collect the price, which is negotiable, as part of the property tax bill over a period of up to 20 years. That works out to between $10 and $15 a month for most properties currently listed.
Equity concerns
Flexible pricing doesn't fully alleviate equity concerns for some.
Councilwoman Tara Samples of Ward 5 was surprised to see that a lot in East Akron at the corner of Forbes Avenue and Bulger Street near South Arlington is listed at $1,000 more than another Welcome Home Akron lot in Highland Square, one of the hottest housing markets in the city.
Homes on either side of the East Akron lot are appraised at $27,000 and $36,000. The Highland Square property near King Elementary School neighbors $91,000 homes. The Highland Square lot is 9% smaller with a 36% lower asking price than the lot in East Akron, where stronger incentives are needed to resuscitate the local housing market.
"I see what they're trying to accomplish," Samples said of the city's efforts to negotiate prices and help buyers with installments if they lack cash or access to a loan. "However, we clearly have equity issues as it relates to Ward 5. If there's going to be an intention on rebuilding our neighborhoods, Ward 5 — all of Ward 5, not just a few pockets — has to be included not just in the conversation but in the actual revitalization.
At the other end of her ward, which borders on Ward 3, residents are watching from afar as developers and homebuilders pounce on city tax breaks and low mortgage rates. Here, residents could wait years before the city sells its empty lots.
"At the end of the day, even with Akron's housing boom, Summit Lake's values are still sunk," said Tucker. "You go across the lake to Kenmore, you go down the street to Firestone Park, we see property values [improving]. But within the Summit Lake radius, that trend has not been effected yet."
Reach reporter Doug Livingston at dlivingston@thebeaconjournal.com or 330-996-3792.
Balancing Privacy With Data Sharing for the Public Good - The New York Times
Posted: 19 Feb 2021 07:59 AM PST
The data sharing norms established by the Bermuda Principles greatly sped up the development of the mRNA coronavirus vaccines. A Chinese lab announced the discovery of the novel coronavirus on Jan. 9, 2020; sequenced it over the next weekend; and released the genome sequence to the public immediately thereafter. By the end of January, labs around the world were developing vaccines based on the genome sequence, despite not yet having an actual sample. Without a commitment to open data, coronavirus vaccines might still be months away.
To be sure, the use of consumers' genetic data raises serious privacy concerns. While it is common practice to remove identifiers such as surnames from genetic data before releasing it to the public, researchers have sometimes managed to identify individuals anyway by combining anonymous gene sequences with genealogical databases and other public information such as age and state of residence. These problems can be solved with further protections, but they require constant vigilance.
Privacy can never be guaranteed with absolute certainty. The risks should always be minimized, and balanced against the benefits of the innovations that may arise from increased data availability.
Similar logic applies to economic data. Consider the U.S. policy response to the coronavirus. The Paycheck Protection Program provision of the Coronavirus Aid, Relief and Economic Security (CARES) Act provided hundreds of billions of dollars in forgivable loans to small businesses. Despite the large amount of relief available, demand for loans greatly exceeded supply. Ideally, loans would have been based on expected need, but the Treasury had no information about firms' financial health.
In the absence of good data, the loans were based on expediency rather than expected need, using local banks as intermediaries, and they made loans disproportionately to firms with which they had strong connections. Economists estimate that the program spent between $150,000 and $377,000 per job saved, a high price for a program that was guaranteed for only a few months.
A better program would target aid to business sectors and geographies that most need help, using real-time data from the businesses themselves. This data already exists, but only behind company walls. It should be anonymized as carefully as possible and assembled for public use, so that local policymakers and entrepreneurs can direct the relief to those who need it most.
One promising model is the Opportunity Insights Economic Tracker, a publicly available repository of anonymized data contributed by private companies. The tracker was started in May by researchers at Harvard and Brown. (I collaborate with Opportunity Insights, although I was not part of the work on the tracker.) Real-time analysis of economic effects — enabled by better data sharing — can improve the targeting of policies to those in greatest need.
How to Become a Web Developer - Southern New Hampshire University
Posted: 15 Feb 2021 11:39 AM PST
With nearly every industry relying on the internet to manage business operations, web development is an in-demand skill that can offer a wide variety of job opportunities. Understanding how to become a web developer can be the first step toward a successful career.
With the growth of do-it-yourself web design programs and cloud-based software, it may seem simple to learn web design and development. But if you dream of building a career in the technology field, you'll need a strong background in web design education and development experience.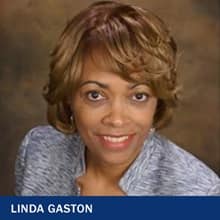 "If you're pursuing a career in technology, you have to be committed to perpetual learning," said Linda Gaston, a web development manager and adjunct instructor at Southern New Hampshire University (SNHU). "You'll always have to be in a learning state. Technology pops up so quickly, much of your learning will have to be self-directed and through self-discovery."
Are you ready to learn valuable skills and prepare for an exciting technology career? Before you begin to explore how to become a developer, it's important to understand what web development is and what a web developer does.
What is Web Development?
Web development is a broad field that plays a role in almost every industry. As a web developer, you could work to design websites or program the latest mobile app. You could create cloud-based software that helps businesses run more efficiently or be responsible for the user experience of an e-commerce website.
As the world becomes more reliant on the internet for nearly all aspects of daily life and more businesses embrace a remote workforce, quality web development is a key part of running a successful business.
In fact, websites that load slowly lead to a $2.6 billion loss in revenue worldwide every year thanks to customers who won't wait to make a purchase, according to an article from WebFX. The same article also reported that 89% of users take their business to a competitor after having a poor user experience on a company's website.
And as more businesses work to manage remote employees, web developers are also in demand to improve the software and other tools needed to bring teams together virtually, said SNHU adjunct instructor and web developer Dr. Francis Manning.
"The need to be able to build applications that handle employees working from home and still maintain back-end systems with the business's data - that's where you get a lot of people who are going to be needed for web development," Manning said.
With web developers in demand across many industries, it's important to understand the types of web development available and what these developers do.
What Does a Web Developer Do?
Web developers design and create websites, applications, cloud-based software and more. According to the U.S. Bureau of Labor Statistics (BLS), as a web developer you may be responsible for the look of a website, the technical aspects of a site's function – or both.
Some developers handle all aspects of a website's construction, while others specialize in a specific area. And web developers can work in virtually any industry, according to Loay Alnaji, a web developer and adjunct instructor for SNHU.
With a career as a web developer, you could find yourself creating reports for sales teams, tracking and adding new items for an e-commerce website or designing new websites for a variety of clients. Developers can also work as consultants to guide businesses through a web design project or as a systems analysts to help businesses identify their website needs, Alnaji said.
The most common types of web development jobs typically fall into these categories:
Back-end web developers: These developers are responsible for the technical construction of a website. They create the basic framework of a website and ensure that it works as expected. They also establish procedures for adding new pages or other updates to a website.
Front-end web developers: These developers are responsible for how a website looks. They create a website's layout and incorporate graphics, applications for features like e-commerce checkout and other website content.
Full stack web developers: These developers manage both the front- and back-end of a website or application. Full stack developers are in high demand, particularly among smaller businesses that may not be able to hire a large web development team, said Manning.
API developers: An API, or Application Programming Interface, allows applications to access data and interact with other external software or operating systems. APIs are critical to many of the online processes businesses use to manage customer-facing operations and back-end operations, said Manning, and is a growing area of web development.
UI/UX developers:  Developers working in UI, or user interface, and UX, or user experience, focus on creating an online customer experience that is both visually appealing and functional. With more business being conducted online, these areas of development are in-demand, said Manning. 
Before getting started in one of these web development careers, it's important to understand how to become a web developer and the steps you need to take to break into this growing field.
How to Become a Web Developer
No matter what area of web development you hope to work in, your career will need to start with education, both in the classroom and in the real world.
How to Learn Web Development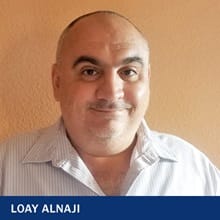 Even if you're not enrolled in a computer science degree program, you can start learning web development right now. 
"There are infinite tutorials online," said Alnaji. "Start by building a web page. It's that easy. With the resources we have, you don't need to memorize anything, you just need to know it can be done and you can learn how to do it."
Still, while you can learn a lot through online tutorials, videos and blog posts, it's important to note that if you want a career in web development, a college degree will be required. 
Earn a Web Development Degree
Educational requirements for web development jobs will vary depending on the setting you work in and the type of work you do. While an associate degree may be enough to get some entry level web development jobs, the majority of jobs will require at least a bachelor's degree, according to BLS.
The major you choose for your four-year web development degree - and the web development courses you take - can also vary. Web development degree options include:
Bachelor of Science in Computer Science: In a 4-year computer science degree, you'll work to solve real-world problems in courses that focus on the design and development of computer software. You'll take courses on topics including programming languages, software security and full-stack development.
Bachelor of Science in Information Technologies: A 4-year information technology degree will help you understand the principles of computing and how they relate to business operations. An IT degree with a concentration in software development includes courses on programming languages and also explores the software development lifecycle.
Bachelor of Art in Graphic Design: If you want to work on front-end web design and user experience, having a creative eye and solid design skills is important. A graphic design degree - especially one with a concentration in web design - can offer web development courses including interactive animation, user interface and experience and advanced digital publishing.
While most web development jobs require a bachelor's degree, a master's degree in information technology, computer science or software development may be required if you're seeking a highly specialized web development job or want to manage a team of developers. 
A master's degree can help provide the bigger-picture view of web development and its function as part of a business that you'll need to work in a leadership role, said Gaston.
"If you have interest in management, then the master's degree will give more of an abstract view on technology and how to use it as a tool," said Gaston. "But people can have a great career with a bachelor's degree alone."
Learn Key Programming Languages
While your degree's web development courses will offer many of the technical skills you'll need to work in the field, you may need to master additional programming languages or specific software for certain jobs - particularly as these technologies grow and evolve.
Some of the most common programming languages used in web development include:
HTML: HTML is a front-end web development language that is used to build and design static web pages.
CSS: CSS is a front-end development language that is used in conjunction with HTML to style a website.
Java: Java is one of the most common front-end development languages used to design website content, games, software and apps.
JavaScript: JavaScript is used in many aspects of web development to add interactive elements to a website.
Python: Python is one of the simplest programming languages used to create a framework for virtually any website need.
SQL: SQL is a database query language that is used when your website computes large amounts of data.
PHP: PHP is an open-source language often used on data-heavy websites or for app development.
.Net: .Net is a programming language used to develop a wide variety of applications, including web, mobile and Windows-based applications.
Enhance Your Learning with a Web Development Certification
One of the best ways to highlight your knowledge and experience with programming languages and other professional skills is by seeking industry certifications.
"Certifications are important because they show that you have the theoretical and functional knowledge about how things work to the point that you could pass the test," said Gaston. "A certification demonstrates that initiative to want to go deeper in their career and to certify their skills. Certifications show a lot of things - not just technical competency - but initiative and commitment to their fields."
There are a wide variety of computer science, information technology and web development certifications available. And the certifications you seek will vary depending on your interests and the jobs you hope to get.
Some popular certifications available for web development professionals include:
CompTIA Security+: In today's world, website security is top of mind for all businesses. And a web developer with proven knowledge in cybersecurity is a valuable asset to any company. The CompTIA Security+ certification is one of the top cybersecurity certifications available.
Google Developers Certifications: To become a Google Certified Developer, you can take a series of certification exams that test your knowledge in a variety of areas, including: android development, mobile web development, data engineering and cloud engineering.
Zend Certified PHP Engineer: This certification requires passing an exam that covers PHP language, syntax and data types, along with support for web-based input and output, web features, security topics and more. Training lessons and a certification study guide are available.
AWS Certified Cloud Practitioner: If you're interested in API development and want to work to develop cloud-based software and other applications, this certification can help you stand out. 
Adobe Certified Expert (ACE): Adobe makes some of the most popular tools in the graphic design and web design industry. Adobe offers a variety of certifications, including Magento Commerce Front-End Developer and Magento Commerce JavaScript Developer.
Focus on Real-World Experience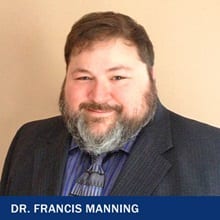 Education is key to a web development career, but even the most highly educated professionals will have a hard time finding a job without proven development experience, said Manning.
"We have gone long past the time when you could get interviews by having a tuned up resume," Manning said. "You need to show prospective employers what you've done and what you can do. That is the biggest key to being able to break into a career in web development."
Even if you've never worked in web development professionally before, there are many ways to show your experience and expertise. One of the best ways to do this is by building an online portfolio of your work.
This portfolio can include work you've completed for your web development courses, but should also include projects done outside of the classroom. Finding internships, volunteering to work on web development projects for local nonprofits or even completing self-directed projects can all give you lots of experience you can include in a portfolio of your development work.
There are also many opportunities to find freelance paid work as a web development student, giving you key professional experience working with clients and meeting project requirements.
Develop Key Soft Skills
Getting real-world work experience doesn't only enhance the technical skills you need to succeed in web development. It can also help you develop key soft skills that are in high demand in the web development industry.
"A lot of people, when they think of web development, they think of someone sitting at their computer all alone," said Gaston. "But usually this work is done in teams. You have to be able to communicate ideas, collaborate and work well with others."
Some of the most important soft skills for web developers, said Gaston, are:
Communication
Collaboration
Critical thinking
Problem-solving
Data analysis
Creativity
Whether you're collaborating internally with a web development team, thinking critically to find a creative solution to a development problem or communicating a web design project to a client, these soft skills are critical to your success in a web development career.
Web Development Career Opportunities
With a technology or design degree and web development courses under your belt, you'll be able to stop wondering how to become a web developer and start figuring out where you want to work. 
Web development is a growing field, and there are a wide variety of work opportunities to put your degree to work, including:
Development agencies
Software companies
Consulting firms
Small businesses 
Large corporations
Self-employment or freelance
Web developers are especially in high demand at small to medium businesses as companies continue to rely on more technology and web-based software to manage their businesses, said Manning.
"You have an opportunity in a small business to build relationships that will help you progress throughout your career," Manning said.
No matter where you choose to work as a web developer, web developer jobs and other similar careers are in high demand across many industries - and offer competitive salaries. 
Employment of web developers is projected to grow 8% from 2019 to 2029, much faster than the average for all occupations, and in 2019, web developers earned a median salary of $73,760, according to BLS data.
Software developers, who develop the applications that allow people to do specific tasks on a computer or other device, earned a median salary of $107,510 in 2019. Jobs for software developers are projected to grow 22% between 2019 and 2029, according to BLS.
Jobs for database administrators, who use specialized software to store and organize business data, are projected to grow 10% by 2029. Database administrators earned a median salary of $93,750 in 2019, BLS data shows.
How to Become a Web Developer and Jumpstart Your Career
If you want to build a successful career as a web developer, your learning can't stop after you've earned a degree. Because technology changes all the time, you'll need to commit to finding new opportunities to practice your skills, learn new technologies and network with other developers.
"Find developer forums, hobby projects, virtual meetups and other ways to continue to invest in your technical abilities and think about technology holistically," Gaston said. "It's not enough to just learn about coding. You need to think about the many factors that affect what you code and how you code."
Focusing on continued learning not only opens up more career growth opportunities, said Manning, it can also help you build a more satisfying career.
"You get out of it what you put into it," Manning said. "If you put the effort into it, you're going to have a much more successful career and you'll find that you'll be able to be the best version of yourself as that developer, coder, software engineer, web designer or web developer. If you do that you're going to be happy going to work in the morning." 
Danielle Gagnon is a freelance writer focused on higher education. Connect with her on LinkedIn.