Spa City Digital…Making Marketing Easier - Saratoga TODAY Newspaper
---
Spa City Digital…Making Marketing Easier - Saratoga TODAY Newspaper
Posted: 07 Jan 2021 12:43 PM PST
SARATOGA SPRINGS — Advertising, marketing, social media channels, public relations, press releases, web design…it never ends. Media options are changing as rapidly as the technology that feeds them and keeping up with it is a full-time job. Unfortunately hiring a dedicated employee just isn't in most budgets, especially during a global pandemic.
A new Saratoga focused marketing agency aims to help business owners cut through the clutter and reach their
potential customers.
Spa City Digital launched on January 1 with a mission of delivering robust digital marketing solutions to small businesses in what they call "Value Add Marketing." Owners Chad Beatty and Michael Nelson partnered up after working together on several local projects.
"Mike had the vision and digital background, and I had the established company (Saratoga Publishing) and assets. It was really a no-brainer" said Chad Beatty. "By combining Spa City Digital under the same roof as Saratoga TODAY, Simply Saratoga magazine, Saratoga Bride and all our affiliated websites, we have a one-stop shop for customers."
Spa City Digital will focus on digital marketing which includes social media management, video production & editing, website design & hosting as well as overall media planning.
According to Co-owner Mike Nelson "What is really going to set us apart from other agencies is our ability to add value to their marketing efforts. Agencies, especially for small and mid-size businesses cannot just offer social media or Google ads management anymore. We (Agencies) need to be able to offer affordable marketing packages that include everything the business needs from strategy, to content creation, to deployment. Spa City Digital is doing just that and adding digital ad space on local websites to those packages as well."
It's no secret that the pandemic changed everything. The last year has forced everyone to take a hard look at their business model and find ways to adjust to a new business environment. 
"We decided the best way for us to move forward was by giving our clients as much value as we possibly could. We have built digital properties with content that locals as well as tourists will want to consume. We have added free and discounted add packages to our already aggressively priced marketing services. We are even going to be offering some freemium services to help local organizations and businesses get the marketing help they need." Nelson added.
Freemium, a term often used to describe entry level services, is something the small business community certainly can use in the wake of the pandemic. Mr. Nelson said they will make an announcement soon for some of those freemium offerings but he invites anyone looking for help to reach out to them for a free strategy consultation.
To contact or learn more about Spa City Digital please visit: SpaCityDigital.com
Small business relief package available to Easthampton establishments - Reminder Publications
Posted: 06 Jan 2021 04:39 PM PST
EASTHAMPTON – On Dec. 23, The Baker-Polito Administration announced that a $668 million small business relief package is available for small businesses impacted by the pandemic.
Earlier last week, the administration also announced $49 million in grants through the Massachusetts Growth Capital Corporation (MGCC) COVID-19 Small Business Program to support over 1,000 small businesses.
"Anything that is going to come by the way of local businesses is going to be welcomed, appreciated, and needed so it is a positive impact," said Moe Belliveau, the executive director of Greater Easthampton Chamber of Commerce.
According to www.mass.gov, eligible businesses that applied in October but were not funded due to the limited funds available will be prioritized for funding first and do not need to reapply.
Eligible companies for the new program are restaurants, bars, caterers, indoor recreation and entertainment establishments, gyms and fitness centers, photographers, videographers, personal services, and retail shops.
The application period for the new program started on Dec. 31 and will run through Jan. 15. Businesses are expected to hear back in early February.
For more information visit, www.mass.gov or visit the Greater Easthampton Chamber of Commerce page.
The government is preparing to restart its central small-business relief program. - The New York Times
Posted: 07 Jan 2021 08:17 AM PST
The federal government released updated rules for lenders just before midnight on Wednesday for the next round of Paycheck Protection Program lending, but it did not set a date for when it expects to begin taking applications.
Lenders anticipate the program could restart as soon as next week. Last month's stimulus package included $284 billion for new loans through the small-business relief program, which ended in August after distributing $523 billion to more than five million businesses. In this next round, the hardest-hit business — those whose sales have dropped at least 25 percent from before the pandemic — can qualify for a second loan. First-time borrowers will also be eligible for loans.
The Small Business Administration, which runs the program, plans to give small lenders a head start. In its first two days, the program will accept loan applications only from community lenders like Community Development Financial Institutions, which specialize in working with low-income borrowers and in areas underserved by larger lenders.
For second loans of more than $150,000, applicants will need to provide their lender with records proving their sales have declined. Lenders will need to do a "good faith review" of those documents, but will be allowed to rely on borrowers' certifications that their claims are accurate — a win for lenders, which are concerned about being held liable for fraudulent claims.
For smaller loans, borrowers will not need to provide their sales records as part of their application, but the S.B.A. can request them later.
The S.B.A. is scrambling to release a variety of relief measures included in last month's stimulus bill, including a $15 billion grant program for music clubs, theaters and other live-events venues. The agency has not yet released any details on that program, and it will not start until after President-elect Joseph R. Biden Jr. takes office.
Upcoming Trends in Website Design - BBN Times
Posted: 04 Jan 2021 10:44 AM PST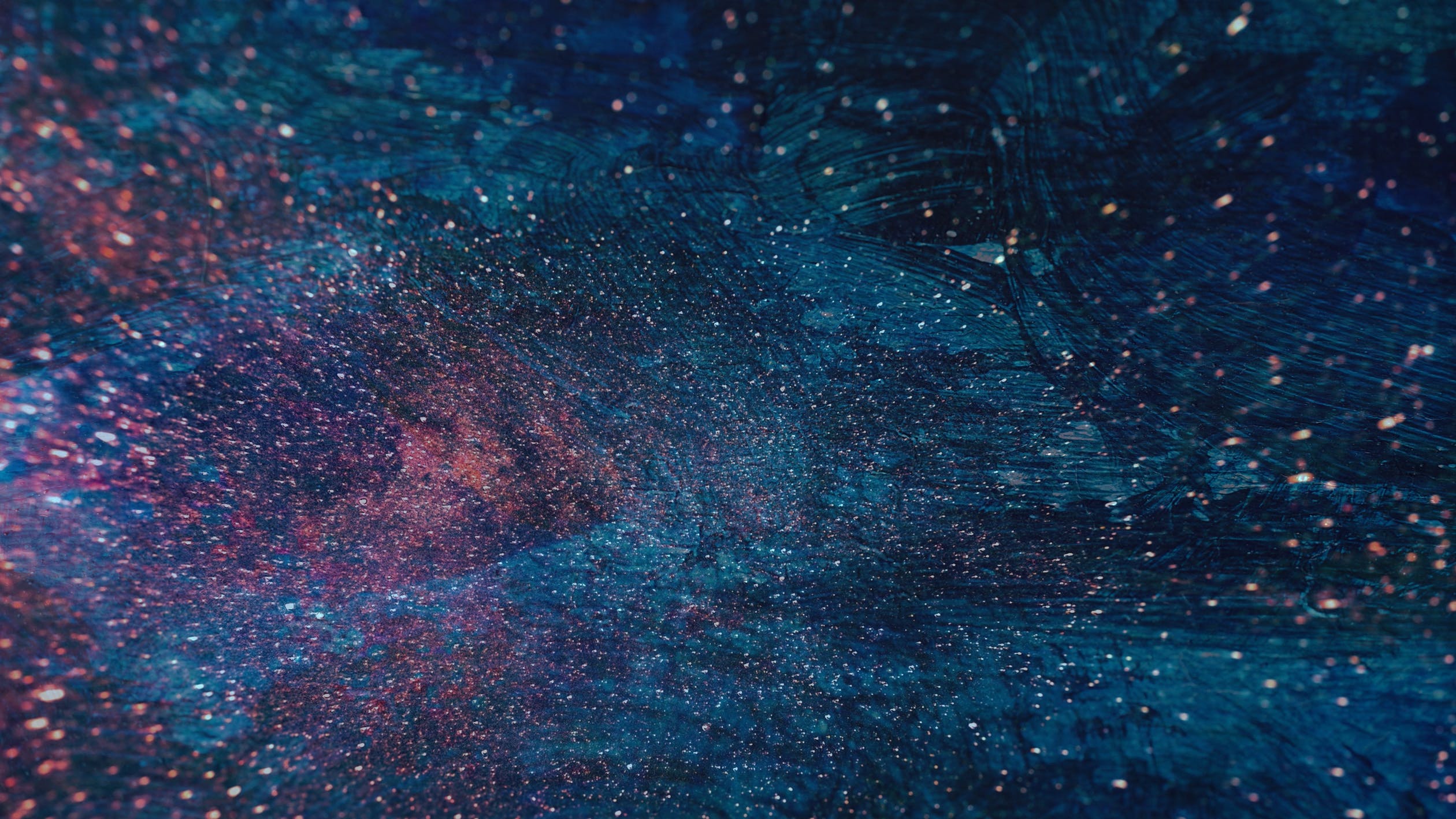 Website design has evolved over the years. 2021 is bringing change. 
From following a simplistic and straightforward design to today's sci-fi technology, we have seen it all over the years.
The upcoming website design trends are inspired from the core values of realism and convenience. The aim is to foster visually appealing designs without compromising with usability.
It's a race to make futuristic technology look very relatable, and it sure makes 2021 an exciting year for web designers. They have an opportunity to showcase their creativity and set the community on fire with trend-setting website designs. 
Here are five upcoming website designs trends that you should keep an eye on:
1. "Address the Cause" Design 
The COVID-19 pandemic has increased the importance of creating web designs for a cause. It's a design template that focuses on virtues, causes, and movements. The visitors know what the web page is about at first glance. You can place a CTA to raise funds, spread awareness, or bring people together. 
 Image Source: Climeworks

Such a website design template glues your customers together and helps them become a part of the joint cause. Ensure that you develop a meaningful and impactful web design that catalyzes the process of uniting people together, albeit virtually, by collaborating with a website design company. There's nothing more satisfying than spreading love or increasing awareness about a social cause, and web designers should make merry of this opportunity. 
2. Dark Mode
Mobile applications and themes have rolled out their dark mode versions, and their response is overwhelming. The tide now turns towards web designs, and you'll find several websites with an optimized dark mode in 2021. It's the hottest trend and would only get bigger when web designs also feature the option to "enable dark mode." 
Image Source: Google 

Dark mode reduces eye strain. It's an instrumental need given the average screen exposure that a person has nowadays. People spend more than 6 hours, 40 minutes on the internet each day. It's not good for their mental health nor their eyes. Deep thought must be given to regulate your online time spent. 
3. Minimalist Design 
Minimalism till 2020 has essentially been associated with smart usage of white spaces and toning down the flashy colors. 2021 is set to welcome a modified version of minimalism. Web design services are going to showcase colorful minimalism apart from the conventional white-heavy templates. 
Image Source: Oboosho

Design minimalism isn't a new concept as Apple Inc. has used it right from the beginning. The changing trends have brought about differences in fonts, background colors, etc. However, the upcoming minimalist design trends would be completely unique and might also become the "go-to" design template for years to come. 
4. Gradient Color Schemes 
Web designers initially struggled to develop seamless color transitions. There was an element of force in the design, which degraded the website's overall look and feel. With troubleshooting and technological advancement, color gradient schemes look more lifelike than ever in 2020. 
Image Source: Stripe

Gradients are used to add depth or texture, beautify the viewing experience, and increase the content's visibility. Much like other website design trends, gradient color schemes have also evolved over time and looks like the best is finally about to arrive. We can anticipate anything from multicolor blending to supervised imperfection.
5. Black and White     
A professional web design company has always used a black and white web design schema. So, what's new and trendy about it? When skillfully combined, black and white give you a unique grayscale to create something magical out of the ordinary. With the smart usage of a few black and white shades, you can develop a masterful web design that never fails to catch attention.
Image Source: Lookbook

You need to figure out the right combination of black and white that seamlessly mixes with your website elements. Mix and match several times to understand the shade that the text, images, and icons should have. It's challenging, exciting, and needs time to master. For the same reason, it ranks among the most talked-about web design trends for 2021. 
Conclusion
Website design trends change with advancements in technology, consumer behavior, etc. It's critical to keep up with these trends to stay relevant in the digital marketplace. You can collaborate with the best website design companies for small business to ensure your website is always evolving with the latest trends.
Which trend in website design would rule the market in 2021? Mention in the comments section below.