Poor Ranking? Simple Fixes to Web Design Can Help - Business 2 Community
---
Poor Ranking? Simple Fixes to Web Design Can Help - Business 2 Community
Posted: 12 Jan 2021 08:06 AM PST
SEO and Web Design are Linked
We've all been there. You found the right keywords. Made sure they were too competitive. Wrote a great post or page, even got perfect grades on Yoast or SEMRush.
But, when it's published, you barely break the top 100. The answer may be simple – poor web design, a topic often glossed over in guides to SEO.
Many believe that SEO and Web Design are separate. However, the opposite is true. The same content posted to a well-designed site will significantly outrank an unoptimized design.
To understand why that is, you need to understand how search engines work and how to build a web design that takes advantage of it.
How Search Engines Work
Search Theory
The principles behind search goes back to the year 1900s. The math behind search started, oddly enough, as part of industrial design and operations. This may not be as surprising as you may think.
Example Building a Car
For example, if you are building a car. You need parts, labor, and distribution. Each element, parts, labor, and distribution has some risk. If you wanted to build a certain number of cars per month, for instance, you need to understand how these risks are interconnected so you can plan accordingly.
While the models are complex, the point is how similar it looks to user site usage and backlinks. Where certain paths are dependent on prior paths, and some paths are more likely than others.
How This Applies to Search
While the above is an oversimplification, it gets the point across. Information is organized in clusters. Each cluster has a probability or weight for relevance around a keyword. The links with the highest relevance and the ones that are most likely to occur.
One Thing Leads to Another
In early search, this literally was true, each link counted as a vote of confidence. The higher the rank initial link, the greater rank was placed on the page to which it linked. While this is not how it works today, it's still a useful concept when thinking about how information is organized and used.
What Search Bots Care About
Bots are simply programs that crawl the web. They perform the basic tasks or ranking a page based on its relevance to a category. They function in three ways.
Classify the content using natural language processing and keyword usage.
Uses its algorithm to create a score based on ranking factors.
Indexes the page under a given keyword in order of its ranking.
Based on search theory and how bots work, it should be clear why choosing the right keyword, anchor text, and link building strategy is so important for search engine optimization (SEO).
Search engine results pages (SERPs) are provided to search queries in order of the page's rank on the keyword most relevant to the query.
What this Means to Web Design – The Basics
At its crux, web design is about organizing information in a way so that users can find the information they seek quickly. Therefore, the navigation should be structured with a clear flow in mind.
Most Important Information First – Home Page
When creating a home page and navigation, we are communicating our algorithm. By putting certain pages before or after a page communicates its importance, intentionally or not. For example, the Home page would be considered more important than something several clicks in.
Site Map Communicates Importance

By submitting a sitemap, we hand a search engine our internal view of the relevance of our content. Therefore, we should ensure that our site structure mirrors our keyword strategy, user flow, and bot expectations.
The highly competitive and/or short-tailed keywords should be visible early in our design, while our longer-tail, lower-volume keywords should be further back.
Why SEO and Web Design Should be Done Simultaneously
Now that we've shown you how bots work and why our site architecture matters. It should be clear how SEO and web design are joined at the hip.
Because they are so tightly connected, our keyword, site hierarchy, link building, and internal linking strategies must be as seamless as possible. It is best to design them into your site than to try to optimize them later.
Start with Your Brand Strategy
This might seem obvious. But, when you consider,
"Half of small businesses spend less than two hours per week on marketing efforts"
–Fundera
it's highly unlikely that a plurality of small businesses have spent enough time to ensure their brand strategy is a quality one.
Without a solid brand strategy, everything that follows is somewhat weaker. Both your site design and your keyword strategy are extensions of your brand strategy.
How to Build a Brand Strategy
There are numerous ways to develop a brand strategy, and here are a few good examples: the balance small business and Hubspot. If you are interested, this is our approach to brand strategy.
Develop your Keyword Strategy
There are just too many ways to develop a keyword strategy to do it justice within this post. However, the rule of thumb is to find the highest volume keywords, relevant to your target audience, that have the lowest level of competition.
Majority Small Businesses Shouldn't Target Keywords above 1,000 searches/mo
The single biggest mistake you can make is to target keywords that are out of reach. Few small businesses have the domain authority (DA) needed to compete on short-tailed keywords or phrases.
Instead look for 100-1,000 searches/mo
For most small businesses, DA is either under 30 or between 30 and 50. If your DA is below 30, even phrases with 100-1,000 will be challenging. This is why it is so important to do your keyword research upfront.
Focus on building your DA
Instead of trying to go after challenging keywords, it would be better to focus on quality link building. Remember how search theory works. The more quality links you have, the more authority is passed to your site, and the better your online presence.
Build Your Site & Content With Keyword Strategy in Mind
Importance of Page Mapping
Most people don't invest the time in mapping their keywords to a given page. There are two key reasons why you should take the time to do this.
A clear indication of the relevance you are putting on that given keyword (home page vs. blog for example).
Helps to minimize keyword cannibalization (having two of your own pages competing against each other).
High Keyword Cannibalization is a Clear Signal of Poor Web Design
A beautiful site with a sloppy organization will rank lower than a less visually pleasing site with a smart design. As the Hubspot data show, people come to your site seeking information. It is important that it is easy for them to find it.
Therefore, your design elements should focus on helping the user find pages on your site versus just creating visual impact.
Ensure that Your Preferred User Flow is Clear and Easy to Follow
Finally, the website design should have a natural flow that guides the user to the information they need as quickly as possible. The user path should be easy to follow. It's been reported that 60% of users leave a site if they can't find what they need easily.
Mobile friendly
A high-quality user experience is important. If your visual design and build don't account for mobile, then you are likely to lose a significant amount of traffic to your website.
Measure & Monitor Your User Flow
People can be difficult to predict. Even with the best planning, sometimes the flow isn't quite right. User flow on Google Analytics can really help. You can see how users are browsing the site.
Optimizing
If you find users are acting differently versus how you intended. It's important to take note and make changes. Web design is never "a set it and forget it" activity. Monthly monitoring and testing are recommended.
Site useability at the navigational level is usually much harder to do once the site is up versus beta testing it before it goes live. If the user flow is clearly indicating a change is needed, it is worth considering whether to make that investment.
Summary

Now that you know how to search and web design work, when you write a great post or page, it should rank better. A design based on the principles outlined here should:
Rank better
Increase dwell time
Decrease bounce rates
Increase pages per session
Increase return visits
Our recommended path is, to begin with, brand strategy. Use that brand strategy to develop your keyword strategy. From there, build the site and content with those keywords in mind. Lastly, ensure that your preferred user flow is clear.
---
Deluxe Corporation (DLX) Soars 2.35% on January 12 - Equities.com
Posted: 12 Jan 2021 02:09 PM PST
Deluxe Corporation (DLX) Soars 2.35% on January 12
Equities Staff  Follow |
Market Summary
 Follow
Deluxe Corporation is a Deluxe is a provider of customer life-cycle management solutions to small businesses and financial institutions.
| | |
| --- | --- |
| Last Price $ 32.67 | Last Trade |
| Change $ 0.75 | Change Percent 2.35 % |
| Open $ 31.97 | Prev Close $ 31.92 |
| High $ 32.82 | low $ 31.87 |
| 52 Week High $ 49.80 | 52 Week Low $ 18.90 |
| Market Cap 1,368,676,588 | PE Ratio 2.68 |
| Volume 333,742 | Exchange NYE |
DLX - Market Data & News
Trade
Deluxe Corporation (DLX) had a good day on the market for Tuesday January 12 as shares jumped 2.35% to close at $32.67. About 333,632 shares traded hands on 4,569 trades for the day, compared with an average daily volume of n/a shares out of a total float of 41.89 million. After opening the trading day at $31.97, shares of Deluxe Corporation stayed within a range of $32.82 to $31.87.
With today's gains, Deluxe Corporation now has a market cap of $1.37 billion. Shares of Deluxe Corporation have been trading within a range of $49.80 and $18.90 over the last year, and it had a 50-day SMA of $n/a and a 200-day SMA of $n/a.
Deluxe is a provider of customer life-cycle management solutions to small businesses and financial institutions. The company offers checks and check-related products, logo and web design, hosting and web services, search engine optimization, marketing programmes, digital printing services, printed forms such as deposit tickets and invoices, and office supplies. The small business services segment operates under the Deluxe, NEBS, Safeguard, PsPrint, Hostopia, Logo Mojo, Aplus.net, OrangeSoda, and VerticalResponse brands. The company operates primarily in North America.
Deluxe Corporation is based out of Shoreview, MN and has some 6,352 employees. Its CEO is Barry C. McCarthy.
For a complete fundamental analysis of Deluxe Corporation, check out Equities.com's Stock Valuation Analysis report for DLX.
Still paying commissions on stock trades? Equities.com now offers $7.99/month unlimited trading and flat-fee options trading for $89.99/month! Get started today by https://www.equities.com/trading-start
Deluxe Corporation is also a component of the Russell 2000. The Russell 2000 is one of the leading indices tracking small-cap companies in the United States. It's maintained by Russell Investments, an industry leader in creating and maintaining indices, and consists of the smallest 2000 stocks from the broader Russell 3000 index.
Russell's indices differ from traditional indices like the Dow Jones Industrial Average (DJIA) or S&P 500, whose members are selected by committee, because they base membership entirely on an objective, rules based methodology. The 3,000 largest companies by market cap make up the Russell 3000, with the 2,000 smaller companies making up the Russell 2000. It's a simple approach that gives a broad, unbiased look at the small-cap market as a whole.
To get more information on Deluxe Corporation and to follow the company's latest updates, you can visit the company's profile page here: DLX's Profile. For more news on the financial markets and emerging growth companies, be sure to visit Equities.com's Newsdesk. Also, don't forget to sign-up for our daily email newsletter to ensure you don't miss out on any of our best stories.
All data provided by QuoteMedia and was accurate as of 4:30PM ET.
---
---
DISCLOSURE: The views and opinions expressed in this article are those of the authors, and do not represent the views of equities.com. Readers should not consider statements made by the author as formal recommendations and should consult their financial advisor before making any investment decisions. To read our full disclosure, please go to: http://www.equities.com/disclaimer
$300,000 in funding approved for region businesses, suppliers | Business | yourgv.com - YourGV.com
Posted: 12 Jan 2021 09:00 PM PST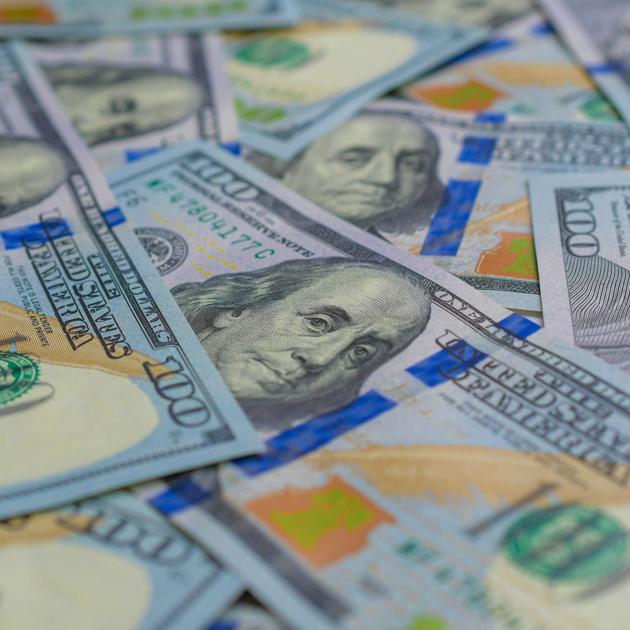 The Southern Virginia Regional Alliance (SVRA) and Virginia's Growth Alliance (VGA) joined forces with the chambers of commerce and economic development organizations and launched the Bridge to Recovery program to support the GO Virginia Region 3 service area. The program provides support to businesses and local suppliers as they maneuver through the COVID-19 pandemic.  
To assist with local and regional economic recovery tracking, the Bridge to Recovery team has launched three economic recovery dashboards to track the region's recovery from COVID-19. 
Recovery dashboards are available for the Southern Virginia Regional Alliance, Virginia's Growth Alliance and the GO Virginia Region 3. 
These regions encompass the cities of Emporia, Danville and Martinsville; and the counties of Amelia, Brunswick, Buckingham, Charlotte, Cumberland, Greensville, Halifax, Henry, Lunenburg, Mecklenburg, Nottoway, Patrick, Pittsylvania and Prince Edward.
Economic and business activity help gauge the pace of Southern Virginia's economic recovery from the pandemic. The dashboards serve as an economic tool for the business community and are focused on three main areas: economy, labor market and health and wellness. 
Data activity is tracked statewide, regionally and at the city and county level. The dashboards are updated frequently to provide insight and tracking ability in thirteen timely and leading measures. These include the regional percentage change in small business openings, bankruptcies trends, employment and earnings by sector, job postings 30-day trend and other measures. 
The SVRA and VGA developed the dashboards as a resource for regional leaders to better understand the region's economy and learn how businesses are recovering from COVID-19.  
The recovery dashboard webpage also lists local funding available, school reopening schedules for the region's school system, and health and wellness information.
Bridge to recovery
The SVRA and VGA were approved for $925,000 from GO Virginia for the program to provide immediate and impactful support to businesses through the multiple recovery periods of the pandemic and bridge supply chain needs of companies with service providers.
Since the program began in July, they have created a supplier network that enables businesses who need specific professional services or products due to COVID-19, to connect with businesses in the Region 3 footprint who supply those products and services. 
This has created an efficient way for businesses to find what they need to operate during this unusual economic situation. Approved for-profit businesses can utilize companies on the prequalified supplier database to receive a cost match payment to suppliers of up to $20,000. 
65 applications have been reviewed from the GO VA Region 3 service area. Funding has been approved for 46 businesses and 50 suppliers have been added to the prequalified supplier database. 
To date the Southern Virginia Regional Alliance and Virginia's Growth Alliance have approved over $300,000 in funding to suppliers in the GO VA Region 3 footprint to support local businesses.  
Funding was originally provided for personal protective equipment (PPE) toolkits, construction modification and COVID-19 related services. Due to heavy demand, all funding for PPE toolkits have been allocated for the initial round of funding. 
Businesses that supply PPE conversions (construction, propane heaters, modification and expansion materials) and professional services (accounting, legal, human resources, web design, janitorial deep cleans) are still encouraged to apply as a prequalified supplier. Prequalified supplier applications and assistance applications are open at www.SoVaBridgeToRecovery.com.
Should funding become available for PPE toolkits in the future, another round of funding will be extended. 
COVID-19 task force
The COVID-19 task forces are actively working in both the Southern Virginia Regional Alliance region and Virginia's Growth Alliance region with shared programs and outreach efforts. They include the 16 chambers of commerce and 12 local economic development offices across the region.  
The task forces have provided supplier focus groups, events and webinars for expert advice and news blasts that disseminate information to share with their members and area businesses. Chambers and economic development offices are sharing questions, solutions, research and programming to help one another and their constituents through the pandemic and recovery.
Mike Davidson, part-time executive director of the Halifax County Industrial Development Authority, and Mitzi McCormick of the Halifax County Chamber of Commerce are members of the SoVa COVID-19 Task Force. 
Digital.com Announces Top 15 Web Design Firms in Chicago - PR Web
Posted: 02 Jan 2021 09:12 PM PST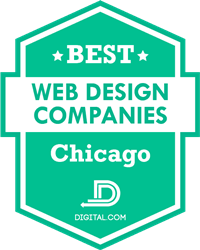 SEATTLE (PRWEB) January 03, 2021
Digital.com, a leading independent review website for small business online tools, products, and services, has announced the best web design firms in Chicago. The top companies were selected based on multiple services, size of the firm, and industry focus.
Experts at Digital.com examined companies with additional branding or marketing services that would enable businesses to scale up. Each firm was expected to demonstrate industry expertise in specific areas like manufacturing, retail, hospitality, and healthcare. The guide also features large and small firms to meet a variety of budgets and service needs.
"Our experts spent hours reviewing many web design companies in Chicago that can offer a broad range of services and industry expertise," says Josephine Miller, PR Manager of Digital.com. "This guide will help businesses narrow their search for top-rated firms."
Researchers at Digital.com conducted a 40-hour assessment of over 49 companies across the city. To access the complete list of best web design companies in Chicago, please visit https://digital.com/web-design-companies/chicago/.
15 Best Web Design Companies in Chicago
-1Brand Design
-ArtVersion
-Bright Bright Great
-Chicago Digital
-EDUCO
-Harp Interactive
-KitelyTech
-NEWMEDIA
-Olive Street Design
-Orbit Media Studios
-Solid Digital, LLC
-Symbiont Group
-Thrive Internet Marketing
-VisionFriendly.com
-Wojo Designs
ABOUT DIGITAL.COM
Digital.com reviews and compares the best products, services, and software for running or growing a small business website or online shop. The platform collects twitter comments and uses sentiment analysis to score companies and their products. Digital.com was founded in 2015 and formerly known as Review Squirrel. To learn more, visit https://digital.com/.
Share article on social media or email: