Idaho looking to use website to help with COVID-19 vaccine timeline, appointment coordination - KTVB.com
---
Idaho looking to use website to help with COVID-19 vaccine timeline, appointment coordination - KTVB.com
Posted: 05 Jan 2021 05:37 PM PST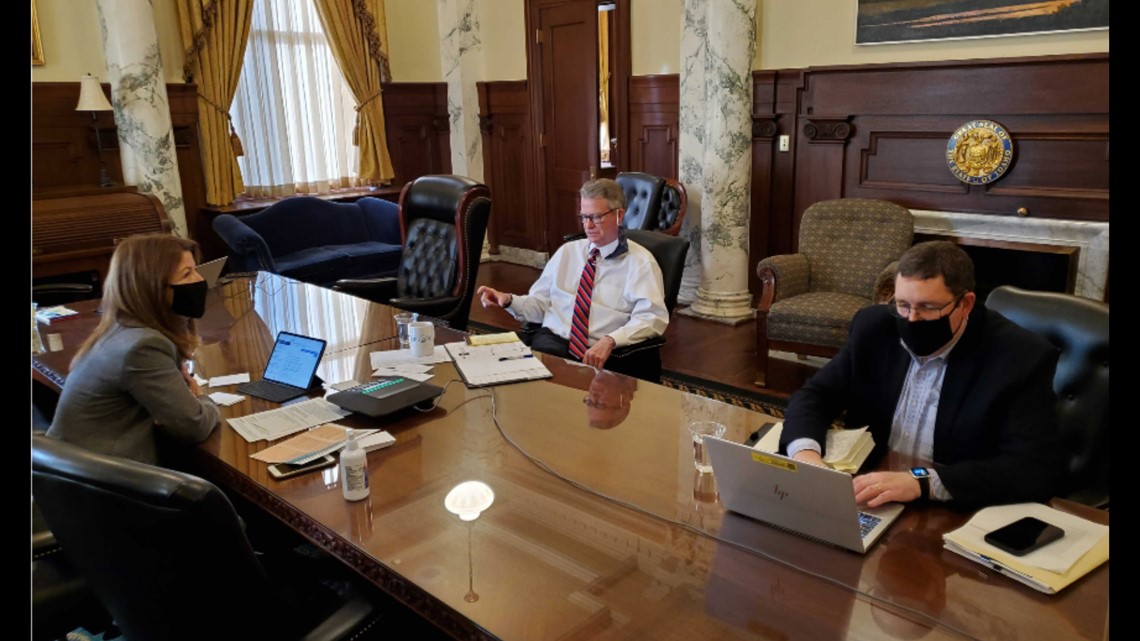 The state has purchased a pandemic management tool called PrepMod, an online clinic management and appointment scheduling system developed in Maryland.
BOISE, Idaho — State health officials are looking to make it easier for Idahoans to find out when they will be eligible to get the COVID-19 vaccine and to help coordinate vaccinations.

During his weekly AARP telephone town hall on Tuesday, Gov. Brad Little pointed out that many other states are also working on getting vaccine scheduling information up on easy-to-use websites. 
The goal is to be able to visit the website, put in a few pieces of information and then find out when the vaccine will be available, based on that information, and to actually schedule an appointment to get vaccinated.

But, Little said, they'll need Idahoans' help to make it a success.
"Other states are working on this, we are working on that," Little said. "Our goal is, hopefully, there'll be a place where everybody can go, and they'll know what the flow rate is and when they can get signed up. But please your providers with the logistics, you know, obviously your name, your date of birth, how to contact you so you're available for the second vaccination. Because anything we can do to shorten the paperwork time means my providers will have more time to put shots in arms."

Sarah Leeds is the manager of the Idaho Immunization Program. She joined several top state health experts Tuesday afternoon for a virtual press conference that provided an update to the rollout of the COVID-19 vaccine in Idaho.
Leeds confirmed Idaho is working to offer the type of website the governor described. The state has purchased a pandemic management tool called PrepMod, an online clinic management and appointment scheduling system developed in Maryland. It was used there by local health departments to conduct mass vaccination and school-located clinics. 
Many states are now using PrepMod to set up vaccination clinics, according to Leeds.
"This tool will allow clinics to set up vaccination appointments by station and the people, also the general public, can use the tool to find clinics, and they'll sign up and get alerts for when there will be a clinic when it's their turn, and we are about to launch that," Leeds said.
So far, over 20,000 doses of the COVID-19 vaccine have been given statewide.
Facts not fear: More on coronavirus
See our latest updates in our YouTube playlist:
Supermarket websites struggle amid new lockdown - Yahoo Finance
Posted: 05 Jan 2021 03:21 AM PST
TipRanks
3 Stocks Trading at Rock-Bottom Prices; Analysts Say 'Buy'
A new year, a new addition to the stock portfolio – what can make more sense than that? The right time to buy, of course, is when stocks are priced at the bottom. Buying low and selling high may be a bit hackneyed, but it's true, and truth has staying power.But the markets are up. The NASDAQ rose 43% in 2020, and the S&P 500 showed a gain of 16%. With a market environment like that, finding stocks that are caught in the doldrums is harder than it looks. That's where the Wall Street pros can lend a hand.We used TipRanks' database to pinpoint three stocks that fit a profile: a share price that has dropped over 30% in the last 12 months, but with at least double-digit upside potential, according to analysts. Not to mention each has earned a Moderate or Strong Buy consensus rating.Esperion (ESPR)We will start with Esperion, a company that specializes in therapies for the treatment of elevated low-density lipoprotein cholesterol levels – a major factor contributing to heart disease. The company's main product, bempedoic acid, is now available in tablet form under the brand names Nexletol and Nexlizet.In February 2020, both Nexletol and Nexlizet were approved as oral treatments to lower LDL-C. Bempedoic acid remains in clinical trials of its efficacy in risk reduction for cardiovascular disease. The trial, called CLEAR Outcomes, is a large-scale, long-term study, tracking more than 14,000 patients with top-line data expected in the second half of 2022. The study covers 1,400 locations in 32 countries around the world.Esperion shares peaked last February, after the FDA approvals, but since then, the stock has declined. Shares are down 65% since their peak. Along with the drop in share value, the company showed a fall in revenue from Q2 to Q3, with the top line collapsing from $212 million to $3.8 million. Since the Q3 report, Esperion announced pricing on a $250 million offer of senior subordinated notes, at 4%, due in 2025. The offering gives the company a boost in available capital for further work on its development pipeline and its marketing efforts for bempedoic acid.Chad Messer, covering ESPR for Needham, sees the note offering as a net positive for Esperion. "We believe this cash position will be sufficient to support Esperion through 2021 and to profitability in 2022... We believe this financing should help put to rest concerns regarding Esperion's balance sheet. Despite a challenging launch for NEXLETOL and NEXLIZET, product growth has continued in 3Q against the backdrop of a contracting LDL-C market. This growth trajectory suggests potential for a rapid acceleration when conditions improve," Messer wrote.To this end, Messer rates ESPR shares a Strong Buy, and his price target, at $158, suggests the stock has room for huge growth this year – up to 481% from current levels. (To watch Messer's track record, click here)Overall, Esperion has 6 recent reviews on record, with a breakdown of 5 Buys and 1 Hold to give the stock a Strong Buy rating from the analyst consensus. The shares, trading at $27.16, have an average price target of $63.33, implying a one-year upside of 133%. (See ESPR stock analysis on TipRanks)Intercept Pharma (ICPT)Liver disease is a serious health threat, and Intercept Pharma is focused on developing treatments for some of the more dangerous chronic liver conditions, including nonalcoholic steatohepatitis (NASH) and primary biliary cholangitis (PBC). Intercept has a research pipeline based on FXR, a regulator of bile acid pathways in the hepatic system.FXR's action affects not just the bile acid metabolism, but also the glucose and lipid metabolisms, and inflammation and fibrosis around the liver. The lead compound, obeticholic acid (OCA), is an analog of the bile acid CDCA, and as such can take a role in the FXR pathways and receptors implicated in chronic liver disease. Treating liver disease through the FXR biology has direct applications for PBC, and is showing promise treating complications from NASH.ICPT shares dropped sharply last summer, when the FDA rejected the company's application to approve OCA for treatment of NASH-related liver fibrosis. This delays the drug's potential entry to a lucrative market; there is no current treatment for NASH, and the first drug to win approval will have the lead in reaching a market estimated at $2 billion to $5 billion in potential annual sales. The effect on the stock is still felt, and ICPT remains at its 52-week low point.In reaction, in December of 2020, Intercept announced major changes in top-level management, as CEO and President Mark Pruzanski announced he's stepping down effective January 1 of this year. He is succeeded by Jerome Durso, formerly the company's COO, who will also take a post on the Board of Directors. Pruzanski will remain as an advisor, and will hold a director's position on the company's Board.Piper Sandler analyst Yasmeen Rahimi takes a deep dive into Intercept's continuing efforts to expand applications of OCA and to resubmits its New Drug Application to the FDA. She sees the leadership transition as part of these efforts, and writes, "[We] believe that Dr. Pruzanski's dedication to transform the liver space is still strong, and that he will continue to guide ICPT's progress as an advisor and Board member. Additionally, we have had the pleasure of working closely with Jerry Durso and believe that he will transform the company and lead ICPT's success in growing the PBC market and the path to potential approval and commercial launch of OCA in NASH."Rahimi takes a long-term bullish stance on ICPT, giving the stock an Overweight (i.e. Buy) rating and an $82 price target. This figure indicates an impressive 220% upside for the next 12 months. (To watch Rahimi's track record, click here)Wall Street is somewhat more divided on the drug maker. ICPT's Moderate Buy consensus rating is based on 17 reviews, including 8 Buys and 9 Holds. Shares are priced at $25.82, and the average price target of $59.19 suggests an upside potential of 132% for the next 12 months. (See ICPT stock analysis on TipRanks)Gilead Sciences (GILD)Gilead has had a year like a firework – fast up and fast down. The gains came in 1H20, when it appeared that the company's antiviral drug remdesivir would become a prime treatment for COVID-19. By November, however, even though remdesivir had been approved, the World Health Organization (WHO) was recommending against its use, and the COVID vaccines now on the market have made remdesivir irrelevant to the pandemic.This was only one of Gilead's recent headwinds. The company has been working, in conjunction with Galapagos (GLPG), on development of filgotinib as a treatment for rheumatoid arthritis. While the drug received EU and Japanese approval in September 2020, the FDA has withheld approval and Gilead announced in December that it was suspending US development efforts on the drug.Even so, Gilead retains a diverse and active research pipeline, with over 70 research candidates at varying stages of the development and approval process for a wide range of diseases and conditions, including HIV/AIDS, inflammatory & respiratory diseases, cardiovascular disease, and hematology/oncology.On a positive note, Gilead posted Q3 earnings above estimates, with the top line revenue, of $6.58 billion, beating the forecast by 6% and growing 17% year-over-year. The company updated its full-year 2020 guidance on product sales from $23 billion to $23.5 billion.Among the bulls is Oppenheimer analyst Hartaj Singh, who gives GILD shares an Outperform (i.e. Buy) rating and $100 price target. Investors stand to pocket a 69% gain should the analyst's thesis play out. (To watch Singh's track record, click here)Backing his stance, Singh writes, "We continue to believe in our thesis of (1) a dependable remdesivir/other medicines business against SARS-CoV flares, (2) a base business (HIV/oncology/HCV) growing low-single digits over the next couple of years, (3) operating leverage providing greater earnings growth, and (4) a 3-4% dividend yield." What does the rest of the Street think? Looking at the consensus breakdown, opinions from other analysts are more spread out. 10 Buys, 12 Holds and 1 Sell add up to a Moderate Buy consensus. In addition, the $73.94 average price target indicates 25% upside potential from current levels. (See GILD stock analysis on TipRanks)To find good ideas for beaten-down stocks trading at attractive valuations, visit TipRanks' Best Stocks to Buy, a newly launched tool that unites all of TipRanks' equity insights.Disclaimer: The opinions expressed in this article are solely those of the featured analysts. The content is intended to be used for informational purposes only. It is very important to do your own analysis before making any investment.
COVID vaccine: Line-jumpers, website sign-ups, busy signals complicate vaccination process - Clarksville Now
Posted: 04 Jan 2021 03:11 PM PST
CLARKSVILLE, Tenn. (CLARKSVILLENOW) – Despite hardline rules from the state's COVID-19 vaccination distribution plan, some in Montgomery County who don't fall under the set criteria are already getting vaccinated, creating confusion about how and when people sign up to get the vaccine.
Clarksville Now has received several reports of people who registered through a sign-up page receiving the vaccine over the weekend or Monday, despite not falling in either category mandated by the Tennessee Department of Health.
Anita Smith, 73, said that in trying to register her 75-year-old husband, Wayne, for a vaccination, she was unable to get through to the Montgomery County Health Department using the appointment number, 931-648-5747.
However, Smith said one of her friends who is much younger than her signed up last week through the webpage that was circulating from the Health Department. Smith said her friend received the vaccine Monday.
"I'm just frustrated because I can't get through (to the Health Department), and I feel a little bit like I landed at Walmart on Black Friday, and people are snatching and grabbing to get something. This time, it's a vaccine," Smith said.
"If you're going to make a rule, then you need to follow that rule so people are not confused. And there's a lot of us out here who are confused," Smith said.
Health Department responds
Lisa Rodriguez, one of the supervisors at the Civitan Park COVID-19 testing and vaccination outpost, said the sign-up page that circulated initially only for health care workers does in fact work for those who are not in the current phase's criteria.
"Other people are able to register if they actually go on (the sign-up page), but obviously there are age restrictions first of all, which we've had a few of those come through today who registered but of course they weren't old enough to get it, so they were sent out. Their name may show up on the list, but we also verify before we give the vaccine, too," Rodriguez said.
Rodriguez said some may be receiving the vaccine without falling into the state's criteria because of canceled appointments and the need to quickly distribute the vaccine, which lasts only 12 hours at room temperature before it goes bad, according to the CDC's website concerning the Moderna vaccine.
"At the end of the day, like right now, we have two vaccines left. And so when people come up here at the last second and say that they're not necessarily in that 75 category or an EMS or frontline worker, we would rather give it to those people than waste it," Rodriguez said.
Line jumping is happening
The Health Department admits there are people taking advantage of the sign-up page gaffe.
"There's no official line-jumping that we are sanctioning, but is it happening? Yes, because like I said, that link went out to people it wasn't supposed to, and so a lot of people are going on and registering who shouldn't be at this point," she said.
However, Rodriguez said those 75 and older or qualify as frontline workers can now use the site to sign up for appointments.
While no agency has released the website address, Clarksville Now is sharing it because it is already in circulation among people using it to make appointments: www.signupgenius.com/go/montgomery_county_covid_vaccination. It should be used only for health care workers and those 75 and older.
However, the site shows all available slots are currently full.
To make an appointment for a vaccine, residents 75 and older should call 931-648-5747. Some have had success making appointments by email to HealthDept@mcgtn.net.
Copyright notice: digital images, photographs and the internet - GOV.UK
Posted: 04 Jan 2021 12:00 AM PST
What is a Copyright Notice?
Copyright Notices are published by the Intellectual Property Office to help explain specific areas of copyright in the UK. This notice is aimed at small businesses and individuals who may wish to use digital or photographic images on the web. It also provides advice for people who may find their own images being used online.
This notice is not meant as a substitute for legal advice on particular cases, but it can help readers gauge the possible consequences of a particular course of action. It is not a conclusive view of the law – only a decision of the court can deal with that.
Copyright in images and photographs
The basics
Photographs, illustrations and other images will generally be protected by copyright as artistic works. This means that a user will usually need the permission of the copyright owner(s) if they want to perform certain acts, such as copying the image or sharing it on the internet.
References to "images" in this Copyright Notice include:
digital photos taken on mobile phones and digital cameras;
images that were first generated on photographic film and any digital images created from them; and
images such as diagrams and illustrations
Please note that some of the issues raised in this Copyright Notice will only apply to photos.
Who owns copyright in an image?
The person who creates an image ("the creator") will generally be the first owner of the copyright. However, there are various situations in which this is not necessarily the case. For photos, it may depend on when the photo was taken, as different rules may apply if the photograph was taken before 1989. Creators also have what are known as moral rights (see example below on stopping the use of an image if you disapprove).
If an image was created as part of the creator's employment, rather than by a freelance creator, the employer will generally own the copyright. It is also possible that, in instances where a person has arranged equipment and made artistic decisions prior to taking a photo, but wasn't the one to press the trigger, the person making the arrangements could own the copyright. An example of this could be where a photographer has made the creative choices in setting up a shot, but got an assistant to actually press the trigger.
The creator of an image may choose to allow a person or organisation to license the work on their behalf, license the copyright directly themselves, or "assign" (transfer) the copyright to another person. The term 'licensing' means giving another person or organisation permission to use a work such as an image, often in return for payment and/or on certain conditions for a specific period of time. A Copyright Notice on assigning copyright is available.
What if there is more than one copyright owner?
An image might have multiple copyright owners if there was more than one creator. An example might be a cartoon or illustration created by a number of visual artists, who then jointly license use to a website owner.
This is different from copyright works which contain other, underlying works which are also protected by copyright. For example, if you wanted to use image 'A' which also contains image 'B', then you would need permission from both owners of image 'A' and 'B', provided the inclusion of image 'B' was not purely incidental (see example below on taking a photo of a copyright work).
Some images which appear on the internet are controlled by picture libraries which either own the copyright in the images or have the copyright owners' permission to license rights to use the images. The picture libraries normally restrict how the copies of the photos are used as part of their contract terms when they allow people to use the images. The restrictions may not arise out of copyright law: an image library can set terms and conditions of use in respect of images it supplies, including ones which are out of copyright, through a contract. How long does copyright in images or photos last?
Generally speaking, in the UK copyright in images lasts for the life of the creator plus 70 years from the end of the calendar year of their death although the length of the copyright period will depend on when the image was created. That means that images less than 70 years old are still in copyright, and older ones may well be, depending on when the creator died.
For old images or photos, you may never be entirely sure if something is in copyright, but knowing the age of the photo will be a good guide to make an educated guess whether the photo is likely to be protected by copyright. There may be material in the image which helps to date it. For instance, a photo of a particular brand of motorcar may be evidence that the photograph was taken after the first year of manufacture.
More information about the duration of copyright is available in another Copyright Notice.
Are digitised copies of older images protected by copyright?
Simply creating a copy of an image won't result in a new copyright in the new item. However, there is a degree of uncertainty regarding whether copyright can exist in digitised copies of older images for which copyright has expired. Some people argue that a new copyright may arise in such copies if specialist skills have been used to optimise detail, and/or the original image has been touched up to remove blemishes, stains or creases.
However, according to established case law, the courts have said that copyright can only subsist in subject matter that is original in the sense that it is the author's own 'intellectual creation'. Given this criterion, it seems unlikely that what is merely a retouched, digitised image of an older work can be considered as 'original'. This is because there will generally be minimal scope for a creator to exercise free and creative choices if their aim is simply to make a faithful reproduction of an existing work.
Is permission always required to copy or use an image?
Sometimes permission is not required from the copyright holder to copy an image, such as if the copyright has expired. Permission is also not required if the image is used for specific acts permitted by law ("permitted acts", or sometimes referred to as "exceptions to copyright"). People can use copyright works without permission from the copyright owner, such as for private study or non-commercial research, although some exceptions are not available for photographs.
If permission is required to use an image, permission will need to be obtained from all the copyright owners, whether it is a single image with numerous creators, a licensed image, or an image with embedded copyright works. Sometimes there will be one person or organisation that can authorise permission for all the rights in that image; in other cases separate permission may be needed from several individual rights owners.
The creator of a copyright work such as an image will usually have right to be acknowledged when their work has been used, provided they have asserted this right. If you are unsure whether or not the creator has asserted this right, then it is recommended that you provide a sufficient acknowledgement when using their work.
What if I do not know who the copyright owner is?
Copyright does not disappear simply because the owner cannot be found. Works for which one or more of the copyright owners is not known or cannot be located are referred to as "orphan works".
You may want to try to find an alternative image that can be licensed through the creator or a picture library. If not, and after a diligent search you cannot trace the copyright owner, you may be able to apply for an orphan works licence from the Intellectual Property Office.
The IPO orphan works licensing scheme allows for the commercial and non-commercial use of any type of orphan copyright work. Before making an application for an orphan works licence, you will need to undertake a diligent search for the right holder(s). If you are unable to trace the right holder, you can apply for an orphan works licence using our online application form.
If you believe that a work in which you hold the copyright has been licensed as an orphan work, you can contact the IPO through the orphan works register.
What if there is no © (copyright) symbol, year or name with the image?
The copyright symbol does not have to be present for copyright to exist, so just because there is no name or copyright symbol associated with a photo or image does not mean the image is not protected by copyright.
Sometimes uploading and downloading images causes the associated metadata to be removed accidentally. Metadata is embedded within the image and can give details of the copyright owner. Deliberate removal of metadata that identifies the copyright owner is unlawful.
Is there any way I can be completely safe when I use an image from the internet?
The vast majority of images on the internet are likely to be protected by copyright, so it is only safe to use it if you have specific permission to do so through a licence; or your particular use is specifically permitted in the terms and conditions of the website supplying the image and this is the copyright owner's website or another website which has the copyright owner's permission to allow other people to use an image; or if you have established that copyright has expired; or if you are using the image in a way which is covered by a permitted act/exception to copyright (see above). The use of licensed images is usually much safer than using unlicensed images which offer no protection against infringement.
What are the consequences of copyright infringement?
When someone infringes copyright, there are various courses of action that could be taken by the individual or organisation that owns or administers the copyright. The user of the image may be asked to purchase a licence, and a commercial arrangement might be reached after which no further action is taken. However, legal action might be taken by bringing a claim in court which could result in having to go to court for a hearing.
Court cases can be expensive, as they often result in the user of the image paying the cost to use the photo, plus legal costs of themselves and the copyright owner and possibly other financial compensation for copyright infringement, which may amount to more than the cost of a licence to use the image. Further, the user of the infringing copy could also be asked to take down and permanently remove all copies of the image from websites as well, unless permission from the copyright owner is secured.
Deliberate infringement of copyright on a commercial scale may also lead to a criminal prosecution.
Even in situations where people may think their copyright infringement will not be detected, they run the risk of being discovered and subsequently being pursued through the courts.
Examples
I want to use my own images on the internet
If you have created the images yourself, you are generally free to use them as you wish.
However, there are some instances where you may not do what you like which includes situations where:
you are an employee working for a business or individual, and create images during the course of your employment (you would need the employer's permission);
you take a photo of a work that is protected by copyright (for example, taking a photo of a painting at a modern art gallery) – this could result in your photo itself being an infringement of copyright;
you have agreed that the copyright in images you have created will belong to someone else;
you have been commissioned to take photos by a third party for private and domestic purposes (for example, wedding photographs) and you do not have their permission to put them on the internet;
you have granted an exclusive licence to someone else; or
you have agreed to the terms of a non-disclosure agreement, embargo or other contract which restricts or prohibits such action
I want to stop someone using the image I created in a way I do not approve of or have not approved
If somebody is making use of your images without your permission, there are a number of options open to you as the copyright owner.
Although you do not have to, it is usually sensible to try to resolve the matter with the party you think has infringed your copyright. This may save you time and money, and it may be necessary to show a court that you have tried to solve the matter with the other party. Mediation is one way of resolving an issue before starting court proceedings. The IPO offers a mediation service which can help to resolve intellectual property disputes – including copyright – without going to court.
If you cannot resolve the matter with the other party, then going to court may be the right solution. But it would be a good idea to seek legal advice at an early stage.
Besides infringing your copyright, it is also possible that somebody may infringe your 'moral rights', which are legal rights enforceable by the authors of copyright works.
When people use your images, they should do so respectfully, even if they have your permission to use them. If you have 'asserted' your 'moral right' to be credited for creating the photo, then that user should acknowledge you as the creator.
Such an assertion is often made by written contract or may be embedded in the image with metadata.
As the creator, you will also have the moral right to object if people alter your work in a way that is negative to your reputation (known as "derogatory treatment"). If you take the matter to court, you would usually need to establish evidence that your reputation may have been harmed.
I want to take a photo of a copyright work and use it
If someone takes a photo, copyright can exist in that photo. If someone takes a photo of a work protected by copyright, and the work forms an essential part of the image, using that photo on the web is likely to be an infringement of copyright. In other words, people are allowed to take a photo of a room of paintings, provided the inclusion of such paintings in the photo was merely incidental (e.g. they formed inessential background). However, you would need to be careful about copyright infringement if taking photos of specific paintings.
Taking a photo of something that is not protected by copyright is not an infringement of copyright – for example, taking photos of animals, landscapes or works for which copyright has expired.
I want to take photos of sculptures and buildings located in public spaces You do not need permission to photograph buildings, sculptures and similar works on public display in public spaces. The photographs you take are afforded full copyright protection. This means you, as the photographer, are able to commercially use your work.
However, as outlined above, care should be taken when taking photos of two-dimensional graphical works such as posters or commissioned murals which are located in public places. Making copies of those works could harm the interests of creators, and could be an infringement of copyright.
I want to use images sent to me by a friend or family member
You need to treat these images as you would any other images and would usually need to ask for permission.
For example, photographs taken by a relative from a recent family event would need permission from the creator to use online.
I want to use images I found on the web
Images that have been found on the web may be used in the following situations:
you know the copyright term has expired;
you have permission from the copyright owner for exactly what you want to do with it (for example, to display it on your website) - this may be in the form of something like a licence you purchase from a picture library or a Creative Commons Licence ; or
you use the images for specific purposes known in law as permitted acts
I want to use images on my own personal website or for an online school project
Permission will usually be required because you are copying the images and communicating them to the public – but there may be photos available for you to use without payment, just check the details of the permission if you obtain it from a picture library, for example.
I want to use images I found on the web on a commercial website
You will generally need to seek permission before you do so. There are licences which you can obtain to use images for commercial purposes, such as advertising your business on a website, and usually you will have to pay a higher fee than for non-commercial use. Be aware that some Creative Commons licences are for non-commercial use only, so it is important to check the licence terms if using Creative Commons-licensed material.
I want to link to images I found online
Sharing or posting a simple web link to pages where images have been posted publicly online by the copyright owner is usually not restricted by copyright.
The courts have ruled that internet users should be free to share links to material, for example photos or videos, providing the material itself has been published online with the permission of the rights holder. The right to share links however does not go as far as allowing users to share links that are designed to circumvent paywalls or other subscription only services.
Copying images and then hosting them on another website however will usually amount to copyright infringement. You should ask permission from the copyright owner before using images in this way.
I want to use photos taken for me by a professional photographer
Where you commission a professional to take photographs on your behalf, for example wedding photographs, the copyright will usually remain with the photographer. This means that you need to get the photographer's permission before printing further copies of the images, sharing them with your friends or family, or undertaking other acts restricted by copyright such as posting the images to social media sites.
Many photographers will include licence terms setting out exactly what use you may make of images in their contract with you. If you have specific uses in mind, you should ensure these are discussed before contracts are settled. You could also agree with the photographer that the copyright will be assigned to you – this would be done by having a written and signed contract with the photographer saying you had bought the copyright from them. Depending on your needs, a less expensive solution may be to pay for a licence.
Where a photograph is commissioned for private and domestic purposes, the commissioner does have a right that the photographs will not be issued to the public without their permission. This means that, although a wedding photographer may own the copyright in images of your wedding, they should not post them on their website or exhibit them in public without your permission.
I want to stop other people using photos that I uploaded on a social media website
When you join a social media website you should check that website's terms and conditions to ensure that they are not allowing the website operator to do something with your photographs that you do not want. Their terms and conditions may allow them to use your images for commercial purposes or make your images available for others to use, without your prior permission or notice.
If people are already using your photos and you agreed to a condition that permitted such use, you can ask the website operator to take the photographs off the site, but they may not agree to do so. If this were to happen to you, you may also want to consider what rights you may have under other areas of law (for example, privacy or defamation).
I want to create a new artwork from an image I found on the internet
For an infringement of copyright to occur, it is not necessary that a work is copied in its entirety – copying a 'substantial' part of a work will also infringe. Taking an existing image and making an adaptation of it without permission will usually be an infringement of copyright.
In determining if a part is 'substantial' the courts have said that what matters is whether the piece that has been used (however small) could be said to be the author's own 'intellectual creation' (i.e. something that could qualify for copyright protection in its own right). Ultimately, only a court would have the authority to determine whether a given use is an infringement. However, it is worth bearing in mind that the courts tend to interpret the term 'substantial part' broadly, so even taking a relatively small part of a work can be regarded as infringement. It is worth being aware that such adaptations may be permitted if they fall within the scope of the permitted acts of parody, caricature or pastiche.
Who owns the copyright in commissioned images?
As stated above, if an image is created by an employee in the course of their employment, the employer is the first owner of copyright, unless there has been some agreement to the contrary.
However, when an organisation commissions a third party (such as a freelance photographer, illustrator, artist or cartoonist) to create an image, the first legal owner of copyright will usually be the person or business that created the image, unless there has been some agreement to the contrary.
When an image is commissioned for a specific use, any additional use beyond the terms of that licence will require an additional licence for example, an image commissioned for one purpose or media is subsequently wanted for use for another purpose. Just because a licence exists for one does not automatically permit the use for another, so an additional licence is required.
Sometimes when copyright is not dealt with in the contract to commission the image, courts may be willing to find that there is an implied licence allowing the commissioner to use the image for the purpose for which it was commissioned. This does not normally result in a transfer of ownership. Instead, the commissioner of the work may only get a limited non-exclusive licence.
Quirk delays stimulus checks for some who used tax preparers - KTBS
Posted: 05 Jan 2021 05:09 PM PST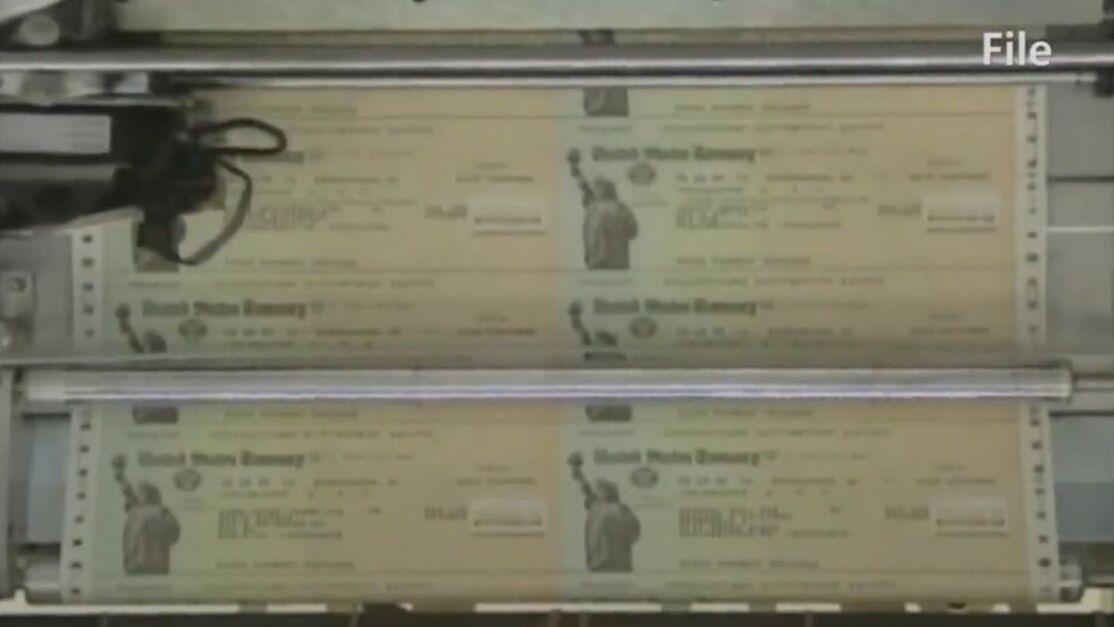 SHREVEPORT, La. -- Some people who used tax preparation services may be some of the last to get their latest COVID-19 stimulus checks.
Reports around the country indicate that those who used a refund transfer to pay their tax preparation fees -- that is, they paid with their anticipated refund instead of up front -- could be delayed in getting stimulus checks.
That's what Melody Granger of Shreveport did through H&R Block. She was surprised when she tracked her payment through the IRS. It said her $1,200 deposit went to some bank account number that she did not recognize.
"I was immediately stunned. Like, oh my gosh, where did it go? Who is this person?" Granger said she wondered.
"I did call H&R Block. It's an automated system. It said if I didn't receive anything by the 6th, I would get a paper check by the end of the month."
And if not by then, she was told she might have to wait until her next tax refund.
The good news is, Granger saw late Tuesday afternoon that her money had hit her bank account. The self-employed single mom was worried after a tough year caused by the pandemic.
"I have places for this money to go," she said.
H&R Block put out a series of posts on social media, asking customers for patience.
"But don't worry – we have sent these payments on to the method you chose for Refund Transfer: direct deposit, check or Emerald Card. The money should be there by the end of the day," one following tweet said.
Turbo Tax made similar posts. There are similar complaints about stimulus checks being sent to Turbo Tax's bank instead of their customers' who used refund transfer.
The federal government has again launched a tool to help you check the status of those stimulus checks. You can find Get My Payment by clicking here on the IRS website. You'll only need a few pieces of information to get the status of your check, including your social security number, date of birth, and the mailing address used on your latest tax return.