As much as ever, supporting small business is important - The Daily Times
---
As much as ever, supporting small business is important - The Daily Times
Posted: 20 Nov 2020 10:29 PM PST
The pandemic has strained business owners, employees, and customers alike, making "doing business as usual" a challenge. In response, the West Virginia Secretary of State's Office seeks to assist in any way possible, and we remain committed to serving businesses throughout our state.
We are proud to report that since January 1 of this year, we have processed more than 11,900 new business registrations. Somewhat amazingly, this is higher than the pre-COVID days in 2019 and is accompanied by the great news that West Virginia's unemployment rate has declined for the past six months.
These statistics send a clear message: despite ongoing pandemic struggles, the entrepreneurial spirit is alive and well in West Virginia, and people are finding ways to adapt to the uncertain climate. Government should answer these innovators with our encouragement and support these businesses in every way we can.
Since the beginning of the pandemic, the Secretary of State's Office remained open and continued to process business and licensing requests. While the Capitol and Business Hubs have not been open to routine foot traffic, that has not stopped us from processing paper and electronically submitted new business registrations, updates, and annual reports. We have made it as easy as possible for customers to access our services online 24/7/365.
In early October, we launched our new online Enterprise Registration & Licensing System. This technological advancement allows for 24-hour access to online services for registration and filings relating to Notaries, Charitable Organizations, Professional Fundraisers, Private Investigators, Marriage Celebrants, Athlete Agents, Scrap Metal Dealers, Trademarks, and Apostilles. The ERLS is a significant investment for the state that has already transformed the way our state's businesses, professionals, and entrepreneurs interact with government as conveniently and efficiently as possible. The public also has greater access to view these filings 24 hours a day than ever before.
The system is in addition to the national award-winning WV One Stop Business Portal. This easy-to-use portal was launched in 2018 and laid the foundation for any government agency to offer all business transactions in a single online location.
Our desire is not just to stay competitive in today's digital economy, but to stay on the cutting edge. That is why significant investments, 24/7/365 capabilities, and movement toward 100% online transactions are important. By investing in infrastructure and technology, we help ensure that West Virginia's economy continues to grow and thrive.
We have taken great strides to make it as easy as possible for consumers to start and run a business in West Virginia: now, it's your turn.
Remember these shops, restaurants, and services in your holiday plans. Include small businesses in your holiday activities. Most businesses have found creative ways to safely adapt to the new environment, offering alternatives to traditional in-person services. Many restaurants offer takeout options, and stores have added e-commerce opportunities or curbside pickup. For just about any service or product, you can now find an online option to make a purchase from a locally-owned small business. And a gift card for the local business is always a great gift idea.
Do your part this season and seek safe opportunities to support local establishments. After all, many of these business owners and employees are your friends and neighbors.
Saturday, November 28, is the nation's annual "Small Business Saturday." It is one day set aside during the holiday season for consumers to focus their attention on small and locally-owned businesses. We whole-heartedly support this initiative.
I wish everyone a joyful holiday season. Let's enjoy the coming weeks in a safe and healthy manner so we can quickly get to a prosperous post-COVID future here in West Virginia.
(Mac Warner is in his fourth year as West Virginia Secretary of State. He is a graduate of the United States Military Academy at West Point and the West Virginia University College of Law.)
Mayor-elect Blangiardi launches jobs portal for top city positions - Pacific Business News (Honolulu)
Posted: 20 Nov 2020 04:56 PM PST
[unable to retrieve full-text content]
Mayor-elect Blangiardi launches jobs portal for top city positions
Pacific Business News (Honolulu)
How Startups Can Leverage Social Commerce - The Hour - Thehour.com
Posted: 21 Nov 2020 06:30 AM PST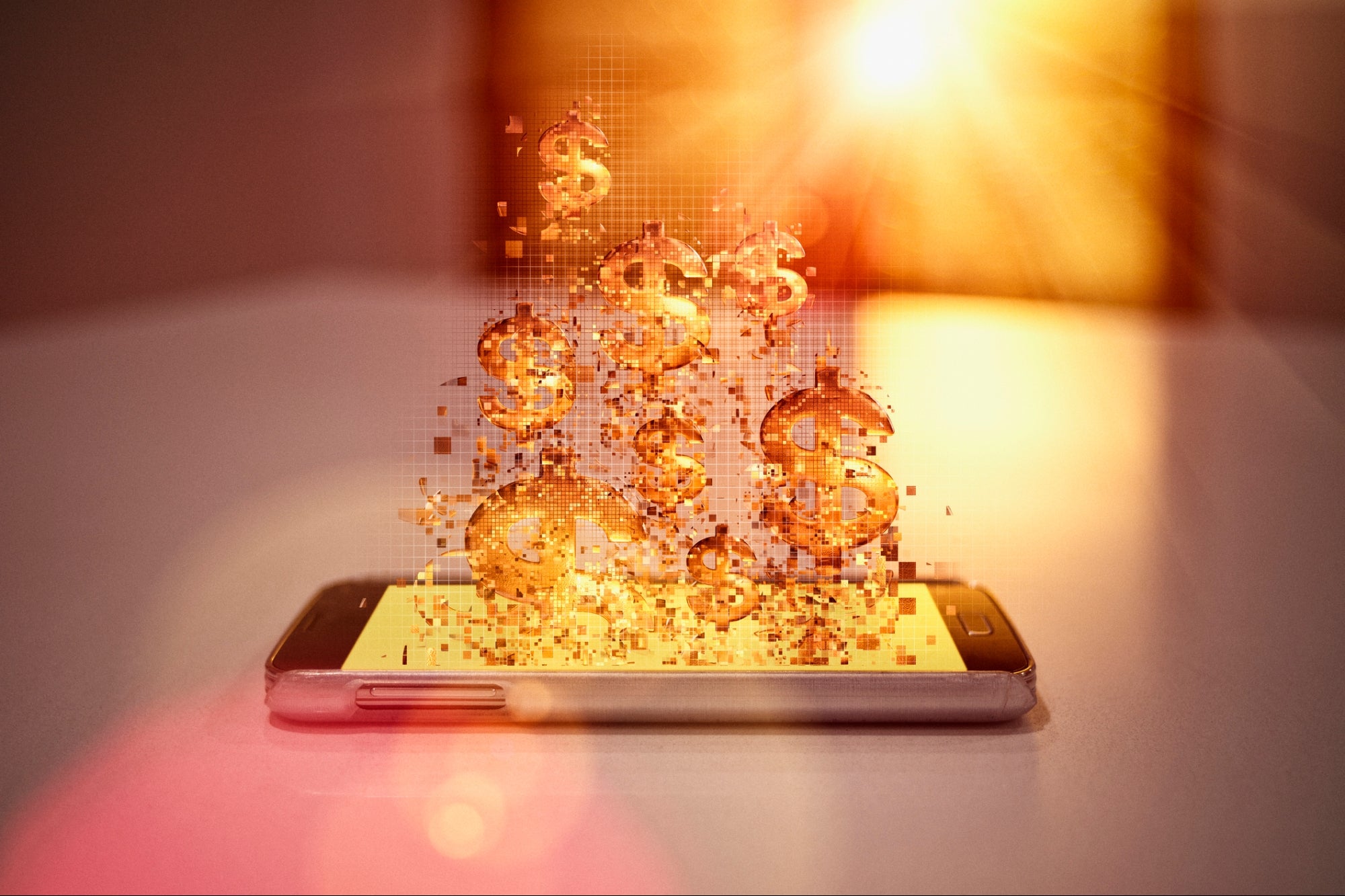 Photo: Donald Iain Smith | Getty Images
Be it a D2C ecommerce brand or home-based startup, social media makes high-impact marketing campaigns possible on a shoestring budget. Social commerce is the implementation of social media to increase a business's presence through recommendations, collaborations and networking. According to Statista, the social-commerce market is projected to reach $84.2 billion by 2024 in the U.S. alone. With a well-informed strategy, platforms like Facebook, Twitter, Instagram and Pinterest can be ideal for introducing and communicating your brand and organically amplifying visibility.
Satisfying your target audience
Consistently creating content and communicating its value proposition to your target audience is paramount. Strong marketing teams incorporate design thinking into social commerce, leveraging a content strategy that aligns with those findings. The process begins with creating a blueprint for people, age groups and enthusiasts who would be interested in the brand's offering.
Related: 15 Mistakes Startups Make on Social Media
User empathy
We then move to user empathy, which involves finding out the user's actual needs, usually through primary research and directly reaching out to prospective customers. The goal is to modify the brand's offerings to target these pain points and fill in the gap that competitors couldn't address.
Presenting genuine customer reviews is another effective strategy that has the potential to convert viewers into buyers. Modern consumers are too savvy to be seduced by traditional static commercials. Audiences seek answers to their queries, and dynamic creatives displaying reviews by satisfied customers or essential FAQs go a long way in increasing sales.
Focus on enhancing user engagement
Even for small businesses, having a platform that provides relevant content is vital to ensure that viewers spend longer durations on your site. Content can be in the form of blogs, videos, interviews or even newsletters that showcase your brand and have added information on the latest trends, statistics and industry experts' insights.
Regular social media updates act as a constant reminder of what your organization has to offer. Not only does it draw attention to your brand, but being active also increases the chances of your content being put before others, thus giving you an edge against the competition.
Influencer marketing in 2020
According to a 2019 survey by Influencer Marketing Hub, brands made $5.20 for each dollar spent on influencer marketing. Influencers usually directly influence the purchasing behavior of the audience, which readily increases visibility and sales. Their endorsements and posts grab more attention than other channels, and 40% of consumers claim having purchased something after seeing it on Twitter, YouTube or Instagram.
Small businesses can also collaborate with similar brands to jointly market their products in a potential win-win situation. According to Google, when Estée Lauder created a co-marketing campaign with a top U.S. retailer, the average ad click share rose by 70%.
Campaigns with a social impact
Social commerce is not limited to direct product placements and direct marketing. It's also an effective way to garner indirect interest through viral campaigns that generate social impact. Procter & Gamble, a multinational consumer goods corporation, drove the conversation around racial bias in the United States with "The Look" their social campaign.
Hammad Rahman, chief executive officer of Nikah Forever, an online matrimony portal, explains how his company "ran a signature campaign to cut expenditure on excessive marriage spending, which went viral and increased our social presence significantly."
Personalization to increase brand recall
A touch of personalization never fails to deliver, and small businesses are particularly well positioned to crafting products that can suit every individual customer. Something as trivial as a handwritten note to customers can go a long way in connecting personally and helping them get involved in promoting your brand.
Related: Examples of Social Media Business Ideas
Social media has a power like never before. The internet-savvy generation has given rise to a world of learning, developing and socializing that transcends boundaries. Even with rising competition, there are still innumerable opportunities for growth thanks to the corresponding rise in social commerce.
Related:
How Startups Can Leverage Social Commerce
Short-Video App Chingari Hits 38 Mn Users
From Small Businesses to Amazon: 5 Ways to Prepare for the Social Audio Future

Copyright 2020 Entrepreneur.com Inc., All rights reserved
This article originally appeared on entrepreneur.com

Soon, 224 govt services for businesses just a click away! - The New Indian Express
Posted: 20 Nov 2020 03:29 PM PST
Express News Service
CHENNAI: In a bid to climb up the Ease of Doing Business ranking ladder, the State government is planning to launch a portal that would provide 224 Government to Business (G2B) services upon a single click, said Tamil Nadu Guidance managing director and chief executive officer Neeraj Mittal.
Speaking at the Ease of Doing Business 2020 event organised by the Confederation of Indian Industry (CII) here, Mittal said that the State at present offers only 39 services spread across 14 departments under the business portal and it plans to add 188 more G2B services linking 37 other departments.
The new portal will have a provision to issue deemed approval for eight services as per the Tamil Nadu Business Facilitation Act, 2018. 46 of the services will go live by the end of this month and rest by May next year. 
The State would also launch a land information portal, a construction permit portal and a common inspection portal in the coming months. The initiatives come as the State has climbed only a notch above its previous rating to reach the 14th spot, forcing officials to opt for digital transformation and paperless transactions. 
The biggest challenge before the State was the single window portal as well as services by departments which were yet to go online. These include registration under legal metrology, weights and measures and change of land use. Similarly, end-to-end online services were not available for many departments. Another issue which affected the State's ranking was the commercial court computerisation, which falls under the Madras High Court jurisdiction, and the digitisation of Records of Rights at the land records offices. 
The Department for Promotion of Industry and Internal Trade had wanted the State to create a website, which will have all digitised land records and property tax payment data and align it with the revenue court case and civil court case data. 
Interestingly, the comprehensive land information portal being worked out now will allow investors to access land transaction deeds at all sub-registrar offices, record of rights at all Revenue Department offices, property tax payment dues, revenue court case data, civil court case data, and electricity and water bill dues, among other things. 
Similarly, a comprehensive construction permit portal is being developed by the Housing and Urban Development Department. This online single window system will grant planning permission and construction permit. The State has already launched an online industry help desk -- Tamil Nadu Biz Buddy -- for redressing investor grievances.
Industries Minister M C Sampath, who also spoke on the occasion, said that the Tamil Nadu Guidance has implemented a central inspection system by integrating the Tamil Nadu Pollution Control Board, Directorate of Industrial Safety and Health, Directorate of Labour and Directorate of Boilers. "During the Covid-19 months, the State government has signed 55 memoranda of understanding with an investment potential of `40,719 crore and creation of 70,000 jobs," the minister added.