Indianapolis Small Business Resource: Free Marketing Plan Template - Carmel Monthly Magazine
---
Indianapolis Small Business Resource: Free Marketing Plan Template - Carmel Monthly Magazine
Posted: 19 Aug 2020 04:20 AM PDT
The goal of this marketing plan template is to give you an opportunity to create an actionable one-year plan by analyzing the most important factors that affect your business today.* This template was developed with Business to Consumer (B2C) businesses in mind but could be used for Business to Business (B2B) as well.
If you are starting a new business or need to improve your marketing ROI this template will be your roadmap to choosing the best marketing strategies for your business.
Let's jump right to it.
*This plan does not address political, economic, and technological macroeconomic factors. For a complete list of all factors that might affect your business, refer to the marketing strategy entry on Wikipedia.
Every plan needs to answer three main questions: Where we are today? Where we want to be tomorrow? and How we are going to get there?
To do that, we need to analyze the main components of any business: your customers, your competition (strength and weaknesses), and of course, your business (strength and weaknesses).
---
Let's first define what buyers' personas are. Buyers' personas are fictional, generalized representations of your ideal customers. Although it might seem like an academic exercise, you actually do need to create profiles of your prospects—people who are interested in your products or services. Here is why.
Understanding of who these people are, what they do, and how they think will allow you to give them exactly what they want and exactly how and when they want it. In other words, you will be able to improve the way you reach your target audience in a fashion, and with an offer, that they'll love.
The most accurate buyer personas are based on market research as well as on insights you gather from your actual customers (through surveys, interview questions asked on Quora.com, etc.). Depending on your business, you could have as few as one or two personas or as many as 10. We recommend starting with one to three personas.
Here are the main questions that will help you to develop your buyers' personas:
Location: Where do they live?
Age: What is their age range?
Gender: What is their gender?
Interests: What are their interests?
Education Level: What is their education level?
Job Title: What fields of work do your customers work in and what types of job titles do they carry?
Income Level: What is their income range?
Relationship Status: What is their relationship status?
Hobbies: What are their hobbies?
Favorite Media: What kinds of media do they consume: print publications, TV, radio?
Favorite Websites: What types of websites do they frequent: news platforms, social media, forums?
Preferred Communication Method: How do they like to communicate: email, text, chat?
Buying Motivation: What are their reasons for buying your product or service? What problem are they trying to solve? Are they spontaneous shoppers or do they thoroughly research your services?
Buying Concerns: Why do they buy what they buy? What are their concerns when buying your product? What is important to them?
Think about your customers and try to classify them in persona types by finding commonalities in their characteristics.
---
Now it's time to analyze your competitors. Down the road, we will use the same framework to analyze our own business as we use to analyze the competitors. Competitors' analysis will help you not only learn what you can improve upon but also generate useful market insights, such as
Understand your customers better
Identify offer/service gaps in the market
Come up new products and service ideas
Spot market trends
Market and sell more effectively
There are three categories in competitors' analysis to focus on: business (products and services), sales, and marketing.
Business (products and services)
Here you'll want to analyze your competitors' products and services and their quality. You should also pay attention to their pricing and any discount practices. Some questions to consider:
Do they offer affordable pricing or are they a premium provider?
Do they sign up people for long-term contracts or one-off purchases?
What's their market share?
Who is their ideal customer?
Do they have a physical location/showroom?
Is their pricing consistent online and in-person?
Do they use a membership subscription business model?
What is their competitive advantage?
How do they distribute their products or services?
Sales
Learning about the sales process of your competitors might require some "spying". You need to answer the following questions:
How do they sell: what is their process like?
What venues do they sell through?
Do they give an estimate at the first appointment and try to close as well?
Are they growing or shrinking?
Do they offer partner reselling programs?
Why are they losing customers or not winning bids?
What is their approximate annual revenue?
Do they consistently offer discounts on their products or services?
How professional are their salespeople?
Do they cross-sell with other businesses?
You can get at least some of this information from your recently acquired customers by asking them about their experiences while they were shopping around.
Start asking your new leads who their current providers are, who they've used in the past, and who else they are considering.
Reach out to your old leads asking why they have not chosen you and what specifically made them buy from your competitor.
Do the same with clients that left you. Ask what made them switch to a new provider.
Answers to these questions will immediately show you the areas of improvement in your business and sales operations.
Marketing
Analyzing your competitors' websites is the first step in understanding their marketing efforts. Here is what you are looking at.
Content analysis
Do they have a blog?
Are they creating infographics, e-books, whitepapers, podcasts, videos, or webinars?
Do they have an FAQ page?
Do they have a price list?
Do they have client success stories?
Do they publish data sheets or buying guides?
What kind of digital and traditional advertising are they running?
What industry/business organizations do they belong to?
After that, look at the number of these items and the freshness and frequency of posts.
Read a few of their posts to analyze the quality of the writing and depth of the subject matter.
When reading their content, focus on these points:
Are there any spelling or grammatical errors?
What is their writing style: is it conversational or academic?
Is the article easy to read and understand?
Is the content free or do you need to opt-in by providing your email?
How appealing is their visual presentation?
Does it look professionally laid out with attention-grabbing custom images or does it use stock images and look off the shelf?
Now, since you know what content they produce, you can research what content their prospects like the most.
Content engagement
Note the average number of comments, shares, and likes on your competitors' content and find out:
What topics find better response than others.
What kinds of comments they get.
Do they have social media sharing buttons available for each piece of content? That will affect engagement activity.
Content promotion
The next step is to evaluate their content promotion strategy.
Basically, how are they driving traffic to their content? Take note of all of these.
Emails and newsletters
Check if they have newsletter sign-up boxes or any other similar opt-in forms.
Notice what kinds of calls-to-action (CTA) they use and what kind of information they collect:
What kind of media assets do they use as "lead magnets"?
Local SEO
Improving local SEO of a website is the number one marketing activity that every small business should prioritize. If you improve only one aspect of your marketing, this is the one to focus on, the one you can get ahead on.
The reason is that Google's algorithm uses a searcher's location to serve up relevant local businesses in its search results. It shows businesses that are in closest proximity to the searcher. This means that local businesses have more of an opportunity to outrank nonlocal competitors in local search results.
To learn how to rank higher in Google Local Search, read the answer to Question #1.
You need to analyze the following parts of your competitors' local SEO activities:
Local keyword research
Links and website authority
Citations
Google My Business
Reviews and ratings
Local keyword research
The goal here is to identify the most searched-for terms related to your competitors' businesses and their services or products from the local area.
You need to find out what keywords get the most traffic and what keywords your competitors are ranking for in search. An accurate ranking report will allow you to pinpoint the opportunities to improve your keyword performance.
Check the presence of important keyword in these areas of your competitor's website:
Page title
URL structure
Header tags
Image alt tags
Questions to answer:
Which keywords are your competitors focusing on that you do not use?
For the keywords you want to focus on, what is their difficulty level?
Who is referring traffic to your competitor's site?
Links and website authority
Links quantity and quality is an important part of local SEO. In fact, it represents 16% of Google ranking factors. You need to check the following:
Number of inbound links
Number of internal links
Quality of the link domains: authoritative domains relevant to their business location or the industry
Number of low-quality links, which could be classified as spam
Anchor text of the links
This analysis will help you to discover link opportunities for organic link building to grow your website relevance and prominence.
Accurate citations: NAP (name, address, phone number)
Submission of your business name, address and phone number (NAP) info to local directories is another high-value activity that helps with local SEO. Business need to have their NAP information accurate and consistent throughout the web. Citations represent 10% of Google ranking signals. To learn whether web directories are still relevant, check out Question #2 in the post "20 Marketing Strategies to Promote Your Business in Indianapolis"
Check the top citation sites for the competitor's business to confirm that they all show the same data.
Google My Business (GMB)
A Google My Business listing plays a key role in Google local pack rankings (the section in search results where Google highlights three local businesses). To be precise, it comprises 25% of Google's ranking factors.
Review how your competitors' profiles appear in local search to identify if there is anything you could do better.
Pay attention to the following:
Images
Images are important to Google. It is a good practice to add as many images as possible (recommended 85-plus images) across a number of different categories to a listing.
Description
Review the business description for clarity and use of important keywords. The description should be written like mini sales copy—concise and to the point.
Listing categories
A listing's category and subcategory are important part of a GMB profile, so check what categories your competitors are using.
GMB offers specific features for different types of businesses that help with local search. Service businesses, such as digital marketing agencies or spas, can provide a list of their services to Google using their profile, and restaurants can submit their full menus to Google using their profile.
Other housekeeping tasks include:
Make sure the listing is verified
Confirm the frequency of post updates
Check to see if videos are being uploaded
Evaluate reviews and ratings
Reviews and ratings
One of the best ways to attract customers, establish trust, and drive traffic to your website is through Google reviews. Making it a priority to ask customers for reviews and continually assessing the reviews received on Google should be a key part of any reputation management program. Google uses signals from reviews as a factor in local pack visibility.
Make a list of the top five review sites that your competitor has reviews on. Then check each review site and record the average star rating displayed for your competitor.
Social media presence
Lastly, assess your competitors' social media presence and engagement rates.
How does your competitor use social media to increase engagement with their brand?
Do they have links to their social media on their site, such as in the header or footer?
Are these social media links clearly visible?
Are calls-to-action used with their social media links?
If you see your competition using a social network that you aren't using, learn more about how that platform can help your business as well. But don't rush into it. Make sure it's going to be worth your time by examining your competitor's engagement rate on that platform.
See if your competitor has an account on the following social media platforms:
Facebook
Twitter
Linked in
Instagram
YouTube
Snapchat
Pinterest
Houzz
Porch
Nextdoor
Record the following information for each platform:
Number of fans or followers
Posting frequency and consistency
Content engagement (are users leaving comments or sharing their posts?)
Content virality (how many shares, re-pins, and retweets do their posts get?)
Now, thoroughly analyze their social media strategy:
What types of content do they post?
Are they concentrating on driving people to landing pages and generating leads?
Or do they focus more on using visual content to stimulate engagement and awareness?
How much of their content is original?
How much is shared content from other sources?
What is the general tone of their content?
How do they interact with their followers?
How often do their followers interact with the content?
---
SWOT (Strengths, Weaknesses, Opportunities and Threats)
A SWOT analysis is a powerful tool to help you critique a business strategy and improve positioning. Strengths and weaknesses are internal and are controllable to some extent by you (team, intellectual property, unique systems). Opportunities and threats are external and not under your control (trends, pricing of materials, legislation).
As you assess the elements of your competition analysis—business, sales, marketing—also do a simplified SWOT analysis of your competitors. Record their strengths, weaknesses, opportunities, and threats, then grade each one.
Here are some questions to help get you started:
What does your competitor do well? (products, services, fulfillment/delivery, content marketing, social media, etc.)
Where does your competitor have an advantage over you?
What is your competitor's weakest area?
Where do you have the advantage over your competitor?
In what areas could your competitor do better?(products, services, fulfillment/delivery, content marketing, social media, etc.)
In what areas do you consider this competitor a threat?
Has your competitor identified opportunities in the market? What are they?
Now you can compare their weaknesses against your strengths and vice versa. This comparison will help you better position your brand and discover areas that your business needs to improve.
Tools to get you started
The below tools will help you to gather data for the competitors' analysis.
Google Alerts
Google Alerts will send you a message any time a competitor URL, company name, or founder of a company is mentioned online.
Simply set up your alerts for your competition, and you'll receive a message every time they're mentioned. Here's the best part: This tool is completely free to use.
Similar Web
Similar Web is a one-stop-shop to find growth opportunities across all channels by revealing your competitors' marketing strategies: search, display, content, affiliate, and media-buying activities.
SEMrush
SEMrush is one of the best all-inclusive tools for competitor research. This article has a great overview of how SEMrush can help with competitor analysis.
Free Local SEO Audit
Check out our comprehensive Free Local SEO Audit Tool that will analyze the status of your search rankings, Google My Business, reviews and ratings, links and authority rankings.
Competitors' analysis spreadsheet
So now that you know what you're going to compare, it's finally time to start the actual competitor analysis process. Lucky for you, we have already created the Competitors' Analysis spreadsheet for you to fill in. Ckick on the Complete Marketing Template below to get access to the Competitors' analysis spreadsheet.
Now it is time to do your own SWOT analysis and plug in the results in the Competitors' Analysis spreadsheet.
Use the same metrics you used to assess your competitor and take an objective look at your own business, sales, and marketing elements. Record the information and use it to compare your business's performance against your competition. Answer the following questions.
Strengths could include:
Personable and accommodating customer service
Unique features or benefits your product offers
Expert knowledge or skills
Weaknesses could include:
Poor customer communication
Limited financial resources
Lack of an established reputation
Lack of dependable, skilled workers
Inefficient accounting systems
Not upselling to current customers
Opportunities could include:
Increased demand from a specific market sector
Offering your services virtually
New technologies that allow you to improve product quality
Threats could include:
The advent of a new competitor
More sophisticated, more attractive, or less expensive versions of your product or service
New legislation that increases your costs
An economic downturn that reduces demand
Now that you have all of this data under your belt, it's time to create an action plan. Uncovering this intel is only the first step. If you're not using it to your advantage, you'll end up wasting all your hard work.
Compare results of your SWOT analysis to your Competitor's SWOT and document it in the Competitors' Analysis spreadsheet.
---
Last thing we need to take a look at in our business analysis process is our sales funnel. By analyzing your customer's journey from awareness to purchase, you can identify the weak points of your sales funnel and determine what more you can do to make certain you have enough leads moving through to the final stage.
A sales funnel analysis offers a concrete way to measure and visualize how prospects move through your funnel and how their choices and steps harmonize with the ideal way you want your funnel to perform.
How to find sales funnel leaks
To effectively measure the leaks in your sales funnel, you should set up your sales funnel in Google Analytics. To do that, first set up your "Conversion Goals" and secondly, activate "Funnel Tracking."
On the GA dashboard, click on the "Admin" button, then select the "Goals" tab.
If your end goal is to get prospective customers to sign up for your newsletter, create a new goal in the "Goals" section and follow the instructions to name it.
After you create your end goal, put in the URL for the page on your website that shows that the customer has reached your desired stage of your funnel.
If you want to set up your whole sales funnel in GA, turn on "Funnel Tracking" and add each stage of your funnel using the same steps as above. This allows you to see where on your website prospective customers drop out of the funnel so you can optimize your site for better conversions.
After you've given Google Analytics time to collect your website data (at least two to three days), you can see your funnel in action by clicking on "Conversions," then "Goals," then "Funnel Visualization."
Funnel Envy has created a comprehensive guide to identifying drop-off points using Google Analytics: https://www.funnelenvy.com/blog/sales-funnel-leaks-for-dummies/.
---
After analyzing your business, your target customer, and your competitors, you are ready to formulate a marketing strategy and set up marketing tactics to improve your current position and accomplish your goals.
You'll want to break this down into three-month and monthly goals that eventually get broken down further into specific weekly and daily tasks.
What are SMART marketing goals?
SMART stands for specific, measurable, aspirational, realistic, and time-bound:
Here are a few examples of the SMART marketing goals
– I want to grow my revenue by 25% by the end of the year.
–I want to rank number one for the keywords "best local remodeler" by 2021.
–I want to grow my mailing list to 10,000 subscribers by the end of the quarter.
By creating quantifiable goals, you'll be able to track them with ease and make changes to your tactics along the way if they are not performing.
---
Now that we know what we want to accomplish as our SMART goals, it is time to decide what specific marketing tactics we are going to use.
Marketing tactics can be divided into two main classes: Digital and Nondigital. Digital tactics use digital channels, non-digital use traditional advertising channels.
Digital marketing channels
We can classify digital marketing channels into three categories: Owned, Earned, and Paid
As you notice, digital marketing is all about producing and promoting content online. Here we are focusing on generating organic online presence that will build up your digital assets.
 All the research we have done up to this point—analysis of your customers and what they are looking for, your competitors and what they are doing, your own strengths and weaknesses—have given you the insights to produce top-notch content to market your business.
---
Spreadsheets to document digital marketing efforts
Here is the list of spreadsheets you will need to use to keep yourself organized and keep track of your digital  marketing efforts:
Content planning template
Purpose of the template: This template helps to match proper content type (press releases, infographics, e-books, videos, etc.) with each stage of the buyer's journey as well as to decide which method of distribution (email, website/blog, social, online ads, direct mail) is the most appropriate.
Blog editorial calendar template
Purpose of the template: This template keeps track of due dates, content/details, keyword(s), target persona(s), offers/calls-to-actions of your blog articles.
Social Media Content calendar
Purpose of the template: This template keeps track of all social media posts for all your social media channels.
To get Content planning template; Blog editorial calendar template and Social Media Content calendar, click on the Marketing Plan Template below
Content creation tools
Here are our favorite tools to further research the topics for your content.
Buzzsumo is one of the most popular content analysis tools. It identifies the most shared content on the web. It also helps to research what questions people ask the most and who has the most influence.
This keyword research tool will help you find the keywords that your prospective customers are using to find your services. It allows you to search for words or phrases related to your products or services and see which ones are the most popular.
AnswerThePublic gathers autocomplete data from search engines like Google, then produces a list of every useful phrase and question people are asking related to your keyword. It's a great resource for customer insight that you can use to create new, fresh, and useful content, products, and services—that you know your customers want and are looking for.
SEMrush is a great tool that will help you find hot fresh topics for content marketing and, the best keywords for organic SEO, the most cost-effective keywords for a PPC campaign, learn how to track your website's performance for specific keywords, and more.
---
Concentrating on local marketing activities in the communities that businesses operate has proven to be very successful for small businesses. Our article "20 Marketing Strategies to Promote Your Small Business in Indianapolis" gives you a list of low-budget marketing activities you can do to jumpstart or reinvigorate your local marketing efforts.
It answers the following questions:
Question #3. Is print advertising still effective?
Question #4. Do giveaways really work?
Question #5. Do customer referral programs work?
Question #6. Do sponsorships work?
Question #7. Why is cross-promotion important?
Question #8. Is it worth it to join a chamber of commerce?
Question #9. Is word-of-mouth the best advertising?
Question #11. Why signage on sidewalks is important to businesses
Question #12. How effective is car-wrap advertising?
Question #13. Should I promote my business with workshops and classes?
Question #14. How do you keep in touch with your customers? Is it worth it?
Question #15. Does voicemail have the potential to convert prospects into paying customers?
Question #16. How do I get my employees to promote my brand?
Question #17. Is SMS marketing effective?
Question #18. How do I get local news to cover my story?
Question #19. Why do companies have loyalty programs?
After you choose the tactics you want to focus on, you will be ready to create a schedule of your marketing activities broken down into specific weekly and daily tasks.
---
At this point, you have set your SMART goals and chosen and documented the marketing tactics you are going to use. You are now ready to set up a system of metrics to track your progress toward your goals.
You want to choose KPIs (key performance indicators) that are meaningful and actionable. Here is a list of metrics that track the vital signals of your business:
The most important—and obvious—metric to measure how well your marketing is performing is revenue.
In addition to revenue, understanding your customer lifetime value (or CLTV) is also invaluable. Once you know your average customer lifetime value, you can calculate the actual ROI of your marketing efforts.
In most cases, CLTV is determined by how much a customer spends on average with you each time they buy, how often the customer buys, and how long that person is a customer. Below is the process to calculate CLTV as shared by HubSpot (https://blog.hubspot.com/service/how-to-calculate-customer-lifetime-value).
Here are the formulas:
CLTV = Customer Value × AVG Customer Lifespan
Customer Value = AVG Purchase Value/AVG Purchase Frequency Rate
AVG Purchase Value = Total Revenue/Number of Orders
AVG Purchase Frequency Rate = Number of Purchases/Number of Customers
AVG Customer Lifespan = Sum of Customer Lifespans/Number of Customers
It's equally important to calculate your cost per lead (CPL). As with CAC, you calculate CPL by dividing the amount invested in a marketing channel or marketing campaign by the number of leads obtained.
Cost per lead is advantageous for two reasons. One, it helps you determine if you're generating leads cost-effectively and sustainably. Two, it gives you the information you need to optimize stages of your marketing funnel to lower your cost per lead while increasing conversions.
Marketing ROI Formula
One basic formula uses the gross profit for units sold in the campaign and the marketing investment for the campaign:
(Gross Profit – Marketing Investment)/Marketing Investment
Refer to your Google Analytics results.
In digital marketing, reach means the total number of people who have actually seen your content or ad. It's a more accurate indicator of success than impressions, which is the number of times your content or ad is displayed on a screen.
The reach of a piece of content or an ad is a solid indicator that your marketing and branding efforts are successful (or not). Tools like Buzzsumo can help you evaluate your social media reach. You can type your domain into Buzzsumo's Social Media Reach Content Analyzer and view your most shared pages and content by social media channel
Your site's content can be viewed and read by customers at any stage of your marketing funnel, which is why it's important to understand—and measure—how customers are interacting with it.  Two important engagement metrics are
Average time on site/page
This represents the total time people are on your website or on a single page, averaged out over a specified time period.
Bounce rate
This represents the percentage of people who visit a page on your site and leave (or "bounce") without taking another action, like navigating to another page or clicking on a call-to-action.
The previous metrics work well for the awareness stage of your marketing funnel. They show how effectively your message is circulating and how you engage with your site's visitors. Now you need to see how your marketing is contributing to lead generation and conversion.
Visits and conversions by source
Track how many visitors you get from each source and what source brings the most amount of conversions.
Landing page performance
Landing pages (also called lead capture pages or destination pages) are single web pages that are linked to a call-to-action in a promotion, email, ad, or search engine result. They are used to promote a product or service, special offer, or a marketing campaign. A landing page can be your home page.
Record the number of people who visit your website overall and compare that to the number of people who visit your landing pages. Traffic to a landing page is key to understanding how the page contributes to the results of your marketing and what actions it persuades people to take.
Keep track of the following metrics:
Total landing page visits
This represents how many people visit your landing pages. Use this number to segment your landing pages by performance.
Traffic source
This metric helps you understand which sources (referring pages, ad campaigns, etc.) are generating traffic to your landing pages.
Total conversions
 Are your landing pages converting? How many conversions are you getting for each landing page?
Conversion rate
Conversion rate is the percentage of people who take an action on your landing page. Track the conversion rate for each of your landing pages, then segment by channel and/or campaign.
The previous metrics focused on acquisition and conversion of new customers, but don't forget about your existing customers. Below are three important metrics for customer retention, customer loyalty, and customer satisfaction. By monitoring these three metrics, you will be able to help generate more revenue from your current customer base.
Customer churn
Churn, also called attrition, is the rate at which customers stop doing business with you. It's usually shown as the percentage of customers who discontinue doing business with you during a given time.
Determine your churn rate by subtracting the number of customers you have at the start of a period of time from the number of customers you have at the end of that period of time (for example, January 1 through March 31).
Existing customer revenue growth rate
When your customer revenue growth rate trends up, it strongly suggests your marketing and sales team are doing a great job at motivating customers to increase their spending. It also indicates your customers quickly become aware of the value of your product or service.
On the flip side, when your revenue growth rate is falling or struggling, your marketing and sales team needs to be alerted. A stagnant growth rate can be an existential threat to your business because acquiring a new customer can cost five times more than upselling or retaining an existing customer.
---
Now is the time to set your budget for the year.
In [current year], given the budget assigned to the marketing and sales, we expect to invest in the following items to guarantee that we meet the goals and objectives outlined in this marketing plan:
Many businesses assign a percentage of actual or projected gross revenue to their marketing, often 3% to 5%. The right allocation will depend on many factors, including your industry, business capacity, amount of growth you want or can handle, and how quickly you need to make an impact.
For example, in its early years, a retail business may spend up to 20% of revenue on marketing to establish itself and build brand awareness.
For small businesses with gross revenues of less than $5 million, a rule of thumb is to spend 7% to 8% of revenue on marketing.
Once you have created your marketing plan and established a budget, remember that it isn't carved in stone. You may need to change tactics or budget to run an additional campaign or capitalize on the timing of a great opportunity.
Knowing whether your marketing spend is helping to achieve your marketing goals is more important than staying within a fixed budget. Small businesses, in particular, can be flexible by testing new markets and advertising channels, assessing the results, and pivoting based on the results.
It's essential to consistently track your marketing efforts so you can make intelligent, well-informed decisions. If the platform or channel is generating the return you need, then you can continue to deploy it or increase your investment if you are able. If the platform is not providing the results you need, then you can decrease or eliminate that cost and reinvest in what is working.
Make sure to have a system in place to measure spending versus the impact each marketing activity or tactic has on your revenue. Compare activities and tactics and analyze the results. If you had a month or quarter more profitable than another, why? When you understand why, you can replicate that successful result the next month or quarter.
Most importantly, be patient. Follow through on your marketing activities and tactics consistently, and don't give up too soon. It takes time and effort to build and grow a successful brand and a successful business.
Digital Safety Net Helps Wisconsin Small Businesses Survive During COVID-19 - The Milwaukee Community Journal
Posted: 14 Sep 2020 02:57 PM PDT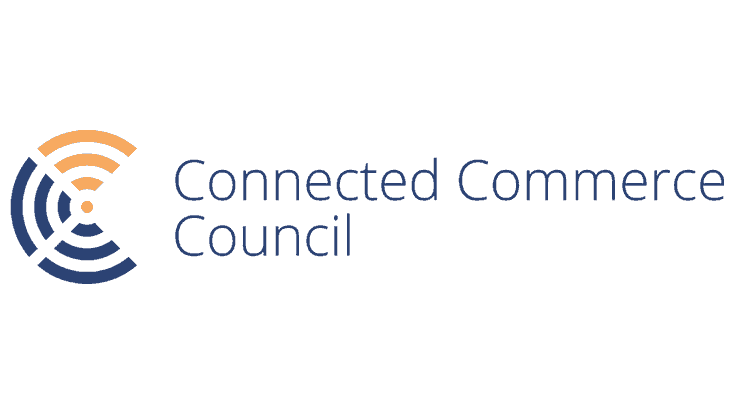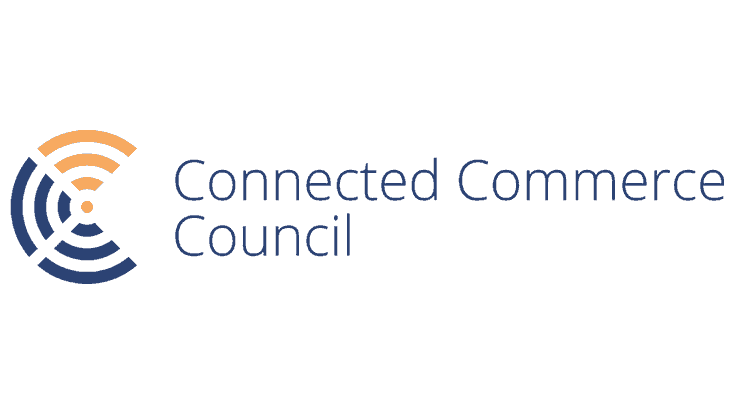 Businesses That Embrace Digital Expect 4X Better Revenue Than the Digitally Skeptical
Washington, D.C. (September 10, 2020): The Connected Commerce Council (3C) today released a report detailing the existence and importance of the small business "Digital Safety Net" to businesses in all 50 states. The report confirms that small businesses using more digital tools, technologies, and online marketplaces are doing better during the COVID-19 pandemic. Those who embrace digital tools early and integrate them more are doing even better. 3C defines the Digital Safety Net as the free and low-cost small business services that include communications and workflow tools, digital marketing and advertising, websites and social media, back-office tools, and e-commerce and online payment tools.
Digitally Driven shows that nationally small businesses that embraced digital tools the earliest – "Digital Drivers" – expect 4x better revenue for 2020 compared to "Digital Maintainers," those who are generally skeptical of digital tools' value and typically use only a few basic tools such as email and perhaps a website. In Wisconsin, 38% of small businesses are digital drivers compared to 35% nationally with a predicted 14.75% in revenue reduction compared to an expected 16% reduction in revenue nationally.
"In times like these, when in-person commerce is limited, if not impossible, and working from home is the norm, digital tools literally are a safety net preventing deeper small business calamity," said 3C President Jake Ward. "The Digital Safety Net is real. However, the net could — and must — be bigger, more robust, and more inclusive. Small businesses must invest time in selecting the right digital tools for their business; technology companies must help small businesses access the right tools, and policymakers must invest more money in public-private partnerships that create and support small business resource networks."
Other key findings in the report include:
In addition to the 38% that were digital drivers:

30% of Wisconsin small businesses are "Digital Adopters." They recognize the value of digital tools and are using some, but are not fully committed to digital, compared to 33% nationally.
27% of Wisconsin small businesses are "Digital Maintainers." They are generally skeptical of digital tools' value or are tech-nervous, and typically only use a few basic tools such as email and perhaps a website, compared to 33% nationally.
Comparing the 50 states, those with a higher incidence of Digital Drivers show stronger small businesses resiliency than those states with more Adopters and Maintainers.

The states with the most Drivers and best-expected revenue are:

Nevada (63% Drivers, 5.26% revenue growth)
Alabama (51% Drivers, 6.61% revenue reduction)
Arizona (49% Drivers, 9.75% revenue reduction)
Georgia (40% Drivers, 10.75% revenue reduction)
Colorado (47% Drivers, 12.45% revenue reduction).
75% of Wisconsin small businesses increased their use of digital tools during the pandemic, compared to 72% nationally.
Pre-COVID-19, 73% of Wisconsin small businesses found digital tools either "essential" or "important" to their business, compared to 68% nationally.
Wisconsin small businesses cited three key challenges to adopting and expanding their use of digital tools:

31% cite being unsure about return on investment, 49% cite cost, and 47% cite information and skills gaps.
The report also recommends that small businesses maximize their digital tool use and become better prepared for the next crisis, and provides a playbook for tech platforms, governments, and NGOs to support small businesses today and into the future.
For small businesses, it is critical to identify their goals, gaps, and precise needs to ensure they are investing in the right digital tools – not the most popular or least expensive options. For technology companies, helping small businesses discover which digital tools they need and providing confidence-building skills training and user-friendly support materials will help with the knowledge gap that prevents many companies from taking the digital plunge. And for policymakers, the need is to increase funding of small business resources and create public-private partnerships to address access and education barriers that small businesses experience during tough economic times.
Digitally Driven, commissioned by 3C in conjunction with Google and Greenberg, is based on findings from a nationwide survey of 7,021 small businesses that were still in business, including a representative sample from every state in the country. Data are weighted by gender, ethnicity, region, business size, and vertical, to ensure an accurate national representation. The survey was fielded online and by phone between May 28 and July 3, 2020.
The full report can be found here.
A summary of the report and its key findings for Wisconsin can be found here.
About 3C:
The Connected Commerce Council is a non-profit membership organization with a single goal: to promote small businesses' access to essential digital technologies and tools. 3C provides small businesses with access to the market's most effective digital tools available, provides coaching to optimize growth and efficiency, and cultivates a policy environment that considers and respects the interests of today's small businesses.
About Greenberg: 
Greenberg (A Material Company) is a research and strategy consultancy focused on helping businesses understand the WholeHuman® Experience inside and outside the organization. Their approach integrates patterns thinking, insight, and design to maximize companies' value. They specialize in both qualitative and quantitative research around customers, brands, communications, products, and organizations. Headquartered in Emeryville, California, Greenberg was awarded Quirk's Market Research Supplier of the Year in 2019. Learn more at www.greenberginc.com
About Google: 
Google's mission is to organize the world's information and make it universally accessible and useful. Through products and platforms like Search, Maps, Gmail, Android, Google Play, Chrome, and YouTube, Google plays a meaningful role in the daily lives of billions of people and has become one of the most widely-known companies in the world. Google is a subsidiary of Alphabet Inc.