Benefits of WordPress - Business 2 Community
---
Benefits of WordPress - Business 2 Community
Posted: 04 Sep 2020 10:03 AM PDT
So, you're looking for a Content Management System (CMS) for your website? Well, you're in luck because there are so many options to choose from. You're probably thinking, how can I possibly choose which one to use when they're all telling me why their CMS is the best choice? Begin by asking yourself the following questions:
What's going to be the best option for my website?
Do I play the short game or do I look at the long term?
What about ease of use?
Will I be able to make changes myself or am I going to have to hire to get everything done?
Will I be able to create my website within my allocated budget and timeframe?
These are just some of the many questions that you'll likely have as you look at the wide variety of CMS's out there. Well, I'm here to tell you that you can stop your search today.
I'll help you decide here and now that WordPress is the way to go.
About WordPress
WordPress has been around for almost 20 years having been released in 2003 and according to hostingtribunal.com, powers 35% of the internet today and 60% of the websites that are built on a CMS. That's a huge percentage of websites! This includes the smallest of companies to some of the largest in the world. Companies like BBC America, Sony Music, The Walt Disney Company, The Rolling Stones, and Microsoft News all use WordPress. You know why? Because it's powerful and versatile enough for any organization to adopt.
How Does WordPress Compare to the Competition?
I'll be honest with you. If you want total control of your website, and want to be able to customize the majority of it, control more of the security of your site, and have a leg up on speed, then having your website hand-coded is the way to go. There are significant drawbacks to this route, though.
It can be FAR more expensive.
It can take a lot longer for your website to be created.
This process requires a high level of knowledge to hand-code a website.
If your business or passion isn't hand-coding websites, you likely won't be making a lot of changes on your site yourself. This means there will be more ongoing, long-term costs associated with your website because you'll need to hire someone that does have the knowledge to make changes for you.
On the other hand, if your primary focus is to get a website up quickly and for a cheap price, then something like Wix may be more up your alley. You basically need zero knowledge of how to build a website to use this system and can have a website up in very little time at a budget-friendly price. As with hand-coding, the drawbacks to Wix are also significant and include:
Limited customization and design capabilities
A lower level of flexibility on the type of website you can create
Limitations to E-commerce sites
Restrictions on the plugins and extensions that you can use to build out your site
Little room for SEO friendliness
What about Other "Middle of the Road CMS Systems"?
There are other CMS systems like Drupal, Joomla, and Magento just to name a few, but I would honestly steer away from those systems. Each of them are good in their own way, but I feel that the downsides of those systems are much greater than with WordPress. Either they require a higher level of technical knowledge (Drupal) or they don't have the functionality or flexibility that WordPress offers (Joomla and Magento).
Now for WordPress
That's where WordPress comes into play. They are the best "middle of the road" solution between a basic website builder like Wix and hand-coding a website from scratch. It really comes down to the type of site that you want — which can range from simple to complex. I've built simple websites in as few as 6 hours and have built complex websites that took months to complete. WordPress can assist in building a cheap site (which is tied directly with the complexity of the site) or an expensive site. The end product and cost is all up to you and your plans for your website.
With WordPress, the sky's the limit on what you can do with it. There are over 50,000 plugins available on the official WordPress directory. Each of these plugins offers the ability for your site to become something more than it already is. However, be careful about adding random plugins just because you think they would be good for your site. There can be conflicts between plugins and you can't trust every single person that builds a plugin. With some careful planning and a little bit of research, you can add functionality to your site with a few clicks of a button.
Another great thing about WordPress is that almost anyone can learn to use it. The CMS may seem complex at first glance, but once you get in there and start exploring, you'll get the hang of it quickly. Give me 30-60 minutes to walk you through your WordPress website, and I bet you'll be able to navigate like a pro. It's intuitive and easy to learn.
WordPress Is Very Customizable
Even though using WordPress isn't hand-coding a website from scratch, you do have the ability to change and edit code if desired. If you want to have a website that is more customized to your needs and not one that seems like a cookie-cutter version of another website, you have that ability. I don't really recommend doing a ton of this yourself unless you spend some time learning how to master the process, but there are companies that can help you customize your site to the look and feel that you want.
Don't Forget the Security Benefits!
Security strength can be a major factor to consider if you are skeptical about making the switch to WordPress. Hackers are constantly trolling vulnerable websites, and sites that are managed on WordPress are no exception. The good news? WordPress routinely evaluates potential threats within the CMS and even has featured automatic updates. WordPress recommends that you use this functionality to stay on top of updates, as older versions are much more susceptible to cyberattacks. As for the security issues that are unrelated to updating WordPress — we hate to break it to you, but most of these are caused by a bit of carelessness on the user's end. Things like weak passwords and a failure to update firewall rules on your home router can make your site the perfect target. Implement strong website security practices at your business and WordPress will surely be rewarding.
What About Cost?
As mentioned before, the cost is tightly associated with the complexity of the site. There are ways to get a website through WordPress for next to nothing or even free, but I personally would steer away from those routes. Because of the limitations and stipulations tied to a free website like this, I would more closely associate the free WordPress sites with Wix (but Wix is probably better in this case).
WordPress is easy enough to use that you could spend some time learning it yourself and put out a website that will get the job done. Doing it this way will lower your costs, but building a website will come with plenty of nuances. Of course, your cost will be time instead of money with this route, but tutorials and methods on how to build a WordPress website are available on the internet. So if you have the time and energy, you can definitely make use of this option.
Another alternative would be to use a company to help build your website. The cost will be higher, but you'll get a highly professional, customized website built the way you want it with the look and feel, plus the functionality you need.
In Summary
You should choose WordPress because you'll be getting an easy-to-use system. It requires little technical knowledge to use, offers a huge amount of functionality and flexibility for your website, and provides the ability to adapt to both a short term solution and a long term solution. Additionally, WordPress has a price point that is directly in line with the complexity of your project.
---
How One Company is Working to Solve Web Inaccessibility - The Advocate
Posted: 04 Sep 2020 11:30 AM PDT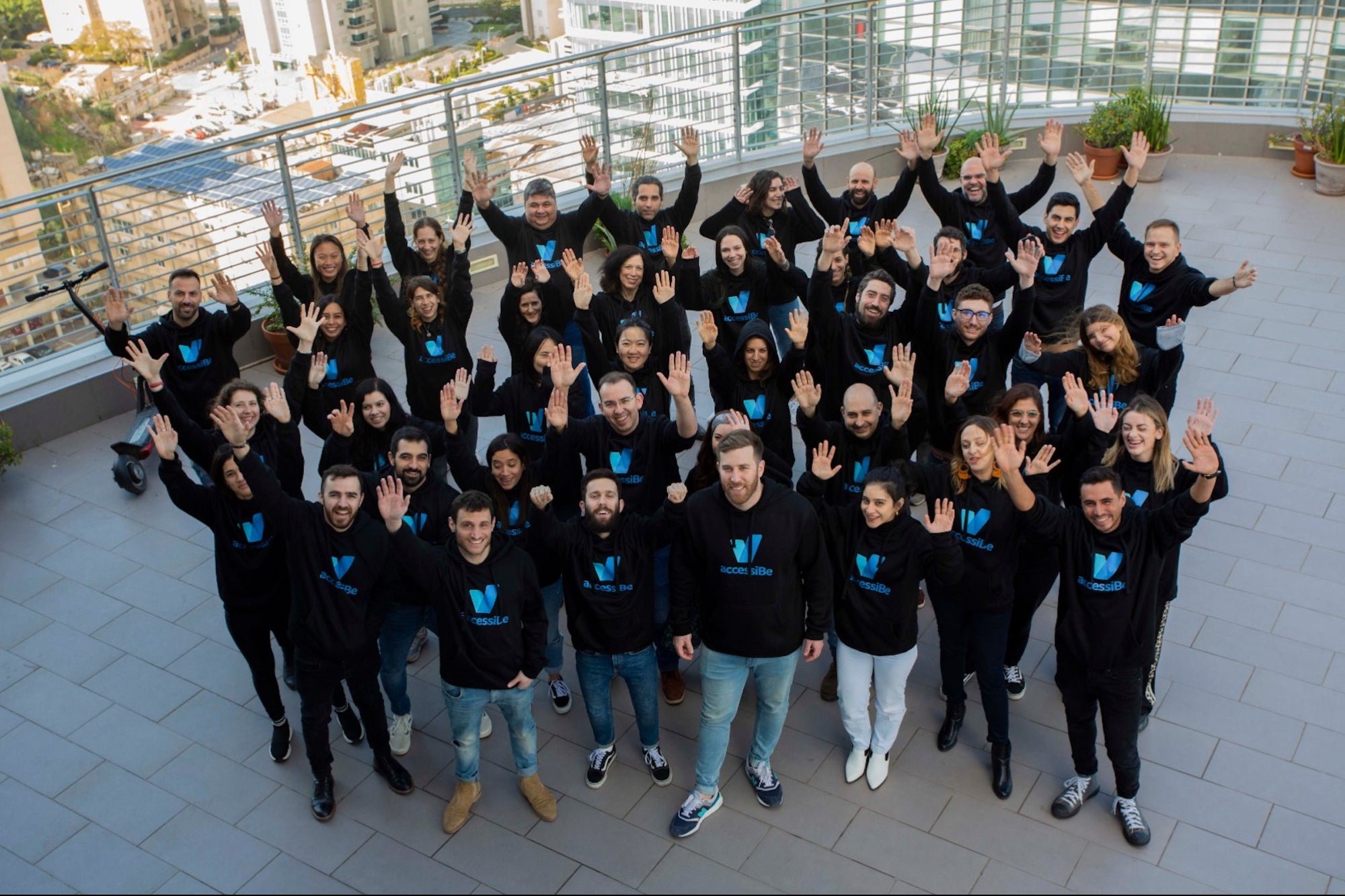 Shir Ekerling is on a mission to make every website digitally accessible for people with disabilities. His company accessiBe recently raised $12 million and hopes to solve Web inaccessibility by 2025.
"People aren't aware that people with disabilities are even able to use websites," Ekerling says. "When I started everything back in 2016, I was shocked that blind people can use the Internet. How can they use the Internet? They don't see the screen. How is it even possible? Or people that cannot use their hands, how can they operate a mouse or a keyboard? How is it even possible? The more I got into it, I was shocked that they can. We want to show as many businesses as possible that people with disabilities can do everything that non-disabled clients do."
Ekerling says accessiBe uses an AI-powered solution to help companies be more inclusive and ensure they are compliant with the Americans with Disabilities Act (ADA) of 1990 and Web Content Accessibility Guidelines (WCAG). He talked with Jessica Abo about his company's growth and what other businesses can do to be more inclusive.
Can you tell us a little bit about accessiBe and why you started this company?
Shir Ekerling: In 2016, Israel was one of the first countries in the world to start talking openly about a law regarding Web accessibility, specifically. Back then, I had a software agency, my two co-founders were with me in that, and our enterprise clients were the ones to drive us to explore solutions for that upcoming regulation, so we were able to solve accessibility for them, for their own applications that we created for them. We figured that this is going to be a big problem, not just for enterprises, but especially for small businesses.
Twenty percent of the population is considered to have a disability that hinders their effectiveness of using websites. And the problem is even bigger when we think about what society is missing. Not even just for equality. When twenty percent — 1.5 billion people — are excluded or lack the resources that we have, because— Specifically, if I can talk about myself, I learned everything online. I am an engineer, front plus back, and do API architecture. Everything that I've learned, I've learned online. If they don't have access to that, they're not able to advance society as the rest of us.
Related: How to Find Your "Yes" During Life's Challenging Moments
I'm working with a blind, young programmer, and he uses a screen reader, which is a software that is installed on the operating system of a blind use. It reads out or outputs by Braille what you've just typed. He writes entire programs like that. And the screen reader reads out the content that he types at 300 percent speed while listening to music. And you have so many people like this, so driven, so smart, but they lack the opportunity.
Can you describe to us the process that accessiBe goes through to make a website accessible?
Ekerling: What we have designed is something that you install with a single line of code. You take a single line of Javascript code from our website, in your profile on our site, and then install it in your template. Once you've done that, then accessiBe scans your website and understands your user behavior, how your website looks for people without visual impairments, for people who are not blind. accessiBe runs on a site to understand the functionality and the elements that comprise it.
It also understands user behavior. After that process, accessiBe will use the WCAG, a 1000-page huge guidebook that explains what accessible websites look and operate like, and how to make inaccessible websites accessible. accessiBe uses techniques from the WCAG to remediate a website into compliance.
What are some of the benefits of having an accessible website?
Ekerling: First of all, there's regulation. Specifically, in the United States, the ADA mandates accessible websites since the end of 2018. The Department of Justice affirmed that websites are considered places of public accommodations. They need to comply with the ADA.
Reason number two, opening your site to additional revenue streams. People with disabilities comprise twenty percent of the population. That's a huge buying force. Essentially you are able to sell more if you can cater to a bigger audience. So that's reason number two.
Reason number three, corporate responsibility. Be on the good side, that's reputation. And there are a lot of other reasons. For SEO, for example, for ranking higher in Google, for example.
I know that you're trying to service people with different abilities all around the world, but what does that cost a company? What are the monthly fees?
Ekerling: accessiBe's cost is less than $500 a year. It's something that every business can afford, for the first time, actually, ever.
Is there one piece of advice that you have that CEOs can be taking to heart starting today?
Ekerling: People need to educate themselves on how important it is to include twenty percent of the population in the modern era that is now excluded. That education and awareness is the number one thing that businesses should strive for. And what I also strive for, for my business and for raising awareness in general.
Related: How to Engage Time-Crunched Audiences
Why Are UX/UI Design Services Important for Your Business? - YourStory
Posted: 04 Sep 2020 07:35 PM PDT
Picture this scenario: you have a revolutionary idea that can make waves in the industry. You built the website, took care of the marketing, yet are not able to get customers. You run A/B tests, hire the best salespeople, and try your level best to spread the word, but the situation remains the same — you aren't getting any customers.
Why you ask yourself? It's because of the user experience, 87% of managers consider user experience a top priority for a business. It is no longer a good-to-have-thing. It is a necessity.
While the internet is flooded with "get your website build in 15 minutes", website builders, they don't perform remotely to what they advertise, let alone doing justice to UX/UI design.
A robust user experience design involves wearing your potential customer's shoes and gauging what they want, think, and feel. It requires specialists that know the needs of your potential customers and builds your website accordingly.
In this article, I will highlight 7 benefits of having UX/UI design services for your business.
1.    It Takes Users to the Bottom of the Funnel
An effective UX guides the users throughout their journey and convinces them to make a purchase. , there are about 30 points on your website that cause anger, frustration, and confusion to your users, eventually leading them to abandon you. Therefore, fixing these issues can lead to increased sales and repeat customers.
.
2.    Enhanced Accessibility and Readability
Not every user is of the same age, browses in the same pattern, perceives the same things, has the same internet connection or the same level of IT proficiency. And this is precisely where a UX specialist comes into the picture. They design responsive websites that work for all types of users and devices, thereby enhancing the visibility, consistency, and user-friendliness of the site.
3.    Reduces Development Cost
When you're building a product, you'll go through multiple stages of development. One of them is UX. It involves not only design but also research. When done properly, UX helps you carve a roadmap to build, deploy, and market your product. Moreover, it also helps in vetting obstacles as it is cheaper to know the problems while building the product than to fix it after release.
If you consider UX research and the buyer persona's pain points, you'll not have to spend tons of money on referrals, sales, and marketing. As long as they are satisfied with your product, they'll happily refer it to their friends and family.
4.    Optimizes Website's Performance
Do you know the if the page takes 1s-3s to load? This also means you'll lose a good number of potential customers. A fast loading high performing website will rank better in the search engines. Even G. UX specialist aid to your website's speed, reduces bounce rates and makes the overall development process a cakewalk for everyone.
5.    Boosts ROI
The most important benefit of a good UX is the increased return on investment. According to Forbes, you'll get $100 for every $1 spent in the US.
Let's take a real-life example of a company which used UX design to boost their ROI.
Walmart is the god of every retail store under the sun. In 2018, they underwent a significant facelift that led to the sales grew from 0 to 43%.
What did they do, you may ask?
They completely changed how shopping at retail stores feels by introducing simple navigation on their website. Moreover, they incorporated a mobile look of their desktop version by incorporating a hamburger menu in the header and included personalization that led them to offer products popular in a particular area.
6.    Gain Business Insights
Since UX specialist's primary agenda is to see the world from your user's mind, gaining insights into how they use your site is of utmost importance. However, this is tricky. Until you don't spend a significant amount of time running surveys, you'll not be able to get honest feedback.
By wearing your customer's shoes, A UX/UI designer gathers insightful data and converts it into specific, measurable goals that boost customer retention and help you stay on track.
7.    Skyrocket SEO
A well-designed website attributes to the search rankings. As I stated earlier, Google favors fast loading websites. This is because it takes (the average time a user spends on reading a page) web navigation behavior, buyer journey completion, and other important metrics into account. This means the more user-friendly your website is, the more relevant it will be for Google. Hence, having a robust UX design will help you get better search rankings.
Are You Investing in UX/UI for Your Business?
Whether you're running a startup or a million-dollar business, investing in UX design is your best bet to grow. It improves search rankings, boosts ROI, retains customers, and outrun your competitors.
Want to make your startup journey smooth? YS Education brings a comprehensive Funding Course, where you also get a chance to pitch your business plan to top investors. Click here to know more.
Global Internet Outages Made Unemployment Compensation Websites Inaccessible For Hours, Intermittent Issues Still Expected After Systems Restored - CBS Pittsburgh
Posted: 30 Aug 2020 09:30 AM PDT
By: KDKA-TV News Staff
HARRISBURG (KDKA) — If you were having issues accessing Pennsylvania's unemployment compensation websites Sunday morning, you were not alone.
The Pennsylvania Department of Labor and Industry reported that their websites were not operational at 8:45 a.m. Sunday, meaning that Pennsylvanians could not file for benefits or biweekly claims or take any action regarding unemployment claims. This affected Unemployment Compensation (UC), Pandemic Unemployment Assistance (PUA) and Pandemic Emergency Unemployment Compensation (PEUC).
At this time claimants are unable to file for benefits/biweekly claims, or take any claim management actions online.

Systems/programs Impacted:
❌ Unemployment Compensation (UC)
❌ Pandemic Unemployment Assistance (PUA)
❌ Pandemic Emergency Unemployment Compensation (PEUC) pic.twitter.com/SHolY6e1lJ

— PA Department of Labor & Industry (@PALaborIndustry) August 30, 2020
As of 12:10 p.m. Sunday, these systems are now operational, but users may still experience some issues in navigating the websites quickly. A global internet outage has been impacting speed and connectivity for many users and is expected to "take a while to resolve fully," according to the Pennsylvania Department of Labor and Industry.
Our systems have been restored. You may experience intermittent slowness/connectivity issues. There is a large internet outage reportedly affecting multiple internet service providers globally. Due to the global nature of this Internet issue, it will take a while to resolve fully pic.twitter.com/RlpgMd3GCq

— PA Department of Labor & Industry (@PALaborIndustry) August 30, 2020
Stay with KDKA as we follow this developing story.
A look back: this week from The Argonaut's past - Argonaut
Posted: 04 Sep 2020 12:04 PM PDT
Looking back to see what was going on in past years is a great way to gain insight into what the world used to be like.  The University of Idaho Library has a   website   which  includes PDFs of printed issues of The Argonaut. Anyone can look through these at any time.            
Here are some hand-picked articles from various points in The Argonaut's history. Click  here   to see the other articles in this series.          
Sept. 1, 1974  
In 1974, 37 women (22% of the first-year class) were enrolled in the law school at UI. Despite the increase in female students at the college, there was a decrease in the total number of students. It was predicted that women were going to make up 25% of the total number of students within the law school.  
Sept. 3, 1975  
The ASUI senate was set to consider a resolution prohibiting alcohol on campus. The senate also met on other various appointments and budget matters.  
Sept. 2, 1977  
Women were given the option to obtain a free copy of a "Women's Survival Guide." This guide outlined the different resources that women can use either on campus or in the Moscow community. This included health care, legal counseling, employment, childcare and other services.  
Sept. 5, 1978  
A hearing regarding a proposed $29 per semester fee increase was held. The hearing was directed by the State Board of Education to ensure compliance with the Administrative Procedures Act. There was also opportunity for students to ask questions during the hearing.  
ICYMI: Dedicating a space to gender equality
Sept. 4, 1990  
UI senior engineering students earned the highest pass rate in the nation on the Engineering-in-Training class with a passing rate of 98.55%. This turned out to be 68 out of the 69 engineering students. This included agricultural, electrical, chemical, civil, computer, geological, mechanical, metallurgical and mining engineering.  
Sept. 4, 1996  
UI's Help Desk offered students the opportunity to make a website free of charge. Students were given the instructions and account needed to set up their website. This article explained the benefits of having a webpage for students.  
Sept. 5, 2008  
Politoons have been in The Argonaut for countless years. These cartoons by Paul Tong might give you a little laugh.  
Nicole Hindberg can be reached at arg-life@uidaho.edu or on Twitter @HindbergNicole.