No Evidence That Doctor Group in Viral Video Got Near COVID 'Front Lines' - MedPage Today
---
No Evidence That Doctor Group in Viral Video Got Near COVID 'Front Lines' - MedPage Today
Posted: 31 Jul 2020 06:30 AM PDT
The latest viral video promoting COVID-19 misinformation features a newly formed group called America's Frontline Doctors. About 10 physicians, dressed in white coats with an embroidered America's Frontline Doctors logo, spoke for 45 minutes in front of the Supreme Court on Monday on a range of COVID-19 talking points, from hydroxychloroquine (HCQ) being curative to the mental health effects of lockdown outweighing the toll of the virus itself.
But none of the most vocal members have practices that would place them on the actual front lines of the COVID-19 pandemic. Some don't currently practice at all.
Two of those appearing at the Monday event are ophthalmologists, one of whom is no longer licensed.
The group's website, which according to internet records was created on July 16, was de-activated on Tuesday (though past versions can be seen on web archives). Major social media platforms have sought to remove the video from their pages.
Late Tuesday, the group was delivering a second press conference as part of a two-day "summit."
U.S. Rep. Ralph Norman (R-S.C.) opened the first briefing by calling for schools to reopen. Austin Livingston, a spokesperson for Norman, said the congressman was invited to speak by the Tea Party Patriots -- which organized the event on the Supreme Court steps -- in order to "encourage state officials to open schools."
The Associated Press has previously reported that the Tea Party Patriots are a part of the Save Our Country Coalition, an alliance of conservative groups formed earlier this year to end regional lockdowns. That report also said the Trump campaign tried to recruit doctors to publicly support the president in his push to reopen economies.
Jenny Beth Martin, co-founder and national coordinator of the Tea Party Patriots, spoke as part of the America's Frontline Doctors press briefing. It is not clear what relationship, if any, exists between the two groups beyond the Washington event.
So who are some of these doctors involved in this group, and what involvement have they had in the pandemic?
Simone Gold, MD, JD
In her Twitter profile, Gold describes herself as a "doctor, lawyer, writer, mom," and links to her website, thegoldopinion.com, which promotes libertarian political viewpoints.
Gold earned a medical degree in 1989 from what is now the Rosalind Franklin University of Medicine and Science in Chicago. Her website bio identifies her as a board-certified emergency physician in the Los Angeles area.
Her California medical license includes her unverified claim that she is involved in patient care 30-39 hours per week and indicates a practice location in Hesperia, a bedroom community of about 100,000 at the edge of the Mojave Desert. Efforts to determine where specifically she may practice were unsuccessful.
She did not respond to a message seeking clarification and comment.
Gold has been a frequent contributor to conservative media, including Fox News, where she advocates for HCQ as a treatment for COVID-19 and fast economic reopening.
Stella Immanuel, MD
Immanuel is a pediatrician and minister in Houston, according to reports, with a clinic in a strip mall. During Monday's briefing, she claimed she has treated 350 COVID-19 patients with HCQ and none have died.
She said she is working on publishing her own data, then added that her data would not matter because right now people are dying when not treated with the drug.
"Everybody get on hydroxychloroquine!" she said, calling the large randomized trials that debunked the drug "fake science." She also declared that people did not need to wear masks.
Immanuel could not be reached for comment Tuesday. Her ministry's website was not operational Tuesday afternoon and a GoFundMe page that she called her "legal team" has been removed from the site. A cached version of the ministry site still stands.
Earlier during the pandemic, Immanuel made news for challenging Anthony Fauci, MD, and CNN correspondents to share urine samples to prove they were not secretly taking HCQ.
James Todaro, MD
Todaro, an ophthalmologist based in Michigan who is no longer practicing, graduated from Columbia University College of Physicians and Surgeons in 2014. His medical license, which was classified as "educational limited" in Michigan, expired in 2019.
According to his LinkedIn profile, Todaro has not practiced medicine since 2018. He co-founded an investment fund called Blockchain Capital.
Todaro authored a blog post in May that was among the first to expose flaws in the infamous Lancet study concluding that HCQ was associated with higher death rates in COVID-19 patients. Todaro's exposé, written on his website Medicine Uncensored, ultimately contributed to the study's retraction.
Previously, Todaro wrote a "white paper" in mid-March on chloroquine as prophylaxis and treatment for COVID-19, based on published information and linked in a Twitter post. Twitter has since marked it as "potentially spammy or unsafe."
Todaro did not respond to multiple requests for comment from MedPage Today.
Bob Hamilton, MD
Hamilton, a pediatrician and schools liaison with America's Frontline Doctors, has been practicing in Santa Monica, California -- home to his private practice, Pacific Ocean Pediatrics -- for more than 30 years. He has hospital privileges at Providence-St. John's Health Center and UCLA-Santa Monica Medical Center.
His practice is involved with Lighthouse Medical Missions, which organizes faith-based medical service trips in developing countries. Hamilton also founded a company that sells bath and body products for babies, and authored a 2018 resource guide called 7 Secrets of the Newborn.
The pediatrician became an internet sensation when he created "The Hamilton Hold," a four-step technique to quiet crying babies instantly. His technique attracted global media attention, and has been viewed more than 44 million times on YouTube.
Hamilton has advocated for getting children back in schools this fall. "Our kids are not really the ones who are driving the infection, it is the older individuals," Hamilton said at the Monday press conference. "We need to not act out of fear, we need to act out of science."
He did not respond to requests for comment from MedPage Today.
Dan Erickson, DO
Erickson is the co-owner of Accelerated Urgent Care in Bakersfield, California. He is a former emergency physician, according to reports, who was featured on national television in late April after he claimed data his center had collected showed that COVID was more widespread and less harmful than reported in medical journals.
The American College of Emergency Physicians and American Academy of Emergency Medicine issued a joint statement condemning Erickson's claims, calling them "reckless and untested musings" that are "inconsistent with current science and epidemiology regarding COVID-19."
Erickson could not be reached for comment Tuesday afternoon. One physician directory lists him as affiliated with Adventist Health Bakersfield, but the system told MedPage Today he is not.
Richard Urso, MD
Urso is an ophthalmologist at Houston Eye Associates in Bellaire, Texas, who has been touting HCQ for COVID-19. He told Fox News host Laura Ingraham earlier this month that he has been working with the drug for 30 years and has never had a patient with a heart issue.
He also said during that interview that HCQ was "safer than Tylenol, aspirin, Motrin."
Urso has one ding on his Texas medical license: In 2003, he paid a $1,500 fine to resolve allegations that he didn't provide a narrative of medical records to an attorney for a patient's personal injury lawsuit.
Joseph Ladapo, MD, PhD
Ladapo is a physician and health policy researcher at UCLA's David Geffen School of Medicine, according to his UCLA profile. His primary research interests include diagnostic technology cost effectiveness and decreasing cardiovascular disease population burden. He is also an adjunct professor of population health at New York University-Langone, a spokesperson confirmed, and sees patients at Langone Medical Center.
He has cared for COVID patients at UCLA, he wrote in a Wall Street Journal editorial in early April, though that could not yet be confirmed (A UCLA Medicine spokesperson declined to answer questions Friday and said Ladapo declined comment). On the Supreme Court steps, he said nothing about treating COVID-19 patients himself.
Ladapo has publicly called for public health and political leaders to focus on protecting hospital capacity, at the expense of making decisions based on "less meaningful metrics" such as case counts and deaths, as he wrote in a July 1 Journal editorial, which omitted mention of personal experience in COVID patient care.
He has supported keeping the economy open: "If political leaders and health experts want to restore their credibility and the public's confidence, they need to begin by acknowledging that politics rather than science has influenced important public-health decisions and by making accommodations for dissenting perspectives," he wrote in the later Journal editorial. "Let [citizens] enter bars, enjoy the beach, exercise at the gym, and learn in school if they choose."
In his remarks Monday, Ladapo defended the use of HCQ for COVID patients, though he did not say he personally had given it to patients. Rather, he summarized the published literature and anecdotal experience of other physicians with the drug.
While randomized control trials have not shown significant health benefits, he said observational studies have shown the drug can be effective. So he cautioned against limiting physician use of the drug: "That can't possibly be the right answer," he said.
"COVID-19 is not a moral issue," he added. "COVID-19 is a challenging, complex issue that we benefit from having multiple perspectives on."
Ladapo earned his medical degree at Harvard, according to his UCLA and NYU profiles, and completed his residency in internal medicine at Beth Israel Deaconess Medical Center in Boston.
Cheryl Clark contributed reporting for this story.
Last Updated July 31, 2020
Why is SEO Important for Every Business? - YourStory
Posted: 31 Jul 2020 07:48 PM PDT
Why is SEO Required for Businesses?
---
An Overview
---
Search Engine Optimisation (SEO) is a systematic process of optimising your website to become more search engine-friendly and relevant to several keywords that are related to your target market.
According to a HubSpot study that was featured on Search Engine Journal, more than 75% of internet users never scroll past the first page of search engine results pages (SERPs). Simply put, if you aren't on the front page, then it's as good as saying your website doesn't exist.
Today it's not about Traffic, it's about get the targeted and relevant traffic
SEO is the backbone of every business and serves to help them gain online visibility which, in turn, attracts more customers. Businesses who implement good SEO practices will gain benefits like increased traffic and conversions, credibility, brand awareness and additional data that will assist in the understanding of customer behaviour, to name a few.
---
7 Reasons Why SEO Important for Every Business
---
Search engines serve millions of users everyday looking for answers to their questions and solutions to their problems. If you have a website, blog or online store, SEO can help you get targeted free traffic from search engines.
Here, I will share 7 reasons why SEO is important for your business:
1) SEO builds trust with your audience
In an era of internet scams, fake offers and online criminals, trust is a hard concept to grasp for some people. While it's certainly hard to build, it isn't impossible. Once you've gained a user's trust, you can bet that they won't have any second thoughts in the future when engaging with your website.
Now you might start asking yourself: What are some methods you can do to ensure that your website is trustworthy to all your potential visitors?
One of the easiest signs to spot that signify a safe and secure website is its "https://" prefix. In regards to internet surfing, an HTTPS is the primary protocol that bridges data between your website and a user's web browser.
"An SSL, on the other hand, is the protocol used by HTTPS to encrypt information, acting as a search engine's way of telling potential page visitors that their personal information, along with yours, will remain protected."
In addition to website security, another way to gain a user's trust is to provide them with good UX on your website during the duration of their stay. UX is important for website, also known as user experience, determines a person's reception in regards to using a certain service, product or system or in this case, your website.
A good way to provide this is to ensure that your website is easy to access, navigate through, has proper header tags and is responsive to mobile devices. Since most search engines have the tendency to place websites that offer good UX higher up on the search results, this is certainly a good way to quickly start gaining visibility on the front page. More on user experience later.
Authority, in this case, also works hand-in-hand with trust. Optimising your website in accordance with your target audience will not only increase your reach, it'll also build authority for your brand and lead to visibility, popularity and loyalty. Doing so also helps lower your website's bounce rate, thereby improving your rankings.
Blogging is important for your website, helps you to increase your website's credibility and traffic. Blogs can help structure relevant content and maintain your marketing strategy, as well as promote your products and services. As a bonus, it also gives you an opportunity to implement interlinks to your posts, helping keep users glued on to your website for longer by capturing their interests with related topics.
If you are new in the blogging world. This might help you
2) SEO is measurable
Google provides various tools like Google Analytics and Google Search Console, to name a few, in order to measure the results and status of the methods you've been implementing. Through Google Analytics, you can obtain & measure error-free data.
Having accurate data gives you an idea of where you are now & where you want to be in the future.
3) SEO is cost-effective
As compared to other paid marketing tactics, SEO is still one of the best options for any business. It's relatively cheaper too, compared to the others. SEO works towards giving your website stable traffic in the least amount of expenses as possible.
Business owners can maximize a guaranteed return on investment (ROI) that will convince you to continue investing for more leads and earnings.
4) SEO offers long-lived results for your business
SEO is a long-term process that brings you long-term advantages for your business. Many times have business owners given up and claimed that SEO doesn't work after merely a month or two. While it's true that SEO practices take longer to produce noticeable changes, they make up for it with effective results that rarely ever fail. Keep in mind that it'll usually take 6-10 months after its implementation before profits start to show.
Another thing to note is that like most endeavours, SEO needs a good plan and a dedicated team in order to achieve success. Only through patience and an effective plan will you successfully prove to your target market that you are the right business that can cater to their wants and needs.
Within the first year of implementation, good SEO may lead to a thriving business and the leveraging of new opportunities for your brands too.
5) Get more traffic from local search
Since mobile and voice search is increasing day by day, local SEO practices have started to lead the SEO trends, making it a must-have for every online business' success. The Google My Business page is a great way to implement your local search strategy.
It would be a huge benefit for your website if users know more about your business' basic information like addresses, websites, contact details and so on. To achieve your goal, you need the best SEO services provider like Verz Design.
6) Good SEO gives you better User Experience
In this competitive era, everybody wants to be on the top in order to get more fruitful results that can be achieved by better organic ranking & maximum visibility on SERPs. All this, as mentioned earlier in this article, will mostly depend on your user's experience when browsing through your website.
Search engines like Google know how to evaluate a user's experience, making it a significant element to any website's success. If search engines notice that users are going through a bad experience whenever they navigate through your pages, they'll start putting less visibility on you in order to make way for more user-friendly sources.
There are plenty of ways to improve your website's user experience. Even simple methods like providing engaging content, secure sites and a user-friendly interface will do wonders for your ranking. All these will ultimately increase website conversion rate.
7) SEO keeps your website Up-to-date
Search engines often search for those websites that are frequently updated with fresh and high-quality content. It gives a positive sign for search engines and also helps increase search engine ranks.
This is the reason many international companies regularly publish blogs or articles on their website. The more you post about the latest trends and changes, the more your website appears updated, leading to a higher ranking on SERPs.
Conclusion
With better rankings on search engines, you will increase the visibility of your brand and ultimately raise sales conversion. Since most SEO practices require an innate understanding of its processes, hiring an SEO expert will reduce all the burden thanks to them possessing the experience and know-how to promote your website.
Want to make your startup journey smooth? YS Education brings a comprehensive Funding Course, where you also get a chance to pitch your business plan to top investors. Click here to know more.
Thousands in Connecticut Affected As Unemployment Benefit Expires - NBC Connecticut
Posted: 31 Jul 2020 06:59 PM PDT
The short-term $600 weekly unemployment benefit that has helped keep American families and the economy afloat during the COVID-19 pandemic expired on Friday.
Lawmakers failed to reach a deal extending the Federal Pandemic Unemployment Compensation, or FPUC.
According to the state Department of Labor, more than 188,000 people are currently unemployed in Connecticut. Thousands will be impacted by the loss of the extra $600 a week.
"Uncertainty," said Jon Bayer, who has been out of work since March.
Bayer works at Foxwoods Casino, but he has not been brought back to work yet. He is not sure if or when he will be brought back to work.
"Unfortunately it is not like I can just go to another casino because none of them are hiring. They are all going through the same thing nationwide so there's hundreds and thousands of us across the country that are out of work and there is no relief in sight," Bayer said.
Bayer's mother, Rommy Boissevain, died from COVID-19 in May. He said this time has been especially difficult on him and his family. The extra $600 has been helpful.
"Losing her has been devastating for me and the family and it kind of just leaves me more up in the air with the future not having my mom or a job," said Bayer. "Without it, it is going to be very difficult."
Christine Mathes is in a similar situation. She has been on furlough since March. She works in the skincare industry, selling products for facials, which are not allowed in the state right now. Mathes said that the extra $600 per week has been a lifesaver.
"I won't be able to make ends meet. There is no way," said Mathes. "I always keep saying that I would love to go back to my former life. I really miss it so much."
Friday, U.S. Senators Richard Blumenthal and Chris Murphy, both of whom are Democrats, held a press conference calling for the U.S. Senate to immediately pass an extension for enhanced unemployment insurance during the pandemic.
The highest unemployment rate across the state is in the City of Norwich at 19%. Rob Dempsky, who lives in Norwich, has been out of work since March. Before the pandemic, he was working as a poker dealer at Mohegan Sun. While he has received the extra benefits, he does not believe that the federal government should extend the benefit.
"It is money that we don't have that is being spent and we just, we can't sustain that," said Dempsky.
The Connecticut Department of Labor website says people who have been receiving the $600 benefit should continue to file their weekly certification to avoid a stop in base state or federal benefits. If a new federal benefit law is passed, the new amount will be automatically added to the base benefit when the state Department of Labor reprograms the system.
If the federal law includes retroactive payments, they will be provided in a separate payment, according to the state Department of Labor.
Spokane father caught in limbo for three months awaiting unemployment benefits - KREM.com
Posted: 31 Jul 2020 06:59 PM PDT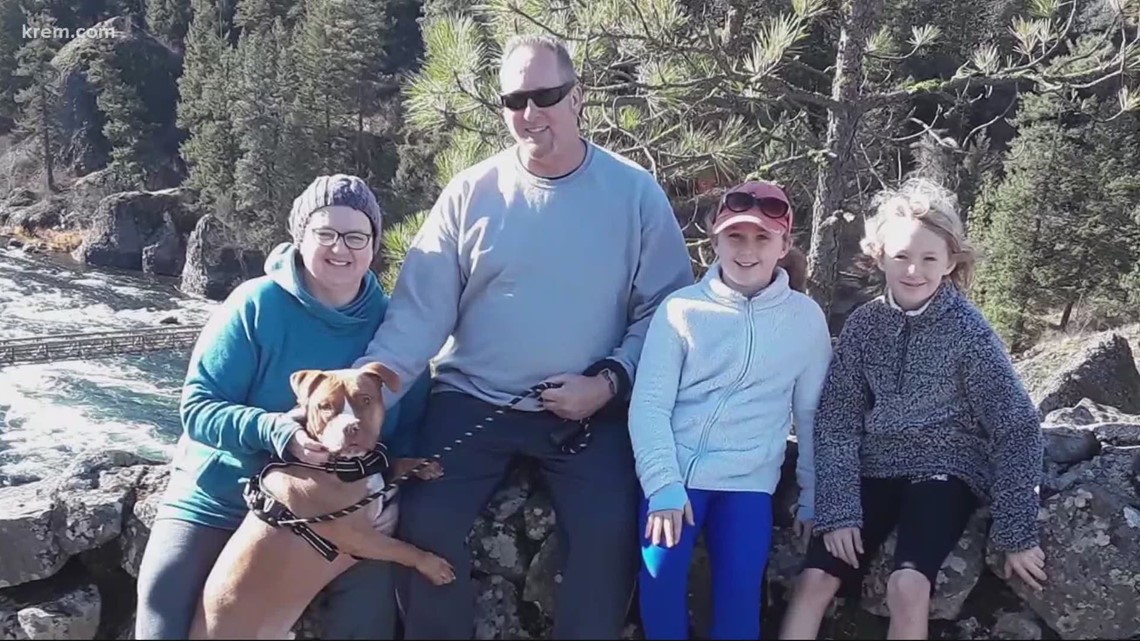 Like thousands of others, Jeff Miller quickly applied for unemployment benefits with the state at the time. Months later, however, he's still awaiting benefits.
SPOKANE, Wash. — A Spokane father who's been awaiting a decision from the state regarding his unemployment claim for three months said on Friday he still hasn't heard back if he'll receive benefits or back-pay. 
The man's continued wait comes after Washington Governor Jay Inslee announced this week that the state would clear its backlog of jobless claims by Friday.
Jeff Miller, who lives in North Spokane, has worked as a graphic and web designer for IBM for the last five years. Miller had worked remotely for the company, completing his work out of his home.
Prior to the COVID-19 pandemic, Miller said his contract with the company was shifting and he temporarily collected unemployment from the state.
For a brief period of time this spring, Miller continued his IBM work through a consulting firm that contracts on behalf of IBM. The work and pay was good, Miller said, until he coronavirus pandemic picked up steam in the United States.
"As of May 1, they called and said, 'Your contract is ending as of immediately. We're letting a lot of people go at this point,'" said Miller of a call he received from a consulting company that had contracted him to work for IBM.
RELATED: Spokane County sees highest single-day increase of coronavirus cases with 146
Like thousands of others in the same boat, Miller quickly applied for unemployment benefits with the state at the time.
Months later, however, he's still awaiting benefits.
"As it turned out, nothing came. So I looked into it and every week it said 'disqualified,'" said Miller.
Miller said that since mid-May, his claim has been in adjudication, meaning that the state is reviewing it due to discrepancies.
Miller adds that when he attempted to contact the state's Employment Security Department via phone or email, he never received a response. "You make the phone call, and they just tell you 'Sorry, we have such a high volume of calls that we can't take your call. Goodbye.'"
While unemployment has allowed Miller to spend more time with his children, he says the anxiousness associated with not having a steady source of income is unnerving.
"You're kind of just left in limbo for three months. And of course, nobody is really prepared to just suddenly not have an income for three months," he said.
RELATED: Spokane makes changes to Lime scooters and bike in response to coronavirus pandemic
This week, Inslee had announced that the Employment Security Department was intending to clear the state's backlog of adjudicated claims by Friday. As of Tuesday, the state's website listed 10,975 people in adjudication who had not been paid since early March.
As of Friday afternoon, however, Miller said he was still in the dark about his claim.
When contacted on Friday, ESD's media relations department said that the agency wasn't able to discuss specific people or claims.
"Financially, it's just really frustrating because, again, you just don't know where your next paycheck is coming from. You're watching your savings dwindle," said Miller, adding that he hopes to receive back-pay when the discrepancy is cleared up.
"Hopefully I'm on that list," he said.