Florida unemployment system set up to discourage benefit-seekers: governor - Business Insider - Business Insider
---
Florida unemployment system set up to discourage benefit-seekers: governor - Business Insider - Business Insider
Posted: 05 Aug 2020 09:57 AM PDT
Florida Gov. Ron DeSantis said the state's unemployment system was structured to keep benefit payouts to a minimum and discourage people from seeking them.
"I think the goal was for whoever designed, it was, 'Let's put as many kind of pointless roadblocks along the way, so people just say, oh, the hell with it, I'm not going to do that,'" he said in a CBS4 Miami interview.
Many states after the Great Recession moved to tighten jobless benefits and keep payouts to a minimum, and the unemployment system in Florida melted down early on in the pandemic.
Visit Business Insider's homepage for more stories.
Florida Gov. Ron DeSantis said the state's unemployment system was designed to pay the least amount of claims and frustrate jobless people seeking benefits.
In an interview with CBS4 Miami which aired Tuesday, the Florida Republican characterized that approach as the system's "animating philosophy."
"I mean having studied how it was internally constructed, I think the goal was for whoever designed, it was, 'Let's put as many kind of pointless roadblocks along the way, so people just say, oh, the hell with it, I'm not going to do that,'" he said.
Asked whether it was the intention of his predecessor Rick Scott — now a US senator — to structure unemployment benefits that way, DeSantis said the system was designed to cut benefit payments to a minimum.
"I'm not sure if it was his, but I think definitely in terms of how it was internally constructed," he said. "It was definitely done in a way to lead to the least number of claims being paid out."
A spokesperson for Sen. Rick Scott rejected DeSantis's claims in a statement to Business Insider.
"As we've said many times, this is obviously false. Real leaders work to solve problems and get the job done. That's what Senator Scott is focused on," said Chris Hartline, Scott's communications director.
The comments from the Florida governor reflect a reality for many unemployment systems across the country. After the Great Recession, many states moved to tighten access to benefits and reduce the amount of money paid out, The New York Times reported. By 2019, only 11% of unemployed people in Florida were collecting benefits, federal data shows.
Read more: Lawmakers are $2 trillion apart on a coronavirus stimulus that could bring a fresh round of checks and restart boosted unemployment benefits. Here are the top obstacles to a deal.
The unemployment system in Florida, like almost every other in the US, confronted an avalanche of jobless claims at the onset of the pandemic. States scrambled to add a $600 federal supplement and also expand eligibility to gig workers and independent contractors who usually don't qualify for benefits.
The state's website for jobless claims repeatedly crashed early on. In April, images of hundreds of people lining up to file paper forms in southern Florida garnered national attention.
DeSantis sought to deflect blame for the meltdown in the CBS Miami interview, saying a 2019 state audit of the unemployment system never reached his desk. That report from auditors warned DeSantis the unemployment website contained serious glitches and errors hindering its effectiveness, The Tampa Bay Times reported.
Around 2.2 million Floridians are now collecting unemployment benefits, according to the state's Department of Economic Opportunity.
Read more: 100 deals and $1 million in profit a year: Here's how Mike Simmons made a simple change to his real-estate investing strategy that took him from small-time house flipper to full-fledged mogul
The $600 jobless benefit expired and stimulus talks are dragging—here's what to do if you can't pay your credit card bills - CNBC
Posted: 05 Aug 2020 01:41 PM PDT
As Congress and the White House continue to negotiate the details of a second stimulus package, millions of Americans who relied on the now-expired $600-per-week enhanced unemployment benefits are facing tough decisions about how to prioritize their bills. The extra unemployment money helped many avoid defaulting on housing payments, utilities, credit cards and more. 
When you're worried about how to pay your bills, many financial experts recommend taking a hard look at your budget and being clear on what expenses are most crucial. The National Consumer Law Center categorizes credit card debt as one of the lowest priority bills, falling behind rent, utilities and auto payments. First and foremost, you need to focus on meeting your essential needs like having a place to live, food to eat and some form of transportation. 
If you can't pay your credit card balance, there's help available. Many credit card issuers are offering assistance programs that include benefits like temporarily pausing payments and/or interest through deferment or forbearance, lowering interest rates, forgiving minimum payments and more. Call your card issuer or visit their website to learn more about what help is available.
"It's a little bit different than what it would be if coronavirus wasn't going on," Brenton D. Harrison, a financial advisor with Henderson Financial Group tells CNBC Select. Qualifying for a relief program might not be as hard now as it was in the past. But to get the best results, Harrison recommends having a letter from your employer on hand, or a copy of the notice that your extra unemployment benefits are ending.  
You should have this ready to go before you even call your card issuer.
"As long as you have the documentation and fit the parameters of your card issuer's program, you are going to be approved," says Harrison. However, you may need to request to speak to a supervisor, or someone at a higher level, who can sign off on such an accommodation. 
But remember: Not every credit card relief program is the same. "One card company might say they are going to freeze interest, while another might lower your minimum payment. Credit card companies are not required to give you the same kind of relief," says Harrison.
After you've been approved for a credit card relief program through your issuer, or a continuation of an existing forbearance or deferment program, Harrison encourages people to stay vigilant.
"Ask the credit card company to send a letter verifying that it is going to offer you relief," he advises. "Another department may report a payment as late if wires get crossed."
You want to avoid getting dinged for a missed payment because of a miscommunication or administrative error. Ask the customer service representative to put a note in your file and email you written confirmation with the details of your relief program.
Then, monitor your credit report to make sure you are not penalized. "Turn on notifications for changes in your credit file," Harrison says. You can use a free service, such as CreditWise® from Capital One or Experian free credit monitoring. Paid services, like IdentityForce® UltraSecure and UltraSecure+Credit come with extra features like social media monitoring and score tracking so you can compare your credit score over time.
Learn more: Check out our full list of paid and free credit monitoring services. 
To learn more about IdentityForce®, visit their website or call 855-979-1118.
Editorial Note: Opinions, analyses, reviews or recommendations expressed in this article are those of the CNBC Select editorial staff's alone, and have not been reviewed, approved or otherwise endorsed by any third party.
What is SEO Copywriting (and Why it's Important in Ranking Well on Search Engines)? - Business 2 Community
Posted: 05 Aug 2020 07:04 AM PDT
The business landscape is not what it used to be 10 years ago. A decade ago, most businesses generated revenue from foot traffic into their establishments. The ones that got on the world wide web earlier didn't have much competition as not many businesses had seen the value of having an online presence.
Today, the landscape is different. Every business has to have a significant online presence to survive. And that's where SEO copywriting comes in.
What is SEO?
Before we hone in on the definition and importance of SEO copywriting, let's quickly address the elephant in the room – SEO.
So what is SEO?
Search engine optimization, or SEO, is the discipline and practice of increasing the quantity and quality of traffic that comes to your website. To do this, you need to master the 3 aspects of SEO – on-page SEO, off-page SEO, as well as technical SEO.
On-page SEO. On-page SEO deals with optimizing your website content to increase its chances of being discovered by both users and search engines. This is what SEO copywriting is all about.
Off-page SEO. Off-page SEO refers to activities done away from your website, yet having an impact on your rankings. This includes examples like link building, social shares, and others.
Technical SEO. This is the part of SEO that deals with your website's technical aspects. Examples include crawlability and crawl budget, indexation, and more.
Both types of search engine optimization are important if you're to rank well. However, when all things are equal on the technical side, it will take your SEO copywriting strategy and skills to give you the upper hand.
SEO Copywriting – What is It?
SEO copywriting is the art and science of creating online content that both search engines and people love. Such content ranks well on search engine results pages (SERPs).
Your website visitors will also find your content both informative and engaging, increasing the chances of your content achieving its goals.
3 Undeniable Reasons Why SEO Copywriting is Important to Your SEO
Why should your business invest in SEO copywriting services?
If that's a question that has crossed your mind, here are a few reasons to answer that question.
Increases Your Chances of Ranking Well
One reason SEO copywriting is important is that it helps your web pages rank well in the SERPs. This is important as the competition to rank is pretty stiff. Take a look at the screenshot below:
If you're in the men's running shoes niche, you have 492 million other results to compete against! But if you execute a good SEO copywriting strategy, Google will value your content enough to deem it worth showing among the top results pages. Here are a few tips to help you in this regard:
Conduct Keyword Research
Keyword research is the practice of discovering the keywords searchers use when looking for a solution or product you provide. Knowing these terms and incorporating them in your content indicates to search engines that your content is relevant to a user's search query.
While keyword research was easy a few years ago, it has become more difficult as many brands today compete for the same keywords.
The solution?
Long-tail keywords.
Long-tail keywords are made up of more than two words as opposed to head (regular) keywords that feature one or two words. The advantages of long-tail keywords include:
More specific
Less competition
Fortunately, there are several keyword research tools around that make this easier for you. While there are many free options, paid versions are usually best.
Understand User Intent
Keywords on their own are useless without knowing why searchers use those specific ones.
This is where user intent comes in.
User intent means the goal or reason behind a searcher using that specific keyword. Some forms of user intent include:
Informational. When a user is simply looking for information about a product/service.
Transactional. Transactional user intent is when a visitor is ready to convert. This could be performing any transaction such as opening an account, downloading a resource, or signing up for a free trial.
Commercial. This is when a user wants to purchase a product/service.
Navigational. Navigational user intent is when a user wants to go to a specific website. In this instance, the keyword will usually have a brand-specific term.
Search engines are now so advanced that they can recognize user intent and serve up relevant information to users. Proper SEO copywriting focuses on ensuring that your website copy addresses user intent. As a result, your web pages will rank better.
Analyze Top SERP Results
Another tip that will help you create content that ranks well is to analyze content that ranks well. Reverse engineer the top articles/web pages to find out why they perform so well. Check for factors such as:
Average word count
Keyword usage
Number of backlinks
The website's authority
This will help you leverage SEO copywriting to create content that stands a better chance of ranking well on the SERPs. Tools like the Surfer SEO Chrome extension make this easier (as in the example above).
Helps Establish Authority
With so many businesses vying for the same audience, it becomes tricky for people to know which brand to trust. SEO copywriting helps establish your authority and increases your trust factor. Contrary to popular belief, SEO copywriting is not just about keyword stuffing – it's more about providing relevant information. But more on that in a moment.
Good SEO copywriting helps you establish your brand as an authority by following Google E.A.T guidelines. These are some of the ranking factors Google uses to help rank web content. Let's break down that acronym and see how important SEO copywriting is to meeting these guidelines.
Expertise
The first letter in E.A.T stands for expertise. A good SEO copywriter helps demonstrate your expertise in their copy. Unlike the days of old when writing for SEO involved creating thin content stuffed with keywords, SEO copywriting has evolved and requires that copy be written at an expert level. Some tips on creating content that fits this bill include:
Know what users are looking for. This is where user intent comes to play. Knowing what your audience wants and creating content that exceeds expectations is a great way to prove your expertise.
Answer FAQs. Preemptively answering your audience's questions is a great way to create content that establishes you as an expert in your field. Make sure to keep your FAQ page simple and engaging, though.
Good SEO copywriting helps you create web site copy written at an expert level but still easy to digest and understand. This leads to a good user experience for your visitors; another factor Google also uses to help rank websites.
Authoritative
An authority is an entity cited by other resources. And SEO copywriting can help you build authority by creating content that is:
Link-worthy. When your website content is well-written, other publications will naturally want to link to it. These backlinks are an indicator to Google that your page is authoritative.
Relevant. A good SEO copywriter will ensure that all content is relevant to your industry. If your content is focused on specific topics, search engines notice and regard your website as an authority in that area.
Shareworthy. When your content gets shared (or your brand gets mentioned) on social media, that's a signal that you're creating authoritative content.
It takes excellent SEO copywriting to create authoritative content that achieves the above results, ultimately leading to good SEO ranking.
Trustworthiness
Trust is a huge factor in SEO. Search engines promote websites that they can trust to give users reliable and useful information. One of the simplest ways to enhance your trust factor is to link externally – especially to authority sites. This shows search engines that the copy on your website is reliable. Having a good external linking strategy is a key element of good SEO copywriting that will help you build web pages search engines can trust.
Another reason SEO copywriting is vital to your business is that it helps drive traffic to your website. And traffic is the key ingredient to the success of every online endeavor.
So how does SEO copywriting help drive traffic to your website?
Keywords. When you rank for certain keywords, users will find your content and click through to your website.
Backlinks. When other publications link to your content, you tap into their audience as some will click on your link to dig deeper into the topic being discussed.
Content promotion. Content marketing is more than just writing a piece of content and publishing it. You also have to promote your content on various platforms like social media and content promotion methods like content syndication. Traffic from these will be directed to your website.
Remember, in the digital economy, it takes traffic to your website to generate leads and grow your business.
Bonus – SEO Copywriting Turns Visitors into Customers
Businesses like yours exist for one primary reason – to make a profit. To do this, your business must not just drive traffic and generate leads, but it must convert that traffic into paying customers.
Again, this is where SEO copywriting helps you achieve your business goals.
Well-written copy plays a big role in turning visitors to your website into paying customers. This is because a crucial element of copywriting is to use words to persuade readers to take specific actions. Not every piece of writing is effective in helping you achieve your goals. That's why SEO copywriting is not just good for ranking but good for business as well. Speaking of which, let's quickly look into the business benefits of organic traffic.
5 Reasons Organic Traffic is the Best Kind of Traffic
You have two ways to get your business on the top pages of the SERPs – pay for ad space or SEO.
The traffic that comes through paid ads is called paid traffic. On the other hand, the links that appear below the ads are called organic results and are the source of organic traffic. And the best part – organic traffic is free. The only investment you have to make is in content creation. While it's easier and faster to get traffic via paid ads, organic traffic has tremendous benefits. Let's quickly look at them, shall we?
Brings in Highly Qualified Leads
Businesses that show up on the first page of search results get 92% of traffic with position #1 getting as much as 33%. If you create strategic SEO-optimized content and rank on the first page of the SERPs, you increase the chances of bringing in qualified leads. Again, this is where you need to nail, not just your keywords, but user intent as well.
Organic Traffic is More Sustainable
One of the most significant disadvantages of paid traffic is that it only comes in as long as you pay to play. Once you stop paying for ads, the traffic stops. Organic traffic, on the other hand, keeps coming. Granted, it takes a bit of time to get your content indexed and to rank well. But once that happens, you'll reap the benefits for years – especially if your content is evergreen.
Gives You a Competitive Edge
Research shows that about 87% of all product searches start online. This means if you can dominate the search results, you'll automatically dominate your market. With organic traffic, you won't even have to outspend your competitors when it comes to marketing. Plus, once you hook your customers with your unique content experience, it will be difficult for your competitors to win them over.
Users Trust Organic Results More than Sponsored Ones
Most users don't click on sponsored results when researching something on the internet. That's because people generally tend to trust organic results more than they do sponsored ones. This is because users are savvy and understand that paid ads serve the purpose of "enticing" them to click on a link the brand has intentions for.
Organic Results are Great for Brand Building
If you implement your SEO copywriting strategy well, you'll have several pieces of content and web pages ranking well on the SERPs. This has a positive impact as appearing on the top pages for several queries will enhance your brand awareness. It will also result in your audience trusting you as an authority in your niche. Not only that, but it gives you multiple touchpoints to interact with your audience.
SEO Copywriting – Tools and Courses to Help You Rank Well
Now that you've seen the value and impact of SEO copywriting, you're probably wondering how you can get started with it. We'll cover some tools and courses that you can use to help you become good at the craft.
SEO Copywriting Courses
Let's start with the courses as these will give you the foundational knowledge you need.
Jacob McMillen. Who better to teach you how to become a copywriter than a copywriter who ranks in the top 3 organic spots for the keyword "copywriter". Not only is Jacob McMillen a highly sought after copywriter, but he also offers a free course on how to become a copywriter.
AWAI. The Association of American Writers and Artists (AWAI) is one of the best places to head to if you've got some money to invest in a copywriting course. With many different courses offered by some of the industry leaders, you can't go wrong with this one.
The Kopywriting Kourse. Founded by Neville Medhora, the Kopywriting Kourse is part agency and part copywriting school. Offering training in the various copywriting disciplines, it's another great place to get your copywriting journey started.
You can find other affordable SEO copywriting courses on platforms like Udemy.
Becoming a proficient copywriter takes a lot of time and commitment, so you best be prepared to put in the work.
SEO Tools You Need to Know
It's impossible to create effective SEO copy without the help of some SEO tools. Some tools you must have include:
Ubersuggest. This is a free keyword research and link analysis tool that helps you discover easy-to-rank-for keywords. Ubersuggest also gives you a rough estimate of the number of backlinks you'll need to give your content better chances of ranking.
Majestic. Majestic is a paid SEO tool that specializes in helping check backlinks and creating a backlinking strategy.
Surfer SEO. A new kid on the block, Surfer SEO is fast becoming one of the best SEO tools on the market. The tool helps you create SEO-optimized content by analyzing different ranking factors for content in your niche and giving you suggestions to create content that will rank well.
Other SEO tools you can consider are Moz, Mangools, Ahrefs, and SEMrush, among others. These tools may take a bit of a learning curve to understand, but once you get the hang of them, you'll be better positioned to master your SEO copywriting.
No Time To Create Content?
If you don't have the time to create SEO-optimized content for your business, you can always outsource it. Remember, letting the pros do it will improve the chances of your copy ranking better on the SERPs. It also helps your content be more conversion-focused, thereby ensuring that you get the best ROI from your content marketing.
---
VERIFY: 'Afterpay' shopping site is legit, but be cautious with installment payment services - WFMYNews2.com
Posted: 06 Aug 2020 03:00 AM PDT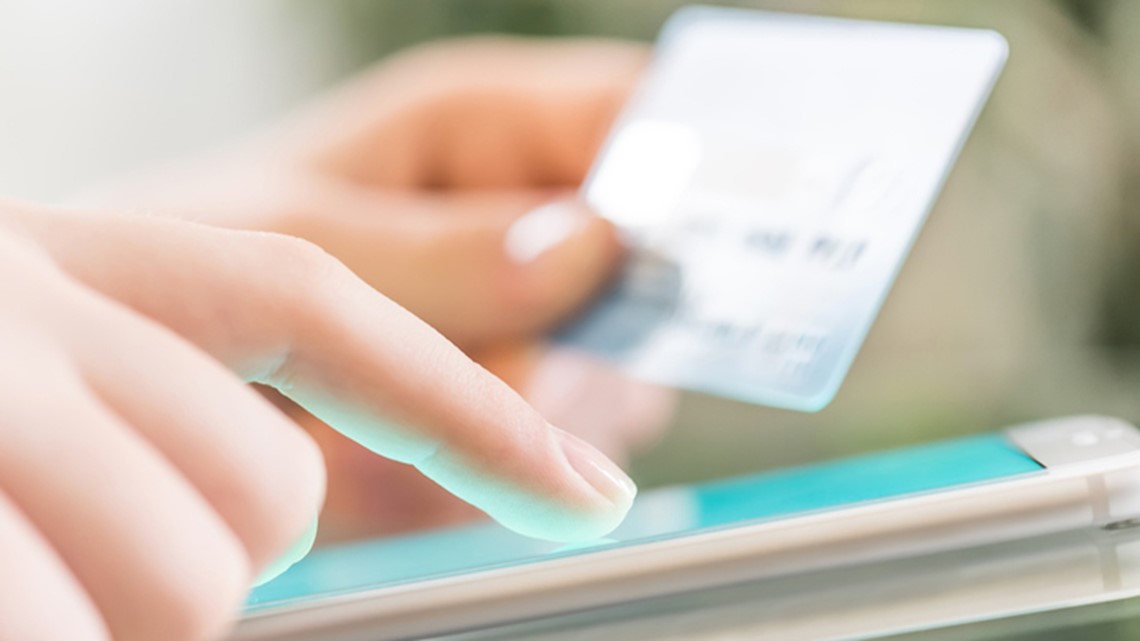 Amid the pandemic, a viewer wondered if an installment payment shopping website is too good to be true.
GREENSBORO, N.C. — Buy now; pay later? It's an enticing concept for the families struggling to pay bills amid the ongoing COVID-19 pandemic.
 From March 15 to now, more than 1.2 million North Carolinians have filed for unemployment benefits. Many families are living paycheck to paycheck and dealing with bad credit.
So, what if there were a way to make purchases and pay them back in manageable, interest-free installments...all while being held accountable?
Good Morning Show viewer Joanne Mendoza reached out to VERIFY's Meghann Mollerus. Mendoza inquired about a website she had heard about called After Pay and wondered whether it is legitimate and safe.
The Afterpay website explains a customer signs up for free, browses and shops the stores that have partnered with Afterpay, selects items and awaits Afterpay's approval for purchase. If Afterpay grants that approval, Afterpay buys the item for the consumer, and the consumer must re-pay Afterpay in four installments every two weeks. There are no interests or fees, if the customer pays on time.
The process sounds pretty simple, but is the company legitimate?
The BBB's Lechelle Yates explained, "According to our records, Afterpay started in 2017, so it has been around for a little while. But, they do have 89 complaints filed against them, which has lowered their rate to a B- with the BBB. On the plus side, though, they have responded to all of their complaints."
The company's BBB profile shows the majority of complaints are about returns, when customers returned an item to the store and then had to wait for Afterpay to reimburse the payment.
Also impressive is the company's tendency to respond to BBB complaints in specific detail and within about a day.
Yates said the manner in which a company like this responds can say a lot about its reputation. Consumers just need to do their research.
"Go to BBB.org and look at the profile and read the complaints. See what issues consumers are having with the business. Is this something that you think could be an issue for you? Also, read the business's responses, because that'll tell you how they'll respond to you, if you do end up having a problem," Yates explained.
Yates also reminded consumers to use installment websites wisely and understand what could happen if they are late on payments and how that lateness could affect their credit. Unpaid debts can go to collections agencies, and after a delinquent period of 90 days can get reported to credit bureaus.
Also, stick to a budget and read the fine print about the company financing the purchase. 
Check out the BBB's full advisory on safe shopping practices when buying in installments.
The installment payment service Afterpay appears to be legitimate, but heed caution in researching a company's legitimacy and making a plan to re-pay the installments on time to avoid late fees and harm to credit.
WFMY News 2 reached out to Afterpay's marketing team for more information about its location, employees and operations and as of the this article's publishing, Afterpay had not responded. Visit the site's "How It Works" page for general information.
Do you have a VERIFY inquiry? Submit a post, screen shot of the article in question or selfie video to Meghann Mollerus via:
Facebook: Meghann Mollerus News
Twitter: @MeghannMollerus
E-mail: Mmollerus@wfmy.com