Extra $300 Weekly Unemployment Benefit To Go Out This Week For Some - Forbes
---
Extra $300 Weekly Unemployment Benefit To Go Out This Week For Some - Forbes
Posted: 16 Aug 2020 11:56 AM PDT
Updated on August 17, 2020 at 5:47 PM.
A $300 federal enhanced unemployment benefit will start going out this week for some. The benefits stem from an Executive Memorandum President Trump signed on August 8th as negotiations over a stimulus packaged stalled in Congress.
The Federal Emergency Management Agency (FEMA) announced that Arizona, Iowa, Louisiana, and New Mexico are the first states FEMA has approved under the lost wages assistance program (LWA).
In a statement, FEMA noted that the approval authorizes these states to begin paying $300 a week in addition to state unemployment benefits:
"FEMA Administrator Pete Gaynor approved the states of Arizona, Iowa, Louisiana, and New Mexico for the first FEMA grants under this unprecedented program. FEMA's grant funding will allow Arizona, Iowa, Louisiana, and New Mexico to provide those unemployed due to COVID-19 $300 per week on top of their regular unemployment benefit. FEMA will work with Arizona Governor Ducey, Iowa Governor Reynolds, Louisiana Governor Edwards, and New Mexico Governor Lujan Grisham as they implement state systems to make this funding available to the residents of their states."
In a second statement today, FEMA announced that it approved applications for the LWA program for Colorado, Missouri and Utah.
When will weekly benefits go out?
The question remains when the payments will actual start to go out. States must spend time making changes to computer systems before the $300 payment can begin. In some cases, the antiquated systems can take weeks to modify. At least one state, however, is sending payments out beginning this week.
In a written response to a question about when payments would start, Deputy Press Secretary Brett Bezio of the Arizona Department of Economic Security informed us today that payments would begin this week: "Arizona has received approval on its application to FEMA for Lost Wages Assistance (LWA) funding. The Department has implemented these changes to its system, and funds will be issued to claimants starting this week."
As noted in a statement released by the Office of Arizona Governor Doug Ducey, the $300 weekly benefit will be retroactive to the week after July 26th when benefits under the CARES Act lapsed.
In a written response we received from the Utah Department of Workforce Services, Utah projects that $300 additional unemployment benefits will go out in approximately three weeks.
Iowa Workforce Development has yet to announce when payments will begin. From its website: "We will update our website as additional information becomes available, including timelines for application and payment. Please do not contact customer service regarding whether you are eligible for this benefit or when it may be paid." It took just one day for FEMA to approve Iowa's application.
Both Louisiana and New Mexico are waiting on official guidance from the Department of Labor. Louisiana noted that benefits will be retroactive to August 1st. And Colorado, Missouri and Utah have yet to announce when the $300 weekly benefit will begin.
In a statement on its website, the Missouri Department of Labor said it was waiting on additional guidance from FEMA and the U.S. Department of Labor :
"While awaiting additional guidance from FEMA and the U.S. Department of Labor (USDOL), Missouri will continue as expeditiously as possible to implement the LWA program for eligible unemployed Missourians to be able to receive the additional benefits as soon as possible. We will update our website as more information becomes available, including any additional eligibility requirements and timelines for payment."
Governor Mike Dunleavy has authorized the Alaska Department of Labor and Workforce Development to begin the process of seeking FEMA approval to increase weekly benefits by $300.
In contrast, Governor Kristi Noem of South Dakota made news by declining unemployment assistance: "My administration is very grateful for the additional flexibility that this effort would have provided, but South Dakota is in the fortunate position of not needing to accept it. South Dakota's economy, having never been shut down, has recovered nearly 80% of our job losses."
States have until September 10 to apply for the LWA. Once the FEMA approves the application, it makes funds available on one business day. The Department of Labor estimates that it will take an average of three weeks for states to adjust their computer systems and begin sending out the payments.
$300 A Week, Not $400
Mr. Trump's Executive Memorandum called for a $400 Weekly benefit. Of this amount, the federal government would fund $300, while the states would be responsible for $100 a week. Many states, however, objected to the requirement that they provide 25% of the benefit given the severe budget constraints brought on by Covid-19.
Last week, the U.S. Department of Labor released guidelines effectively removing this requirement. Under the guidelines, states can count funds already used to provide state unemployment insurance toward the state match. This new guidance effectively removes the state match requirement, as the $300 federal benefit applies only to those receiving at least $100 a week in state benefits.
The benefit is substantially less than the $600 weekly unemployment benefit under the CARES Act. That benefit expired at the end of July and has yet to be extended by an act of Congress. A $300 weekly benefit is the equivalent of $7.50 an hour for a 40 hour work week.
How long will the benefits last?
How long the $300 weekly benefit will last is unclear. Under the Executive Memorandum and guidance issued by the Department of Labor, the federal benefit will last no longer than December 27, 2020. It will terminate earlier if:
FEMA expends the $44 billion from the Disaster Relief Fund (DRF) account designated by the President for the LWA program; or
The total balance of the DRF account decreases to $25 billion; or
Legislation is enacted that provides, due to the COVID-19 outbreak, supplemental federal unemployment compensation or similar compensation for unemployed or underemployed individuals.
Many are hoping that legislation will cut short the LWA. Currently, however, stimulus package talks are stalled in Washington. On unemployment benefits, Democrats have not moved off of their demand for a $600 weekly benefit. Republicans have increased their proposal from $200 to $400. A bipartisan group of economists have called for a $400 weekly benefit.
Full coverage and live updates on the Coronavirus
The Five Most Important Metrics for Website Content Performance | Hitsearch - Hit Search
Posted: 18 Aug 2020 12:42 AM PDT
There's no denying that monitoring and analysing the performance of your website content on a regular basis is paramount to success. Not only does conducting an in-depth performance analysis help you to recognise your best-performing content, but it can also point you in the direction of anything under-performing, so that you can improve it accordingly. Although you may recognise certain pieces of your content to be some of your best work, it may just not be resonating with your audience in the same way – and data analytics can help you see and improve this. This blog will look into the five most important metrics when it comes to analysing and improving your content's performance, to produce a content marketing strategy that helps you to reach your goals. After establishing your brand's objectives and KPIs, you can decide on what metrics you'd like to start measuring. Here are those that you shouldn't miss.
If nobody is landing on your website, then it really doesn't matter how good your content is, because nobody is going to see it. Whether you like it or not, traffic is one metric that you really must measure. By measuring and checking website traffic over time in Google analytics, you are allowing yourself to become familiar with a number of different website traffic metrics, so you can really look into the traffic that is coming through to your site in detail. These metrics include:
Here, you can measure the number of visitors that come through to your website each month. Keeping an eye on your traffic sources can help you to determine where your traffic is coming from and can also ensure that you pay attention to significant drops in visitor levels or months where visits seem to spike. It is paramount that you're looking at what traffic comes through to specific pages and then tie this back to the objectives that the content had in the first place. If it's objective is to receive organic traffic, but it's not getting any, then why is this? Are the wrong keywords being targeted? Is there simply little to no search volume for the subject? Or do other brands have better content on the same subject? By determining the patterns in traffic that you want to analyse, you can then start to look at reasons for fluctuations in visitors and strategise on how to further influence your analytics results. For example, if the majority of your visitors are coming from your social channels, then you'll want to put this at the forefront of your efforts, whereas if they're coming from search engine results, then an SEO campaign supported by PPC efforts, may be the best way to go.
There's no doubt that new visitors are something to shout about – they show that your marketing efforts are working, and that new people are discovering your website and brand. However, what about the visitors that return, after already having been on your website. These are the ones that are going to have a higher likelihood of conversion. What new and returning visitors stand for demonstrates the importance of keeping a close eye on this traffic metric. According to commonplaces.com, you should aim to have returning visitors somewhere between the 25%-50% range but of course this will vary massively between industries
By looking at the average time on your site, you can see what pages your visitors are spending the most time on. If your website is content heavy and depends on users reading your articles and watching your videos then this traffic metric can be particularly useful and if you sell products, you'll want to make sure that visitors are spending a good portion of time on your individual product pages.
Bounce rate and exit rate are two different things – and it's important to remember that. Your bounce rate records a loss of users that land on a page directly, exit rate will account for any exits by a user of your site. Their subtle differences make them useful metrics. Yes, all bounces are exits, but not all exits are bounces, which is why it's important to determine how often one or the other is happening and why. Both metrics are equally as important and whilst a high bounce rate will likely signify problems with user satisfaction (context of content, site quality, loading speed) a high exit rate will usually signify problems with your conversion funnel. It's also worth noting that a high average time on page along with a high bounce rate might actually not be a bad thing – it can show that the visitor is finding what they need from the page that they landed on and that's why they didn't need to visit other pages. Take each page on its own merit, with the objectives of that specific content firmly in mind. The metrics you choose to focus on and optimise for will then therefore be chosen based on the problem areas of your site that you wish to tackle.
Graph shows how measuring exit rates can show you opportunity areas to optimise. Image: cxl.com.  
Sales/conversions
It's great that people are visiting your site and reading your blogs, but when they've finished, what are they doing? Are they clicking the internal links or using the site navigation and discovering more? Have they signed up to your newsletter? Better still, have they made a transaction? What you track as a conversion is completely up to you and will depend on your key performance indicators and objectives, but tracking and measuring this is a must, no matter what it is. If you've positioned your blog as a sales tool, then tracking how many sales come out of it will show you whether it is working as it should be; or, perhaps your product pages are the sales drivers? Either way, by activating enhanced E-commerce tracking in Google Analytics and heading to the behaviour section, you can view the value of your content. Be sure to look at the average revenue that each page has generated when users have gone directly to make a purchase or even completed a different goal that you've set.
Social media engagement
Like traffic, there are a fair few different social media metrics that matter when it comes to using social media engagement to monitor your marketing content's overall importance. Tracking these metrics are important because they can prove whether or not your social media strategy will have an impact on your overall business. Providing consistent social media metric reports can also determine significant shifts in your social strategy, such as budget increases and the need to access more resources. A social media analytics tool, such as Sprout Social, will help you to document and monitor your metrics on a consistent basis and help you to understand whether or not your current social strategy is actually helping you to achieve your goals. If it isn't, how can this be changed? In order to determine improvements, metrics that you should focus on include likes, comments, shares and re-tweets, impressions/reach, organic account mentions and referrals and conversions. Measuring a 'good' engagement level really depends on the platform you want to measure. According to Instazood, a good engagement rate for Twitter and Facebook is anywhere between 0.5-1% of your following and for Instagram, 3-6% is considered high.
SEO performance
Unfortunately, SEO success can't be measured based on ranking improvements alone, but there are ways and metrics to help you manage, track and monitor your SEO performance. These include:
Tracking your keyword rankings with a tool such as Ahrefs, can tell you whether or not you're targeting the right keywords in your content and, if not, whether you might need to change your strategy for less competitive keywords. Tracking your keyword rankings will also tell you whether or not your site is actually growing. Growth in the number of keywords that your site is ranking for can show that your site is gaining authority. Be aware that the more keywords your site starts to rank for, your average position stats will worsen, but this doesn't mean that your site is going in the wrong direction.
Backlink quantity and quality
Focussing on improving the quality and quantity of your backlinks to specific content on your site can really pay off when it comes to getting Google recognition. There are handy tools such as SEMrush that are available to do this.  By regularly tracking and monitoring your website's backlink profile, you can gain valuable information such as how effective your current backlink strategies are (blogger outreach, digital PR, link reclamation, content marketing etc) and can also help you to discover potential sources for future link building.
Most people will start 'doing SEO' in order to improve the organic traffic through to their website. As mentioned above, traffic in itself is a key metric when measuring website and content performance and a growth in organic traffic can have great ties to your SEO efforts, so it's also worth keeping a close eye on the two of them working together.
Regular engagement
As well as social media engagement, regular engagement is also an important metric for measuring website performance. To find out whether people are actually engaging with the content you have produced for your website, you will need to track how they're spending time on your site and how many pages they've visited in each session. This information can be found under Audience Overview in Google Analytics. If you're producing content on your site that is designed to actually be read, measuring engagement is a good way of seeing whether of not that goal is being reached. Results that you need to see from this metric if that is the case are a high number of pages per session, long average session duration (of course this will depend on the length of your content) and a low bounce rate. From here, you can determine whether you need to change up the way you write your content in order to keep people interested and engaged.
You may also want to use Google Tag Manager (GTM) to tag up buttons and other events on your site to see how often they are used/fired. This could be everything from how many people are viewing a particular video on your site to the clickability of your CTAs.
Google Analytics audience overview
Why is CRO an important way to measure my website's performance?
By undergoing the Conversion Rate Optimisation process, you are ensuring that your website has been optimised to increase the likelihood of visitors completing a specific action. Although there is a huge variance in those said actions/goals across different companies and their websites, there are a few common metrics that all websites could do with measuring when it comes to their CRO reports. Some of the most common webpage purposes include answering a visitor's question, allowing a visitor to easily navigate deep into a website and perform an on-page action that is specific to them. Specific on-page actions can be anything from CTA views, clicks and impressions. Ultimately, CRO can identify and break down the barriers that are reducing conversions to increase revenue and maximise ROI. Further benefits to conversion rate optimisation include capitalising on your existing traffic without having to spend money on PPC and other traffic-generating methods, boosting brand perception with a website that guides customers seamlessly to what their looking for and gaining a better understanding of leads, prospects and customers.
If you would like more information about key metrics and how they can be measured to improve your website's content performance, then get in touch with the experts at Hitsearch today.
Trouble getting through to EDD in California? Here's what you can do | Dollars and Sense - ABC10.com KXTV
Posted: 17 Aug 2020 02:45 PM PDT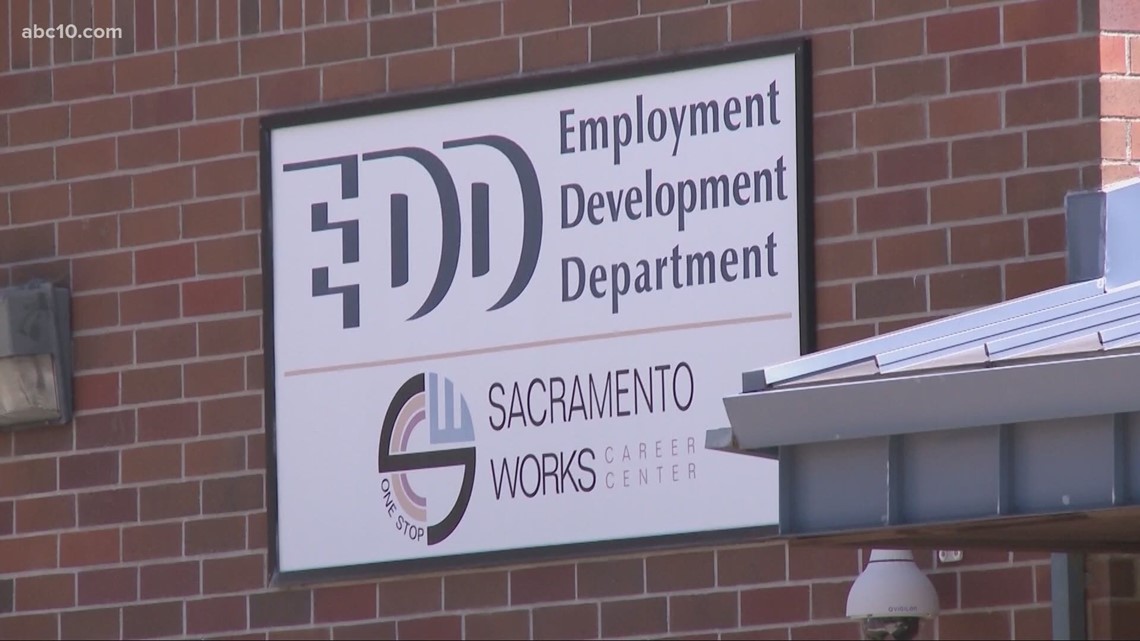 One state lawmaker suggests calling your local lawmaker if you are having trouble getting through to EDD in California. Here are local representatives who serve you.
SACRAMENTO, Calif. — Many Californians are still waiting to receive their unemployment benefits. Hundreds of ABC10 viewers have shared their frustrations trying to reach California's Employment Development Department (EDD). 
Assemblymember Kevin McCarthy recommends calling your California legislators to help if you are having a hard time connecting with EDD. Below are local representatives* who you can contact:
CALIFORNIA ASSEMBLYMEMBERS
California's 1st Assembly District represents Magalia, Lassen County, Susanville, Modoc County, Alturas, Nevada County, Grass Valley, Nevada City, Truckee, Colfax, Kings Beach, North Auburn, All of Plumas County, Portola, Quincy, Shasta County, Anderson, Redding, Shasta Lake, Sierra County, Downieville, Loyalton, Siskiyou County, Dorris, Dunsmuir, Etna, Fort Jones, Montague, Mount Shasta, Tulelake, Weed, Yreka, according to the assemblymember's website.
Contact Assemblymember Megan Dahle (R)
California's 3rd Assembly District represents Butte County – Biggs, Chico, Gridley, Oroville, Paradise, Colusa County – Colusa, Glenn County - Orland, Willows and Sutter County - Live Oak, Yuba City, Tehama County - Corning, Red Bluff, Tehama, Yuba County - Marysville, Wheatland, according to the assemblymember's website.
Contact Assemblymember James Gallagher (R)
California's 4th Assembly District represents all or parts of Napa, Lake, Yolo, Sonoma, Colusa and Solano counties, according to the assemblymember's website. 
Contact Assemblymember Cecilia Aguiar-Curry (D) 
California's 5th Assembly District represents Alpine County, Amador County, Calaveras County, El Dorado County, Madera County, Mariposa County, Mono County, Placer County, Tuolumne County, according to the assemblymember's website.
Contact Assemblymember Frank Bigelow (R)
California's 6th Assembly District represents El Dorado County – Cameron Park, El Dorado Hills, Placer County – Granite Bay, Lincoln, Loomis, Penryn, Rocklin, Roseville, Sheridan, and Sacramento County – Fair Oaks, Folsom, Orangevale, according to the assemblymember's website.
Contact Assemblymember Kevin Kiley (R)
California's 7th Assembly District represents Sacramento, West Sacramento, and parts of unincorporated Sacramento County, according to the assemblymember's website. 
Contact Assemblymember Kevin McCarty (D) 
California's 8th Assembly District represents portions of Sacramento and includes Rancho Cordova, according to the district map on the assemblymember's website.
Contact Assemblymember Ken Cooley (D) 
California's 9th Assembly District represents Sacramento, Elk Grove, Galt, and Lodi, according to the assemblymember's website. 
Contact Assemblymember Jim Cooper (D) 
California's 11th Assembly District represents portions of Solano, Contra Costa, and Sacramento counties, and includes the cities, towns, and areas of Antioch, Bethel Island, Birds Landing, Brentwood, Byron, Collinsville, Discovery Bay, Fairfield, Isleton, Knightsen, Locke, Oakley, Pittsburg (partial), Rio Vista, Suisun City, Travis Air Force Base, Vacaville, and Walnut Grove, according to the assemblymember's website.
Contact Assemblymember Jim Frazier (D)
California's 12th Assembly District represents San Joaquin County – Escalon, Lathrop, Manteca, Ripon, and Stanislaus County – Hughson, Modesto, Oakdale, Riverbank, Turlock, Waterford, according to the assemblymember's website.
Contact Assemblymember Heath Flora (R)
California's 13th Assembly District represents San Joaquin Delta communities of Stockton, Tracy, Thornton, and Mountain House, according to the assembly member's website.
Contact Assemblymember Susan Talamantes Eggman 
California's 14th Assembly District represents portions of Contra Costa and Solano Counties, according to the assemblymember's website.
Contact Assemblymember Tim Grayson (D)
CALIFORNIA SENATORS
California's 1st Senate District represents all or portions of 11 counties, including Alpine, El Dorado, Lassen, Modoc, Nevada, Placer, Plumas, Sacramento, Sierra, Siskiyou, and Shasta, according to the state senator's website.
Contact Senator Brian Dahle (R)
California's 3rd Senate District represents all of Napa and Solano counties and portions of Contra Costa, Sacramento, Sonoma, and Yolo counties, according to the state senator's website.
Contact Senator Bill Dodd (D)
California's 4th Senate District represents Butte, Colusa, Glenn, Placer, Sacramento, Sutter, Tehama, and Yuba counties, according to the state senator's website. 
Contact Senator Jim Nielsen (R)
California's 5th Senate District represents all of San Joaquin County and portions of Stanislaus and Sacramento Counties, according to the state senator's website. 
Contact Senator Cathleen Galgiani (D)
California's 6th Senate District represents Sacramento, West Sacramento, Elk Grove, and unincorporated areas of Sacramento County, according to the state senator's website. 
Contact Senator Richard Pan (D)
California's 8th Senate District represents all or portions of the following Central Valley, foothills, and mountain counties: Amador, Calaveras, Fresno, Inyo, Madera, Mariposa, Mono, Sacramento, Stanislaus, Tulare, and Tuolumne, according to the state senator's website. 
Contact Senator Andreas Borgeas (R)
California's 12th Senate District represents Salinas Valley, San Benito County, Merced County, and portions of Stanislaus, Madera, and Fresno Counties, according to the state senator's website. 
Contact Senator Anna M. Caballero (D)
California's 16th Senate District represents and encompasses a large portion of Santa Clara County. The district also contains vast rural expanses of unincorporated areas that extend to the Santa Cruz Mountains and the Stanislaus County border, according to the state senator's website. 
Contact Senator Jim Beall (D)
You can also find your local representative through your address. 
*The local representatives listed are based on the coverage areas our local news station serves --- The counties of Plumas, Sierra, Nevada, Placer, El Dorado, Amador, Calaveras, Tuolumne, Stanislaus, San Joaquin, Sacramento, Yuba, Sutter, Colusa, Yolo, and Solano.
Read more Dollars and Sense
WATCH MORE: Will there be a second stimulus check? | Dollars and Sense
Cyberattacks Hit Thousands of Canadian Tax, Benefit Accounts - Threatpost
Posted: 17 Aug 2020 09:07 AM PDT
The administrator of your personal data will be Threatpost, Inc., 500 Unicorn Park, Woburn, MA 01801. Detailed information on the processing of personal data can be found in the privacy policy. In addition, you will find them in the message confirming the subscription to the newsletter.