Is a Beat in Store for Shopify (SHOP) This Earnings Season? - Yahoo Finance
---
Is a Beat in Store for Shopify (SHOP) This Earnings Season? - Yahoo Finance
Posted: 24 Jul 2020 08:01 AM PDT
Shopify Inc. SHOP is slated to report second-quarter 2020 results on Jul 29.
The company refrained from providing second-quarter guidance citing COVID-19 induced uncertainties prevailing in the market.
The Zacks Consensus Estimate for revenues is currently pegged at $502.97 million, suggesting growth of 38.95% from the year-ago quarter.
The Zacks Consensus Estimate for bottom line is pegged at break-even, which narrowed from a loss of one cent in the past seven days. The company reported earnings of 14 cents in the prior-year quarter.
Notably, the company has surpassed the Zacks Consensus Estimate for earnings in each of the trailing four quarters, the average surprise being 169.34%.
Factors to Note
Momentum in online sales triggered by the coronavirus pandemic is expected to have driven Shopify's second-quarter performance. Moreover, the company launched Shop — a shopping assistant app — with an aim to aid merchants enhance customer experience and sales on the platform.
 
Shopify Inc. Price and EPS Surprise
Shopify Inc. price-eps-surprise | Shopify Inc. Quote
The company is also anticipated to have gained from introduction of contactless payment hardware for Canadian retailers using new point of sale (POS) system, Shopify POS. This includes the Shopify Tap & Chip Card Reader, Shopify Tap & Chip Case and Shopify Retail Kit.
Moreover, launch of new POS system to help integrate online and in-person sales in a bid to aid merchants in staying abreast of evolving commerce practices in the wake of tough retail environment is noteworthy.
Incremental adoption of these aforementioned new services is likely to have aided merchants in expanding business with engaging experience. This is expected to have contributed to top-line growth in the second-quarter performance and helped the company expand merchant base.
Further, robust adoption of Shopify's easy-to-use upgrades and new merchant-friendly applications is anticipated to have bolstered adoption of Shopify Payments, Shopify Capital and Shopify Shipping solutions in the second quarter. This, in turn, may get reflected in the to-be-reported quarter's results.
Markedly, an expanding merchant base has been instilling confidence in the stock. Shares of Shopify have surged 127% year to date, outperforming the industry's rally of 15.2%.
Besides, roll out of new solutions like Shopify Balance and Shop Pay Installments, which are aimed at enabling merchants to offer seamless payment options to customers, is expected to get reflected in the second-quarter results.
Particularly, Shopify's partnership with CoinPayments to bring the latter's crypto payments processing platform to all its merchants and boost adoption of digital currency payments, deserves a special mention.
Notably, Shopify has been working on extending language capabilities beyond English. The focus on local languages might have helped the company in strengthening international foothold. These initiatives to reinforce presence in the international market may have contributed to the second-quarter performance.
However, Shopify's increasing investments on product development, fulfillment network, infrastructure and international expansion to maintain competitive position in the e-commerce market are likely to have weighed on the second-quarter profitability.
Strategic Partnerships in Q2
During the second quarter, Shopify partnered with Chipotle to launch the Chipotle Virtual Farmers' Market. Markedly, Shopify's platform will be utilized by farmers in the Chipotle supply chain to deliver enhanced versions of their e-commerce portals.
Moreover, the company collaborated with Walmart WMT in a bid to enable merchants to sell products on Walmart.com. The move is a testament to the company's increasing efforts to bolster merchant base, pertaining to small and medium-sized businesses, with multiple channel options. (Read More)
The company also announced partnership with Facebook to help businesses create Facebook Shops — a new and free tool that aids merchants create customized online storefront for Facebook and Instagram.
What the Zacks Model Unveils
Our proven model predicts an earnings beat for Shopify this time around. The combination of a positive Earnings ESP and a Zacks Rank #1 (Strong Buy), 2 (Buy) or 3 (Hold) increases the odds of an earnings beat.
Shopify has an Earnings ESP of +3,482.30% and a Zacks Rank #2. You can uncover the best stocks to buy or sell before they're reported with our Earnings ESP Filter.
Other Stocks that Warrant a Look
Here are some other companies, which also have the right combination of elements to post an earnings beat this quarter:
Synaptics Incorporated SYNA has an Earnings ESP of +10.60% and a Zacks Rank of 1. You can see the complete list of today's Zacks #1 Rank stocks here.
Microchip Technology Incorporated MCHP has an Earnings ESP of +3.09% and a Zacks Rank of 1.
Zacks' Single Best Pick to Double
From thousands of stocks, 5 Zacks experts each picked their favorite to gain +100% or more in months to come. From those 5, Zacks Director of Research, Sheraz Mian hand-picks one to have the most explosive upside of all.
With users in 180 countries and soaring revenues, it's set to thrive on remote working long after the pandemic ends. No wonder it recently offered a stunning $600 million stock buy-back plan.
The sky's the limit for this emerging tech giant. And the earlier you get in, the greater your potential gain.
Click Here, See It Free >>

Want the latest recommendations from Zacks Investment Research? Today, you can download 7 Best Stocks for the Next 30 Days. Click to get this free report
 
Walmart Inc. (WMT) : Free Stock Analysis Report
 
Microchip Technology Incorporated (MCHP) : Free Stock Analysis Report
 
Synaptics Incorporated (SYNA) : Free Stock Analysis Report
 
Shopify Inc. (SHOP) : Free Stock Analysis Report
 
To read this article on Zacks.com click here.
 
Zacks Investment Research
Google, Shopify Team To Boost Buy On Google Merchant Base - pymnts.com
Posted: 23 Jul 2020 08:50 PM PDT
Google plans a souped-up Buy on Google product so that participating sellers won't have the pay the Big Tech firm a commission fee and shoppers will get to pay through such third-party providers as PayPal and Shopify.
"Over the past few months, we've made significant changes to help businesses reach more consumers and help people find the best products, prices and places to buy online," Bill Ready, Google's president for commerce, said in a Thursday (July 23) blog post. "We made it free for retailers to list products on Google Shopping in the U.S., and we brought these free listings to Search as well."
Ready added, "These changes are about providing all businesses — from small stores to national chains and online marketplaces — the best place to connect with customers, regardless of where a purchase eventually occurs. With more products and stores available for discovery and the option to buy directly on Google or on a retailer's site, shoppers will have more choice across the board."
Buy on Google is the company's checkout setup coming out of product listings.
"While retailers have several options for driving traffic to their websites, with free listings or with Shopping ads, many also use Buy on Google," said Ready. "By removing our commission fees, we're lowering the cost of doing business and making it even easier for retailers of all sizes to sell directly on Google, starting with a pilot that we'll expand to all eligible sellers in the U.S. over the coming months."
Google has "heard from retailers that they want the ability to choose their preferred services for things like payment processing, inventory, and order management,"  Ready said, which is why Google is opening up its platform to "more digital commerce providers, beginning with Shopify for inventory and order management and PayPal and Shopify for payment processing."
Earlier this month, Google rolled out Shoploop, a synthesis of social media and eCommerce. The video-shopping platform hosts 90-second tutorials on various products.
When consumers see something they want, the app allows them to "save" the item for later or move immediately to a merchant's website to buy.
——————————
New PYMNTS Study: Subscription Commerce Conversion Index – July 2020 
Staying home 24/7 has consumers turning to subscription services for both entertainment and their day-to-day needs. While that's a great opportunity for providers, it also presents a challenge — 27.4 million consumers are looking to cancel their subscriptions because of friction and cost concerns. In the latest Subscription Commerce Conversion Index, PYMNTS reveals the five key features that can help companies keep subscribers loyal despite today's challenging economic times.
Fintech Firm Affirm Partners with Shopify to Offer Buy Now, Pay Later Installment Plans for Merchants - Crowdfund Insider
Posted: 23 Jul 2020 08:32 PM PDT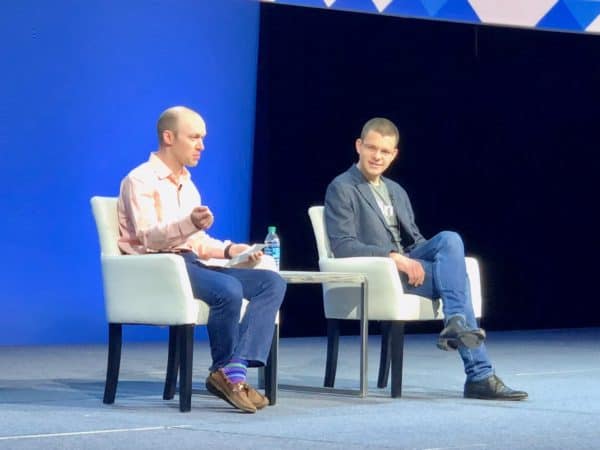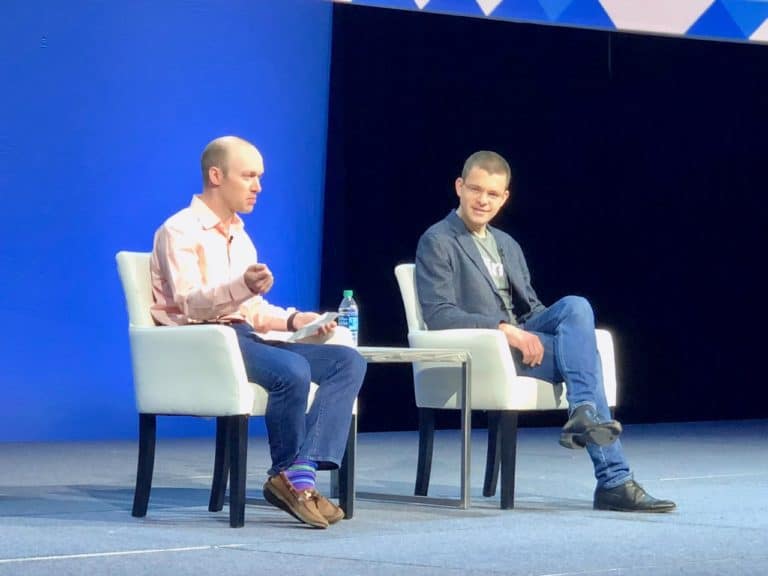 Affirm,  a point of sale credit provider that is currently working with over 2000 merchants, has teamed up with digital commerce marketplace, Shopify, to offer "Buy Now, Pay Later" installment options for merchants.
Approved "Shop Pay" customers will have the option of splitting their total bill, at the time of checkout, into four equal, bi-weekly, payments without having to pay interest or other extra charges. Merchants who take part in the offer will reportedly receive upfront payments (after a service fee has been deducted) and Affirm will take care of collecting payments from the customers.
Max Levchin, founder and CEO at Affirm, stated that merchants who offer their customers a pay-over-time, or installment plans usually see an increase in the number of purchases and people also buy more items when they're allowed to make smaller payments.
Levchin stated:
"With the acceleration of online spending, many small businesses must reinvent themselves. By partnering with Shopify, the gold standard of commerce platforms for businesses that want to sell direct-to-consumers, we can help merchants seamlessly enable a pay-over-time option at checkout. In doing so, we're helping them reach new customers, particularly Gen Z and Millennials, who are looking for more transparent and flexible ways to pay."
Affirm and Shopify confirmed that they would start testing within the next few months. Shop Pay installment plans will be offered to approved US merchants later on this year.
Buy now, pay later options have become increasingly popular across the globe.
Afterpay, a digital platform that offers interest-free installment plans for online purchases, recently revealed that it will be offering "Buy Now, Pay Later" payments for physical retail stores in the U.S. market to shoppers paying with Google Pay.
United Arab Emirates (UAE) based "Shop Now, Pay Later" Fintech Spotii announced on July 5, 2020 that Daman Investments had invested in its operations. Spotii is a digital payments platform that's focused on fashion, beauty and lifestyle brands.
PayPal (NASDAQ: PYPL) announced this month that it is expanding its "buy now, pay later" solutions to France, with a new installment product that will enable customers to split purchases into four equal payments over three months, nearly anywhere PayPal is offered.