NJ governor signs 'stay at home' order - delawarebusinessnow.com
---
NJ governor signs 'stay at home' order - delawarebusinessnow.com
Posted: 21 Mar 2020 09:03 AM PDT
New Jersey  Gov.  Phil Murphy Saturday  signed Executive Order No. 107, directing all residents to stay at home until further notice.
The order provides for certain exceptions, such as obtaining essential goods or services, seeking medical attention, visiting family or close friends, reporting to work, or engaging in outdoor activities.
New Jersey now has more than 1,300 coronavirus cases, compared to 40 in Delaware. A portion of the state is in the hard-hit New York City metro area.
Delaware has been gradually tightening emergency orders, with Gov. John Carney ordering the closing of beaches after one day of warm weather led to crowds on the beach and at some businesses.
We have 442 new positive #COVID19 cases, bringing our total to 1,327.
• Atlantic: 4
• Bergen: 363
• Burlington: 21
• Camden: 15
• Cumberland: 1
• Cape May: 2
• Essex: 107
• Gloucester: 6
• Hudson: 97
• Hunterdon: 14 pic.twitter.com/ZNfyLWO6gS

— Governor Phil Murphy (@GovMurphy) March 21, 2020
The order prohibits all gatherings of individuals, such as parties, celebrations, or other social events, unless otherwise authorized by the order. When in public, individuals must practice social distancing and stay at least six feet apart whenever possible, excluding immediate family members, caretakers, household members, or romantic partners.
The order does not exclude weddings and funerals.
Governor Murphy's Executive Order further directs the closure of all non-essential retail businesses to the public, with the exceptions of:
• Grocery stores, farmer's markets and farms that sell directly to customers, and other food stores, including retailers that offer a varied assortment of foods comparable to what exists at a grocery store;
• Pharmacies and medical marijuana dispensaries;
• Medical supply stores;
• Gas stations;
• Convenience stores;
• Ancillary stores within healthcare facilities;
• Hardware and home improvement stores;
• Banks and other financial institutions;
• Laundromats and dry-cleaning services;
• Stores that principally sell supplies for children under five years;
• Pet stores;
• Liquor stores;
• Car dealerships, but only for auto maintenance and repair, and auto mechanics;
• Printing and office supply shops;
• Mail and delivery stores.
The  order mandates that all businesses or non-profits, wherever practicable, must accommodate their workforce for telework or work-from-home arrangements. To the extent a business or non-profit has employees that cannot perform their functions via telework or work-from-home arrangements, the business or non-profit should make best efforts to reduce staff on site to the minimal number necessary to ensure that essential operations can continue. 
Examples of employees who need to be present at their worksite in order to perform their job duties include, but are not limited to, law enforcement officers, firefighters, other first responders, cashiers or store clerks, construction workers, utility workers, repair workers, warehouse workers, lab researchers, IT maintenance workers, janitorial and custodial staff, and certain administrative staff.
The Order continues existing bans on recreational and entertainment businesses, requirements that all restaurants operate by delivery and takeout only, and the directive that all pre-K, elementary, and secondary schools close and all institutions of higher education cease in-person instruction.
For additional information on COVID-19/Novel Coronavirus and its impact on businesses, please visit the State of New Jersey business portal at https://cv.business.nj.gov.
How to Start a Business in Wisconsin - Yahoo Finance
Posted: 16 Mar 2020 12:58 PM PDT
Thinking of starting a business in Wisconsin? The Badger State has a highly rated education system but a relatively heavy burden of regulation compared to other states. The combination makes it an enticing but challenging place to start a business. If you're thinking of starting a business in Wisconsin, here's what you need to know.
Make a Business Plan
Successfully starting a Wisconsin business begins with planning. The first choice is of a product or service to offer. Most business owners select an offering that joins their skills or passions with market opportunity.
Wisconsin is known for three main industries: manufacturing, dairy products and recreation. Manufacturing is concentrated on the eastern side along Lake Michigan. The agricultural southern part of the state makes Wisconsin the nation's top cheese producer. The northern part is a destination for tourists seeking unspoiled lakes and forests.
The sales and marketing portion of a Wisconsin business plan will recognize that its residents are overwhelmingly of Northern European extraction, including substantial populations of descendants of Scandinavian immigrants. The state's high school students also have some of the highest median college entrance exam scores in the nation.
Wisconsin's unemployment rate tends to be lower than the national average, and the percentage of labor force participation tends to be higher. A business that plans to employ workers needs to be prepared to offer a competitive package to attract prospective hires.
Ways of financing businesses include founder's savings, loans and investments from friends and family, bank loans, venture capital and crowdfunding. In Wisconsin, a variety of tax incentives, credits and exemptions can help with financing a startup.
Choose a Business Structure
Different business structures offer different mixes of liability protection, tax benefits and growth opportunities. Wisconsin recognizes the following types of legal business structures.
Sole proprietorship. The simplest and most common structure offers no liability protection to the owners. Sole proprietors register with the state Department of Revenue.

Partnership. When two or more people join to form a for-profit business, the partnership offers a simple structure that, like the sole proprietorship, provides little or no liability protection. Partners register with the Department of Revenue.

Corporation. Corporations offer liability protection and make it easier to attract investors, at the cost of additional filing and regulatory burdens.  In Wisconsin, corporations use the One Stop Business Portal to register with multiple agencies.

Limited liability companies. LLCs protect owners from liability and also use the One Stop Business Portal to register.

Limited partnership. These consist of general partners who manage the business and limited partners who are passive investors. They register with the One Stop Business Portal.

Limited liability partnership. These offer some liability protection to the limited partners. They register with the One Stop Business Portal.

Statutory close corporation. This is a corporation with caps on the number of shareholders and other limitations. Most statutory close corporations can file through One Stop Business Portal.
Register the Business Name
Businesses starting in Wisconsin register the name with the Department of Revenue before beginning operations. In addition, businesses can register the company with the register of deeds in the local county. Registering a name does not establish exclusive rights to the name or keep others from registering the name.
Get Tax ID Numbers
Businesses must set up tax accounts and obtain tax numbers for both federal and state governments.
Registering with the Internal Revenue Service provides a federal Employee Identification Number. The EIN lets employers withhold taxes on wages and salaries and file the business's federal tax return.
Businesses that registered with the Department of Revenue will get their tax numbers then, allowing them to withhold payroll taxes and collect sales taxes. Others can register through the One Stop Business Portal.
How Businesses Are Taxed
Wisconsin imposes a 5% state sales tax. Many counties have added a 0.5% local sales tax.
Corporations also pay a franchise tax to the state. This comes to 7.9% of the corporation's income.
Businesses with employees contribute to unemployment insurance and worker's compensation programs. Information about tax rates for specific businesses is available from the Department of Workforce Development.
Obtain Licenses and Permits
Several different state agencies issue licenses and permits to Wisconsin businesses. The Department of Revenue provides information and links to agencies responsible for various permits and licenses.
Bottom Line
Wisconsin isn't the lowest taxed or most lightly regulated state, but the state's one-stop online business registration portal simplifies the paperwork. And its diversified economy and well-educated population also burnish its appeal for startups.
For example, the state capital, Madison, was named one of the top three U.S. cities for untapped startup potential for 2020 by Fundera. Access to talent, cost of doing business and venture capital availability combined to put Madison at the top of the list.
Resources for Starting a Small Business
Many financial advisors specialize in helping small business owners with their financial plan. Finding the right financial advisor that fits your needs doesn't have to be hard. SmartAsset's free tool matches you with financial advisors in your area in 5 minutes. If you're ready to be matched with local advisors that will help you achieve your financial goals, get started now.

Some parts of starting a small business are the same no matter where you plan to operate. Here are some of the basic requirements for beginning a new enterprise.
Photo credit: ©iStock.com/Laura Courteau, ©iStock.com/theasis, ©iStock.com/lavin photography
The post How to Start a Business in Wisconsin appeared first on SmartAsset Blog.
Video Transcript
Madison Chamber launches virtual portal for questions about COVID-19's impact on local business - WMTV
Posted: 19 Mar 2020 07:39 PM PDT
MADISON, Wis. (WMTV) -- The Greater Madison Chamber of Commerce has launched a virtual portal for employers to submit questions related to COVID-19 and its impact on business.
Questions may relate to community response efforts, best practices for businesses, types of assistance available for affected businesses, and more.
"The COVID-19 outbreak is having a significant impact on many businesses, and the Chamber has been working day and night with local, state and federal authorities to inform and ensure an effective community response," said Chamber President Zach Brandon. The Chamber says the portal is another opportunity to assist the community, support businesses and share important updates and information during this challenging time.
To submit questions, visit slido.com and enter the event code #ASK4BIZ (not case-sensitive). Chamber staff, in collaboration with a team of local public-sector leaders and private-sector subject matter experts, will collect questions and post answers in as timely a manner as possible. Questions can also be submitted via email at ask@madisonbiz.com. Responses will be posted on the Chamber's website at: madisonbiz.com/covid19faq

Discover Easton launches programs to support Easton's small businesses - Cecil Daily
Posted: 20 Mar 2020 07:06 AM PDT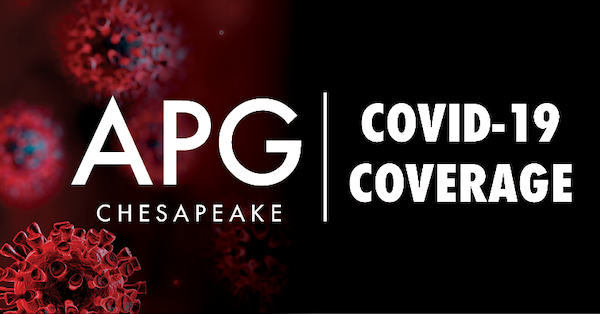 EASTON — Although Easton's small business community has been hit hard by the coronavirus (COVID-19) pandemic, many businesses are changing their routines or incorporating new ways of serving customers during these unprecedented times.
As part of this effort to connect customers with the small businesses that need them most, Discover Easton has rolled out its Local Business Gift Card program, an online portal where visitors can buy gift cards or certificates to their favorite locally owned businesses while practicing social distancing.
"Although this is uncharted territory for everyone involved, we felt the need to act quickly to support our small businesses," Discover Easton Executive Director Ross Benincasa said. "But what has really stood out to us has been the support from the greater Easton community. We already have gift card orders coming in from other states and are nearing $2,000 in purchases after just 72 hours."
In addition to offering the gift cards for locally owned businesses, Discover Easton is absorbing all credit card fees and delivery costs to customers who buy the gift cards. This means all money spent through the portal goes directly to the small business in need.
To help patrons find food from local restaurants, Discover Easton has created a list of Easton restaurants offering carryout service for the foreseeable future.
"These are difficult and uncertain times, but it's been heartwarming to see that our town is determined to face the challenges together," Discover Easton Marketing and Events Coordinator Jeff Lankford said. "We are going to work hard every week to find new ways to offer our support to the entire Easton community."
Talbot County has convened an Operational Working Group made up of officials from the Talbot County Health Department, Talbot County Emergency Services, Talbot County Government, Talbot County's towns, University of Maryland Shore Regional Health, law enforcement agencies and many other community partners, including Discover Easton. This group is monitoring this evolving situation closely and will release information each weekday to share any updates affecting the citizens of Talbot County.
For more information and ways to support Easton businesses, visit www.discovereaston.com. Follow Discover Easton on Facebook, Instagram and Twitter @discovereaston.
Discover Easton is a marketing, promotion and events nonprofit organization operating as a member of the Mid-Shore Community Foundation. The mission of Discover Easton is to enhance, promote and preserve the vitality of Easton's independent merchants, which benefit business owners, residents and visitors; and to bring awareness to the town's historical roots and lifestyles.