State's One Stop business portal launches with fresh design, new features - Delaware Business Times
---
State's One Stop business portal launches with fresh design, new features - Delaware Business Times
Posted: 19 Sep 2019 08:40 AM PDT
Gov. John Carney has launched a new and improved version of the One Stop online portal for businesses seeking documentation and reporting requirements.
Delaware One Stop, available at onestop.delaware.gov, is a centralized platform for businesses that launched in 2005. It is designed to help business at any stage apply for a business license, make required filings with the Department of Labor, and create formation documents for a legal entity with the Division of Corporations.
The new design prioritizes user experience and revolves around an account dashboard that tracks and saves progress. The new One Stop is hosted in cloud-based architecture built on the Salesforce platform.
"One of the things we hear all the time from small businesses is how hard it can be to figure out what you need from the state in order to open your doors. We know that entrepreneurs just want to take care of those things quickly and get to work, but state government doesn't always make it easy," said Carney. "Today we're taking a big step in that direction and bringing many of those functions together on a single portal – Delaware One Stop."
Multiple state agencies contributed to the development of the portal. The core functions of the new site include business license registration via the Division of Revenue, hiring reporting through the Division of Unemployment Insurance, and coverage verification with the Office of Workers' Compensation.
"We want to make it easier for businesses to succeed in Delaware," said Secretary of Finance Rick Geisenberger. "With the new Delaware One Stop portal, we're partnering among multiple state agencies to leverage technology that makes registering a business seamless, faster, and more efficient."
The updates also includes a step-by-step guide to creating business entity formation documents for submission to the Division of Corporations, helping users on the path to organizing a Delaware corporation, partnership, or LLC.
"The new streamlined process brings an efficient solution to form a new business in Delaware. The State Chamber applauds the Governor's initiative to make the new One Stop website a reality," said Mike Quaranta, president of the Delaware State Chamber of Commerce, which assisted with reviewing and testing the One Stop site prior to launch.
In line with the re-launch, the state offers these tips:
The Division of Revenue Business License is $75 per year and is pro-rated (renew by the end of December for the next calendar year).
You can print a temporary business license from the One Stop; you will receive your official copy in the mail in about a month if all looks good.
After you register your business, you will need to pay gross receipts tax.
Businesses that hire employees need to register with Department of Labor – with both the Division of Unemployment Insurance and the Division of Worker's Compensation. You can do this from One Stop under "Report Hiring" as soon as you know you'll have employees.
Other licenses, such as professional licenses, environmental permits, and local/county licenses, are not yet included in the One Stop system. You need to apply for these separately.
You have read 1 out of 4 free articles this month.
Already have an account? Log In
Facebook's Portal Targets Several Markets Worth $300 Billion - Market Realist
Posted: 20 Sep 2019 04:35 AM PDT
On Wednesday, Facebook (FB) unveiled new models of its Portal hardware products. The company introduced three new Portal models—Portal, Portal Mini, and Portal TV. The Portal and Portal Mini are improved variants of the original Portal—a smart speaker that also supports video calling. However, the new Portal TV is more advanced. The new Portal TV doubles up as a video calling and video streaming device in the mold of Amazon's Fire TV or Roku.
Nearly $300 billion up for grabs for Facebook's Portal business
With the latest Portal hardware refresh, Facebook expanded the scope of its hardware business to target a much larger revenue opportunity. The smart speaker market and video streaming device market are booming. The global smart speaker market will grow to $23.3 billion in 2025 from $4.4 billion in 2018. The video streaming device market will grow to $271.8 billion in 2024 from $113.3 billion in 2018. Therefore, Facebook's Portal business targets markets worth nearly $300 billion.
In addition to making smart speakers and video streaming devices, Facebook also makes virtual reality devices through its Oculus subsidiary. The global virtual reality market will grow to nearly $27 billion in 2022 from $2.0 billion in 2016. Therefore, the revenue opportunity for Facebook's Portal and Oculus hardware businesses is close to $330 billion.
Facebook's hardware revenue opportunity rivals its core advertising business. Notably, Facebook is pursuing a $333 billion revenue opportunity in the global digital advertising market this year, according to eMarketer estimates.
Facebook seeking to break dependence on advertising dollars
Currently, Facebook relies on the advertising market for most of its revenues. In fact, advertising sales contributed 99% of Facebook's total revenues in the second quarter. The company depends more on the advertising market than its major peers. Google parent Alphabet (GOOGL) derived 84% of its revenues from advertising in the second quarter. Meanwhile, Twitter derived 86% of its revenues from advertising in the second quarter. Advertising contributed 96% of Yelp's (YELP) revenues in the second quarter. However, Facebook is trying to break its dependence on the advertising market. We think that explains why the company ventured into the hardware business.
Currently, Roku (ROKU) and Amazon (AMZN) dominate the video streaming market. Their stocks fell after Facebook announced its Portal TV device. Roku stock fell nearly 14%, while Amazon stock fell 0.28% on Wednesday.
Facebook puts price on its new Portal TV - Fox Business
Posted: 19 Sep 2019 02:07 PM PDT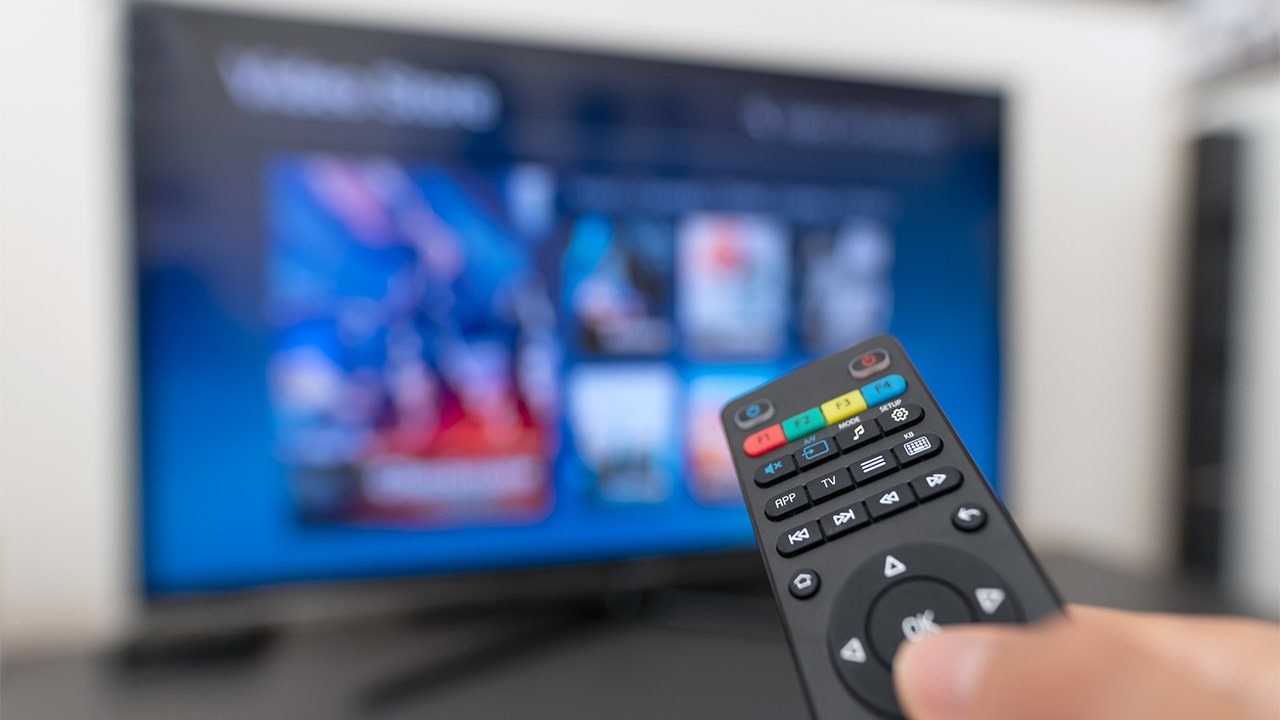 Social media giant Facebook has put a price on its new streaming device.
Portal TV — an accessory that, much like Amazon's Fire Stick, plugs into a TV and offers access to a library of online content — will start at $149 and begin shipping Nov. 5.
The device comes as part of Facebook's Portal family, which includes two smart tablets that allow users to video chat with one another. It joins an already crowded field of popular smart-TV providers, like Amazon and Roku, but it's pricing is a bit on the higher end.
| Ticker | Security | Last | Change | %Chg |
| --- | --- | --- | --- | --- |
| FB | FACEBOOK INC. | 189.99 | -0.15 | -0.08% |
Roku's revamped streaming stick starts at $29 and Amazon's Fire TV Stick starts at $39.
Unlike its competitors, though, Facebook's device will feature a camera and microphones that would work with the platform's Messenger and WhatsApp verticals. That might also allow the company to tap into fun extras, like augmented reality and face effects.
But the main focus will be on streaming: The company said you'll be able to watch Amazon Prime Video, CBS All Access, Showtime and more. Plus, The Information noted in July that Facebook approached Netflix and Disney about adding their content to its hardware.
Facebook's device could come at a time where users are still weary of the company's privacy practices. An Illinois lawsuit accused Facebook of violating the state's Biometric Information Privacy Act by illegally collecting and storing millions of users' data.
And Facebook is still dealing with the fallout from the 2016 presidential campaign, in which experts argued Russian hackers used its user data to interfere in the election.
But it seems that the company is aware of that: You'll be able to disable the camera and microphone via a tap or a sliding cover at the front of the device, according to The Verge.
Facebook shares were up 1% as of press time.