Buy-sell agreements: What every business owner should know - Upstate Business Journal
---
Buy-sell agreements: What every business owner should know - Upstate Business Journal
Posted: 31 Jul 2019 01:00 PM PDT
By Rob DeHollander
As a business owner, I know how easy it is to get stuck working "in your business" rather than "on your business."
However, I recently saw the cost of this in a tragic light, and it's a cautionary tale. I worked with the family of a business owner who ran a very successful business in the Upstate for more than 20 years. Unfortunately, he had done no business planning, and a critical oversight was the absence of an exit strategy. When he died unexpectedly, it cost the family about 30% of the fair market value of the business. Imagine if you invested years of hard work and then your family had to sell your business at deep discount.
Every business owner should have a plan in place to ensure the continuity of the business should anything happen to them. For many business owners, this plan involves setting up a buy-sell agreement.
What is a buy-sell agreement?
A buy-sell agreement ensures business continuity if the owner becomes disabled, decides to retire, or passes away unexpectedly. It outlines the parties involved in the agreement, describes the events that trigger a transfer, and lays out an agreed-upon value of the business. Having this kind of agreement in place can help avoid rushed decisions during what can be a stressful time.
Structuring the agreement
There are several ways to construct a buy-sell agreement. The best choice for you will depend on your company's structure and ownership:
Cross purchase: Another business partner agrees to purchase the business from the owner or the owner's family.
Entity purchase: The business entity agrees to purchase the business from the owner or the owner's family.
Wait-and-see: The buyer of the business is allowed to remain unspecified, and a plan is put in place to decide on a buyer at the time of a triggering event (e.g., retirement, disability, death).
Funding methods
It's important to include funding details in a buy-sell agreement to ensure a successful transfer and to keep the business running smoothly. Common funding methods include cash or assets of the business, a loan, and installment payments, as well as employee stock ownership plans (ESOPs) and insurance.
ESOPs
When selling a business to employees, an ESOP can be established to help provide a source of funds. An ESOP requires specialized administration to navigate the complexity of the agreement and to comply with the applicable rules and regulations. Candidates for an ESOP generally fit within the following guidelines:
Privately held, profitable C or S corporation
More than 30 employees
Value of at least $3 million
Established management team and strong cash flow history
Life and disability insurance
Insurance provides liquidity to help the business during a challenging situation or to purchase the business from a grieving family. Depending on the structure of the company and the type of buy-sell agreement, the business may be able to pay the premium, or bonuses may be given to those policy owners who pay the premiums.
• In a cross-purchase agreement, all business owners will purchase, own, and be the beneficiary of an insurance policy insuring each of the other business owners.
• With an entity purchase agreement, the insurance policy is usually owned by the business. Even with multiple owners, only one policy per owner is needed.
• In wait-and-see agreements, the policy ownership and beneficiary structures vary, depending on the type of the agreement that is ultimately put in place.
Next steps
When determining whether a buy-sell agreement would work for your business, keep these considerations in mind to help you make the best choices for your company, your partners, and your employees. If you do move forward with a buy-sell agreement, be sure to consult with an attorney and a tax adviser to develop a plan that best serves the needs of your business.
---
Robert DeHollander, a certified financial planner, is a managing partner and co-founder of the DeHollander & Janse Financial Group in Greenville. Find out more: www.djfinancial.com. 
Related Articles
Business owner against sidewalk on his property - WILX-TV
Posted: 31 Jul 2019 02:47 PM PDT
SPRINGPORT, MI. (WILX) -- A longtime business owner in Springport in Jackson County says the village is making him foot the bill for a sidewalk that isn't really needed.
Fred Ludtke says that his business will not benefit from the use of a sidewalk that he's being forced to pay for.
He says it's not fair and he's out of options.
"I just feel there are better places for them to spend their resources considering there are a lot of streets with school children that they're not addressing sidewalks on," said Ludtke.
Springport Elevator sits next to Dollar General, a newer business that needs a sidewalk in front of it, according to village ordinances.
Now, Springport Village officials want to add a sidewalk in front of Fred Ludtke's company to make the store more accessible, and make him pay for it.
"Our business has no walk in trade, there are no houses serviced by this, it would strictly service Dollar General," he said.
Ludtke says that according to their ordinance, the village should prioritize putting sidewalks on streets that need them more, instead on the front of his property.
But Village President Gordon Webb says they're doing everything they can to make Springport safer and more accessible.
"Down by the school we just added bike lanes, additional sidewalks, moved the crossing in cooperation with the school to make that area a safer place. I think we've got our priorities very well aligned here."
Ludtke says his family has no say in the matter, because they don't live in Springport, but feels they should be heard because they have a business there.
"There's nothing we can do about it, so this is why I'm here."
They tried to reach out to the village to ask them not to build the sidewalk, but Webb says that wasn't really the case.
"They came to a public hearing when the Dollar General was in for its zoning changes...they asked if we had plans for a sidewalk and at that time we said no," said Webb. "At this point in time, that's the only communication we've had. So, how do you communicate with someone that won't respond to you?"
Webb adds that his offices have an open door policy and he is always willing to discuss concerns, however, he plans to build the sidewalk for the village.
"We're looking out for the community, and we're going to make our decision based on the good of all, not the good of one."
Copyright 2019 WILX. All rights reserved.

Business owner chases two off property, shoots one Tuesday - The Bakersfield Californian
Posted: 31 Jul 2019 10:43 AM PDT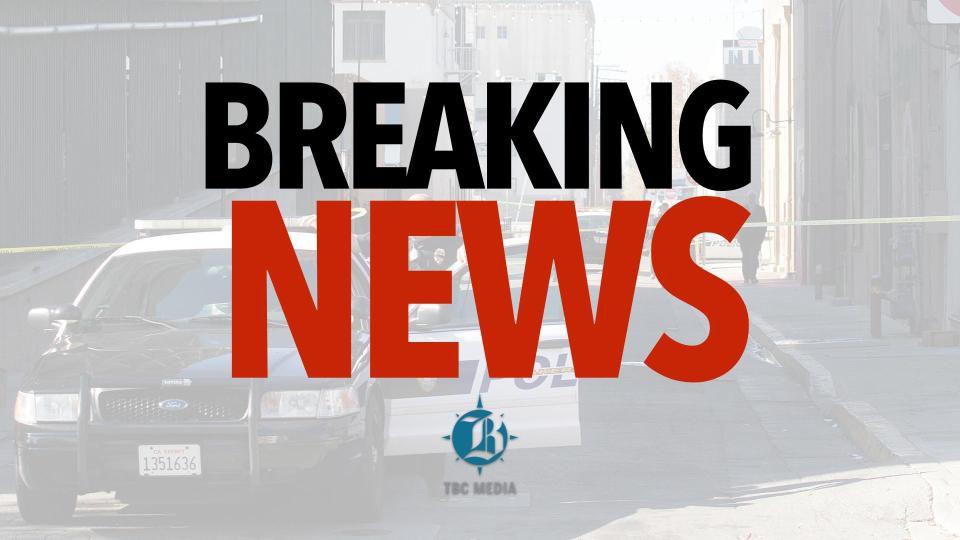 Bakersfield police department continued its investigation Wednesday into an incident involving a local business owner who chased two suspicious people off his property, confronted them and then shot one on Tuesday.
At about 6:08 a.m. Tuesday, the Bakersfield Police Department responded to reports of two suspicious people on a business property located at the 1400 block of Easton Drive. Shortly after the initial report, the business owner told BPD the two people fled in a vehicle and he was chasing the two down in his own car. Several officers responded to the situation.
A confrontation between the two people and the business owner occurred after the fleeing vehicle went into the Kern River near Truxtun Avenue and Mohawk Street. The business owner fired a gun, striking one. The other person fled on foot and was not found by BPD.
BPD arrived after the shooting occurred and immediately sought medical aid for the shooting victim. The business owner stayed on scene and cooperated with police. No arrests have been made. 
The shooting victim is at Kern Medical Center and is listed in critical but stable condition. 
Anyone with information is urged to contact Detective Robles at 326-3953, BPD at 327-7111 or the Secret Witness Line at 322-4040. 
BPD continuing to investigate shooting involving business owner - KGET 17
Posted: 01 Aug 2019 10:38 AM PDT
Posted: / Updated:
BAKERSFIELD, Calif. (KGET) — Police are continuing to investigate an incident in which a business owner chased suspected burglars and shot and injured one of them.
The investigation has not yet been submitted to the District Attorney's office so a decision has not been made on whether to charge the business owner, DA's spokesman Joseph Kinzel said Thursday.
"When BPD concludes its investigation, if they feel charges are warranted, they will submit it to us and we'll review the evidence and make a charging decision," he said.
The incident occurred Tuesday morning after the business owner reported seeing a vehicle on his video surveillance that he recognized from a previous burglary.
The vehicle fled with the business owner in pursuit, police said.
A short chase occurred between the two vehicles on the bike path west of Mohawk Street. Police said both vehicles drove down into the river bed and one vehicle hit the other, which ended up in the water.
After the vehicle was in the water, the business owner fired a shot, striking one of the individuals he was chasing, police said. The wounded person was taken to Kern Medical with a gunshot wound to his stomach.
Business Owner Fighting Human Trafficking in Indianapolis - 93.1 WIBC Indianapolis
Posted: 01 Aug 2019 08:04 AM PDT
INDIANAPOLIS— The owner of a new clothing company is working with a nonprofit to end human trafficking across Indianapolis.
Anyone who donates used clothes gets a percentage off when they shop at Modern Spindle.
It's a new boutique that focuses on sustainable, clean fashion for women. There is an automatic 10% discount if you donate gently used clothes. That donation helps women struggling in the roughest parts of the city.
"The truth is we're the crossroads of America which makes us perfectly positioned to traffic people," All Worthy of Love Indianapolis director, Liz Pitcher said.
The store has fashionable styles for all shapes and sizes.
Modern Spindle owner Natalie Fields is constantly filling her car with boxes of donations. On Tuesday nights, she meets a group of women from All Worthy of Love in a secure location.  All Worthy of Love is a nonprofit organization that helps women who are victims of trafficking. 
"For every person we encounter, there's probably 20 that are unseen," Pitcher said.
The four women load one car with hygiene kits and lunches and then quickly say a prayer. They head to the roughest neighborhoods in the city.
"We meet new fresh faces every Tuesday night of women who are victims of trafficking, women who are struggling with prostitution, some are just homeless or drug users," Fields said.
Women sometimes approach them by recognizing the same car. The group also reaches out to women they see who may be in distress.
"It's not about us," Fields said. "It's about helping them. Just in order to meet these women and give them what they need it feels good."
Fields and her mom started the business in January. 
"My ultimate goal is to be able to feature local survivors who are makers," Fields said. "So with that being said, they make clothing, they make candles whatever it is that they do, I'll feature that in our store and the proceeds will go back to them because they're the makers."
They also offer private appointments for clients who want to be able to shop and try things on before purchasing. 
To learn more about All Worthy of Love, click here.
(PHOTO: WISH-TV)