---
Harrisonburg business owner encouraged by conversation over downtown concerns - WHSV
Posted: 10 Jul 2019 03:16 PM PDT
HARRISONBURG, Va. (WHSV) — The owner of two businesses in downtown Harrisonburg expressed that he was encouraged over recent discussions with officials over an issue brought to the attention of city leaders publicly.
"I think it's a matter of everyone being concerned, so we're all on the same team on this," Jeff Hill, the managing partner and owner of Joshua Wilton House and Local Chop & Grill House, said.
City Council heard from a couple of people with interests in downtown during its meeting on Tuesday night about a small group of individuals who were accused of causing a ruckus.
"They might panhandle at times, and that might be how they support themselves, but the issue isn't the panhandling. The issue is the crime going along with them," said Tim Brady, the owner of Pale Fire Brewing.
The behavior has sparked concern over the reputation of the downtown district.
"Loud, vulgar language in the library area or littering or — just things that are really not consistent with our environment downtown," Hill said on Wednesday. "We don't want the false impression that downtown is not safe. It is safe and we've done a lot, the merchants, HDR [...] to build downtown Harrisonburg as a destination and you don't want to see that diminished in any sort of way."
Tuesday was not the first time city leaders were confronted with the concerns. A recent meeting brought together business owners to discuss the issue.
The meeting came on the heels of a dog found dead in Denton Park and complaints from business owners in the city.
Chief of Police Eric English said he was headed out of town on Wednesday afternoon and not available for an interview, but sent the following statement to WHSV:
"First let me state that Downtown Harrisonburg is a very safe place. While I understand their concerns, the fear of coming downtown should not be one. We have a dedicated bike officer to the downtown area along with our district officers. I want to ensure we provide a presence in the downtown area, but also I don't want to over police the area wherein in[sic] creates the perception that downtown is unsafe when we know that is not the case. We will enforce the negative behaviors that arise from individuals in the downtown area as we would any other location in the city. We will continue to work with the business owners and residents in this area as well as with parks and rec to provide an effective presence in the downtown area.
Our Community Place Director of Development and Administration Eric Olson-Getty said in past city meetings that he believes the city needs a shelter that accepts all homeless people and has resources provided. He understands the business owners' concerns but says making arrests won't make a difference.
"They might go to jail for the night, they won't be able to pay all those fines and they're just going to end up back on the street again," Olson-Getty said.
Man found guilty of stabbing business owner with drug needle - KRQE News 13
Posted: 10 Jul 2019 09:06 PM PDT
ALBUQUERQUE, N.M. (KRQE)- In observance of Pueblo de Cochiti cultural traditions and routine maintenance, Kasha-Katuwe Tent Rocks National Monument will be closed on July 13, 14 and 25.
This is one of 12 scheduled closures this year which also include: Jan 6, May 3, July 13-14, July 25, Nov. 1, Thanksgiving Day, Christmas Day, New Year's Day, the Friday before Easter, Easter Sunday, and the Monday after Easter.
Public Hearing Set on Water Rate Hike - Business Owner Says It Would Be Devastating to His Car Wash - The Missourian
Posted: 11 Jul 2019 10:00 AM PDT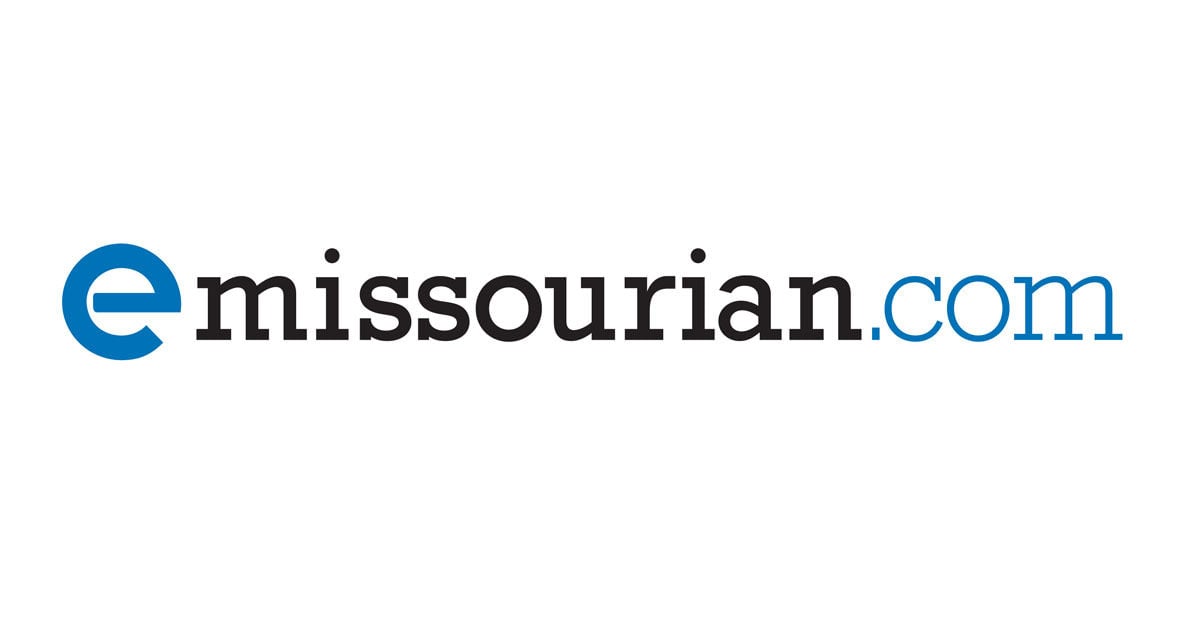 As the city moves forward with plans to raise water rates, one business owner said the increase would be devastating to his business.
Bill Hoaglin, who owns and operates Beacon Car Wash on East Osage, said he was alarmed when he read in the newspaper that the planned water rate increase could send his water and sewer bill up by 45 percent.
"We use a lot of water that does not go into the sewer district," Hoaglin said. "A 45 percent increase is a pretty high increase."
Speaking at the July 2 board of aldermen meeting, Hoaglin said the proposed raise, if it is 45 percent, would impact businesses that rely on water for its service.
"We cannot go from a $10 car wash to a $14.50 car wash," Hoaglin said.
The public will be invited to comment on the proposed city water rate increase at the July 16 board of aldermen meeting.
At that meeting, aldermen will consider an ordinance that sets new water rates.
If approved, the proposed ordinance would increase the existing minimum charge for users inside the city limits from $6.57 per month to $7.50 per month, and would set a flat volume charge of $2.92 per thousand gallons, or fraction thereof, for all volumes uses.
The current volume charge is $2.87 per thousand gallons from 2,000 to 5,000 gallons; $2.60 per thousand from 5,000 to 10,000; and $2.33 per thousand for all volumes over 10,000.
The proposed rate increase would apply to all water users in the city with no provisions for high volume users.
If the new rates are approved, a household using 5,000 gallons a month will see their water bill go up from the current $15.18 to $22.10 a month — an increase of 45 percent.
Unanswered Questions About Dallas' Paid Sick Leave Ordinance Leave Business Owners Frustrated - Dallas Observer
Posted: 11 Jul 2019 02:00 AM PDT
Even before it began in earnest, a question-and-answer session about the city of Dallas' new paid sick leave ordinance grew heated Wednesday afternoon.
Before she began a presentation explaining the new ordinance, Hannah Alexander, partnership liaison with the city's Office of Fair Housing and Human Rights, told a packed auditorium at the J. Erik Jonsson Central Library that the office hadn't finished certain rules for businesses that should enact the new policy.
The sentence was barely out of Alexander's mouth before an audience member began shouting at her.
"It is ludicrous to ask us to administer a policy and be in compliance when you can't even tell us what the rules are, and to do that within two weeks," the man yelled.
Dozens of business owners and managers expressed frustration with the new ordinance, which is set to go into effect Aug. 1. A common concern was the lack of clarity about how the law applies to certain categories of business and how managers and human resource officers should implement it. In large part, city officials could offer no clarity on those questions, telling attendees to wait until the city releases a set of administrative rules in about a week. Several attendees left feeling frustrated that officials had no answers for their questions.
"I'm really not trying to be ugly here," said one business owner. "I don't think this is as much of a question-and-answer session as it is questions you guys need to know."
The ordinance requires employers to offer paid sick leave to any employee who works 80 hours or more in the city of Dallas in a single year. The rule applies to companies that are headquartered elsewhere but have employees working at job sites within the city limits. It applies to paid interns, part-time employees and paid apprentices, but not to unpaid interns or independent contractors.
The ordinance requires employers to allow employees to take paid leave for medical reasons, as well as for other reasons, including to seek services after being the victim of certain crimes, including sexual assault and domestic abuse.
A major source of confusion at the session was a provision in the ordinance that states that, although the law goes into effect on Aug. 1, city officials won't begin fining most businesses for noncompliance until April 1, 2020. For businesses with five or fewer employees, city officials won't begin levying fines until August 2021. Another provision states that employees have two years to file complaints with the city if employers don't comply.
Those two provisions left many in the audience questioning whether an employee could wait up to two years to file a complaint about a violation that occurred during the grace period, during which business owners and managers are still figuring out how to comply with the rule.
Alexander said the city would not assess fines for any violations that occurred during the grace period, no matter when complaints were registered. Beverly Davis, director of the city's human rights office, said city officials understand that the ordinance is new and it may take time for businesses to comply with it.
"This is not a hammer that was created so that we could try to go after businesses," Davis said.
The Dallas City Council passed the ordinance in April, but it's unclear whether any worker in Dallas will benefit from it. Austin passed a similar ordinance in 2018 but has been unable to implement it because of ongoing litigation from Texas Attorney General Ken Paxton. Alexander said city officials are aware of the lawsuit and will act accordingly if the Texas Supreme Court issues a ruling that affects Dallas' ordinance.
Downtown business owner: blatant thefts and vandalism 'taking the wind out of my sails' - The Bakersfield Californian
Posted: 10 Jul 2019 07:00 PM PDT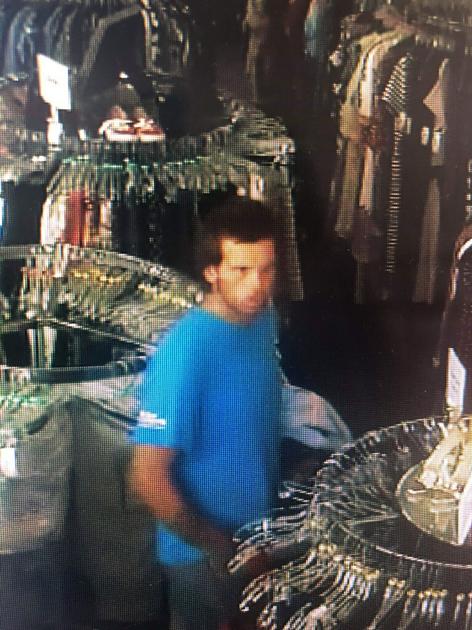 Longtime downtown business owner Dixie Brewer wonders when it's all going to end.
It's Tuesday afternoon and a man in a blue shirt enters her downtown consignment store, In Your Wildest Dreams. He's brusque, rude to employees who offer assistance, and begins gathering items of clothing, laying them across his arm.
Asked if he needs a dressing room, his answer is a curt "No."
"Are you looking for something special?" employee Rosa Rodriguez inquires.
By this time the employees know something is wrong. The atmosphere in the store changes.
The man now has the attention of five employees. Some approach him.
"He doesn't care," Brewer says. "He's prepared to harm someone to get out."
Rodriguez considers locking the front doors, but how will the man react when caged?
In a Facebook post, employee Tanner Boyd writes that the man "was definitely on something."
"I asked him if he'd like a fitting room, trying to get the clothes from him, and he started for that front door where we had an employee standing right in front. This guy didn't care, he blew right past all of us."
The man, dressed in clean clothes and shoes, didn't appear to be homeless. Employees said his behavior suggested a "You can't touch me" demeanor.
Brewer says she wonders how long any business can stay in business with this "rampant out of control behavior."
"It's taking the wind out of my sails," she says
She praises local police for their efforts, even while acknowledging they can't do much more than they're already doing.
"I don't call the police anymore for this petty stuff," she says.
But just three weeks ago, two men and a woman arrived, the men on bicycles, the woman on foot.
Security video shows the woman ducking into the store, and moments later running out carrying something.
"My 61-year-old self chased her on foot all the way to Union Avenue," Brewer said. While running she called police.
"She ditched us and got away," Brewer said.
The store owner communicates with other area merchants on the Facebook group page Downtown Community Watch. That's how she knows she's not alone.
Scroll down and there's video of a woman apparently trying to knock over a temporary road construction sign.
Scroll again to find a photo of two newly planted blooming Crepe Myrtle shrubs and Asparagus Ferns destroyed by vandals.
Farther down page? A photo of large pile of trash dumped at the doorstep of Blue Oak Coffee Roasting, a locally owned business that has seen more than its share.
"This was here waiting for us this morning," the post read. "Great way to start the day. Hope everyone has a wonderful day."
Brewer says local merchants are not getting the political support they desperately need. The police officers she speaks with are just as frustrated.
But there may be some relief in sight. The passage of Measure N last November, which raised the city sales tax from 7.25 percent to 8.25 percent, will pump an estimated $58 million in new funding into city coffers.
As a result, the Bakersfield Police Department expects to hire 100 officers over the next three years.
Most of those new uniforms have yet to hit the streets, but Brewer and other area business people hope it makes a difference when they do.
"At what point is there going to be a change that can help us?" she asks.