---
Business news in brief | Business - telegraphherald.com
Posted: 12 Jul 2019 10:30 PM PDT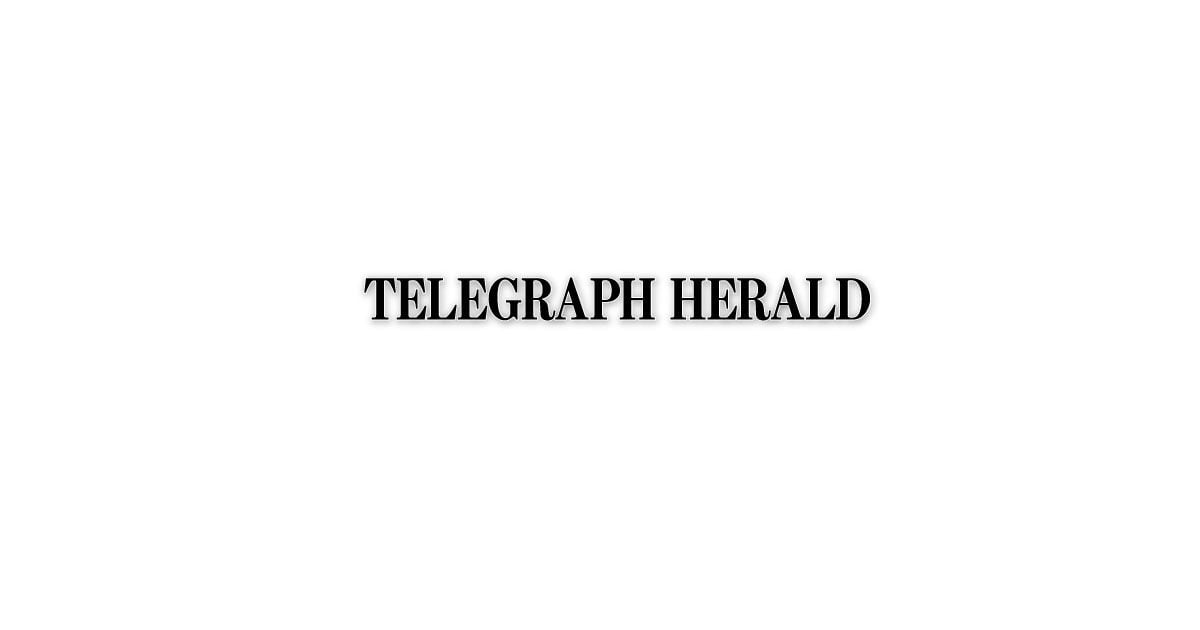 Mnuchin urges Congress to quickly pass new debt limit
WASHINGTON — Treasury Secretary Steven Mnuchin told congressional leaders that the debt ceiling should be raised before lawmakers leave for their August recess to avert the potential of an unprecedented default on the national debt. In a letter to House and Senate leaders Friday, Mnuchin said that based on updated projections, "there is a scenario in which we run out of cash in early September."
Judge sides with Pentagon, Amazon
A federal judge is dismissing allegations that bidding for a $10 billion cloud computing contract with the Pentagon was rigged to favor Amazon. Friday's ruling dismissing Oracle's claims clears the Defense Department to award the contract to one of two finalists: Amazon or Microsoft. Oracle and IBM were eliminated during an earlier round, but Oracle persisted with a legal challenge claiming conflicts of interest.
VW, Ford team up on driverless vehicles
NEW YORK — Volkswagen will invest $2.6 billion into a Pittsburgh autonomous vehicle company mostly owned by Ford. The automakers who were once rivals are deepening their partnership to develop driverless and electric vehicles in an ultra-competitive landscape. They will become equal owners of Argo AI and plan to put autonomous vehicles on the roads in the U.S. and Europe. The deal includes a plan for Ford to use VW's electric vehicle platform to build zero-emissions cars for the European market.
United to scrap 8,000 flights over Boeing
CHICAGO — United Airlines says it expects to cancel about 8,000 flights through October while its Boeing 737 Max jets remain grounded. The airline is taking the plane out of the schedule until early November, about a month longer than previously expected. The plane is grounded worldwide after two deadly crashes.
S
tocks climb to record high closes
NEW YORK — Major U.S. stock indexes ended at record highs on Friday, with the S&P 500 ending above 3,000 for the first time. The market was driven higher by technology, consumer discretionary and industrial company stocks, which more than offset the drop in drugmaker stocks. Investors remain focused on the Federal Reserve. The Fed is expected to cut its benchmark interest rate later this month for the first time in more than a decade to help counter slowing growth.
The Dow closed up 243.95 points, or 0.9%, at a record high of 27,332.03.
WASHINGTON — U.S. producer prices rose modestly in June, another sign that inflationary pressures remain subdued.
The Labor Department said Friday that its producer price index, which measures inflation before it reaches consumers, rose 0.1% last month, same as the increase in May. Wholesale prices rose 1.7% from June 2018.
Toss out volatile food and energy prices and wholesale inflation rose 0.3% last month from May and 2.3% from a year earlier. Wholesale services prices rose 0.4% from May, most since last October, but goods prices dropped 0.4%
Energy prices fell 3.1% from May. Food prices rose 0.6%.
Inflation has remained tame throughout the record 10-year economic expansion, even as the unemployment rate has dropped to a very low 3.7%. Federal Reserve Chairman Jerome Powell cited persistently low inflation this week as a justification for potentially lowering short-term interest rates at the Fed's next meeting late this month.
Wages have risen only modestly, and inflation has largely remained below the Fed's 2% annual target.
Huawei calls on U.S.
to lift export restrictions
SHENZHEN, China — The chairman of Huawei said the Chinese tech giant has yet to see any benefit from President Donald Trump's promise to allow U.S. companies to sell some components to the company and called on Washington to remove it from a security blacklist. Liang Hua said the 'unjust and unfair' decision to add Huawei, the biggest maker of network equipment used by phone companies, to a list that restricts exports is hurting U.S. and global customers.
Business News in Brief, week of July 14, 2019 - New Haven Register
Posted: 13 Jul 2019 09:00 PM PDT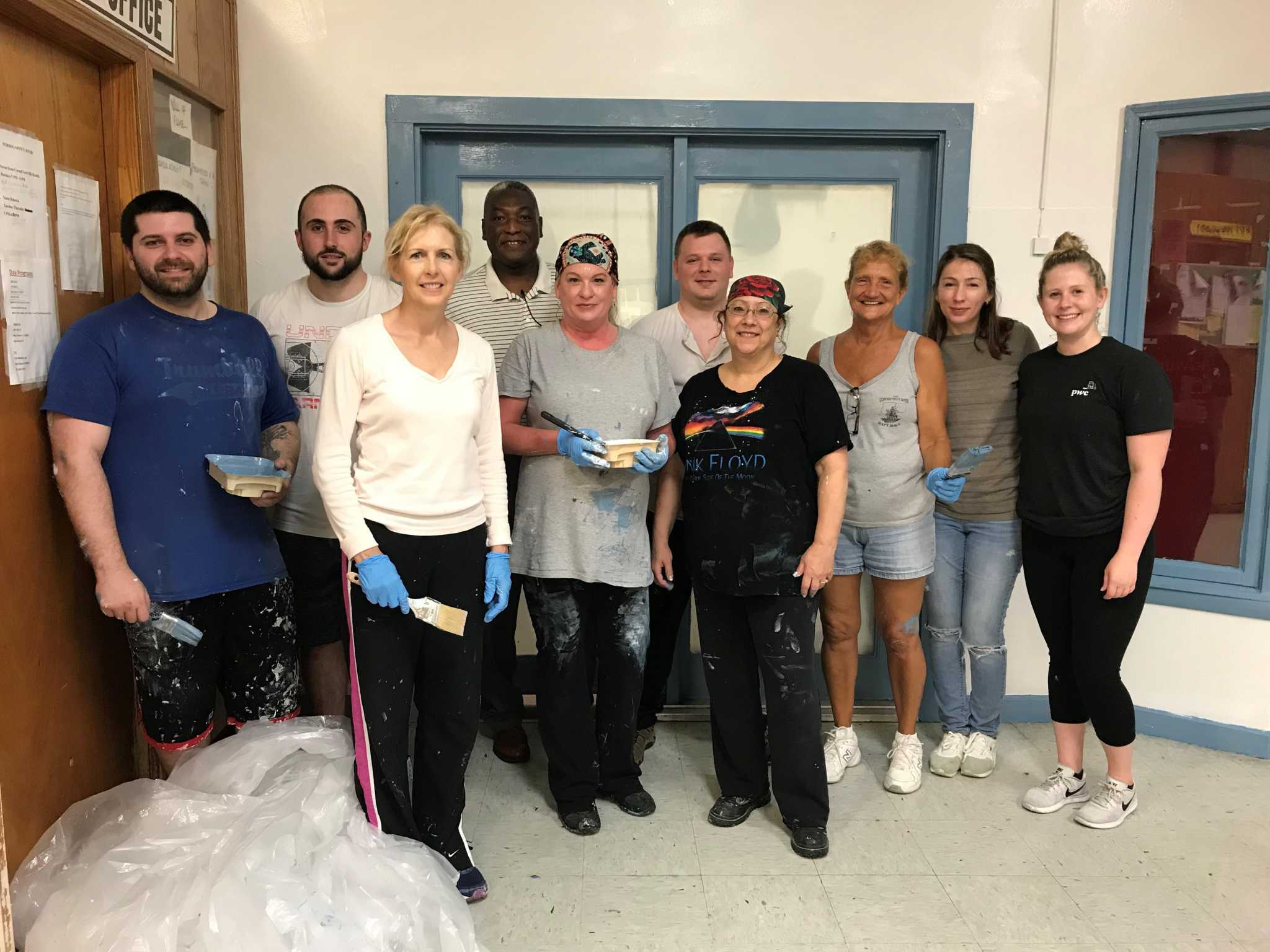 Summer networking by the water
The East Haven Chamber of Commerce and the Shoreline Chamber of Commerce will hold a Business After Hours networking event from 5:30-7:30 p.m. July 16 at Amarante's Sea Cliff, 62 Cove St. in New Haven.
Cost is $15 for members and $20 for nonmembers. Register online at www.easthavenchamber.com.
3 named to CTCPA Advisory Council
The Connecticut Society of Certified Public Accountants has named three are men to its Advisory Council for the 2019-20 activity year, according to a release.
 Ralph E. Anderson, CPA, MSAT of Prospect was appointed to the Advisory Council as chairman of the CTCPA Federal Taxation Committee, the release said. He is a trustee on the CTCPA Accounting Scholarship Foundation, and is a tax manager with the firm of Beers, Hamerman, Cohen & Burger, with offices in New Haven and Fairfield.
 Michael J. Delaney, CPA, CFE of Cheshire was reappointed to serve on the Advisory Council as a member-at-large, according to the release. He is principal auditor with the Connecticut Auditors of Public Accounts in Hartford, and also is a member of the CTCPA's Employee Benefit Plans Interest Group and its Governmental Accounting and Auditing Interest Group.
 Bradley Hillman, CPA of Oxford was reappointed to serve on the Advisory Council as a member-at-large, the release said. He is the CFO/Controller of Global Steering Systems LLC in Watertown, and also serves the CTCPA as chairman of the group's CFO/Controller Roundtable.
The Connecticut Society of Certified Public Accountants "is to advocate on behalf of the accounting profession, foster a professional community among CPAs, and provide professional development opportunities for CPAs in Connecticut," the release said.
Milford catering company gains 'green' certification
MILFORD — Seasonal Catering, a city-based farm-to-table business, recently was certified as a Level 1 Certified Green Caterer by the national nonprofit Green Restaurant Association, according to a release.
The business, established in 2014 by Jim and Michelle Calkin, has taken a number of steps, including being Styrofoam free; recycling plastics, glass, aluminum and kitchen scraps; using take-out containers, lids and cutlery that are made with bio-based materials that are compostable; having more than 35 percent of its main dishes be vegetarian or vegan; and purchasing produce from local farms, the release said.
For more information, visit www.SeasonalCatering.net.
Business News: July 13 | Nvdaily | nvdaily.com - Northern Virginia Daily
Posted: 12 Jul 2019 09:00 PM PDT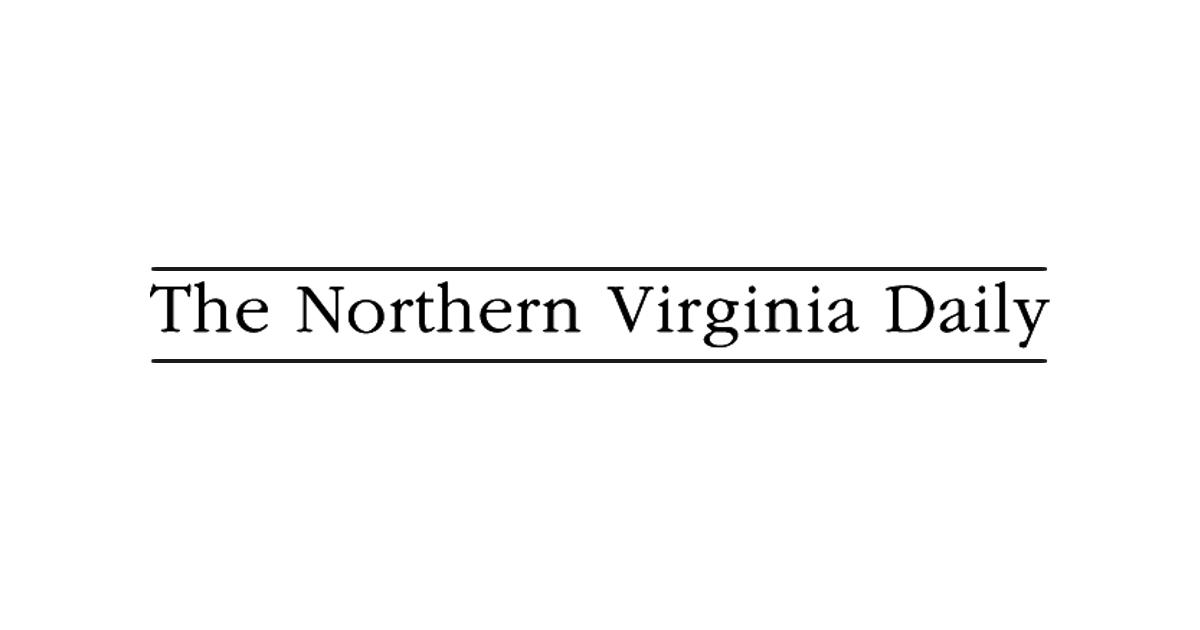 Giving campaign Convenience retailer Sheetz has launched its July Giving Campaign to support Sheetz For the Kidz, an employee-driven charity supporting underprivileged children.
With 100 percent of all donations directly supporting local children, Sheetz For the Kidz provides children in need the opportunity to celebrate the holidays with gifts such as new toys, clothes and other basic needs. Working with the Salvation Army to receive wish lists from local families, Sheetz employees shop, wrap and host holiday parties for the children and their families. Last year, more than $1.6 Million was distributed, making the holiday season brighter for more than 9,500 children in the six states Sheetz operates.
In partnership with Make-A-Wish, funds raised during the campaign also sponsor wishes of children with life-threatening medical conditions. The charity sponsors one child per Sheetz operating district, totaling 55 children this year.
Also, Sheetz For the Kidz recently announced a $601,000 donation to Feeding America to provide food to children in need. This commitment equates to approximately 10,000 meals per store.
Donations may be made to www.sheetz.com/ftk.
Business news for July 14 - Manhattan Mercury
Posted: 12 Jul 2019 12:39 PM PDT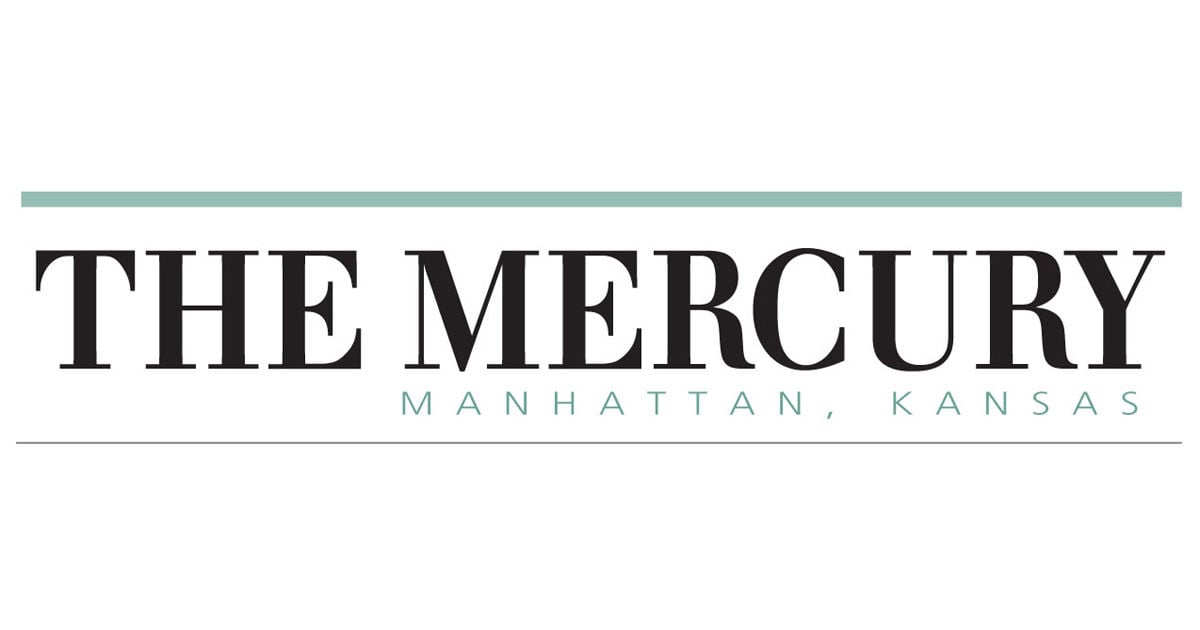 Bill North resigns from Salina Art Center
After nearly seven years, Bill North is stepping down as the executive director of the Salina Art Center, effective July 16.
Before coming to the Salina Art Center in late 2012, North was the senior curator at the Marianna Kistler Beach Museum of Art, Kansas State University for 17 years.
North's accomplishments during his tenure at the Salina Art Center include the organization of over thirty-five exhibitions and over 25 artist residencies, developing the Art Center's nationally-recognized hand papermaking program, and commissioning artist Conrad Snider to create a large-scale, ceramic tile mural for the Art Center's Santa Fe Avenue facade.
Salina Art Center is a nonprofit, contemporary art & education center accredited by the American Alliance of Museums.
New Boston
Creative wins Ag
Marketing Award
New Boston Creative Group, LLC won a Merit Award from the Agricultural Relations Council's annual Golden ARC Awards contest. The work recognized was a blog featuring profiles of Kansas farmers, which was produced for Kansas Farm Food Connection. Kansas Farm Food Connection is a joint effort of eight Kansas organizations committed to sharing the story of agriculture with a non-agricultural audience.
The Golden ARC Awards contest, now in its 29th year, honors stellar work created by public relations professionals in the agricultural industry.
New Boston Creative Group is a full-service integrated marketing communications agency that specializes in web design, digital marketing and video production.
Discovery Center receives $10K grant
Humanities Kansas recently awarded the Flint Hills Discovery Center a $10,000 grant for a film about the Santa Fe Trail. HK awarded $63,000 in grants to several other Kansas organizations.
To commemorate the bicentennial of the Santa Fe Trail, the film, "The Santa Fe Trail: Commerce, Conflict, and Cultural Convergence," examines the people that traversed this trade route through the American West, its impact on indigenous populations, and the legacy that remains today.
HK grants are designed to share stories that inspire, spark conversations, and generate insights that strengthen civic engagement.
In the News: Business Owners and Clients Increasingly OK with Texting After Hours - Small Business Trends
Posted: 12 Jul 2019 03:00 PM PDT
We're always working anymore.
We may post business hours on our office or stores but those don't tell how much business owners are working before and after them. But maybe that's because our customers are OK with it?
That's why we weren't too surprised by the results of a new survey from Carphonewarehouse this week. They found that 73% of business owners think it's OK to text clients after business hours.
If that many believe it's OK to text a business client after business hours, that must mean they're not getting a lot of push back from those clients they're texting.
Now, this could be a good and a bad thing. Yes, keeping clients happy is great. But you'll need to establish boundaries if you're available outside your listed business hours. Otherwise, you'll never get away from work.
For the rest of the week in small business news, check out our roundup below:
---
---
Finance
New Mastercard Partnership Helps Gig Workers Get Paid
Digital technology is providing more options for today's workforce. And workers are using these options for greater autonomy and independence. But this independence brings with it challenges when it comes to finances and reliable income.
Sales
4 Tips About Customer Refunds You Need to Know
Good news — you received a payment from a customer or client. The bad news is, they're now asking for a refund. Refunding requests can be disheartening, but they can happen from time to time. Don't go into a panic or ignore the request when you get one.
Small Business Operations
Attention: 13 Small Business Documents You Must Keep on Hard Copy
A business entity exists under its documentation. Without the proper records, registration, licenses and other legal documents, a company is just an idea in the owner's head. Having hard copy business documents registered in the right places make the business a real entity.
Social Media
What You Need to Know About Facebook Places for Your Business
Facebook Places is a geolocation tool that is designed to help users share their favorite spots and discover new ones. Users can "check in" at various locations, from cities to movie theaters to small boutiques, and then share updates with their connections that include a map and pin showing that exact location.
Startup
FreshBooks New Feature Helps Businesses Set Up Retainer and Recurring Payments
One of the biggest challenges for small business owners is eliminating the labor-intensive processes of daily operations. And one of these operations is the many tasks in accounting. A new feature from FreshBooks is going to help businesses by setting up a retainer and recurring payments from clients.
Taxes
65% of Small Businesses Got a Tax Refund for 2018 – and Most Were Happy
For individual taxpayers, refunds are a common thing. But for small businesses, it depends on the type of entity you establish and the type of taxes you pay. 2018 Small Business Tax Refunds Survey According to a report from OnDeck, 65% of the business owners received a tax refund in 2018. And while 75% said they were satisfied with the outcome, 1 in 4 weren't.
Technology Trends
Canva Flyer Maker Provides Small Businesses with a New Marketing Tool
Canva's Flyer Maker lets you create professional flyers in seconds. It's a web based tool giving small business owners graphic design capabilities. Small Business Trends contacted Liz McKenzie, Head of PR and Communications at the company, to learn more. Canva Flyer Maker Why It Matters Canva's Flyer Maker was designed for the busy small business owner.
Image: DepositPhotos.com
---