---
Merrill expands online business filing to include domestic, foreign limited liability partnerships - alreporter.com
Posted: 11 Jun 2019 04:54 AM PDT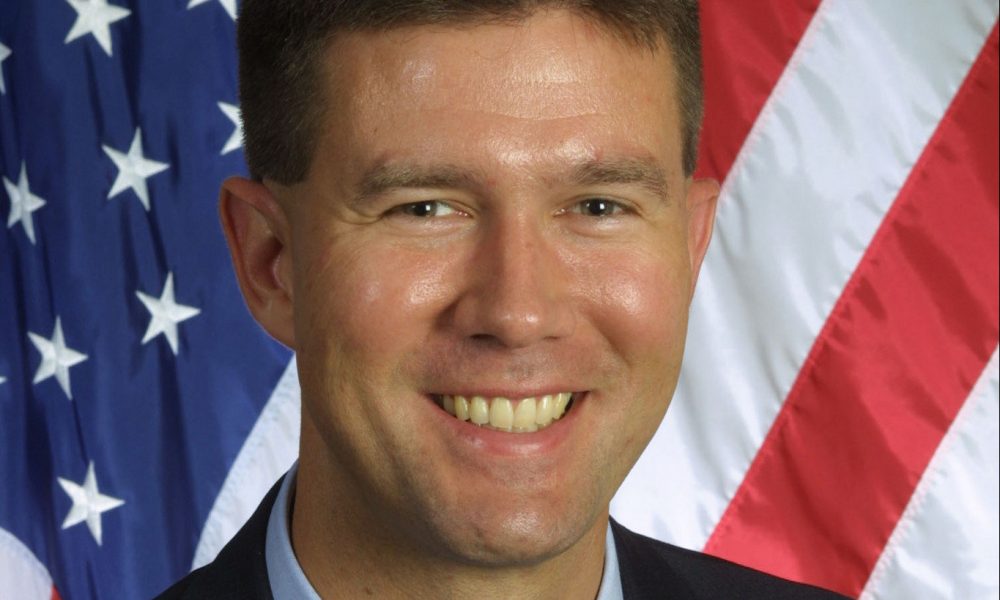 Alabama Secretary of State John Merrill expanded online business filing services to include domestic and foreign limited liability partnerships on Monday.
"The online service is offered statewide and is designed to eliminate the red tape that too often slows down business development in our state," Merrill said. "Now, Alabamians can register or update their business from the comfort of their home or office."
Merrill took office in January 2015, at which time forming corporations online had limited access. Merrill said making accessibility for Alabamians is one of his priorities. Now, online filing tools include formations of LLCs, for-profit corporations and trademarks.
"I am proud to have modernized the business filing process for Alabamians and will continue my commitment to boosting Alabama's economy and small businesses," Merrill said.
News Corp. attacks internet platforms for hurting news business - Crain's New York Business
Posted: 11 Jun 2019 01:09 PM PDT
News Corp.'s general counsel blamed internet platforms for hurting the news business by siphoning off profits and promoting less reliable news for readers in his prepared remarks for a congressional panel exploring the impact of technology companies on the media industry.
"The marketplace for news is broken," News Corp.'s General Counsel David Pitofsky said in his prepared remarks Tuesday. He criticized what he described as "free-riding by the dominant online platforms," which he said have diverted advertising dollars away from the companies that created the content and into their own coffers.
The House Judiciary antitrust subcommittee led by Rhode Island Democrat David Cicilline invited Pitofsky to testify at the hearing along with Atlanta Journal-Constitution editor Kevin Riley and Matt Schruers, a vice president of Computer & Communications Industry Association, an industry trade group.
The panel is kicking off the first hearing in its broad antitrust investigation of the technology industry with a focus on the market power of online platforms over news outlets.
Rupert Murdoch, an ally of President Donald Trump, owns News Corp., which holds media and broadcasting properties including the Wall Street Journal, the New York Post, Fox News and publisher HarperCollins.
Ciclline's inquiry comes after news last week that the Trump administration's top antitrust officials have divided up scrutiny of Alphabet Inc.'s Google, Apple Inc., Facebook Inc. and Amazon.com Inc. The Justice Department's antitrust division will examine Google and Apple, while the Federal Trade Commission will look into Facebook and Amazon.
The developments are increasing pressure on the tech giants, which were already under fire in Washington over Russian campaign meddling and data breaches, and come while Congress is trying to draft a tough federal privacy law and to hold tech companies responsible for the content disseminated by their services.
"In recent years, there's been a cascade of competition problems in the internet," Cicilline said in his opening statement. "Concentration in the digital advertising market has pushed local journalism to the verge of extinction."
He said the investigation would document anti-competitive conduct online, explore the impact of dominant firms and assess "whether our competition system and current enforcement levels are adequate to address these problems."
Riley emphasized the need for local journalism to thrive by pointing to his newspaper's years-long coverage of the Atlanta public schools cheating scandal, in which teachers and administrators were found to have received bonuses based on bogus student test scores.
"Too often, the debate about media and tech platforms is framed within a discussion of international news brands," he said in prepared remarks. " But the greatest peril for our nation lurks at the local level, where a regional or community paper must cope with a fast-changing technological and financial landscape."
Growing pains: how Helly Hansen revamped its online business - Essential Retail
Posted: 11 Jun 2019 01:07 AM PDT
Relaunching a website is rarely painless, but for Chris Hammond, global digital director at outdoor wear brand Helly Hansen, it was a true baptism of fire. "For the first two weeks after we went live we did 6am starts and 3am finishes every day," he says.
"I remember one evening sitting in a hotel in Dublin at 3am, trying to figure out why, to upload our entire image backlog, it was going to take three-and-a-half weeks."
Hammond joined the company, which was founded in Norway in 1877, nearly three years ago. That was in the midst of an ambitious plan to overhaul its legacy platform; and unify over 30 sites across 19 countries, each with specific language options, payment methods, shipping rules, localised content, and product availability. In other words: there were lots of moving parts.
A decision had been taken to move away from the now dissolved eBay Enterprise platform to Magento Commerce Cloud and Magento Order Management system. "But what that meant for those of us coming in for the week of the launch, was no one had ever re-platformed a business before and quite a number of things had been missed," he says.
"To put it simply: we went live with a very raw site and we lost money in that time and things got pretty bad."
Some of the issues included third party plug-ins not being compatible with the new platform, but he says the team also made some rookie mistakes: "A lot of the changes meant that overnight we lost 40% of our organic listings," he says.
However, their hard work and help from partners, including system integrator Vaimo and Magento, helped to turn it around. As well as added investment in its eCommerce and digital marketing teams – to offset the SEO issues. Two months later, orders were going through smoothly, and after "a lot of downtime" in the first year, the site hasn't had any unplanned outages since the beginning of 2018.
Not only did the disruption fail to impact the bottom line, but the company achieved double-digit growth for the last two years, increasing traffic by 24%, with mobile traffic up 48%, and online revenue growth of over 45%.
Plans are underway to further develop the digital business, with the company having been bought by retail conglomerate Canadian Tire for CA$985 million (£576 million) last year.
"Be very concerned with SEO. Ensure you have an agency that has gone through everything with a very fine tooth comb"Chris Hammond, global digital director, Helly Hansen
Lessons learned
Talk of digital transformation often belies the many bumps along the way. "If everything went really smoothly, none of us would have a job and a computer would be doing it," he says.
Hammond's take is refreshingly honest – and potentially helpful for others. So what would he do differently? Not surprisingly, there's a long list. Although he notes the learning process was invaluable. 
"Do not redesign and re-platform at the same time. That is a big one," he says. "Be very concerned with SEO. Ensure you have an agency that has gone through everything with a very fine tooth comb."
He also described how prioritising load time is a must: "What you find is if the site loads slowly and the shopping experience is poor, then it doesn't matter what marketing has been done."
Re-platforming is rarely a quick win, because of the inherent risks involved, he adds. Although that doesn't mean the long-term benefits aren't worth it.
"Ensuring your digital capabilities map onto your strategic priorities is the biggest thing," he says.  "If they do, then you are in a really good position not only to do any of the platforming you need to do, but also the digital transformation."