Top 8 reasons why your business should get online today - http://smallbusiness.co.uk
---
Top 8 reasons why your business should get online today - http://smallbusiness.co.uk
Posted: 15 May 2019 03:31 AM PDT
How often have you Googled the nearest coffee shop when you're out and about and in need of a pit stop? And how many times a day do you quickly search on the internet for opening hours or to research new products?
If you take a moment to really think about, it's probably quite a lot. In the UK, the average person spends over a day a week online, which is twice as long as ten years ago, so just imagine how things may continue to grow in the next ten years.
If your business doesn't yet have an online presence, or you're in the process of starting your own new exciting business venture and building a website isn't on your to do list, you could be missing out on the many benefits being online offers businesses of all sizes.
As well as reaching your customers, many of whom will be spending many hours online, there are numerous benefits to building an online presence. Here are just eight of the top ones:
1. Gain credibility
Having a website gives your business instant credibility, customers are more likely to trust your business when they land on your professional website. Being online also opens your business to a world of opportunities to further build on this trust, such as through online reviews and testimonials.
2. Reach your customers
Your business needs to be where your customers are – and that's online for at least some of their customer journey. Not only will it be easier for your customers to find you, you'll be able to reach more of them and communicate more effectively when you create an online presence for your business.
3. Beat the competition
It's highly likely that at least some, if not all, of your competitors have an online presence. Potential customers searching for your products or services could very well end up on your competitor's website.
4. Control your brand
Having your own website means you have greater control of your brand online. There are many exciting opportunities to get creative and showcase your brand online, proving to customers why you're the top choice.
5. Receive online reviews
Showcasing reviews of your business is an effective way to demonstrate your credibility and gain customers. Although you can receive great feedback on social media, having a page of your website dedicated to showcasing what your customers are saying about you – and on your products if you opt for an e-commerce shop – is a fantastic way to encourage sales and build trust.
6. Be open 24/7
Whether you like to check what time the shops open early in the morning, or prefer to search for the perfect gift for your brother in the evening, the internet allows us to shop outside normal opening hours. Having a website allows customers to visit your business 24/7.
7. Get found
With customers heading to search engines to find local stores or search for products and services, you could be missing out on valuable customers by not being online. Whether it's working on some SEO to get your business higher up the search results or making sure you appear on Google Maps, having an online presence is the first step to making sure customers can find your business.
8. Get more for your marketing buck
Having a website is your foot in the door to the world of digital marketing. From email marketing to utilising social media, having an online presence allows you to explore digital avenues that could help you spread brand awareness, reach customers and increase sales more cost effectively than traditional marketing methods.
Find out how to make the most of these benefits in the full article here. If these reasons are enough to convince you to get your business online, you can download a great 25 page guide that makes getting set up online a breeze here.
This article has been brought to you in partnership with the UK Domain.
Read more
Ask SCORE: Online directories for your business? - PostBulletin.com
Posted: 15 May 2019 03:00 AM PDT
In recent columns I have focused on your business's online presence. A reader asked me, "How about online directories, should I use them?"
Good question!
One of the simplest, yet most important, things you can do to enhance your online visibility is to make sure your business name, address and other contact information is placed on the web in as many places as possible.
The most effective way to do this is to make sure your business is listed consistently across a variety of online directories. The word "directories" can be a bit deceiving, however. Yes, this can include online versions of old-school directories such as White Pages, Yellow Pages and the Better Business Bureau, but it also includes sites such as Facebook, Yelp, Angie's List, LinkedIn, CitySearch and Foursquare. In fact, marketing experts that I talk to tell me that there are at least 50 online local business directories that you should consider, depending on your business goals and target audience.
But let us first take a look at some numbers from the U.S. Department of Commerce. In the third quarter of 2017, U.S. online retail sales reached $115.3 billion, up 3.6 percent from the same period a year earlier. That's a huge number, of course, but it still represents less than 10 percent of total retail sales during the quarter, which came in at a whopping $1.27 billion. So, while online sales are significant and, on the rise,, the majority of sales still occur offline.
So a logical question is what can listings in a variety of directories do for your business? When looking for a particular product, service or business, searchers are more likely to use their phone than a computer. There is no doubt that many of these searches lead to online sales, but most people still prefer to do business face-to-face.
This is precisely where online directory listings can help — they can drive people to your business's actual location. Even if you don't have a storefront or physical office space where you can work with customers, keeping your address and contact info up to date will help your business show up in local searches performed in your area.
Where should you focus your online listings and directories? One of the most important is undoubtedly Google My Business. Google remains the dominant search engine on the web and likely will be for the foreseeable future. A listing on Google My Business means you will also appear on Google Maps, a tool that many use when looking for directions. It also means that customers can post reviews of your business on Google.
However, in addition to Google, SCORE and its content partners like Deluxe Corp. report that there are many online directories you should/could consider, including (just to name a few):Angie's List Best of the Web, Bing Places for Business, The Business Journals, Citysearch, DexKnows, Directory Critic, Foursquare, Google My Business, Hotfrog, Kudzu, Local.com, Manta, MapQuest, MerchantCircle, SuperPages, TripAdvisor, White Pages, Yahoo Local Listings, Yellow Pages, Yellowbook, YellowBot, Yelp, and Yext.
In general, the more directories you use, the better. It gives your business a larger presence on the web, which gives you the best chance of getting in front of customers looking for the product or service you offer.
Here are some important things to consider when you place your business in online directories:
Make sure your information is identical across each directory. Websites and search engines can act intelligently, but only to a point. Like humans, they get confused if they're given conflicting information. This is why you need to make sure your business name, address and phone number are listed in exactly the same way across the web.
If your business is known by a few different names, pick one and go with it. Customers may call your business Pam's Bar, Pam's Restaurant, or Pam's Bar and Grill, but that will only confuse search engines and directories. Choose the name you'd like to use to identify your business online and keep it consistent across listings.
The same can be said for your address. You don't want to list your address as 123 S. Main St. in one listing and 123 South Main Street in another. Even though the addresses are technically the same, keep the format consistent to avoid confusion.
When your business information is listed repeatedly across the web, it builds credibility with search engines because they begin to realize the legitimacy of your business. Keeping your listings consistent is a simple task, but it is crucial.
It's also important to keep this in mind if your business moves locations or changes its name. It may take a bit of work, but if anything changes — business name, address or phone number — be sure to update your listings accordingly.
Business Live: Wall Street rebounds - BBC News
Posted: 15 May 2019 07:38 AM PDT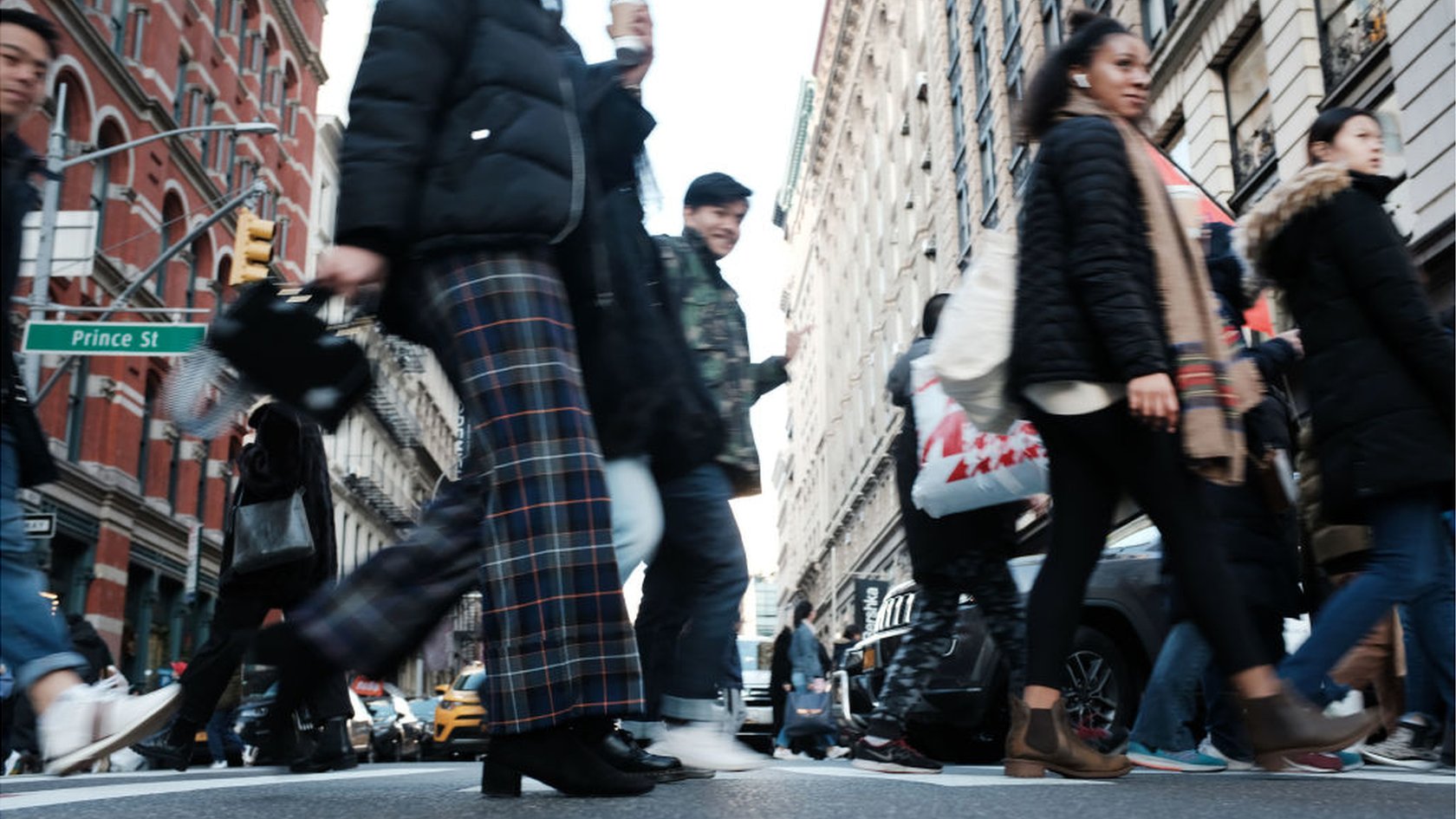 Summary
Get in touch: bizlivepage@bbc.co.uk
Wall Street opens lower
US retail sales fell in April
Pound nears two-week low
TUI issues profit warning on 737 Max
Gambling firms to pay £4.5m in penalties
Businesses can benefit from consumer interest in online reviews - Wyoming Business Report
Posted: 15 May 2019 04:00 AM PDT
With the popularity of online reviews, businesses might want to pay attention to the five little yellow stars as a key marketing tool to their growth and success.
Third-party review sites like Yelp, TripAdvisor and Google give consumers quick access to information when they're looking for a service or wanting to try out a new restaurant or retail shop. Alternatively, if they are pleased or dissatisfied with their experience, they may want to give an evaluation or influence a purchase to help other consumers.
In either situation, consumers like knowing that with a click, the reviews are authentic, reliable and trustworthy. They want to see businesses with four- to five-star reviews and a high number of them.
Consumers treat these reviews as if they were personal recommendations from friends and family, their main source of information prior to the internet. They want to identify the businesses they can trust and where best to make a purchase to ensure they get what they want.
At the same time, they are savvy enough to know that not all reviews are truthful in the face of scams and paid endorsements, and that some are fake, unfair or unreasonable.
Consumer review survey results
A full 86% of consumers read reviews when they want to learn more about local businesses, a number that increases to 95% for those ages 18-34, according to BrightLocal's 2019 Local Consumer Review Survey, which compiles the latest trends in online business reviews. The survey was conducted in October 2018 with a representative sample of 1,000 U.S.-based consumers using an independent consumer panel. The findings are based on reviews for local businesses and not general product reviews, such as those found on Amazon.
The survey found that 50% of consumers will visit a business's website after reading positive reviews. Seventy-eight percent of those reading positive reviews will head straight to the business, while negative reviews turn away 40% of consumers. Ninety-one percent of 18- to 34-year-olds reading the reviews put as much trust in them as they do a personal recommendation.
The average star rating is the most important review factor for consumers, as has been the case for the past four years. Fifty-seven percent of consumers won't go to a business with fewer than four stars, and for 11% of consumers, the number is five stars. Consumers also want to see reviews with an explanation and give more credence to a lengthy, four-star review than one with five stars and no description.
Consumers also want to see multiple reviews for a business. BrightLocal's Google Reviews Study found the average local business has 39 reviews on Google, but those with at least 47 reviews rank in the top three search engine positions. According to the Consumer Review Survey, consumers read an average of 10 reviews before they feel like they can trust a local business.
BBB reviews for businesses
The Better Business Bureau, bbb.org/" target="_blank">BBB.org, provides invaluable reviews on businesses, so knowing what separates those reviews from other sources can serve as a tool to manage a business's online reputation.
Consumers want proof when they hear a business say they are trustworthy. They want quality, not quantity, in the information they seek, and they want businesses to take their feedback seriously, acknowledging they hear their concerns or appreciate their praise. BBB's reviews meet these desires.
BBB Business Profiles are the No. 2 resource visitors access on bbb.org. Consumers reading reviews on the profiles may look at a business's entire profile to learn more about the company and its products and services. BBB Accredited Businesses have been vetted and demonstrate BBB's values of being honest, trustworthy, transparent, equitable and proactive, which is something consumers highly value.
Quality reviews on bbb.org and other sources validate a business and bring in customers who are more confident about what a business has to offer. The result: The business stands out among the competition.
Pam King is president/CEO of BBB Serving Northern Colorado and Wyoming.