How 3 Entrepreneurs Came up With Their Business Ideas - SFGate
---
How 3 Entrepreneurs Came up With Their Business Ideas - SFGate
Posted: 14 May 2019 02:25 PM PDT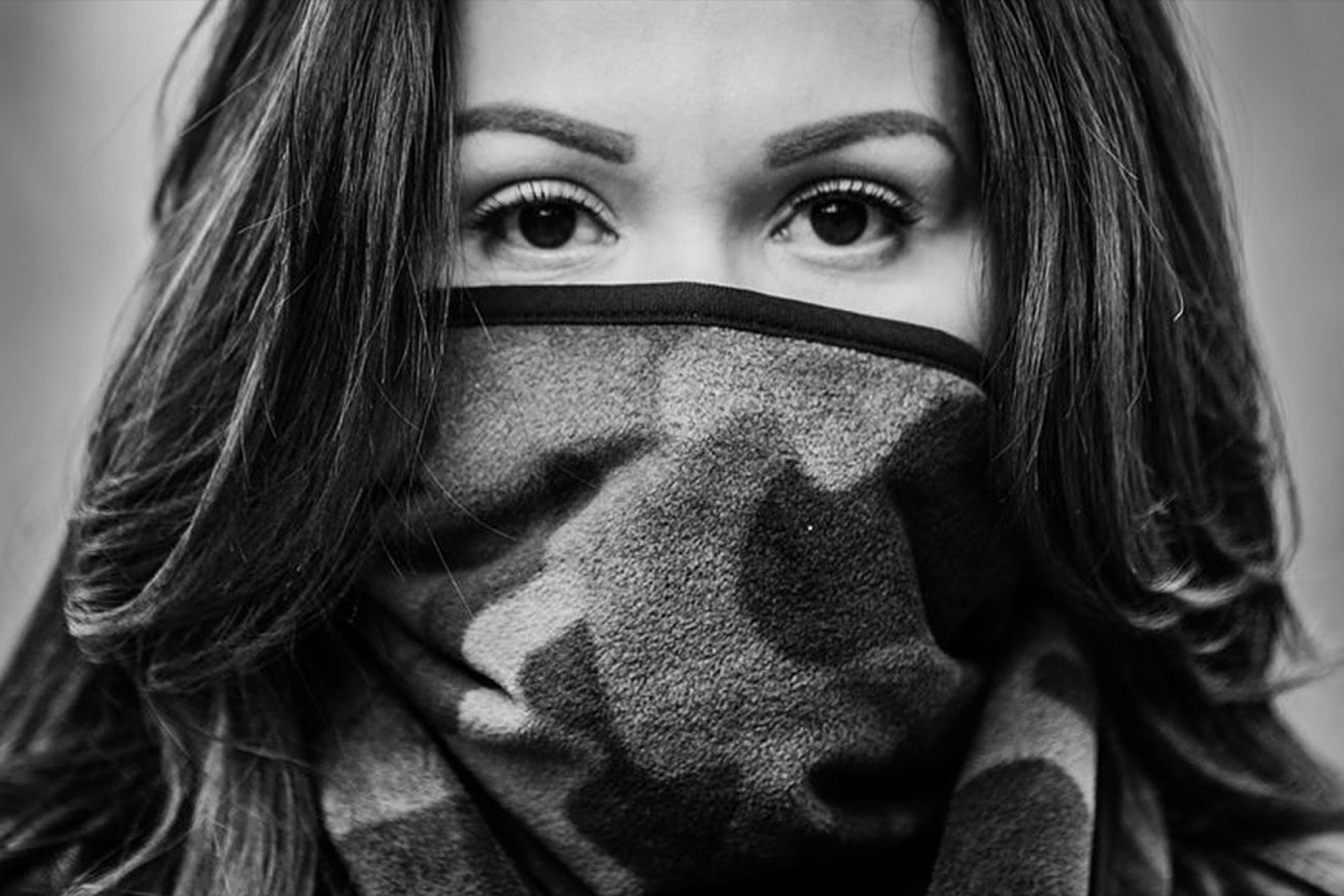 Entrepreneurs are people who dare to dream and concoct ideas that can be translated into a successful business.  It's estimated that 27 million Americans will leave the traditional workforce in favor of full-time self-employment by 2020, a Freshbooks report estimates. Some just dip a toe; others do a cannonball. There are those that sink, some that swim and the lucky few who qualify for the Olympics their first time out.
Related: The 10 Best New-Age Business Ideas You Haven't Heard About Yet
No matter how big or small, however, each business starts with a plan -- a vision or concept that someone has decided is worth trying. Take the following three entrepreneurs, for instance: Inspiration can come from many places, and these three entrepreneurs found theirs in unique ways.
Personal need
Many people start their own businesses around a product or service that they needed themselves, but couldn't find in the marketplace. This is true of Carlton and Hazel Solle, who built a thriving business on an unexpected accessory, the Bioscarf. This "accessory" is made from sustainable materials and protects its wearer from pollution, germs, pollen, even cigarette smoke.
The inspiration for the Bioscarf came when Carlton traveled to China and became seriously ill from breathing the polluted air there. Doctors told him that, to stay healthy, he needed to wear one of the ugly white filtration masks local citizens wear as long as he was in the country.
When he returned home, he shared his story with Hazel, who recalled her childhood living on a small farm in Costa Rica where there was no water and few comforts. Her favorite toys had been two hand-me-down raggedy dolls. With only scraps of fabric to work with, she'd made scarves to cover up the dolls' worn outfits.
"When I came back and we started talking about my getting sick and the mask, she thought of those dolls and the scarfs that she used to make; that is when she came up with the idea to put the two together," Carlton said.
The result was the Bioscarf, which ioutperformed most of the popular filtration masks on the market today ,with a 99.75 percent average filtration efficiency. These scarves are now sold worldwide and donated to people in need.
Related: Need a Business Idea? The Best Way to Find One Is to Stop Looking.
Family roots
Entrepreneurs are encouraged to use their knowledge or experience as stepping stones to success. For Matt Ampolsky, growing up in his family's concert business gave him the insider view of the process, which resulted in the wildly successful start-up Confirmed 360, an entertainment and concierge service.
As Ampolsky explained, "I was fortunate enough to attend 'meet and greets' and hang out backstage at major concerts and live events. I realized early on how impactful these life experiences were and made it my mission to deliver these unforgettable experiences to others."
He opened his first office, he said, while he was still a senior in college, and launched his website in 2015. The company specializes in delivering once-in-a-lifetime experiences: Since its launch, Confirmed 360 has arranged curated experiences with some of today's top celebrities, including music A-listers Taylor Swift, Ed Sheeran, U2 and Bruce Springsteen, and sporting great Rafael Nadal. It's also delivered custom VIP packages for the Super Bowl and major Hollywood award shows.
While Ampolsky said he has achieved what he set out to do, he realizes the importance of delivering what he promises. "As I continue to grow the business internationally, I remain committed to our mission -- to deliver the undeliverable," he said.
An old idea, revived.
Sometimes you don't need a new idea. You can simply revive an old idea someone else has had but never pursued to fruition. Walter Klemp, founder/CEO of Moleculin, was introduced a decade ago to a promising cancer treatment that had been abandoned when the original developer ran out of money.
The pharmaceutical company was in the process of developing Annamycin, a drug that selectively kills highly resistant tumors, especially patients suffering from AML (Acute Myeloid Leukemia). The company had to abandon the research due to funding shortfalls before the drug could be fully tested. The drug was then cast aside and left for dead, though early tests had shown promising results.
Klemp was approached about this potentially life-saving treatment by the original team involved in the drug's development. He spent his own money to uncover tests that had been done a decade before and concluded that those early results were worth trying to repeat. He offered to reactivate the team and fund its research. Klemp believed in the science so much that he convinced investors to come on board for further research, including a repeat of all previous testing.
Moleculin was approved by the FDA in September 2017. It got the go-ahead to begin testing and has begun those trials to bring Annamycin to market, delivering a potentially history-making cancer remedy that so far has shown early promise that could help AML sufferers around the world.
Related: How to Avoid Wasting Time on Dead-End Business Ideas
Bottom line
There isn't one way to find the perfect idea or have the ah-ha moment that will start you on the path to entrepreneurship. You can discover opportunities by examining your own needs amd bringing your personal experience to the table, or you can revive an old idea. However, when your own ah-ha moment arrives, take a chance, dare to dream and do that cannonball into the deep end.
Related:

Copyright 2019 Entrepreneur.com Inc., All rights reserved
This article originally appeared on entrepreneur.com

Naperville students pitch their business ideas to local 'shark tank' in fight for investment money - Chicago Tribune
Posted: 14 May 2019 01:35 PM PDT
More than 50 student entrepreneurs from Naperville School District 203 high schools gathered for the 2019 Business INCubatoredu Pitch Night Monday at North Central College's Wentz Hall, the culmination of a yearlong project in which teams developed their own product or service to gain investment funds in a "Shark Tank" style event.
"They take what they learn in class and apply it to a real problem they are trying to solve with the end goal of having a viable business that they can pitch to investors," said Bryan Peckhart, a Naperville North business teacher. "These real, authentic learning experiences are so important for our kids."
Naperville Central business teacher Brad Neubauer shared that sentiment.
"This is unlike any class they have ever taken and the skill set students are learning goes far beyond the classroom," Neubauer said. "They're learning to work in a team, resolve conflict, network and communicate with adults and to practice and refine their presentation skills."
Eleven student teams showcased their products and services in the lobby and an additional five teams were selected to pitch their ideas on stage before the Advisory Council panel. Products included things like solar phone chargers, reusable straws and cleat covers as well as services like a fashion-forward clothing swap.
Nicki Anderson, president of the Naperville Area Chamber of Commerce, was part of the nine-person Advisory Council who assumed the role of the "sharks," asking the teens tough questions and challenging their business acumen.
"This (course) gives kids an opportunity to really dig in and discover their strengths," Anderson said. "They each have an opportunity to learn about their strengths, but they are also forced out of their comfort zone. They have to go in front of people who are running successful businesses and look them in the eye, shake their hand and tell them why their product is worthy of investment."
Anderson said the students learn the soft skills necessary to be successful in the workplace, and they are doing it in an environment where they can learn from their mistakes.
Neubauer agreed.
"At the end of the day, most of the students won't launch the companies they create in the INCubator class, but they will utilize the skills they've developed for the rest of their lives," Neubauer said. "I feel that students are learning skills in this class that they can't get anywhere else."
About 200 students have participated in the course since it began two years ago. Sinikka Mondini, executive director of communications for Naperville School District 203, said the course is designed to foster entrepreneurial thinking and an innovative mindset , which plays an important role in the global and local economy.
"We know that the earlier we can help students learn to work with others, become creative problem solvers, practice leadership skills, and take pride and ownership of their ideas, the better opportunities they will have in the future," Mondini said. "This course offers students the opportunity to learn and apply the skills that can lead to success, no matter what career path they may follow."
Naperville Central senior Gloria Rimkus said she has learned more than business skills from the course.
"This class made all of us better public speakers," Rimkus said. "I am going to be a business student at DePaul (University); I want to go into marketing and this has really helped prepare me for that."
District 203 Superintendent Dan Bridges said the INCubator program is dependent on community partnerships and financial support of the Naperville Educational Foundation. More than 50 community members and business leaders volunteered their time to partner with students and teachers throughout the year.
After the five finalists pitched their ideas to the sharks, three teams from Naperville North High School earned investments.
Style 360 earned a $3,000 investment. The team members are Mona Fang, Anahita Tewatia and Leilani Salemme.
Turf Breaker earned a $12,000 investment. The team members are Sean Doyle, Anthony Gabrione and Michael Miranda
Oracle Straw earned a $9,000 investment. The team members are Kevin Letcher, Ishan Sadhukhan and Parker Mullen.
Jane Donahue is a freelance reporter for the Naperville Sun.