---
Knipper wants to eliminate outdated voter registrations | Local News - messenger-inquirer
Posted: 15 Apr 2019 10:00 PM PDT
Stephen Knipper ran for Kentucky secretary of state in 2015 on a platform of eliminating outdated information of county voter rolls. At that time, 18 counties had more voters on their rolls than there were residents, he said.
Knipper, a Republican who is running for the Secretary of State's office again in next month's Republican primary, said Monday that number has increased from 18 to 49 counties.
"It's going to be 60 by the end of this year," he said.
Knipper is one of four Republicans competing for the GOP nomination. Removing outdated information from county voting rolls is still one of Knipper's priorities if elected, as well as created a voter identification system and improving the way the office works with new businesses.
"One of the first directives given to the secretary of state is go keep those rolls clean," Knipper said. If the rolls include outdated information, "it's hard to tell who can vote and who can't."
Knipper, former chief of staff to Lt. Gov. Jenean Hampton, said people he has met on the campaign trail this year remember him talking about the issue with the voter rolls four years ago.
"Because the problem wasn't cleaned up, it's really resonating with folks," Knipper said. Updating voter rolls is a function of the Secretary of State's Office, he said.
"Which begs the question, why hasn't it been done?" he said.
In addition to cleaning voter rolls and establishing a voter ID system, Knipper said the Secretary of State's Office should work with new businesses to streamline business filings. The secretary of state's website calls the secretary "Kentucky's chief business official."
"Early on in the Bevin Administration ... I noticed any new business coming in was getting bottlenecked" in their filing process, Knipper said, and the delay was "four to eight to sometimes 12 weeks."
Knipper said he would update the "Kentucky One Stop" business portal to make it more user-friendly, and he would advocate for secretary of state officials to be on hand when a company makes an agreement with the state to do business in Kentucky.
"If we are going to have any new business in Kentucky, the secretary of state should be there during the transaction" to begin working on the company's business filings right away, Knipper said.
"Right now, we can bring in as much business as we can, but if you hit that bottleneck, you're going to keep (seeing) frustration" from businesses, Knipper said.
Other priorities include improving voter data security. Before joining state government, Knipper was IT security project manager at Midland Guardian/AMIG and lead project manager for Catholic Health Initiative, which included designing IT security for 85 hospitals.
"My skill set being in IT and cybersecurity gives me an advantage over my competitors," Knipper said.
The Secretary of State's Office should focus on improving efficiency, he said.
"The secretary of state tends to be more the project manager of the state," Knipper said. "It's a partisan position, but it's really an administrative function."
Business Families Foundation launches drive to entrench strategic learning among world's business families - PRNewswire
Posted: 15 Apr 2019 04:17 PM PDT
Family-controlled firms make up 80-90% of businesses worldwide and are major drivers of GDP and employment.
Montreal-based BFF spent months overhauling a diverse offering of business courses, case studies, events, as well as a repository of more than 1,400 videos and interactive learning tools aimed at enterprising families, universities and advisors.
Drivers of GDP
The launch comes at time when family enterprises have gained hard-fought recognition for their economic impact and job-creation value. The world's 500 largest family-owned businesses account for a combined $6.5 trillion in revenue. Yet fewer than a third survive the transition from first generation to second. Roughly 13% of family businesses make it to the third generation.
BFF aims to reverse that trend though its three-pronged approach to learning. In doing so, families are invited to "relate" among peers, "understand" through sophisticated learning techniques and "apply" what they learn in their enterprises.
"The relate-understand-apply model is our key philosophy and forms our core beliefs," says BFF President Olivier de Richoufftz. "We firmly believe that in helping families build their learning cultures and identify their learning champions we are unleashing the fundamental elements that enable enterprises to grow and help economies thrive."
Lifelong learning paths
BFF's learning community are invited to "relate" through eight distinct themes, for example "achieving generational purpose", a perennial family firm challenge, and "improving impact" in which philanthropically-minded families can develop socially responsible businesses.
"Any family enterprise can take part in our global network and we encourage that," says BFF Chair Margaret-Jean Mannix. "We know what it takes to thrive, but we want families themselves to share their own experiences and contribute towards a deeper collective understanding of the keys to enhanced family enterprise longevity."
BFF is renewing its focus on blended learning, a form of online and in-person instruction, while enhanced immersive learning tools will be delivered by the foundation's university partners.
Additionally, BFF is preparing a 2019 launch of Family Forward, a web-based assessment tool that helps business families pinpoint their weak points and act on them through special training.
BFF has updated five key courses, some of which focus on women's roles, intrapreneurship, ownership and governance, and is on track to unveil two all-new courses – Financial Management for the Rising Generation and Active Philanthropy – later this year.
"Our portal is an essential toolkit for business families, for their chief learning officers and thought-leaders who value lifelong learning, and who put into practice the long-term approaches to business for which family enterprises are renowned," says de Richoufftz.
About Business Families Foundation:
Business Families Foundation is a not-for-profit educational organization which, through its global partner network of entrepreneurial families, universities and family enterprise advisors, promotes the success and longevity of family businesses through the delivery of specialized courses, events, proprietary research and interactive learning media.
Related links:
businessfamilies.com
For further information: Scott McCulloch, Senior Communications Consultant, Business Families Foundation, Tel: +1 514 983-9744, Email: scottsmcculloch@yahoo.co.uk
SOURCE Business families foundation
Related Links
ISBG Unveils New State-of-the-Art Digital Portal for CBD Product Sales - NASDAQ.com - Nasdaq
Posted: 16 Apr 2019 04:48 AM PDT
[unable to retrieve full-text content]
ISBG Unveils New State-of-the-Art Digital Portal for CBD Product Sales - NASDAQ.com
Nasdaq
LAS VEGAS, April 16, 2019-- via OTC PR WIRE-- International Spirits and Beverage Group Inc., a top-tier brand incubator in the Global Wine& Spirits.
Health Network to unveil care coordination portal - fiddleheadfocus.com
Posted: 15 Apr 2019 06:46 AM PDT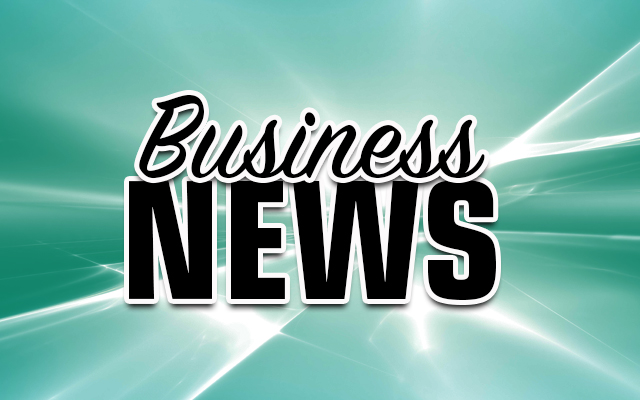 After many months of planning, brainstorming and designing, the Aroostook County Health Network will host an event on Friday, April 26, to showcase the prototype of their new secure, online care coordination portal, designed by Sweden Street Software and Consulting of Caribou.
CARIBOU and PRESQUE ISLE, Maine — After many months of planning, brainstorming and designing, the Aroostook County Health Network will host an event on Friday, April 26, to showcase the prototype of their new secure, online care coordination portal, designed by Sweden Street Software and Consulting of Caribou.  
The event will take place from 9 a.m.-12 noon at the Edmunds Conference Center at Northern Maine Community College in Presque Isle, and will allow those who will use the portal to view the prototype, ask questions and provide feedback before the initial launch in the coming months.   
According to Health Network officials, this countywide care coordination resource will streamline the process of connecting patients and clients to needed healthcare and social services.  Care coordinators, family coaches and others who help connect clients to services will be able to access a consistently updated listing of available resources and contact information. They will also have the option of signing into a secure communication portal, which will greatly speed up the time involved in locating resources and will provide a secure platform to ask questions and solve issues in regards to services.
Amy Kane, Aroostook County Health Network coordinator, said, "This project is very unique and exciting. The design is being led entirely by a group of its end users and the team of developers is located locally. It is a true Aroostook County collaboration that is intended to be sustained far into the future and has vast potential to extend beyond county lines."
The NMCC event will also serve as a launch for regularly scheduled educational and networking opportunities for care coordinators, family coaches and those who feel they would benefit from the training topics.  The first training opportunity will be offered this summer will address rules and program guidelines, specifically with Mainecare.
Heidi Rackliffe, Program Supervisor and Family Coach II at the Aroostook County Action Program, has served on the ACHN Care Coordination Affinity Group since its inception and has played an integral part in the design of the communication portal.  
"This project has the potential to be a game charger for the social service arena," Rackliffe said. "Oftentimes coaches, case managers and/or advocates spend a large portion of time trying to access resources to help the folks we serve regularly, some of the most vulnerable citizens of Aroostook County.  This project gives us immediate access to find a resource and/or network in real time."
Rackliffe said the project is a first.  
"When folks can work together for the common good, the referrals, the amount of services someone can access that they may have gone without for so long due to not knowing could be changed, the possibilities could be endless," she said.
For more information or to RSVP for the event, contact Jill Beaulieu, ACHN assistant, at (207)868-2796 ext. 2024 or by email: jillbeaulieu@pineshealth.org.