---
How to sell online and grow your business - Economic Times
Posted: 07 Apr 2019 06:00 PM PDT
Nowfal Beary founded NewBorn Cart and JabKas, online baby product brands, with 10 products in 2015. Four years later, he has 100 products on two online marketplaces.
Online marketplaces like Flipkart, Amazon, Snapdeal and Shopclues have made it easy for entrepreneurs to start online businesses.
A rise in the number of online shoppers has spurred them to expand or shift to online selling. The downside, however, is brand dilution since customers are not keen to know about the brand. This can be overcome by venturing into social media platforms or opening online stores. Here are three options to choose from:
To create a seller account on Flipkart or Amazon, the sites will verify your business documents, bank account in the name of business, and tax documents. After registering, you can list the products, set a price and start selling. The website will not influence the selling price, but charge a commission of 3-25% , besides a fi xed fee of Rs 5-40, and shipping charges of Rs 25-260 on each shipment. After deducting charges, you will get the payment in 7-15 days after sale. The charges can reduce your profits, especially if you are a small seller.
For shipping, most websites have logistics services to pick the packed product from the seller and deliver to customer. Alternatively, you can store the stock at their warehouse for a fee. It will save you the effort and cost of packing, facilitate faster delivery and allow them to handle exchange requests.
Benefits: High traffi c means you don't have to worry about marketing or promotional campaigns. There are no set-up costs and the onus of customer satisfaction—except for product—is not on you.
Drawbacks: Most sites have easy return policies, so you will get back a lot of products. Cancellations and exchanges will eat into the revenue and slow down payments.
You can also use e-commerce solution platforms to build an online store.
Shopify
and
GoDaddy
provide hosted solutions, which means they host and build the store, charging Rs 1,000-7,000 per month. It's a good option for beginners with no technical knowledge.
Open-source solutions like Magento, WooCommerce and PrestaShop are free of cost, but you will have to build the website from scratch and host it. To fulfil orders, you can store, pack and ship packages in-house or outsource it to a third party. The latter will cost more but offer more time to build your business.
Benefits: Online stores integrate with Google Shopping and social media platforms to offer high visibility. You also get to know your customer. The direct interaction with customers tells you where you need to improve, says Vedang Patel, Co-founder and Director, The Souled Store, an online pop culture store. Besides, you can devise your own return and exchange policies.
Drawbacks: Gaining customer trust is a big problem. "It's difficult to establish website authenticity and assure product quality," says Patel. "Getting traffic to one's website is an expensive process. If not done right, the cost can spiral," adds Patel.
Facebook is not just a marketing platform, but you can also sell products by setting up Facebook Shop on the fi rm's business page. However, you need an online store as Facebook Shop does not allow
direct selling
in India without an external site linked to it.
Don't have an online store? Start by creating a basic website with a free e-commerce solution platform like Shopify or Ecwid, and link it to Facebook Shop. The products on the site will be displayed on the business page. Customers can browse your catalog and order directly via Facebook. Order processing, shipment and payments are automated via the site.
You can carry out business in a similar manner on Instagram. You can't have a redirect link with each post, but can attach a single link of the online store in the bio. Without an online store, you can take orders by adding the 'contact us' tab on the business page, but will have to process each order and shipment manually.
Benefits: Facebook Shop is an effective way to get new customers, as your brand is exposed to its 2.3 billion active users.
Drawbacks: As the business grows, managing orders manually can become timeconsuming. Without an online store, you will have no other shopping outlet.

Haspel shifts its operations, marketing dollars, online - Greater Baton Rouge Business Report
Posted: 09 Apr 2019 08:29 AM PDT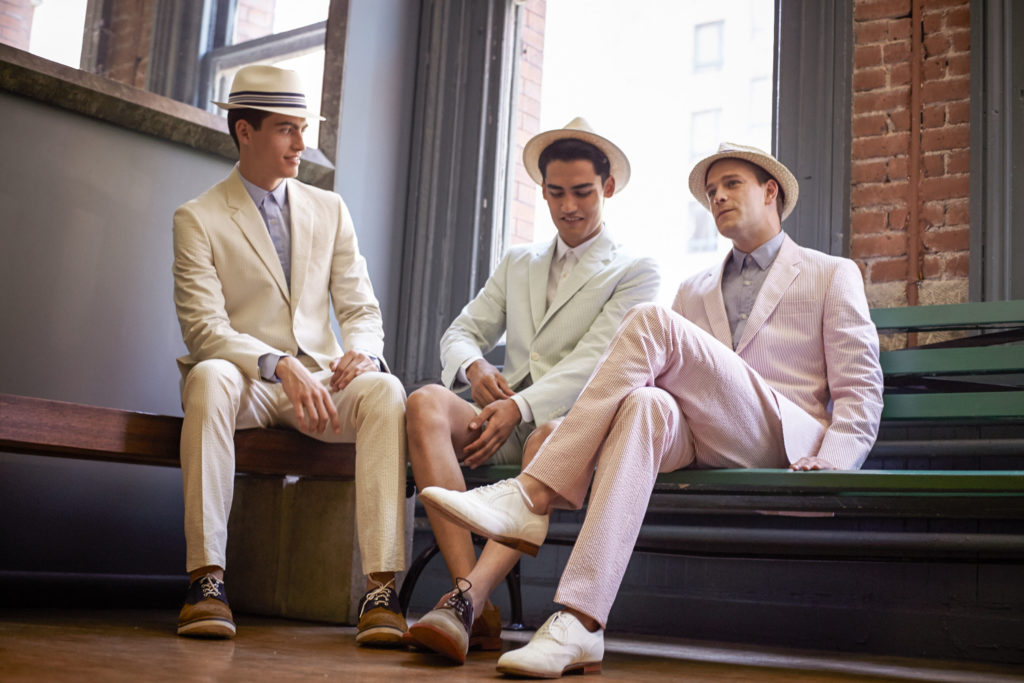 As Haspel celebrates its 110th anniversary, the Baton Rouge-based menswear brand—best known for inventing the seersucker suit more than a century ago—is launching a marketing campaign tailored for the way the family-owned business is now doing business: all online.
In early 2018, Haspel decided to shift its merchandise out of the mostly high-end retail stores that had been carrying it and put it all online, says company president and CEO Laurie Aronson, who also runs the other family business, national firearms wholesaler, Lipsey's.
"No matter how good your retailers are they're never going to carry your full line and I've always wanted to have a full e-commerce sight," Aronson says. "But we didn't want to compete with our retailers so we had to decide to do one or the other and with the ever-changing landscape of the retail arena we needed to try this."
The move hasn't saved on operating expenses but it has increased sales, according to Aronson, who estimates company revenues are growing a little more than 16% per year.
"It's been a big learning curve but it's really been fun," she says.
The shift exclusively to online retail—actually, there's one exception, Rubenstein Bros. in New Orleans, which still carries the complete Haspel line in its Canal Street store—is the latest development in the long and complicated history of Haspel, founded by Aronson's grandfather, Joseph Haspel, Jr. in New Orleans in 1909 with his invention of the seersucker suit.
Over the decades, Haspel, Jr. built his company into a venerable brand, known for its quality, and crisp, tailored, conservative looks. But after his death in 1977, the family sold the company.
It bought it back in the 1990s and Aronson became president and CEO in 2002. But the design and manufacturing was done by other clothiers under a licensing agreement.
That all changed in 2012, when Aronson and her father, Richard Lipsey, decided there was considerable potential in the market to bring the brand back in house, give it an updated look and take it to the next level. They invested heavily in hiring the hottest designers on New York's fashion stage and have been featured in magazines like GQ and Esquire.
Aronson declines to give company revenues but says the business is doing well; and the focus for this year will be to increase brand awareness
"We're working with the tourism and visitors bureaus to make sure we bring brand awareness to this brand," she says. "And we're spending all our marketing dollars online."
WSU online graduate business programs recognized by CEO Magazine - WSU News
Posted: 08 Apr 2019 06:00 AM PDT
CEO Magazine ranked online executive MBA and MBA programs from  Washington State University's Carson College of Business as No. 13 and No. 19 respectively among 292 global Online MBA programs.
Carson college officials also were proud to have the executive MBA program recognized as Tier One in the global Executive MBA ranking.
"Our online MBA programs offer a high level of flexibility and quality that our students, and their employers, recognize. Well designed courses, high-level peer-to-peer engagement, responsive faculty and valuable learning are key features of the Carson College MBA," said Chip Hunter, Carson College dean. "Our MBA programs are successful because they align with students' values and vision for progress through their careers."
As a leader in online delivery, the college is meeting the target needs of students and employers worldwide. The online MBA offers concentrations in finance, international business, marketing, and hospitality business management. The online Executive MBA is tailored to people who have at least seven years of managerial-level experience.
"Our online MBA and Executive MBA graduates become part of a worldwide network of accomplished business professionals," says Cheryl Oliver, associate dean for professional programs. "Being ranked among top 20 best programs by CEO Magazine affirms that our mission to create opportunities through business education is valuable and relevant to today's students."
CEO Magazine's rankings were based on quality of the faculty, international diversity, class size, faculty to student ratio and price. The rankings included business programs across North America, Europe, Australia, New Zealand, Brazil, Russia, India, China and South Africa.
For more information about Carson College of Business online business programs, visit https://onlineemba.wsu.edu/.
Prospects brighten for US law to shield online consumer data - Post Register
Posted: 08 Apr 2019 09:00 PM PDT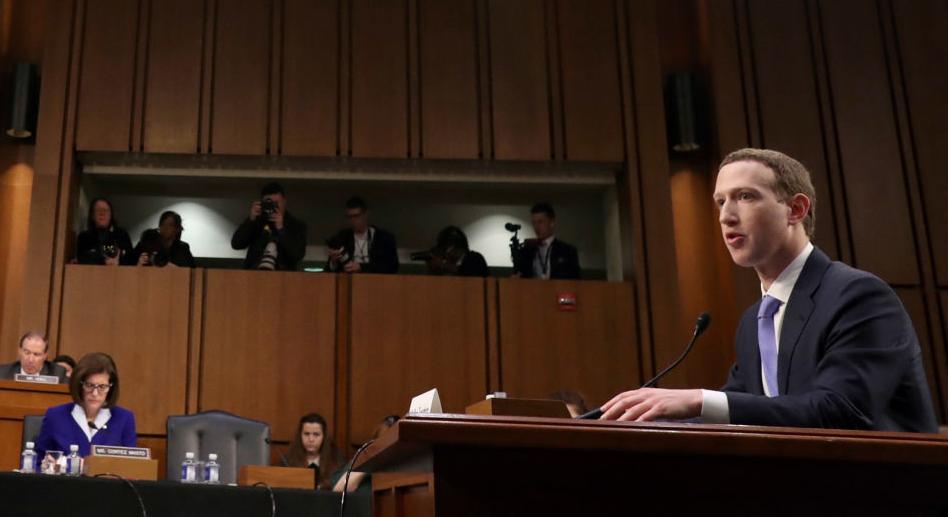 WASHINGTON — Momentum is gaining in Washington for a privacy law that could sharply rein in the ability of the largest technology companies to collect and distribute people's personal data.
A national law, the first of its kind in the U.S., could allow people to see or prohibit the use of their data. Companies would need permission to release such information. If it takes effect, a law would also likely shrink Big Tech's profits from its lucrative business of making personal data available to advertisers so they can pinpoint specific consumers to target.
Behind the drive for a law is rising concern over private data being compromised or distributed by Facebook, Google and other tech giants that have earned riches from collecting and distributing consumer information. The industry traditionally has been lightly regulated and has resisted closer oversight as a threat to its culture of free-wheeling innovation.
Support for a privacy law is part of a broader effort by regulators and lawmakers to lessen the domination of companies like Facebook, Google and Amazon. Some, including Sen. Elizabeth Warren, a Democratic presidential candidate, have called for the tech giants to be split up .
The Trump White House has said in the past that it could endorse a broad data privacy law.
The big tech companies have been nervously eyeing a tough privacy law taking effect next year in California. That measure will allow Californians to see the personal data being collected on them and where it's being distributed and to forbid the sale of it. With some exceptions, consumers could also request that their personal information be deleted entirely.
Whatever federal privacy law eventually emerges is expected to be less stringent than the California measure and to supersede it. As a result, the tech industry is trying to help shape any national restrictions.
"This is the first time ever that the industry wants legislation," said Jeffrey Chester, executive director of the Center for Digital Democracy, a privacy advocacy group. "The industry is terrified."
On Tuesday, a House committee will press Google and Facebook executives about another urgent concern involving Big Tech: Whether they're doing enough to curb the spread of hate crimes and white nationalism through online platforms. The Judiciary Committee hearing follows a series of violent incidents fueled in part by online communication.
Facebook, used by 2-billion-plus people including over 200 million in the U.S., has been a particular lightning rod for industry critics. Having had its reputation tarnished over data privacy lapses, a tide of hate speech and a spread of disinformation that allowed Russian agents to target propaganda campaigns, Facebook appears ready to embrace a national privacy law.
Facebook's founder and CEO, Mark Zuckerberg, published a column last month in the Washington Post calling for tighter regulations to protect consumer data, control harmful content and ensure election integrity and data portability.
"The internet," Zuckerberg wrote, "needs new rules."
Amazon says it has built its business on protecting people's information, "and we have been working with policymakers on how best to do that."
"There is real momentum to develop baseline rules of the road for data protection," Google's chief privacy officer, Keith Enright, has said in a policy paper. "Google welcomes this and supports comprehensive, baseline privacy regulation."
A sweeping "privacy shield" law in the European Union, covering how tech companies handle personal data in the 28-country bloc, should be a model, Zuckerberg wrote. EU regulators recently fined Google $1.7 billion for freezing out rivals in the online ad business — their third penalty against the search giant in two years. The EU watchdogs have also ordered Apple and Amazon to pay back taxes and fined Facebook for providing misleading information in its acquisition of WhatsApp.
On Monday, Britain unveiled plans to vastly increase government oversight of social media companies, with a watchdog that could fine executives or even ban companies that fail to block such content as terrorist propaganda and images of child abuse.
The entire debate cuts to the heart of Big Tech's hugely profitable commerce in online users' personal data. The companies gather vast data on what users read and like and leverage it to help advertisers target their messages to the individuals they want to reach. Facebook drew 99% of its revenue from advertising last year. For Google's parent Alphabet, it was 85%, according to Scott Kessler of the research firm CFRA.
Amazon, too, doesn't just sell products online; it provides ad space, too. The company doesn't say how much but has said that the "other" revenue in its financial reports is mainly from ads. Its "other" revenue topped $10 billion last year, more than double what it was in 2017.
The tech giants' problematic relationship with advertisers was spotlighted by action regulators took last month. The Department of Housing and Urban Development filed civil charges against Facebook, accusing it of allowing landlords and real estate brokers to exclude certain racial or ethnic groups from seeing ads for houses and apartments. Facebook could face penalties.
The company has separately agreed to overhaul its ad targeting system and end some of the practices noted by HUD to prevent discrimination in housing listings as well as credit and employment ads. That move was part of a settlement with the American Civil Liberties Union and other activists.
Besides crafting a bipartisan data-privacy measure in Congress, lawmakers are considering restoring Obama-era rules that formerly barred internet providers — like AT&T, Verizon and Comcast — from discriminating against certain technologies and services.
Sen. Ron Wyden, D-Ore., has proposed fines and jail time for executives of companies guilty of data breaches.
The U.S. Chamber of Commerce and the Business Roundtable, representing CEOs of major companies, have presented their own proposals to curb privacy abuses. At the same time, President Donald Trump has echoed complaints from some conservative lawmakers and commentators that the big tech platforms are politically tilted against them.
"Facebook, Twitter and Google are so biased toward the Dems it is ridiculous!" he has tweeted. And he told a rally crowd, "We're not going to let them control what we can and cannot see, read and learn from."
Tech executives and many Democrats have rejected those assertions as themselves politically biased. Still, Trump has threatened to push regulators to investigate whether Google has abused its role as an internet gateway to stifle competition. And referring to Amazon, Facebook and Google, Trump told Bloomberg News, "Many people think it is a very antitrust situation, the three of them."
Among the tech giants that are trying to shape any final restrictions is the chipmaker Intel, which has developed its own legislative proposal.
"I think it's likely we are going to pass a national privacy law by the end of 2020," David Hoffman, Intel's associate general counsel and global privacy officer, said in an interview.
By then, the privacy measure emerging in California will have taken effect.
"The California bill is responsible for 90% of the lobbying and political pressure to pass a national law," said Robert Atkinson of the Information Technology and Innovation Foundation, whose board includes tech executives.
Four senators — Republicans Roger Wicker of Mississippi and Jerry Moran of Kansas and Democrats Richard Blumenthal of Connecticut and Brian Schatz of Hawaii — are working on a national measure. They say it would protect consumers from the abuse of their data and provide legal certainty to ensure that tech companies continue to hire and innovate.
"It would be nice," said Wicker, who leads the key Senate Commerce Committee, "to have it on the president's desk this year."
__
AP Technology Writer Anick Jesdanun in New York contributed to this report.