---
Business Owner: Shen Yun Is 'Spiritually Uplifting and Peaceful' - The Epoch Times
Posted: 21 Apr 2019 07:25 PM PDT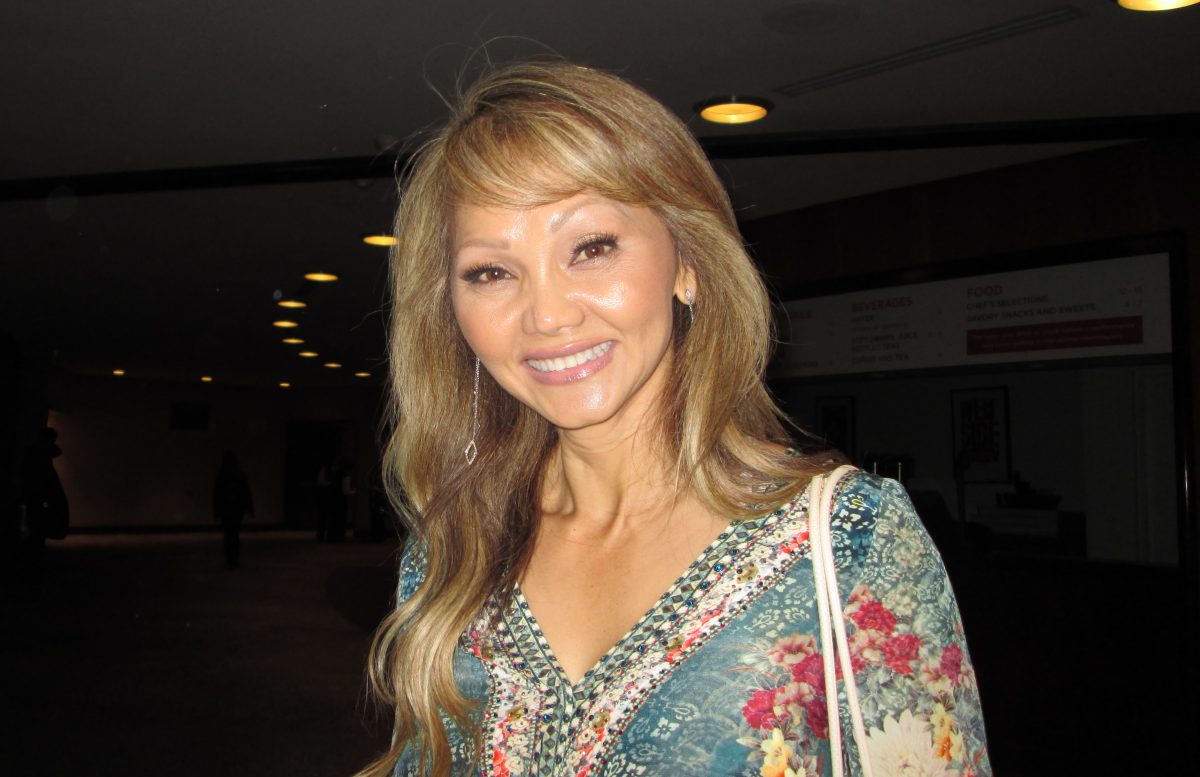 COSTA MESA, Calif.—Business owner Sophia Polny was blown away when she saw Shen Yun Performing Arts. She thought the performance was spiritually uplifting and peaceful as though it was "divinely guided here."
"Quite extraordinary. Wow and wow and wow," said Polny, who saw Shen Yun with her husband at Segerstrom Center for the Arts in Costa Mesa, California, on April 20.
Shen Yun is currently touring the world with the mission to bring back China's 5,000 years of semi-divine culture through performing arts. The New York-based company takes audience members on an exploration into Chinese civilization and history through about 20 vignettes of classical Chinese dance, folk and ethnic dances, story-based dances, and solo music pieces.
Polny, who co-owns a gold, silver, and cryptocurrency consulting business, was particularly touched by Shen Yun's portrayal of the divine and the importance of spirituality in our lives today.
"[The story themes] are awakened within each of us," she said. "It's [about] just [being] more aware of who we are, and how divine we are, and how beautiful [our] souls are individually, and always to remember that moving through your day."
She said the piece "Goodness in the Face of Evil" was particularly touching for her because the character's conviction to her faith was strong. This story-based piece is about a girl who was persecuted for her faith in Falun Dafa in modern communist China.
"The one that really did it for me was when she was captured, obviously affirming her beliefs, and then they blinded her. And then she got rescued back to her family and received her sight again because she's to believe in her belief and practice her belief," she said.
"I think that is quite beautiful and … we can all remember that no matter what we go through, we're always going to be uplifted and go back to our original, divine soul."
Falun Gong, or Falun Dafa, teaches "Truthfulness, Compassion, and Tolerance" and has helped over 100 million Chinese people today understand and return to the essence of traditional Chinese culture. But the Chinese regime banned the practice in 1999 and has since continued to systematically persecute Falun Gong adherents in China. People who are caught practicing the discipline in China face severe persecution, including torture, imprisonment, and even death.
These stories portray themes like spiritual devotion, the benevolence of gods, good and evil retribution, and the search for the meaning of life, according to the company's website. Such values are foundational to traditional Chinese culture and are not political in nature. Instead, these stories aim to inspire audience members and encourage them to reflect on themselves and the world around them, just like Polny.
She said through the performance she is inspired to always remember that "we're here not just to service ourself but to service each other and humanity with love."
Polny added that the way the performers carried themselves was surreal.
"The beauty of just being simple, but all the same time powerful," she said. "You know, with pure brilliance of lights and arts and just [the] expression of who they are."
She said the performers uplift audience members and remind them to be "more generous" and "share [that] generosity with everybody else."
"If you want to see a show that's going to really enrich your soul and put you in a different perspective in life, especially to a broader and more beautiful perspective, come and see this show. It will be memorable—[a] memorable one to see," Polny said.
With reporting by Marie-Paul Baxiu.
The Epoch Times considers Shen Yun Performing Arts the significant cultural event of our time and has covered audience reactions since the company's inception in 2006.
Costa Mesa, United States
Shen Yun International Company
Newton business owner pushes for Sunday liquor sales - KWCH
Posted: 21 Apr 2019 07:45 PM PDT
NEWTON, Kan. (KWCH) Residents in Newton are able to purchase just about anything on Sunday expect liquor.
Murray Anderson of Anderson Liquor says a city ordinance does not allow the sale of alcohol on Sunday. He plans to make a proposal on Tuesday for the city to pass a law that would allow the extension of liquor sales.
"All of the other towns around us have this Sunday sale and I think it's great for Newton to join the other communities," Anderson said.
Anderson says it's hurting his business and other liquor store owners in town when they aren't open on Sunday.
The new liquor law made it available for the sale of stronger beers this month in grocery stores. He says stronger beer sales are good for business but not when other towns reap the benefits by selling on Sunday.
He says people are driving to surrounding areas to purchase their alcohol because stores in town are not open.
"A lot of people wouldn't have to drive out of town. I think Newton could actually make some more tax money by doing it," Jeremy Greer said.
Anderson says his customers are making it known on his Facebook page the law needs to change.
"The comments are always you know I didn't even know you weren't open on Sunday or oh my gosh you need to catch up, everybody's been very positive about it," Anderson said. "The customers I've always talked to in the store their all very excited about it because they say it's about time."
City leaders say they doubt a decision will be made on Tuesday and will wait to hear public comment before going forward.
RV business owner accused of attacking wife appears in court - WXIX
Posted: 22 Apr 2019 11:47 AM PDT
[unable to retrieve full-text content]
RV business owner accused of attacking wife appears in court
WXIX
A Butler County business owner accused of violently attacking his wife appeared in court for a pretrial hearing on Monday.
Yakima business owner shoots burglary suspect | Crime And Courts - Yakima Herald-Republic
Posted: 22 Apr 2019 09:44 AM PDT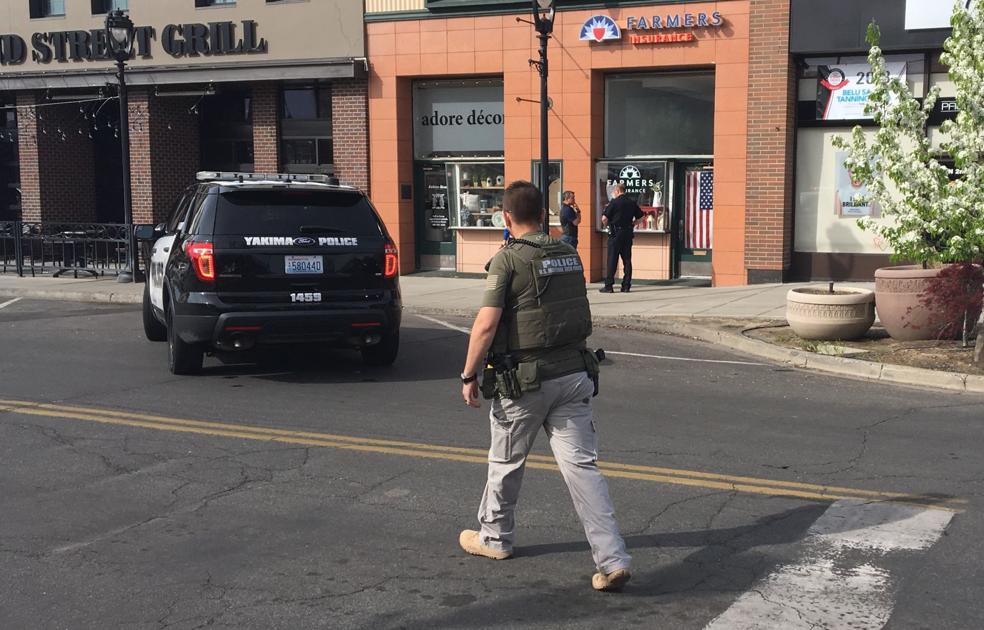 YAKIMA, Wash. — A 23-year-old man suspected of breaking into an insurance office downtown was shot by the business owner this morning, police said.
When the business owner arrived at his office at 30 N. Second St. about 8:30 a.m. Monday, he found the man inside and shot him, police said at the scene.
The man is being treated at a local hospital and faces possible felony burglary charges, police said.
The suspect's injuries didn't appear to be life threatening, according to police.
This story will be updated.
Letter to the editor: Small-business owner supports Maine paid-sick-day bill - Press Herald
Posted: 20 Apr 2019 01:00 AM PDT
I'm a small-business owner and I support L.D. 369, state Sen. Rebecca Millett's bill to guarantee earned paid sick days for Maine workers.
I grew up in Gorham and after training at Portland Arts and Technology High School and at Northern Maine Community College in Presque Isle, I started McPherson Plumbing and Heating in 2007. We do everything from residential projects and new construction to remodeling and service work.
My workers are crucial to the success of my business, and one of the ways I value them is by allowing them to earn paid sick time. Depending on how long they have been with us, they have two to three weeks of paid time off per year that they can use any way they like.
The big-business lobbyists who have been trying to defeat paid sick days have been writing a lot in this paper's op-eds about how complicated it is to integrate vacation or paid time off with paid sick days. It's been pretty darn easy for me. If they need to take a sick day, I just mark it as one of their paid-time-off days. It's not that complicated.
According to studies, workers in the service industry who had access to paid sick days were 50 percent less likely to leave their jobs. From my own experience, that's also true in the home improvement industry. Replacing a skilled worker is one of the largest costs for small-business owners like me. Recruiting, hiring and training a plumber or heating technician up to the level of my other workers can take years and cost tens of thousands of dollars, if not more.
Offering paid sick days is an investment in my employees that pays dividends. When workers know that they are valued, they put their all into their work.
Mark McPherson
Windham