---
Accenture says more businesses will personalize experiences based on online interests - Star Tribune
Posted: 15 Mar 2019 12:00 AM PDT
Do you find it creepy or helpful when online retailers such as Amazon suggest future purchases based on your buying or browsing history?
Whichever way you feel, get ready for a lot more digital marketing and personalization as retailers and service providers work to capitalize on its potential.
"Companies have been using digital-demographic research in big and small ways for 15 years, but it's going to get more disruptive in the next three years," said Lori Zumwinkle, managing director for the retail products group at Accenture, a technology consulting firm.
In a 2019 survey of 100 business leaders in each of 11 markets, including the Twin Cities, Accenture helped businesses understand how they can unlock new opportunities by examining the trail of digital crumbs consumers leave online.
Digital marketing goes far beyond knowing a person's ZIP code, income and address.
Hotel chains, for example, will be able to create an individualized experience for guests. They can have the guest's favorite music playing and favorite foods in the minibar when they arrive in their room.
In another example, a Nordstrom customer whose favorite brand is Free People could see those items pop up when she goes to the website.
Accenture's survey shows that nearly all consumers are more likely to shop brands that recognize, remember and offer relevant offers and recommendations.
Twin Cities business leaders from the survey showed a faster pace of adopting digital demographics than many others, which included Atlanta, Boston, Chicago, Dallas, Houston, New York City, San Francisco and Seattle.
"The Twin Cities businesses are often early adopters," Zumwinkle said. "With companies like Cargill, 3M, Best Buy and Target, they're further ahead because they adjust the data and leverage it."
The Twin Cities and Boston scored the lowest in the percentage of business leaders who expect big changes in their digital-demographics adoption in the next two years, but Accenture attributes that those cities are already ahead of the curve.
While traditional retailers such as Target and Best Buy use digital demographics, the survey showed that it's filtering down to hospitality, financial services, supermarkets and transportation. If a customer makes repeat Uber trips to and from similar destinations, it can populate that. Likewise, online supermarket shoppers should be seeing items they buy repeatedly pop up automatically with each new order, such as bananas, salad greens and ground beef.
When do companies start crossing the line into creepy? Zumwinkle said anything that might have to do with consumers' medical history or their children crosses a line. But every consumer has a different tolerance. Some find that personalization makes them feel special, where others consider it an invasion of privacy. One in five consumers said they would switch to a competing brand if the personalization process grew too personal. Still, nearly half of consumers said they have purchased a product or service they weren't planning on buying before they received a personalized pitch from a company.
Many of those same consumers have abandoned a website when it falls short of expectation because it lacked personalization as well as easy tools for navigating, searching and purchasing. Nearly half feel their digital experiences are heading in the wrong direction.
A deeper dive into the numbers shows that consumers are conflicted about personalization. About 60 percent of them want to buy goods and services from companies that reflect their personal values and beliefs. But consumers are even split on companies publicly taking a stand on social, cultural, environmental and political issues. Half of Americans want companies to do so but the other half question it.
As digital solidifies into a business' core technology, some say we're now living in a post-digital world. "On the contrary," said Paul Daugherty, Accenture's chief technology and information officer. "We're posing a new question: As all organizations develop their digital competency, what will set you apart? Leaders must recognize that human values, such as trust and responsibility, are not just buzzwords, but critical enablers of their success."
Nearly 80 percent of Twin Cities business leaders surveyed see digital demographics as a more powerful way to understand their company's customers. Leaders across the country believe that the amount of data they manage about their customer will increase significantly or exponentially in the next two years.
"Digital benefits the consumer and the company," said Zumwinkle. "It simplifies people's lives and saves them time and is more cost-effective for the company."
Digital tools may help small businesses - Gwcommonwealth
Posted: 16 Mar 2019 12:00 AM PDT
Mississippi could add $2.2 million to its GDP per year if rural small businesses are able to harness the power of digital tools. 
The estimate is according to a joint study published by the U.S. Chamber of Commerce and online retail giant Amazon, which was released earlier this week.
The study surveyed 5,300 rural small businesses — defined as having less than 500 employees — across the country "about the impact of online tools and technology on their business, focusing on realized and unrealized sales."
Angela Curry, the executive director of the Greenwood-Leflore-Carroll Economic Development Foundation, said digital tools are particularly important for rural areas.
"It allows businesses in our rural area to reach new markets, do business globally without the added expense of travel or using other costly mechanisms that connect the business to the consumer," Curry said.
Online, or digital, tools include websites, online advertising and cloud computing.
The study found that online tools helped expand rural businesses' customer base outside their own community to neighboring states, and in some cases outside of the country.
Across the country, online tools boosted sales for almost 55 percent of rural small businesses and reduced the purchasing costs of products and materials for almost 29 percent of rural small businesses.
In Mississippi, the report found that online tools boosted gross sales of Mississippi small businesses by 15.2 percent the past three years, the equivalent of $1.9 billion. It also led to the creation of 9,122 full-time jobs.
Improved access to digital technology in the state could have increased sales to $3.9 billion during those same past three years.
Looking forward, the study found that if Mississippi's small businesses have better access to online tools, then their gross sales could increase to $4.1 billion over the next three years, would could lead to the creation of 19,637 full-time jobs.
Curry said, "Adequate and available infrastructure in rural areas is imperative if we are going to take advantage of the benefits of digital marketing/sales and compete in a global market."
Trustpilot raises $55 million for online business reviews - VentureBeat
Posted: 05 Mar 2019 12:00 AM PST
Trustpilot, a Copenhagen-based ratings platform for ecommerce companies, today announced that it has raised $55 million in a series E equity investment round led by Advent International affiliate Sunley House Capital Management, with participation from Vitruvian Partners, Draper Esprit, Index Ventures, Northzone, and Seed Capital. It comes after a $20 million round in September 2017, and brings the firm's total venture capital raised to $198.8, according to Crunchbase.
CEO Peter Mühlmann said the influx of capital will help strengthen Trustpilot's market position through investment in its sales and technology teams. "There has never been a greater need for trust online and in the world which is why we keep pushing the boundaries of what's possible in the review space," he said. "Our open and transparent approach is crucial. It empowers consumers and companies to collaborate, innovate and improve together and that's what builds lasting brand trust."
Mühlmann founded Trustpilot — which closed out 2018 as one of the top 1 percent most-visited websites globally — in 2007, when he noticed his parents were struggling to find reputable online stores. Anyone with an email address, Facebook profile, or Google account can submit reviews to Trustpilot, and although companies can report posts they believe to be disingenuous or that plainly violate Trustpilot's guidelines, Trustpilot exposes the number of reviews that have been flagged and what the ultimate outcome was.
Trustpilot says its reviews database contains more than 58 million reviews of over 265,000 businesses in over 150 countries, and that users contribute about 1.2 million new reviews each month. It also says that those reviews get about 3.5 billion monthly impressions, more than 400 million of which come from Google alone.
Trustpilot surfaces reviews on businesses' websites via an embeddable, customizable widget — Trustbox — and on Facebook, Google+, Twitter, and LinkedIn through bespoke apps. They show up in Bing and Yahoo in the form of merchant reviews, and thanks to Trustpilot's licensing agreement with Google, they're listed as Google Seller Ratings in Google Shopping, AdWords, Google Search Partners, and Google's organic search results.
Trustpilot extends to corporate clients a number of tools and services, including app integrations with Magento, WooCommerce, Shopify, and BigCommerce; an API that merges the review invite and response flow into customer relationship management (CRM) software and email clients; and automated invitations that ask recent customers to leave reviews. (Trustpilot claims that businesses using its review reminders collect an average of 35 percent more reviews.) That's in addition to a performance dashboard that tracks things like collection rates and changes in review scores over time, and Review Insights, a feature that taps AI to automatically sort, segment, and score reviews by topics like price, website experience, delivery, and other topics.
Trustpilot lets businesses collect and respond to reviews for free, but its suite of other features don't come cheap. Its $299 per month Lite plan adds in email invitations and TrustBox access, and the $549 per month Pro plan includes analytics, the ability to export review data, and more. Access to the API and embedded review profile, meanwhile, is locked behind the top-end, variably priced Enterprise tier.
"Trustpilot offers a powerful value proposition to businesses, enabling them to improve their digital marketing efficiency and enhance customer engagement," Sunley House Capital's Mohammed Anjarwala, who will join Trustpilot's board of directors, said. "We believe that the company has significant opportunities for continued growth, both in its core UK market and internationally, and look forward to supporting Peter and the Trustpilot team."
Trustpilot currently employs about 700 people in its Copenhagen headquarters and across offices in London, New York, Denver, Vilnius, Berlin, and Melbourne.
Sign up for Funding Daily
: Get the latest news in your inbox every weekday.
Online sales expert hosting workshop to help local entrepreneurs grow businesses - Y-City News
Posted: 15 Mar 2019 11:11 AM PDT
A local business owner is giving back to the community in a unique way by sharing her knowledge of online sales and marketing with other local business owners and aspiring entrepreneurs.
Britni Ross is an E-commerce business owner who utilizes many digital platforms, mainly Amazon marketplace,  to sell physical products produced by other companies.
Ross came into the business when she left the corporate world in 2012. While on a nearly unpaid maternity leave, Ross' husband, who has been selling antiques online for a decade, saw an opportunity to share his skills with his wife and make up for the income the couple was missing.
"I worked in a cubical, and I really didn't enjoy the work I was doing and I didn't know, I had no direction," Ross said. "I didn't know what I wanted to do."
After diving into selling products online, Ross left the corporate world and began her journey into building up an online customer base.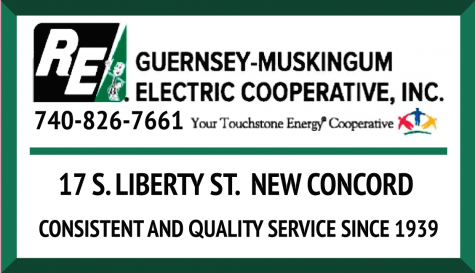 "I can remember, I'd have my little boy in my arms asleep and I'd be typing with one hand and trying to get products listed and it worked," Ross said of her second child. "We actually ended up paying for my maternity leave by doing that."
In order to give back, Ross wanted to expand from her online community and serve the people of Muskingum County. Thus, on March 20, Ross is hosting a seminar in partnership with Foodworks Alliance to share her experiences and help attendees understand Amazon, E-commerce and more.
About three years ago, Ross held a small workshop at Foodworks Alliance to help its members understand the processes of selling their products on Amazon.
At the beginning of the year, Foodworks Alliance Interim Director Carol Humphreys approached Ross about doing another workshop.
"I had just told my husband that one of my goals for 2019 was to get a little bit more involved in our local community, 'cause I've built a huge network online but I never go out in our own community," Ross said.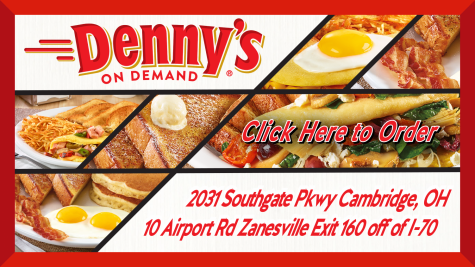 While Ross agreed, she wanted to broaden the reach, and topic, of her seminar. Many people are under the false conception that they are not tech-savvy enough to move their business, products, services or aspiring plans online and Ross wants to denounce those ideas.
"I'm going to have to speak to getting rid of our own limitations because I've met 20-year-olds who are like oh, I'm not good at tech," Ross said. "If you're posting things on your personal Facebook page, you have every skill you need to start marketing products on Facebook."
Part of Ross' workshop is going to focus on "shattering limitations" and finding a couple of key areas that work for a person's business, or future business, she said.
All online aspects from Facebook to Amazon to Pinterest to Etsy to Instagram and more will be covered in the seminar, but Ross said people don't have to do it all. In addition to finding one or two online avenues that work for a specific business, Ross is also going to provide insight on tools and programs that have personally helped her along the way.
"Everyone thinks they have to do it themselves 'cause they're a small business," Ross said.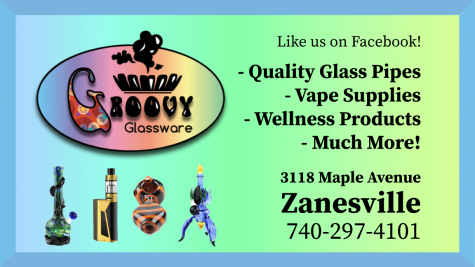 Anyone interested in the workshop is encouraged to sign up through the Zanesville-Muskingum County Chamber of Commerce at zmchamber.com/foodworks. Tickets are $25 for Foodworks Alliance members and $35 for non-members. The seminar will be hosted at Foodworks Alliance — located at 2725 Pinkerton Rd. in the MVHC building — on March 20 from 5 p.m. to 8 p.m.
Space is limited to 100 participants.
Ross advised all attendees to come with notebooks and pencils ready, and maybe a cup of coffee as she'll be providing a lot of useful information.
"You've got to be a doer. You've got to be willing to take the information and start doing something with it instead of finding all the reasons you can't," Ross said.
For additional information contact Humphreys at foodworks.alliance1@gmail.com or 740.868.7342.