---
Running an online retail business in rural America - Marketplace APM
Posted: 11 Mar 2019 03:48 PM PDT
The 2010 census put the population of New Plymouth, Idaho — a small town about an hour from Boise — at 1,538. New Plymouth, and rural towns like it, are not places you normally hear about as prime locations for new businesses. And yet, for a particular slice of the market in this digital age of retail, they can be.
In New Plymouth, in 2011, Jessi Roberts founded online apparel and accessories brand Cheekys. Cheekys, which is geared at rural women, is now a multi-million dollar enterprise. Roberts talked with Marketplace host Kai Ryssdal about her new book on life and business in rural America, "Backroads Bosslady." The following is an edited transcript of their conversation.
Kai Ryssdal: When you started in New Plymouth, and you set up that boutique, what were you setting out to do?
Jessi Roberts: Well, I think there are a lot of people have these super inspirational "why" stories, and what their "why" is, but the truth is that I wanted to feed four kids. Like, that was why I started the business. I had kids to feed, and I had a very small amount of money. I didn't want to sell cars anymore. I didn't want to own a laundromat but, whether I enjoyed it or not, I was there to pay the bills.
Ryssdal: This store is originally handbags, accessories, clothing for rural women. Do me a favor, for those who are listening to this (and, honestly, me included) who might not understand that market segment, what was your business?
Roberts: Well, originally, I actually started — don't judge me — a tanning salon.
Ryssdal: Well, right. I was going to get there. But, yeah.
Roberts: Yeah, I thought that people would want that. And I bought a handful of handbags and some jewelry. And the first thing that sold was all of that, and no one was tanning. So I was like, all right, well, we're going to sell these tanning beds and buy some more stuff. And then it just got to the point where I wanted to have something different, and I started to realize that the majority of the items that were sold to women who lived in the country — you know, farm girls, ranchers, just anyone who lived a more outdoor, down-to-earth kind of lifestyle. All of those items were being designed in Asia, so they didn't, sometimes, make sense. I wanted to figure out how can I make these products more authentic. So I started designing my own products.
Ryssdal: And you have become, now, a woman running a plus-minus $10 million enterprise, right? You have an international supply chain.
Roberts: We do. We're working on a distribution center in Australia.
Ryssdal: I know. So, holy cow.
Roberts: Literally [laughter].
Ryssdal: Well, yeah, I guess the question is: When did you make that transition — from selling things in a little rural boutique in New Plymouth, Idaho — to a brand and an enterprise?
Roberts: You know, every day I had to grow just a little bit. We very quickly outgrew the infrastructure that our town could handle. We outgrew the electricity, the phones, the cable ... the weight of our product, actually, and our equipment, was too heavy for most of the late-1800s buildings. We've had to replace floors, air conditioning, I mean, like, everything, you name it. So, I just let it grow naturally and stayed content in where I was.
Ryssdal: Could you take a minute and explain what it's like to try to compete, from rural America, with a lot of the big urban brands who, in a lot of ways, don't ... aren't ... they don't have your best interests at heart?
Roberts: I think that that is a struggle that I have every day. Not only in the business, but personally. You know, I'm oftentimes told "you're not big enough, you're not small enough, you're not country enough." I have this saying, that is: if you want to get paid white-collar wages, then you better be prepared to work like a blue-collar worker. And so, I had to be willing to do what other people wouldn't. And that, that was working.
Ryssdal: Are you getting the white-collar wages now?
Roberts: I am providing white-collar wages for a lot of other people, and that's what's really important to me.
Click here to read an excerpt from Roberts' book "Backroads Bosslady."

Namecheap Celebrates Web Designers, Developers & Online Businesses With 'Web Genius' Award & Sale - PRNewswire
Posted: 12 Mar 2019 09:27 AM PDT
PHOENIX, March 12, 2019 /PRNewswire/ -- Namecheap, the domain registrar, web hosting and online products/service provider of choice for more than a million web professionals, introduces its first ever 'Web Genius' sale and contest. The event celebrates all the developers, designers, entrepreneurs and online business owners that shape the Internet with innovative websites, blogs and online stores.
Kicking off today and running till March 18, Namecheap offers handpicked discounts for all web geniuses looking to build virtually any type of website. Kick things off with an enticing 27% off the newly-released .dev, or super savings on five other top TLDs.
Then, shape your online endeavour – whatever it is – with their packages including the tools needed to bring the idea to life. Customers can choose items from the suggested packages, or simply mix-and-match from ANY of the products on sale – with no limits on how many offers can be claimed. 
Domain Deals
INTRODUCING: .dev – $10.88 instead of $14.98 – Save 27%
.com – $8.18 instead of $10.98 – Save 25%
.online – $2.88 instead of $32.88 – Save 91%
.io – $25.68 instead of $32.88 – Save 22%
.tech – $4.88 instead of $45.88 – Save 89%
.org – $10.38 instead of $12.98 – Save 20%
Web Genius Sale Packages:
Small – Medium Websites:
-Stellar shared hosting – $15.44 instead of $30.88 – Save 50%
-Private Email Business Plan – $13.88 instead of $28.88 – Save 52%
-VPN (3 Year Plan) – $1.88/mo instead of $5.88/mo – Save 68%
-EssentialSSL Wildcard – $70.88 instead of $99.90 – Save 29%
Larger Websites:
-VPS Pulsar Hosting (monthly) – $14.88/mo instead of $19.88.mo – Save 25%
-Stellar Plus shared hosting – $26.44 instead of $52.88 – Save 50%
-Private Email Business Plan – $13.88 instead of $28.88 – Save 52%
-EV SSL – $75.88 instead of $145 – Save 48%
WordPress Websites & Blogs:
-EasyWP Starter – $14.94 instead of $29.88 – Save 50%
-EasyWP Turbo – $44.88 instead of $68.88 – Save 35%
-EasyWP Supersonic – $19.88 instead of $98.88 – Save 80%
-PositiveSSL – $6.88 instead of $8.88 – Save 23%
Additionally, Namecheap has a special contest for web designers, developers, online business owners, and any other kind of web professional. Enter any awesome website project made with Namecheap products and services for a chance to win $500 of account credit (to spend on Namecheap products and services), and a top spot for your business or website in Namecheap's blog, social media channels, newsletter – giving you or your business exposure to over 1.5 million people.
To enter Namecheap's Web Genius Contest:
Fill out the survey
Attach the highlights.
Hit submit and wait for the result!<<Enter Namecheap Competition>>
Submissions must be received 11:59 PM ET on March 18. Winners will be contacted by email, and announced in Namecheap's April newsletter.
About Namecheap
Namecheap is an ICANN-accredited domain registrar and technology company founded in 2000 by CEO Richard Kirkendall. Celebrating nearly two decades of providing unparalleled levels of service, security, and support, Namecheap has been steadfast in customer satisfaction. With over 10 million domains under management, Namecheap is among the top domain registrar and web hosting providers in the world. To learn more about Namecheap, visit namecheap.com.
Contact: Derek Musso, derek.musso@namecheap.com
SOURCE Namecheap
Related Links
Using Social Media For Your Online Business - PC Tech Magazine
Posted: 12 Mar 2019 05:55 AM PDT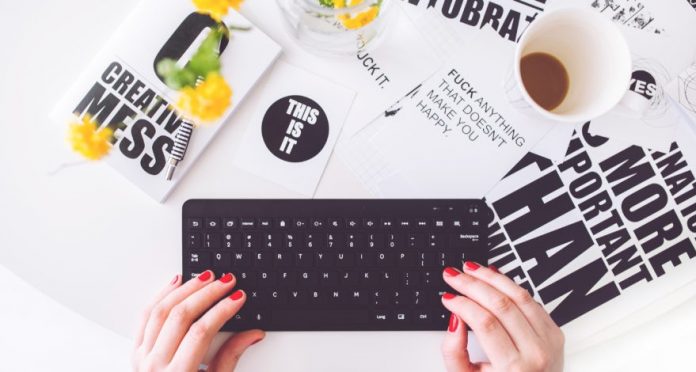 With the current increase rate of social media users, online businesses have a great chance to market their products and services on the platforms. I mean if I take an example of Facebook, to advertise your business, you can reach up to billions of people while still sited in your office. However, proper timing when promoting your business on these platforms counts a lot. So ensure you do your post during the evening and around lunchtime when most of the people are free to see them. Here is how social media can be of help to your online business;
Set your Goals
Before you start marketing or opening your business account on any social media platform, it's always advisable you place both your short-term and long-term goals. List them down and work hard towards your achievement. Here are some of the questions that can guide you in setting your goals;
What do you want to achieve?
Who are your customers?
Having identified your audience/customers, and your goals set, it's now the time to choose the social media platform that is more appropriate to your business. You can opt for Instagram if your business involves products and not services. You'll then post your products' images and display them for potential customers to see. The platform is however used mostly by the youth, hence ensure what you offer targets them.
Social media is meant to socialize. So follow your friends and network with more people. You can have your group to engage with your followers. Make sure you remain active by commenting, sharing or asking questions to assist them even when you're not advertising your product or services. When people trust you, they'll quickly become your customers. Make sure you're online most of your time to attend to any customer that may be interested. Make use of online services such as Adelaide IT Services whenever you've trouble with your machines and have more time with your customers.
Being a business person, you got to utilize your time well to attend to many customers and make more money. Social media automation tools ease your stress by helping you manage your account even when you have too much to handle.  For example, you can schedule a Hootsuite tool to update your post any time. Therefore, as you deliver your orders, this tool will be getting more for you in your absence. 
Listen/Offer excellent customer service
Hear your customers out. Whether they're complaining or complementing about your services/product, you should always remain confident and calm as you offer them excellent customer care services. Encourage them to share their views so that you can keep on improving and attracting more clients. You can also make use of live chat to help your customers out.
Social media can increase your sales more if you utilize it well. Making the use of social media managers will help you to post and market your business across multiple social media platforms simultaneously. However, it is always good to edit each platform according to its tone and style.
Demetriou: Online video content is essential for your business - Long Island Business News
Posted: 12 Mar 2019 08:29 AM PDT
In today's world the best means of communication is video. Don't be a dinosaur. You must embrace FOMO (that's a "fear of missing out.")
Video content online ranks the highest, is viewed by sometimes-wild numbers of people and is shared more then any other post. In short, for 2019 video should be part of all your efforts.
Video is not only for marketing or just for social media. Applying video to training, explainer videos, company communications or human resource updates are all prime subjects for producing video content. For marketing however, video is more than a wish, it is a must.
More and more clients are booking studio time to produce professional segments.
We have all seen those amateurish efforts done with a cell phone that produces some shaky images, less than clear audio and of course very little, if any, editing.
Those are the videos that wilt on the shelf after a very short life indeed. You only get one chance at a first impression. Don't blow it.
Quality stills means that you put your best effort in to gain the better result.
Studies have shown the growth of video content across all platforms, sites and blogs as exponential. Being late to the dance is not the end of the world, but not getting out on the floor is a severe mistake.
Video formats that work for business are interviews, how to, company profiles, subject matter expert presentations, panel discussions, new products demonstrations and instructional courses.
With a little bit of thought a company can come up with several ideas that would benefit by capturing them in a video.  
Of course videos get to live really long lives because they are perpetually revived by reposting, and downloading. The dollars necessary for a professional are comparable to that of other advertising, even though circulation online can be infinite.
Do good video in 2019 and make successful strides.
Greg Demetriou is president and CEO of Lorraine Gregory Communications.