---
How to Start a Business While Running Your Other Business - Twin Cities Business Magazine
Posted: 14 Feb 2019 07:49 AM PST
My interior design firm, Bria Hammel Interiors, started on my sofa, helping friends and family design their homes while my infant son napped.  I had a sitter once a week and that's the day I met with clients.  Friends began referring me to other friends, and before I knew it, the business took off.
Some years later, after working with dozens and dozens of clients, I started to recognize a need for more "Life Friendly" products in the marketplace. Considering that BHI was in its sixth year and that I'd (not so) secretly always loved the idea of having my own furniture line, it felt right to go all in on business number two: Brooke & Lou. 
Juggling two businesses has been and continues to be a total learning process and, unsurprisingly, many of my most valuable lessons learned have come from both failures and successes. Nonetheless, I've found a few tried-and-true pieces of wisdom that stick with me each and every day. 
Treat each business separate, but equal.
BHI and B&L are in very different stages of existence and I couldn't have made the leap to furniture brand without being confident in the growth and sustainability of the interior design business. While each brand gets specialized attention, both still have collective goals and similar branding initiatives. That being said, it's also important to set distinct annual goals for each business—some can be lofty, big-picture plans, while others should be achievable, measurable objectives set each quarter. Make sure to strike a balance between goals that will grow your brand awareness and goals that will drive your bottom line. 
Keep the books clean. 
It's crucial to keep close tabs on monthly numbers to ensure both brands balance themselves out and compensate for one another when necessary. Understanding all things financial—or hiring someone who does—can be the deciding factor between success and failure.  
Trust your people.
Big or small, surrounding yourself with a team of people you trust is imperative to running multiple businesses. You can't be everywhere at once, you can't make every single decision and you definitely can't manage the demands of more than one business alone. Find great people who can execute your ideas, believe in your business and dream right alongside you.
Utilize the power of social media.
Take time to perfect your social media platforms in whatever way makes sense for your business. We've tested so many variants on how to gain followers and generate interaction. Sure, some weeks there's no rhyme or reason, but most of the time we can actually attribute client calls to the number of daily posts, Instagram story interactions or our various influencer partnerships. Believe it or not, our social channels have become our most powerful tool yet. 
Generate as many client referrals as possible.
Most of our out-of-state projects for BHI have come from directly from client referrals. Word of mouth from satisfied clients is a great way to generate more business—and with much less work on your end. Each and every day we're grateful for amazing clients who have turned into some of our biggest advocates.
Travel. And then travel some more. 
For us, traveling means finding inspiration. We get fresh, new ideas for projects. We meet new people. We find unique pieces that our clients will love. Plus, traveling keeps us in tune with trends and shows us the unique ways in which people live and utilize their homes in different areas of the world.
Stay connected with clients and followers.
Sharing our expertise, insights and day-to-day processes on social media allows potential clients to really get to know us and trust us before they make their first point of contact. When someone feels comfortable enough to engage with you, it's a major success. But in today's world, it's even more important to make a conscious and continued effort to stay connected to clients and followers in any way you can.    
Keep it Simple
Any time we find ourselves traveling to an out-of-state client, we try to keep it as simple and easy for them as possible. Travel plans (and mishaps), team coordination and any other distance-related project issues should all stay behind the scenes, so as soon as you arrive to meet with your client, you can put your best foot forward. Long story short: If you don't make distance a big deal, clients won't either. 
When it comes down to it, there's no surefire way to succeed in running two businesses at the same time. But with a clear vision, the determination to make it happen and the willingness to learn from mistakes, it's more than possible to turn your dreams of being a (dual) business owner into a reality.
 
Bria Hammel
Principal Designer and CEO of Bria Hammel Interiors
CEO and Co-creator of Brooke & Lou furniture
 
As principal designer and CEO of Bria Hammel Interiors, Bria Hammel leads a team dedicated to designing beautiful, inviting homes for clients. Bria's work has been featured in Traditional Home, HGTV Magazine, Lonny Magazine, and many others. She received the "Fresh Faces of Design" award in 2015 from HGTV, has been nominated for an International Design Award and was selected as a 2018 Style Spotter for High Point Market Authority. Her latest venture, Brooke & Lou sources and produces furniture and décor.
Starting a Small Business? This $20 Class Will Teach You How to Help It Thrive. - Entrepreneur
Posted: 21 Feb 2019 06:30 AM PST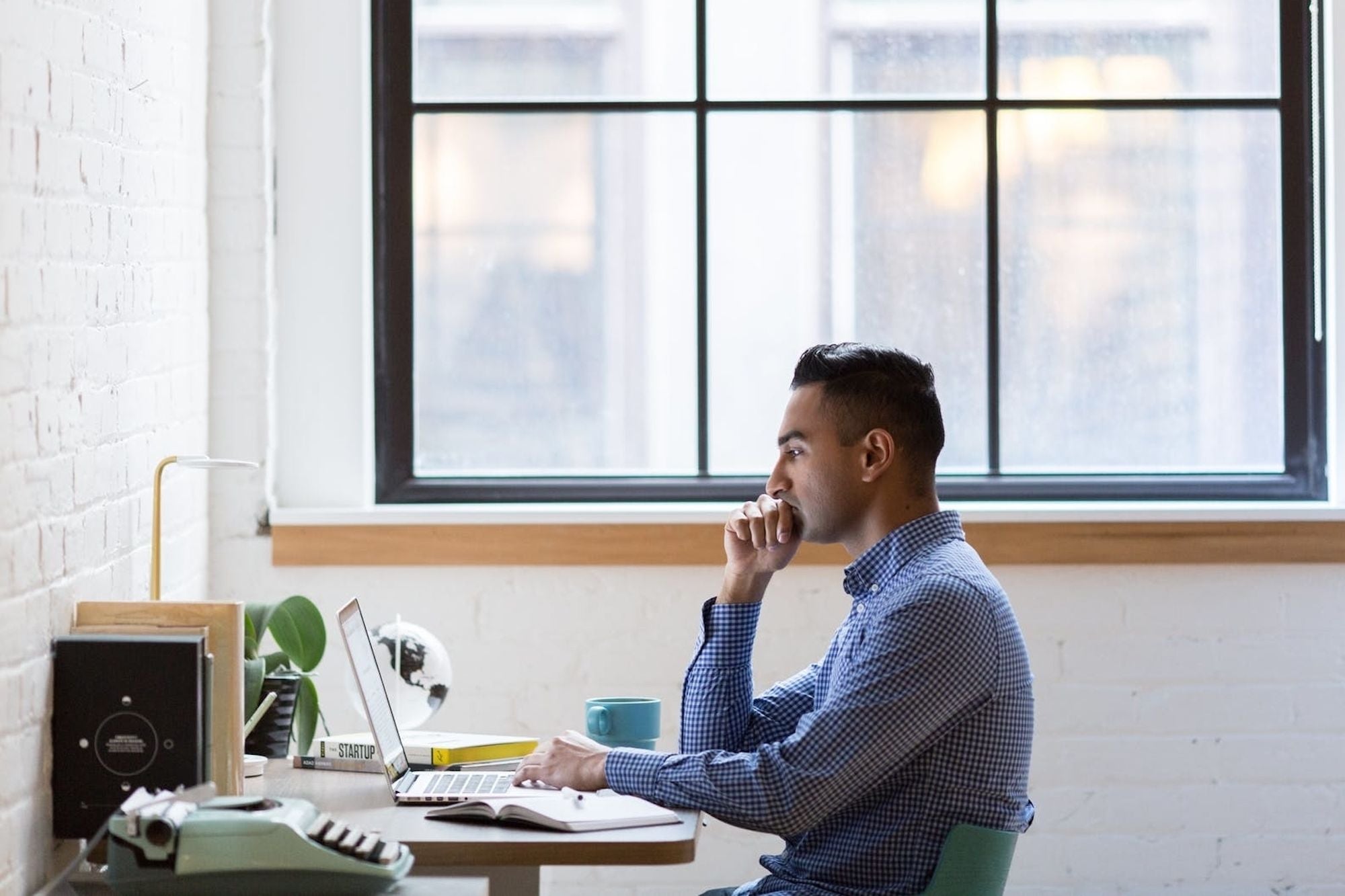 Barry Moltz shows students how to establish profitable, sustainable ventures across 15 hours of content.
2 min read
Disclosure: Our goal is to feature products and services that we think you'll find interesting and useful. If you purchase them, Entrepreneur may get a small share of the revenue from the sale from our commerce partners.
To say it's difficuly to get a venture off the ground is an understatement. If you've ever considered such an undertaking, you're probably well aware of the cautionary statistic that more than half of startups fail within four years. But do you know why so many small-business owners (SBOs) are doomed?
As consultant and marketing influencer Matt Sweetwood points out in a guest piece for Entrepreneur, the reasons why the average small business crashes and burns are manifold. In the majority of cases, there just isn't a market for one's product. But SBOs can also run out of cash, be outcompeted, put together the wrong team, lack a solid business model, or just plain lose focus.
Long story short: As an entrepreneur, you're up against a lot. That's why author and small business expert Barry Moltz has worked with CreativeLive to put together the online class "25 Ways to Jumpstart Your Business," a 15-hour primer on tackling these hurdles and sustaining a profitable business.
You may know Moltz from his appearances on NPR and MSNBC, or from titles like You Need to Be A Little Crazy: The Truth about Starting and Growing Your Business, now in its fifth reprint. With decades of entrepreneurial experience under his belt as both a founder and a consultant, the Entrepreneurship Hall of Fame member has seen firsthand the factors that have made small businesses thrive and fail.
Across 34 different lectures in the aforementioned class, he shares with his students these lessons he's learned and gives them practical advice on how to solve common problems faced by entrepreneurs. Upon enrolling, you'll get access to lessons on customer acquisition, vendor and team management, small business finance, balancing cost and quality, growing an online presence, building a culture, forecasting, and more — all of which are accessible 24/7 on any web or mobile device. By the time you've completed your education with Moltz, you'll be able to unlock your true potential as an entrepreneur.
Lifetime access to "25 Ways to Jumpstart Your Business with Barry Moltz" normally retails for $49, but for a limited time, Entrepreneur readers can sign up for just $19.99 — a savings of nearly 60 percent.
Entrepreneur, author explains how to start a business selling with Amazon - WBBJ-TV
Posted: 18 Feb 2019 12:00 AM PST
JACKSON, Tenn. — You may find yourself shopping a lot online, but do you know how to start a business?
Through his company "Reliable Education," international entrepreneur and Amazon expert Adam Hudson teaches people how to start and run successful businesses on Amazon. It's something he says a lot of people might not know much about.
"I think for people living in Jackson and any small town in America, this kind of partnership between yourself and a big successful company like Amazon makes a lot of sense," Hudson said. "Most people, especially Americans, are used to being on the buying side, so they buy stuff on Amazon all day. But what they don't realize is that two-thirds of pretty much all sales on Amazon in America are made by private-label sellers."
He says that it can help anyone not only have more financial options but also freedom and flexibility in where they can run their business.
"The fact that you can send your inventory into Amazon's warehouses and then you don't have any inventory in your garage, you don't have to run back and forth," Hudson said. "You don't have to handle any of that."
He says it's very easy to start selling products on the website. One way to get started is by finding the "sell on Amazon" tab found at the bottom of the retailer's website, and from there you can find information on how it works.
"You open an account, it doesn't take very long, and then you log in and you can start adding products, just like selling anything else on the internet," Hudson said.
He says the No. 1 thing to be successful on Amazon is making your product stand out in the market.
"If you can come up with a way to improve what's already there in a market where you can see people already buying that product, and you go to market with a better product even if it's slightly better, that's the key to being successful on Amazon," Hudson said.
Hudson began his journey eight years ago, and it earned him a seven-figure business.