---
Google finds more men employees underpaid than women - Business Insider
Posted: 04 Mar 2019 12:12 PM PST
In its annual study to understand if women are getting paid less to perform the same job as their male colleagues, Google found something it didn't expect — men were the ones getting underpaid.
As part of its 2018 equity-wage analysis, 10,677 Google employees had their salaries adjusted, a majority of which were men — first reported by the New York Times and confirmed by a company spokesperson on Monday.
The results are surprising, given the tech industry's history of underpaying women.
Salesforce has been carrying out equal pay assessments since 2016, and has paid women over $8 million to account for the discrepancies.
Read more: Salesforce's Chief People Officer explains how and why the company has spent $8.7 million to close its gender pay gap
Google has been carrying out the pay-audits since 2012. A class-action lawsuit in 2017 alleged that the search giant systematically paid women employees less than their male counterparts.
Google's 2018 findings — that more male employees were being underpaid based on the company's methodology for determining fair salaries — has forced the company to reconsider more of its human resource policies outside of pay.
"Our pay equity analysis ensures that compensation is fair for employees in the same job, at the same level, location and performance. But we know that's only part of the story," Google said in its blog post Monday, announcing the results. "Because leveling, performance ratings, and promotion impact pay, this year, we are undertaking a comprehensive review of these processes to make sure the outcomes are fair and equitable for all employees."
In other words, the fact that the analysis flagged more men being underpaid could reflect more fundamental inequities and diversity problems within the company.
As of 2018, Google was comprised of 69% males and 31% females overall. In leadership roles, however, those numbers widened even further, as 74.5% were male and 25.5% were female.
Google told us that many of its wage adjustments this year were found in the Level 4 Software Engineer position, and because there are so many employees in that job code, the number of adjustments needed tipped to being a majority male.
Google also said that it paid out $9.7 million total this year in salary adjustments.
Got a tip? Contact this reporter via Signal or WhatsApp at +1 (209) 730-3387 using a non-work phone, email at nbastone@businessinsider.com, Telegram at nickbastone, or Twitter DM at@nickbastone.
The cloud strategy that Microsoft is leading and that Google and Amazon are betting on is growing, report says - Business Insider
Posted: 04 Mar 2019 10:36 AM PST
For a long time, Microsoft has been touting hybrid cloud, or a mix of on-premises and public-cloud services.
And in the past year, both Amazon Web Services and Google Cloud have followed suit, making major announcements involving hybrid cloud. Companies often choose to keep some of their work on data centers because of regulations, especially in industries such as health or finance, and analysts say this will not change anytime soon.
Indeed, 58% of companies with more than 1,000 employees are now pursuing a hybrid-cloud strategy, up from 51% last year, Flexera's RightScale 2019 State of the Cloud Report said.
What's more, 84% of those companies have a multi-cloud strategy, which means that they store workloads on multiple public clouds, hybrid clouds, or data centers. This rose from 81% last year.
Microsoft launched its hybrid cloud, Azure Stack, in 2017, and Microsoft is the only company out of the top three cloud providers that has a generally available hybrid cloud.
Last November, Amazon announced a hybrid-cloud offering called AWS Outposts, and it will be available later this year. And in February, Google Cloud announced it will make its hybrid-cloud offering, Cloud Services Platform, available as a beta for customers, a move that company officials say is a part of its strategy to attract more enterprise customers.
Read more: Google Cloud's first major launch under new CEO Thomas Kurian is a tool to take on Amazon and Microsoft and win larger customers
In addition, IBM is betting on its upcoming acquisition of Red Hat to help it become a top hybrid-cloud player.
Now, 45% of enterprises cite either hybrid cloud or a balanced approach, which uses public clouds and data centers, as a top priority in their cloud strategies, the survey found. In comparison, 31% of enterprises see public cloud as their biggest focus.
The Flexera RightScale survey polled 786 respondents. Fifty-eight percent of respondents were large corporations with 1,000-plus employees, and 42% were small businesses.
Taking advantage of Google My Business - TechRadar
Posted: 08 Feb 2019 12:00 AM PST
Despite only having been around since 2014, Google My Business (GMB) has become an indispensable tool for small-to-medium-sized businesses (SMBs). GMB listings are slightly different to organic Google listings – they're influenced by the user's location, unlike organic results. This means prioritising local rankings, because these are what affect Google Search for people searching for businesses that are local to them. As of 2018, GMB makes up 25% of the top local ranking factors on Google.  
Google says it determines its local results by relevance, distance and prominence. Relevance and prominence are factors that using GMB can improve. With nearly one third of all mobile searches being location-based queries, it's time to start taking advantage of Google My Business if you haven't already.  
What does Google My Business offer?
GMB is a free tool that allows you to create a Business Profile that appears on Google Search and Maps. Your Business Profile offers vital information like your location, contact details, photos and reviews, and generates a knowledge panel on the right side of the results page; similar to a featured snippet. This knowledge panel offers information 'unique to your business' in a digestible format. Without a Business Profile, it's highly unlikely that your business will appear in the local panel on Google search and Google Maps.  
GMB also offers analytic capabilities. The Insights tab lets the owner of the listing see how they're performing on Google Maps and results pages. It has three available views: visibility, engagement and audience. These can show you how many people view your page, who they are and how they engage with you.  
As mentioned before, Google determines local rankings with relevance, distance and prominence. These factors are all based on information that Google can find about your business online. Creating a Business Profile lets business owners input that information directly to Google, meaning GMB is an excellent way of updating all of the information available about your business in one fell swoop.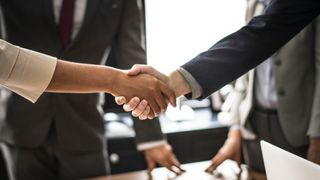 Business profile
Your company's online information needs to be regularly updated to maintain its accuracy. Your local rankings will be damaged if your opening hours aren't clear, or you have an old address listed on some pages of your website. More than half of negative factors that negatively influence local rankings are caused by incorrect or unreliable GMB information.  
Many third-party services rely on Google for information, so if your Business Profile is up to date, your business will have consistent contact information available online. There are a lot of fields to fill out on your Business Profile but it's worth it. If you leave empty fields, Google will let anyone suggest an edit, which could lead to incorrect information being listed.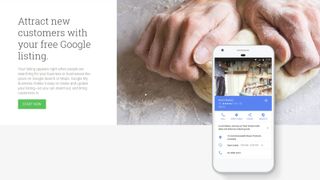 GMB Posts 
You can use Posts to share updates, events and product offers directly to the local panel. This is a great way to market to potential customers without them needing to find your social media page or website. Posts allow you to offer a one-click CTA which can be whatever you choose. You can have up to ten of these live at any time, which is an excellent opportunity to promote exclusive sales or signups.  
If you regularly post text, your GMB page will continue to increase in prominence and relevance, as it allows you to include more keywords with new content. The platform also allows you to share photos and videos. Visual content is more engaging than text – Google tracks engagement with your Business Profile as part of its local ranking criteria. So, using a variety of GMB Posts can work in the same way as blogging or posting on social media.   
Reviews
Reviews are important for trust and credibility - and they have a definite effect on local rankings. Good reviews increase positive sentiment and bad reviews offer an opportunity to reach out to the customer, retroactively improving bad experiences. When customers post reviews featuring your keyword, this will also count towards your SEO ranking. Encouraging feedback in customer surveys and on your website will help you understand areas where your business performs well and identify areas for improvement.
When it comes to Google Search and Maps, reviews allow your business to show up on the Map Pack; the list of businesses on the Google Maps results page near your location. This will bring up your contact information, total amount of reviews and average rating. A good rating can help you stand out amongst competitors, so reviews are an invaluable tool. 
Google My Business and the future of local rankings
So, is it worth making a Business Profile?
As far as tools go, GMB is immensely useful - It offers the opportunity to feature prominently on Google Search and Maps and it's free. Given the many updates to GMB in the last few years and how much it impacts local rankings, it's not going anywhere. Optimising your business's local ranking results is a continual process that will keep changing as Google updates its criteria but making a Business Profile is definitely a good way to climb the rankings. For SMBs, Google My Business is a must.
Kate Menzies, Content Writer at Fifty Five and Five
Google My Business Has New Tools and Tips for Responding to Reviews - Search Engine Journal
Posted: 14 Feb 2019 12:00 AM PST
Google My Business has added a new way for business owners to respond to reviews.
Businesses can now reply to reviews on the desktop version of Google Maps.
Previously, replying to reviews could only be done on the Google My Business app or the GMB website.
Now, businesses can respond to reviews when viewing their listing in Google Maps.
As per usual, business profiles need to be verified in order to respond to reviews.
In addition to introducing this feature, Google has also updated its accompanying help document with tips for responding to negative reviews.
Google's Tips for Responding to Negative Reviews
Google reminds business owners that negative reviews are not always a result of bad business practices.
The customer may have had mismatched expectations, and replying to the review can help businesses learn how to improve the experience.
Here are Google's tips for responding to negative reviews while leaving a positive impression:
Do not share personal data or attack the reviewer personally. Instead, suggest that they contact you directly.
Investigate the reasons behind the reviewer's negative impression of the business.
Be honest about mistakes that were made, but do not take responsibility for things that weren't your fault.
Apologize when appropriate. It's best to say something that demonstrates compassion and empathy.
Show that you're a real person by signing off with your name or initials.
Never lash out. Never get personal. Always be polite and professional, just as you would be face-to-face.
Respond in a timely manner to show that you pay attention to your customer's experience.
A positive post-review interaction often leads to the customer updating the review and shows prospective customers that the business really cares.
More Resources