---
The Week in Business: Facebook Wants to Be Your 'Digital Living Room,' and Tesla to Unveil the Model Y - The New York Times
Posted: 09 Mar 2019 09:42 AM PST
Want this column in your inbox? Sign up here.
Welcome to your quick and painless summary of tech and business news. You don't need reminding that it's the shortest weekend of the year; make the most of it.
---
MARCH 3-9
What's Up?
Pull Up a Digital Chair
Facebook, the platform known for sharing your personal information with the world whether you like it or not, is going for a more discreet vibe these days. The company's chief executive, Mark Zuckerberg, wants to nudge users toward "private" messaging and away from blasting their networks with status updates, a trend he says is already underway. He likened his new vision, which will integrate other Facebook-owned platforms like Instagram and WhatsApp, to a "digital living room" where people can have intimate discussions secure from outsiders. (He emphasized the term "encrypted.") It's unclear how this pivot will affect Facebook's business model, and critics have pointed out the obvious paradox of a company known for playing fast and loose with users' data suddenly espousing privacy protection.
Still Hiring, but Barely
Yet another sign that the country's economy may be cooling: February's disappointing jobs numbers. Only 20,000 new jobs were added, far less than the 175,000 that analysts had predicted. It's the weakest report since September 2017, but on the upside, it still marks the 101st consecutive month of growth. Wall Street got good news this past week as regulators eased their oversight of the nation's biggest banks. The policy shift is part of the Trump administration's promise to call off the watchdogs put in place after the 2008 financial crisis, rules that the financial industry has criticized as hampering economic growth. While these rollbacks may help stoke markets, they could also lead to a less transparent financial system — and a repeat of past mistakes.
Out of the Kitchen
Go back to enjoying your pasta: The Italian food impresario Mario Batali has formally exited his dining empire. More than a year after multiple women accused him of sexual harassment and assault, he "will no longer profit from the restaurants in any way, shape or form," said Tanya Bastianich Manuali, who will run the remaining 16 establishments in Mr. Batali's former portfolio. She and her brother, Mr. Batali's erstwhile business partner Joe Bastianich, bought the disgraced chef's shares in the Batali & Bastianich Hospitality Group for an undisclosed sum. Mr. Batali will also hand over the keys to Eataly, the chain of Italian food emporiums.
MARCH 10-16
What's Next?
Tesla Thinks Bigger
If you've been holding out for a Tesla that can fit your family and Elon Musk's ego, the automaker will unveil its new crossover S.U.V., the Model Y, at the company's Los Angeles design studio this week. Mr. Musk, the chief executive, said that the Model Y will be about 10 percent roomier than the Model 3 sedan, have slightly less battery range and come at a higher price. Tesla could certainly use the revenue boost. In its effort to sell the Model 3 for a long-promised $35,000, it's had to lay off workers, close showrooms and cut other costs — moves that have battered its stock price.
Eyes on 2020
Wondering what the growing crowd of presidential candidates will be talking about this coming week, in addition to the country's new record-high trade deficit? Well, President Trump is expected to deliver his budget proposal for 2020 this Monday, about a month late because of the government shutdown earlier this year. Lower tax revenue and increased government spending have driven up annual budget deficits, which now are expected to exceed $1 trillion starting in 2022, according to the Congressional Budget Office. But Mr. Trump is likely to play down those numbers and focus on spending cuts instead.
A Reckoning for Brexit
It's understandable if you've been ignoring the Brexit commotion; all that back-and-forth was getting tedious. But now is the time to start paying attention, as talks come down to the wire. Britain's House of Commons will vote on the latest version of Prime Minister Theresa May's Brexit plan this Tuesday. If it is rejected — as it probably will be — then Parliament will vote on whether to leave the European Union without a deal or to delay Britain's departure beyond the original March 29 deadline. Either way, the path doesn't look smooth, and the European Central Bank is bracing itself. On Thursday, it abruptly reversed course and revived its stimulus measures.
---
What Else?
Uber will not be held criminally liable for the death of a woman who was hit by a self-driving test car in Arizona last year, although its safety driver — who was sitting in the driver's seat at the time of the accident — still could face charges. In other news, a new cosmetics deal has made Kylie Jenner, at 21 years old, the world's youngest "self-made" billionaire (the "self-made" label is up for debate, but hey, the money's real). Perhaps she'll buy this Bugatti, which set a record last week as the world's most expensive car at $19 million.
How Facebook Stands to Profit From Its 'Privacy' Push - U.S. News & World Report
Posted: 09 Mar 2019 05:43 AM PST
[unable to retrieve full-text content]
Correction: Facebook-Vaccine Misinformation story | Business - Times Daily
Posted: 09 Mar 2019 02:56 PM PST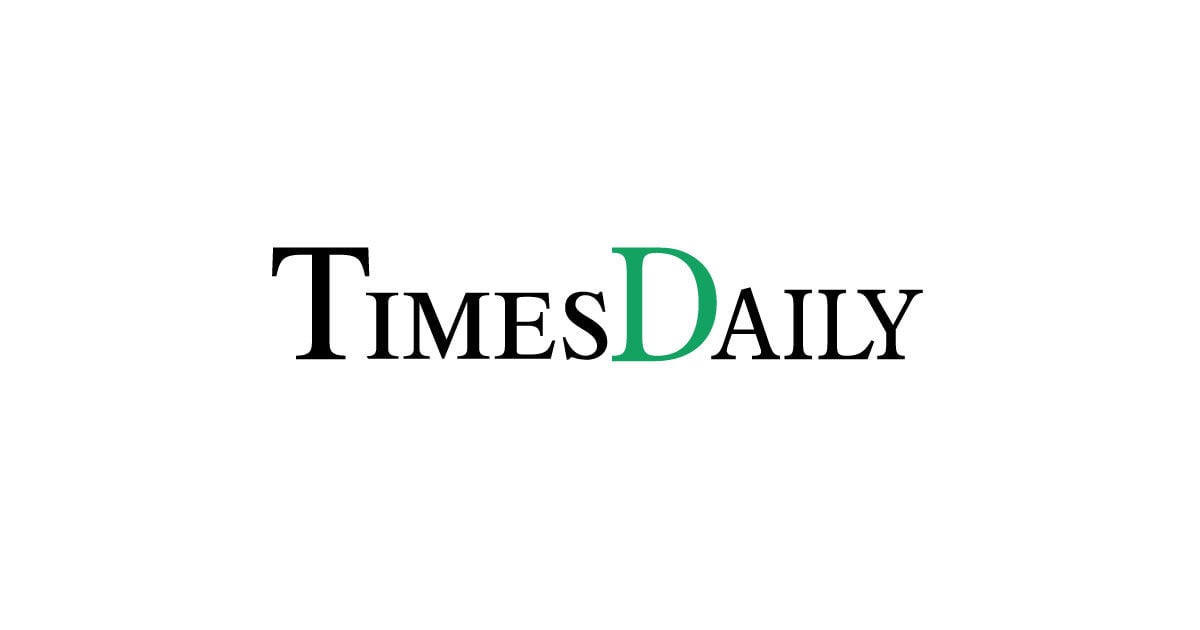 NEW YORK (AP) — In a story March 7 about Facebook fighting vaccine information on its platform, The Associated Press reported erroneously that Facebook would remove groups and pages that spread misinformation about vaccinations. In fact, Facebook won't remove those groups or pages; instead, they won't appear in recommendations or predictions when searched for on the site.
A corrected version of the story is below:
Facebook steps up fight against vaccine misinformation
Social media giant Facebook says it is hiding groups and pages that spread misinformation about vaccinations from the search function of its site.
NEW YORK (AP) — Social media giant Facebook says it is hiding groups and pages that spread misinformation about vaccinations from the search function of its site.
It's the latest step Facebook and others are taking to stem the tide of misinformation on social media sites.
Facebook said Thursday it will take its cue from global health organizations, such as the World Health Organization and the U.S. Centers for Disease Control and Prevention, which have publicly identified verifiable vaccine hoaxes.
If groups and pages spread those hoaxes, they won't appear in recommendations or in predictions functions when searched for in Facebook. Ads with similar information will be rejected.
And content that contains the misinformation won't be shown on Instagram Explore or hashtag pages.
Federal health officials have attributed a recent spike in the number of measles cases in part to misinformation that has made some parents shun the vaccine.
The bogus notion that vaccines cause autism — kicked off by a now disproven study from 1998 — didn't start on social networks but has spread there. While overall vaccination rates remain high in the U.S. according to the Centers for Disease Control, the number of kids under two who haven't received any vaccines is growing. The CDC attributes much of this to lack of health insurance — uninsured kids are much more likely to be unvaccinated than children who have health insurance.
Vaccination against a list of diseases is required to attend school in the U.S., but 17 states allow some type of non-medical exemption for "personal, moral or other beliefs," according to the National Conference of State Legislatures.
Would you give a kidney to a Facebook friend? - Allentown Morning Call
Posted: 09 Mar 2019 01:01 PM PST
Can you donate your kidney?
Scott Bedics, who has kidney failure, asks everyone this question: his family, his friends, the people at his church, his nurse, his doctor, the reporter writing this story.
But word of mouth won't reach everyone, so he uses Facebook to expand his reach. It's a path many are taking, as social media becomes ubiquitous and the wait for a deceased organ donor remains stubbornly long.
People who don't find a kidney match in a relative or friend, typically wait three to five years for a donation from a deceased person because the demand is so high, according to the National Kidney Foundation. And many die waiting. For a tiny fraction of people, social media campaigns have yielded results, giving hope to those desperate for a chance at survival.
Bedics, a 52-year-old Allentown resident and draftsman at American Millwork & Cabinetry, has been waiting for a kidney since 2016. He relies on daily dialysis to clean out his body and do the work that his kidney no longer can. The machine runs for 7½ hours in his bedroom. An assortment of fluids needed for the nightly routine sits under a collection of hats hanging on a wall. Bedics keeps a portable toilet nearby because he can't leave the room during the process.
Before dialysis, Bedics enjoyed biking, running and taking art classes at the Banana Factory in Bethlehem. Now he sometimes rides a stationary bike that faces a small window in the hallway of his home. He only rides for about 20 minutes because it gets boring.
"I can ride farther when I'm outside," he said, "because I'm actually going somewhere."
His free time is taken up with managing his disease. And even simple pleasures, such as some of his favorite foods, are off limits.
"Now my life is the hospitals, the doctors and my nurses," he said.
He's looking for someone to save him.
Facebook to the rescue
At first, doctors and nurses at Lehigh Valley Health Network, which runs the region's only kidney transplant center, were suspicious of social media campaigns looking for living donors. It wasn't the way things were done, said Dr. Michael Moritz, director of the transplant program. But after a few patients found donors through social media, hospital staff came around to the idea.
"It became apparent there wasn't evil to be concerned about," he said.
Even for Bedics, who isn't afraid to pose the question, posting on social media is easier than asking friends and family directly. And patients who get an organ from a living donor tend to live longer than those transplanted with deceased donor organs.
"It's really hard to talk to family. How do you ask at whatever meeting at church or Boy Scouts; how do you broach that subject?" Moritz said. "That's what we relied on for 50 years. Maybe this is better."
LVHN staff members advise patients on creating social media campaigns, showing them examples of successful Facebook pages. In the last five years, four LVHN patients found donors through social media campaigns. Today, 18 patients out of some 300 on LVHN's transplant wait list have social media pages seeking donors.
A big ask
During his monthly appointment at a dialysis clinic, Bedics asks his nurse if she'd give him a kidney. He's only half-joking.
"If I had a dollar for every time someone asked me," she quipped.
His social worker encourages him to keep asking people. But not everyone feels so comfortable asking strangers for an organ donation.
Gerard Migliore, a communications coach who works part time at LVHN, resisted launching a digital campaign. He hated the idea that people would risk hurting themselves for him. And why should he have an organ when tens of thousands of people are also waiting, he thought.
"I'm asking another person to give up a part of their body and risk their health," he said. "It's a big ask."
He agreed to let his family get tested, but they were either not a match or not healthy enough to donate. His wife, Karen Migliore, has agreed to donate her kidney in return for a stranger's donation to Gerard. So far, it hasn't worked out.
"This is extremely difficult for him. It goes against his whole nature," said his sister, Judy Migliore-Erdman. She and Gerard lost three brothers to a genetic disease, Alport syndrome, that causes kidney failure.
Gerard, Migliore-Erdman's youngest brother, is also her last living one. He received an organ from a deceased donor when he was around 25. He's now 56 and his kidney is failing.
Accepting a donation the first time was a "complex, emotional journey," he said. On his drive to the hospital to have the transplant, he remembered thinking that someone had to die for him to have a chance to live.
"You're on this island, waiting for someone to rescue you," he said.
Decades later, he needs to be rescued again. And he hoped to get an organ from a deceased donor, but he's already waited about three years.
The first time around, he waited 2½ years.
Migliore is miserable on dialysis. He's stuck in a chair for five hours a day, three days a week. Inserting two large needles into his arm is painful. His arm is swollen. He often needs to go to the bathroom before his session is over. And the process is grueling — Migliore suffered a heart attack recently while getting dialysis. His kidney failure has caused other health problems. He got a bad infection. He needed sinus surgery.
"I got worn down physically and mentally," he said, eventually agreeing to the social media campaign.
His family launched a Facebook page, put up a billboard on Route 22, and printed posters and cards. But he negotiated with them. His Facebook page would tell his story, but also educate people about the need for organ donors.
"I didn't want it to be a shrine to me to make people feel sorry for me," he said.
Since the campaign launched in the fall, about two dozen people have reached out to ask more about the donation process. A few said they would get tested for the procedure. Health problems such as high blood pressure or a history of cancer make people ineligible to donate organs.
One offer came to Migliore from a stranger who saw the Facebook posts.
"Even if she never becomes a donor, she has given us hope," Migliore-Erdman said.
A match made online
Jay Sostarecz is one of the success stories. His digital campaign saved his life.
Sostarecz, 50, of Palmer Township, was diagnosed with diabetes at 13, and his kidney stopped working in his 40s.
For years, he slept for 18 to 20 hours a day and spent his waking hours lying around. Walking made his ankles swell. He was sluggish and weak and vomited regularly.
His wife, Christine Sostarecz, and her family launched a campaign a few years ago. They managed and updated his social media page, putting up posters at community spaces and even printing T-shirts to give out to people.
"You really quickly lose your pride," she said. "You go from someone who doesn't want to ask for anything, to sharing your story to anyone who'd listen. You need something from someone. The only way to get it is to talk about it."
Jay Sostarecz wasn't a tireless advocate like Bedics, or a reluctant participant like Migliore. He was too tired to pay close attention to his campaign.
But Jamie Hunt Hartranft, a cousin who lost contact with Jay Sostarecz for four decades, was paying attention. She saw the posts and thought for six months about whether to help.
It's understandable that Hunt Hartranft needed time to ponder the request. Donation comes with risks, both physical and financial, for the giver. On its website, the Kidney Foundation notes that while insurance may cover surgery, it often doesn't make up for lost wages. And donors can expect recovery to take four to six weeks, depending on whether the organ was removed by traditional surgery or less-invasive laparoscopy.
Research suggests that life expectancy is not affected and that donors can live normal healthy lives with one kidney. But the foundation points out that some people experience health problems and that research into the long-term effects for living donors is limited.
Hunt Hartranft weighed the risks against what would be gained. She has a father, brother and a granddaughter who are diabetic, which made her more empathetic.
"I would want someone to do it for my granddaughter," she said.
So she offered — and turned out to be a match.
Jay and Christine Sostarecz sobbed when they found out.
"She gave me my life back," Jay Sostarecz said.
He felt better immediately after the surgery, though he spent a week in the hospital and months recovering at home. Hunt Hartranft said the process was painful but she's now fully recovered.
Today Jay Sostarecz works part time as a ranger at a golf course. He can even help around the house.
"It's like I'm a kid again, before the diabetes and complications," he said.
That's the ending Bedics is hoping for.
He took up coloring, figuring it would be a good activity to pass the time in the hospital after his transplant.
Colored pencils covered his desk on a late February day, as he filled in the letters of a sign that read: "Enjoy the little things in life for one day you will look back and realize they were the big things."
He longs to feel better. To eat pizza again. To stay out late at night.
But more than anything, he said, "I want my time back."
---
WAITING FOR A KIDNEY
There are 100,791 people waiting for a deceased organ donation.
Each day, 13 people on the kidney transplant list die.
The wait typically is three to five years.
Source: National Kidney Foundation
---
---
HOW TO BECOME A DONOR
Sign up to be a deceased donor through your state's Transportation Department or Motor Vehicle Division.
Living donors can fill out a screening form at lvhn.org (610-402-8506 ext. 5). Potential donors are required to have an exam to show they're in good health and a blood test to determine compatibility.
---
Twitter @Bhuang2012
610-820-6745