---
Can Facebook make privacy profitable? | Business - The Union Leader
Posted: 10 Mar 2019 05:15 PM PDT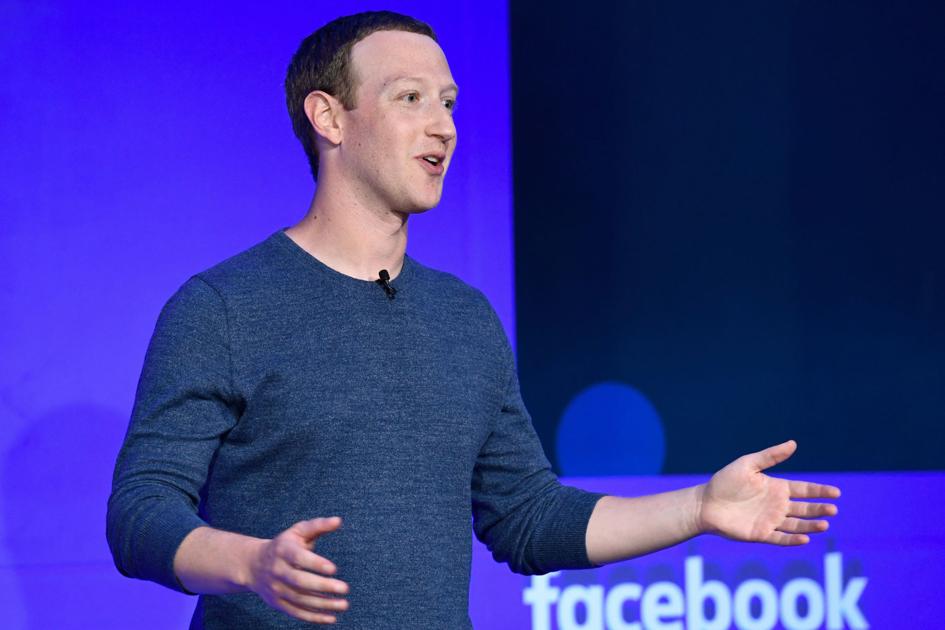 Mark Zuckerberg insisted last week that he's serious about privacy — so much so that he's planning to transform Facebook into a more refined social experience. But the social network's chief executive has made similar commitments in the past, with mixed results.
In spring 2018, at the height of the Cambridge Analytica scandal, he said that users would soon have a feature called "Clear History" to erase the trail of apps and websites they frequented off the platform. But this modest tool, far less ambitious than his vision for a reoriented Facebook, has yet to materialize.
Privacy experts were quick to note the timing of Zuckerberg's memo, which arrived as regulators around the globe are circling. They also questioned how Facebook's business model — harvesting people's information to show them ads — would adapt when private communication takes center stage.
As Zuckerberg himself acknowledged, the idea the company will reorient itself around privacy will strike many users as improbable or paradoxical. "I understand that many people don't think Facebook can or would even want to build this kind of privacy-focused platform — because frankly we don't currently have a strong reputation for building privacy protective services, and we've historically focused on tools for more open sharing," he wrote.
For one, people writing about their lives fuels the endless scroll of news feed, the core of the social network. The widespread sharing of intimate details was encouraged and normalized by Facebook, and even gave rise to "Zuckerberg's Law" — the CEO's theory that people would share more about themselves every year — in 2008.
Facebook's avowed turn toward privacy also is striking because of the company's litany of privacy scandals. What Zuckerberg describes as a lack of "a strong reputation for building privacy protective services," critics view as a lengthy record of mishaps, apologies and sustained disregard for people's privacy.
Observers contend the company has yet to deliver on much more rudimentary privacy controls, casting doubt on its pronouncement of change.
Others question how Facebook will make money once it shifts away from widespread data collection and public posting — the foundation of its advertising empire. The company took in more than $55 billion in 2018, nearly all of it from advertising.
Zuckerberg acknowledged that some people worry Facebook will access encrypted messages between users. The type of encryption being developed for its apps allows only the message sender and recipient to read them — not even Facebook can access the content. But the company will have other ways to squeeze revenue from its users and track their interests and behaviors.
Once Facebook makes messaging across its apps more secure, it plans to "build more ways for people to interact on top of that, including calls, video chats, groups, stories, businesses, payments, commerce and, ultimately, a platform for many other kinds of private services," Zuckerberg wrote.
Ashkan Soltani, a former Federal Trade Commission official and privacy researcher, framed Zuckerberg's vision as a play to mimic the success of WeChat. The Chinese company's app combines a dizzying array of activity, as if Facebook, Uber, PayPal and many other services were combined to form a super app, replacing the Web browser as the dominant conduit connecting a person to the Internet.
Though the content of messages between individuals would be concealed from Facebook, correspondence between users and businesses and between users and Facebook would still be recorded through the platform, Soltani said. What's more, he added, Facebook could sell access to users on the private messaging platform, in a similar way the company sells access to users' attention on the Facebook news feed. "They're in the business of selling attention, this is another way to capture it," he said.
Facebook has already introduced advertising on its Messenger app, and businesses can pay the social network to engage customers on WhatsApp. Because the underlying encryption technology Facebook uses across apps is the same, it should not be fundamentally difficult to allow users to chat securely across the site's services, Soltani said.
But this seamless, encrypted communications network may pose new challenges to consumer advocates, regulators and law enforcement. Malicious businesses selling predatory loans or dubious nutritional supplements could be shielded from scrutiny as they market to customers and chat with them in secret. And Facebook won't be able to police deceptive or abusive political advertising and misinformation. Binding Facebook closer to Instagram, WhatsApp and Messenger may invite antitrust concerns, since the move could be seen as a maneuver to preempt calls to break the company up or silo its businesses.
Facebook's remarkable turn toward privacy comes as young people are drifting from the platform. According to a recent Pew Research Center survey, more 13- to 17-year-olds say they use YouTube (87 percent), Instagram (72 percent) and Snapchat (69 percent), than Facebook (51 percent). Both Instragram and Snapchat feature "stories" — collections of pictures and videos that automatically expire after a day. Zuckerberg said that this aspect of impermanence could be extended to all private content, which may further diminish the Facebook app's standing.
"The framing is new for Facebook, talking about everything being private, said Justin Brookman the director of consumer privacy and technology policy for Consumer Reports. "What its actually going to mean in practice . . . I have a lot of questions."
Facebook gets into the fiber-optic connectivity business - Network World
Posted: 11 Mar 2019 05:46 AM PDT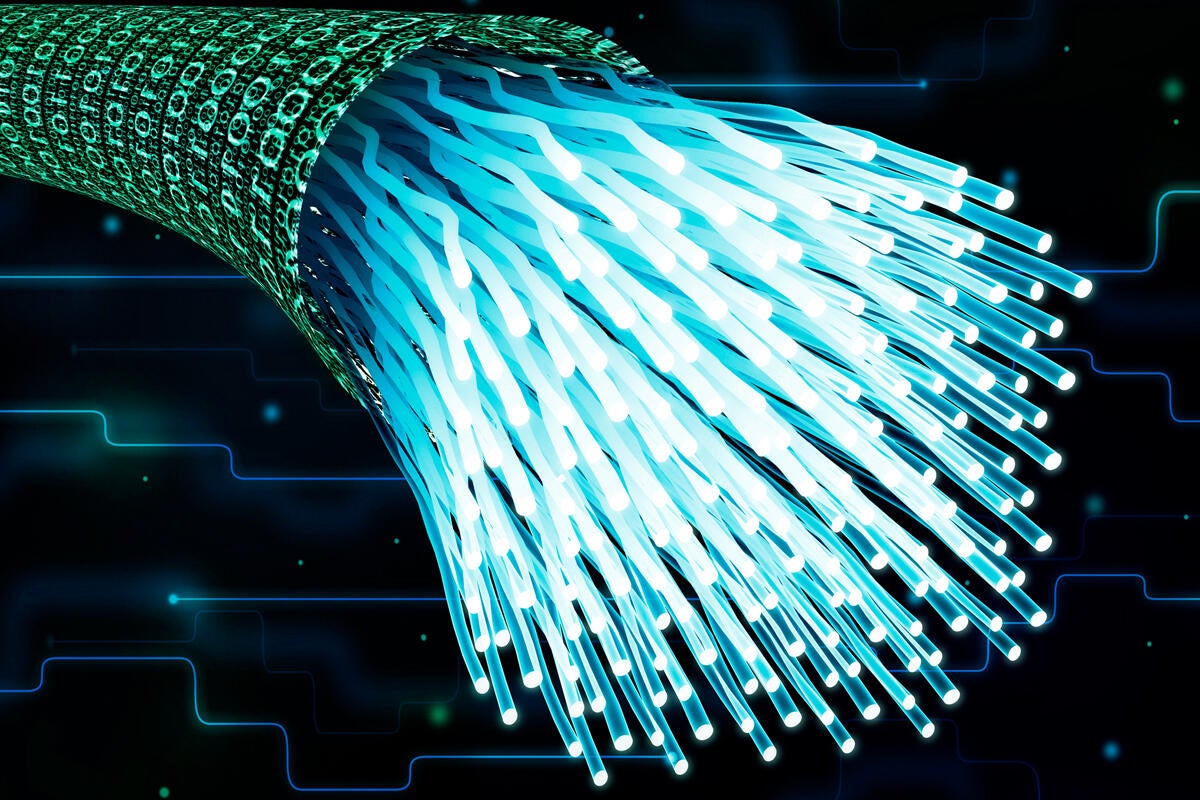 When you think of Facebook services, high-speed connectivity is not the first thing that comes to mind. But the social media giant is doing just that, offering high-capacity fiber-optic routes to sell unused capacity between its data centers for third parties.
Facebook has created a subsidiary called Middle Mile Infrastructure to sell excess capacity on its fiber, starting with new fiber routes between its data center campuses in Virginia, Ohio, and North Carolina. The company made the announcement in a blog post by Kevin Salvadori, director of network investments.
"We intend to allow third parties — including local and regional providers — to purchase excess capacity on our fiber," he wrote. "This capacity could provide additional network infrastructure to existing and emerging providers, helping them extend service to many parts of the country, and particularly in underserved rural areas near our long-haul fiber builds."
To be clear, the company will not be providing fiber services to consumers the way Google Fiber works. This is for carriers and operators. Construction is set to begin this year and take approximately 18 to 24 months.
One of the routes will connect a data center cluster in Ashburn, Virginia, with a new campus in New Albany, Ohio. That means the fiber will run through the state of West Virginia, a state that has struggled with broadband access because the carriers and operators have been slow to support rural states.
One thing the big hyperscalers (Amazon, Microsoft, Google, and Facebook) have in common is they often have to build supporting solutions because existing products don't quite cut it. The Open Compute Project was borne out of dissatisfaction with existing hardware, for example.
And the big hyperscalers have also started building their own fiber backbones to connect their data centers, which are the size of malls and have to move immense amounts of data. Facebook recently introduced the Fabric Aggregator, custom networking gear that was driven out of necessity because its traffic outgrew what Cisco hardware could handle.
Pros and cons
My view on this is a bit mixed. On the one hand, it is welcomed that Facebook is monetizing excess capacity. That's how Amazon Web Services (AWS) was born, after all. Amazon had all this idle capacity it had bought and installed for the Christmas crush sitting idle, so it did a little experiment renting its excess capacity. Boom, EC2 and S3 were born, and the rest is history.
On the other hand, this industry is legendary for overbuilding and being left with excess inventory. GPU makers are sitting on a ton of video cards right now because of the mad rush for cards for cryptomining. Well, the cryptocurrency market has since collapsed, and suddenly people aren't buying a dozen top-of-the-line GPUs anymore. And guess who is stuck with the inventory?
Likewise, there is such a glut of DRAM and NAND flash memory that prices are set to drop 20 percent or more this year.
I don't doubt for a second that data center capacity is any different. Google alone will spend $13 billion on data center expansion this year, while Research and Markets projects the global data center construction market will grow to $22.73 billion this year, which should do wonders for sucking up that excess memory supply.
But what happens if all that construction grinds to a halt, for whatever reason? Everything is cyclical. Facebook faces numerous headwinds, in particular. What if its popularity tanks?
The nation is already dotted with dead malls. When will we see the first dead data center?
Facebook's Workplace App Targets Slack, Microsoft Teams...And Other Small Business Tech News This Week - Forbes
Posted: 10 Mar 2019 05:00 AM PDT
Here are five things in technology that happened this past week and how they affect your business. Did you miss them?
1 — Facebook's Workplace reaches 2M paid users and is targeting SMBs.
Used by some of the world's largest organizations, Workplace by Facebook has now amassed two million paid users, according to data just released by the company. When launching Workplace in late 2016, Facebook envisioned it as a corporate version of its consumer social network—a way to drive employee engagement, communication and collaboration. Since then, 150 companies have deployed Workplace to more than 10,000 users, and organizations such as Nestlé, Starbucks and Walmart have rolled it out to more 100,000 workers. (Source: Computer World)
Why this is important for your business:
Now that the application has matured, Facebook is turning towards the giant small business market, which is mostly dominated by collaboration apps Slack and Microsoft Teams. But there's certainly room to grow. The company plans to add reseller and other consulting partners (if your business in interested you can sign up here), develop a more robust mobile version and potentially change its marketing approach to appeal to this broader audience.
2 — Microsoft will start selling Windows 7 add-on support April 1 and will also release a new Windows 10 in April.
This week, Microsoft announced that it plans to start selling its Windows 7 add-on support—called Extended Security Updates (ESU)—on April 1. This will give enterprise customers more time to purge their environments of Windows 7. Beginning when Windows 7's support ends on January 14, 2020, ESU will provide security fixes for uncovered or reported vulnerabilities in the operating system. Also this week, Microsoft released a new Windows 10 preview with 9 bug fixes. It will be finalized for Windows Insiders this month and rolled out to the public in April. (Source: Computer World and Venture Beat)
Why this is important for your business:
This spring is a good time for you to review your network with your IT firm, clean out any old operating systems and upgrade to the most current versions.  It's not just a matter of performance and support…it's critical for your company's security.
3 — Google Cloud launches a fixed monthly fee plan for storage that smooths out cloud cost bursts.
Google Cloud will soon launch a storage plan called Storage Growth Plan which covers cost bursts by featuring fixed monthly pricing for a year. It gives enterprise CFOs more budgeting predictability related to cloud infrastructure costs, which can be volatile as data shifts locations and resides on different tiers. The Storage Growth Plan rhymes with data plans from wireless providers that roll over minutes, as well as with the way enterprises are used to buying IT infrastructure--based on a fixed dollar amount. (Source: ZDNet)
Why this is important for your business:
If your business is data intensive, then take a hard look at Google's Storage Growth Plan. It'll help you better budget and control your cloud storage costs.
4 — Phishing alert: one in 61 emails in your inbox now contains a malicious link.
Security provider Mimecast reported this week that the number of phishing attacks on corporate inboxes has more than doubled recently, with one in 61 emails found to contain a malicious URL. These harmful links are one of the key methods hackers use to conduct criminal campaigns, and the emails containing them are often designed to look like they come from legitimate senders, such as a colleague or a company. Their purposed is to deploy malware onto the victim's PC or to encourage that person to enter sensitive information into a fake version of a real service in order to trick him or her into revealing passwords and other data. (Source: ZDNet)
Why this is important for your business:
The best way to fight this problem is through training.  The vast majority of security issues happens due to user error – people clicking or downloading the wrong the thing.
5— DARPA is launching an accelerator for small businesses.
The Pentagon's research funding arm, the Defense Advanced Research Projects Agency (DARPA), just announced the launch of an accelerator for small businesses. It would accelerate private companies, so that they could sell their products, services, or research back to the government. (Source: The Sociable)
Why this is important for your business:
Here's a great way to get funding – and assistance – from the government. The goal of DARPA's program is to increase the participants' ability to move technology from the lab to a sustainable business that then sells new capabilities to the military. The accelerator will also provide funding to hire one entrepreneur-in-residence or business development lead who will offer the awardee direct support for a variety of business activities.
Gene Marks is a CPA and owns The Marks Group PC, a technology consulting firm based near Philadelphia.
Facebook reportedly blocks ads for vaginal dryness treatments while allowing those for erectile dysfunction medications - Business Insider
Posted: 09 Mar 2019 11:12 AM PST
Facebook routinely blocks ads promoting women's health products, particularly those that treat symptoms of menopause, CNBC reported on Saturday.
The company has blocked most of the ads Seattle startup Pulse has tried to post on the social networking site over the last 18 months, according to the report. Other companies like Pulse that offer vaginal lubrication and related products have also found their ads blocked by Facebook, CNBC reported.
Their experience is in sharp contrast with companies that offer products that treat erectile dysfunction or other men's health issues, according to the report. Those companies are generally able to run their ads on Facebook without hindrance, according to the report.
"We were quite stunned at the response from Facebook and also Instagram," Pulse CEO Amy Buckalter told Business Insider. "We were shut down or rejected," she continued, "with very little direction on what to change or how to change."
Facebook's advertising policies restrict ads that promote adult products and content due to the fact that people with widely varying cultural sensitivities use its services, company spokeswoman Devon Kearns said in a statement sent to Business Insider.
But, Kearns added, "We continue to review these specific ads and are looking to clarify our policy in this area."
Pulse's business has been stymied by Facebook's block on its ads
Pulse offers lubricants and a device that warms them before dispensing them hands-free. The company began trying to advertise its products on Facebook soon after it launched them in 2017, Buckalter said. It immediately ran into problems with its ads being blocked by Facebook, she said.
At first, the company blocked some but not all of its ads, she said. Over time, it blocked more and more of them and now has "completely shut us down," she said. Pulse has tried to run a variety of advertisements with little success. After receiving a succession of vague automated responses, Buckalter reached out to someone "high up" at the company to explain her companies products and try to get her ads approved. But even that didn't help, she said.
Facebook's block on Pulse's ads has harmed its business, Buckalter said. Although Pulse has run ads on Google, Amazon, and YouTube, the best way to reach its target customers — women over 40 who are entering menopause — is on the social network, she said. Without being able to reach those consumers, Pulse business hasn't grown as fast as it should have, Buckalter said. As a result, it hasn't been able to attract venture-capital investors, she said.
"I'm limited, I'm stifled because I can't acquire my customers fast enough," Buckalter said.
This isn't the first time that Facebook has faced accusations of gender bias in its ad business. In September, the American Civil Liberties Union and the Communications Workers of America filed a complaint against Facebook with the US Equal Employment Opportunity Commission charging that the company had illegally allowed advertisers to target job ads only at men.
A contemporaneous report in ProPublica detailed how Uber and 14 other companies were advertising jobs on Facebook to people of just one gender.
You can read the full CNBC report here.