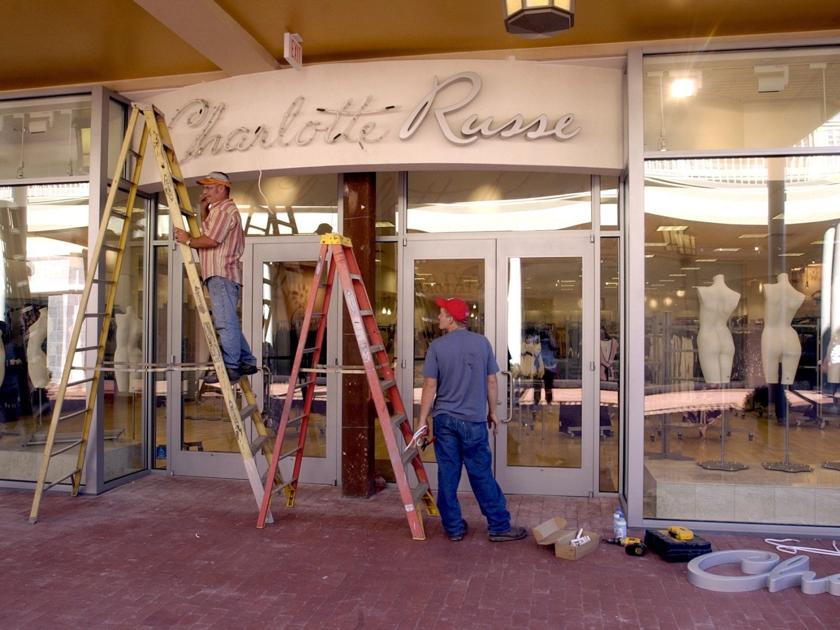 The Charlotte Russe women's apparel chain said Thursday it is closing all of its 416 stores.
The store's website says it has shut down its online store and on Thursday began inventory-liquidation sales at about 400 stores, including in Hanes Mall in Winston-Salem and Four Seasons Town Centre in Greensboro.
The company did not say how long the liquidation sales will last.
It said in a statement that all items are included for "deep discounts" and the sales "are expected to wrap up quickly." Gift cards can be redeemed until March 21.
Merchandise currently in the stores, plus additional products from the distribution center and products originally designated for online sale, will be sold as part of the liquidation.
"Charlotte Russe has been our internal watch list for some time and their filing is not a surprise," said Sarah Kotelnicki, marketing director for Hanes Mall. "We have not yet been informed of a timeline for their closure.
"Our leasing and specialty leasing teams have had this retailer in their sights and are evaluating both permanent and temporary replacements.
"These closures provide us with an opportunity to bring in more diverse uses and position our properties for more success long-term."
California-based Charlotte Russe was founded in 1975. Known as a shopping destination for young women seeking trendy apparel, shoes and accessories, sales reached their peak in 2016 at $986 million.
The retailer said Feb. 5 that it planned to close 94 stores nationwide as part of a Chapter 11 bankruptcy filing.
At that time, the company said it had secured up to $50 million in debtor-in-possession financing.
The retailer said a U.S. bankruptcy judge approved an order naming SB360 Capital Partners to handle the inventory liquidation that's valued at $160 million.
The company's intellectual property and rights to its leases will be sold separately.
Aaron Miller, executive vice president of SB360, said that "a sale of this magnitude will bring never-seen-before values to a broad selection of today's best fashion trends."