---
Business News Round Up - Mar. 8 - Water & Wastes Digest
Posted: 08 Mar 2019 07:42 AM PST
CST announces award winners; Atlas Copco Compressors acquires Appleton
Editor's Note: Each week, Water & Wastes Digest will post an aggregate of business news briefs and networking news items to keep you informed on facility openings, business mergers and purchases, changes in personnel and award notifications, among others in the water and wastewater treatment industries. If you have business news briefs you would like included in this weekly round up, please email the press release, photo and a link to the post on your website to [email protected] with the subject line "Business News Round Up." One news item per company per week will be posted.
CST Announces 2018 Top Dealer Award Winners
CST Industries, Inc. has announced the 2018 Dealer Awards winners for outstanding sales and service. The Award Ceremony was held on Monday, Feb. 25 in Cape Coral, Fla.
The awards recognize Municipal & Industrial Domestic Dealers and are given as a salute to these standout companies for their operational excellence, customer-centric focus, and strategic impact in the promotion and sales of CST's flagship industry leading brand, Aquastore glass-fused-to-steel storage tank and CST's epoxy coated tanks.
Atlas Copco Compressors Acquires Appleton
Atlas Copco Compressors has announced its acquisition of Appleton Compressor Service & Supply, Inc. (Appleton). Appleton offers a wide range of equipment, including air compressors, vacuum pumps and air treatment equipment. As a long-established distributor of Atlas Copco, the company specializes in air installations and associated services.
"We are proud to take on the legacy of Appleton Compressor and turn the territory of Wisconsin into a factory direct branch of Atlas Copco Compressors, allowing us to get closer to our customers," said Robert Eshelman, general manager for Atlas Copco Compressors LLC in the United States.
Grundfos Presents Sustainable Solutions at Forum
Grundfos is showcasing its sustainable water and wastewater solutions at the Ninth Regional 3R Forum in Asia and the Pacific, a platform for broad cooperation on promoting the 3Rs – reduce, reuse, and recycle – in Asia.
Taking place from 4-6 March in Bangkok, Thailand, the forum is co-organised by the Ministry of Natural Resources and Environment, the Kingdom of Thailand, the Ministry of the Environment of the Government of Japan, and the United Nations Centre for Regional Development of Division for Sustainable Development Goals.
Endress+Hauser Breaks Ground
Endress+Hauser invests $38.5 million into a new 112,000 square-ft Gulf
Coast Regional Center Campus. The company officially broke ground on March 7, 2019, at its new site in Pearland's lower Kirby District, just outside of the Houston area. Completion is projected by the end of 2020.
"We continue to make investments that enable growth and further expansion in the US
market," said Matthias Altendorf, CEO of the Endress+Hauser Group. "The campus
investment will strengthen cooperation and relationships with our sales representatives,
strategic partnerships and our customers. We are excited to continue expanding our
presence and business in the Gulf region and look forward to growth in Pearland."
CA-NV AWWA Annual Conference Returns to State Capitol
The California-Nevada Section of the American Water Works Association (CA-NV AWWA) will host its 2019 Annual Spring Conference at Sheraton Grand & Convention Center on March 25 to 28, 2019 in Sacramento, Calif. The three-day event is co-hosted by Sacramento Area Water Works Association (SAWWA) and will include an opening general session, speaker panel, an awards luncheon and several competitions. The event will also provide training classes for professional continuing education units (CEU) hours for its attendees that will include skilled distribution operators, treatment operators, engineers and field professionals from the world of drinking water safety.
Wade Crowfoot, the newly appointed California Secretary for Natural Resources will deliver this year's opening session keynote address. The opening general session will also host a panel discussion entitled, "Water–Fire–Money" featuring Todd Gartner of the World Resources Institute; Willie Whittlesey, project manager at Yuba Water Agency, and other industry insiders. This will be followed by keynote luncheon speaker Ellen Hanak, who serves as the director of the Water Policy Institute of California and senior fellow at the Public Policy Institute of California. All will speak about their respective organizational commitments connected to the Annual Spring Conference theme of "Confluence: Where Policy, Operations and Management Converge."
Digital Water Works, Inc. Receives Strategic Investment
Digital Water Works has announced a strategic investment in the firm by Bentley Systems. The investment allows Digital Water Works and Bentley to expand their leadership in bringing superior infrastructure digital twin solutions to municipal and investor-owned water and wastewater utilities worldwide — solutions with the power to enhance their operational visibility, improve efficiency, optimize capital spending, and lower total cost of ownership of their wet infrastructure.
Digital Water Works' strategy is to implement its own integrating applications around best-of-breed commercial off-the-shelf software such as Bentley Systems' OpenFlows and iTwin offerings, which Bentley will license directly to Digital Water Works' customers. The software partnership is not exclusive; Digital Water Works will continue to collaborate with leading software vendors and engineering and technology consulting firms to best serve the water industry. By virtue of the investment, Bentley will be entitled to appoint two directors to the Digital Water Works board.
Networking News
Business news in brief | Business - telegraphherald.com
Posted: 05 Mar 2019 10:30 PM PST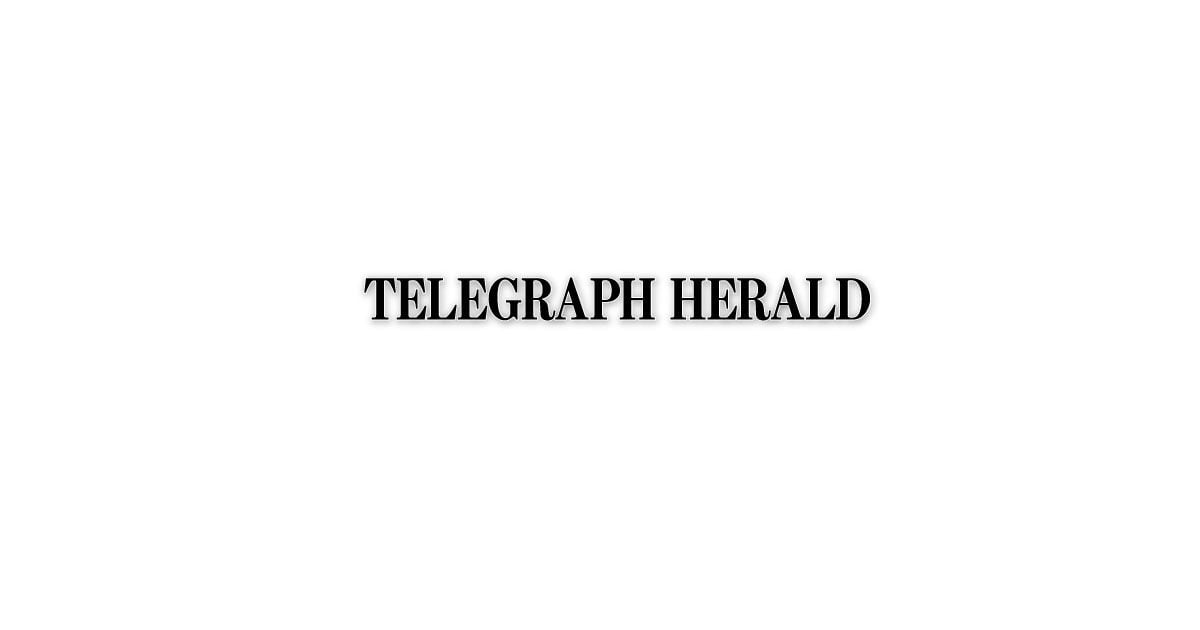 Turkey, India react to U.S. trade decision
ANKARA, Turkey — Turkey and India reacted with a mix of anger and resignation Tuesday at the United States' decision to end a preferential trade program with the countries that will see some tariffs return on goods.
U.S. Trade Representative Robert Lighthizer announced Monday that India and Turkey will within 60 days no longer qualify for a zero-tariffs status that is given to some poor countries to help them grow. The decision came at U.S. President Donald Trump's direction.
Turkey's trade minister slammed the decision, saying it would only harm American small- and medium-sized enterprises and manufacturers by raising costs.
India said it would accept the decision without further negotiations.
Service companies grow at swift pace
WASHINGTON — U.S. service companies grew in February at the fastest pace in three months, rebounding after a decline in January.
The Institute for Supply Management, an association of purchasing managers, reported Tuesday that its service index rose to 59.7 percent last month, up from 56.7 percent in January. The January reading was the lowest since July 2018, depressed by concern over the impact of the partial government shutdown on the economy, which ended Jan. 25 after 35 days.
U.S. home sales climb in December
WASHINGTON — Sales of new U.S. homes climbed in December to their highest pace in seven months, a sign that lower mortgage rates are helping the real estate market.
The Commerce Department said new-home sales rose 3.7 percent in December to a seasonally adjusted annual rate of 621,000. November's sales were revised down to 599,000 from an annual rate of 657,000.
For the year, new-home sales rose 1.5 percent. Purchases began to dip in June as higher mortgage rates worsened affordability, but mortgage rates have fallen since early November.
Audi recalls 75,000 vehicles for fuel leaks
DETROIT — Volkswagen's Audi luxury brand is recalling nearly 75,000 cars and SUVs in the U.S. because fuel leaks in the engine could cause fires.
The recall covers certain A6, A7, and Q7 SUVs from the 2016 through 2018 model years. Also included are A8 sedans from 2015 through 2018.
The company didn't report any fires or injuries.
Audi said owners will be notified by mail in mid-March.
Target reports big jump in online sales
NEW YORK — Target's expanded online delivery options, new brands and updated stores helped drive shoppers to spend more during the critical holiday shopping season.
Target, which is trying to narrow the gap between itself and online leader Amazon, enjoyed a 31 percent spike in online sales. Sales at stores that have been open at least a year rose 5.3 percent. It was the best performance since 2004.
Business highlights from the Bangor Daily News this week - Bangor Daily News
Posted: 09 Mar 2019 11:00 AM PST
This week's business news brimmed with intrigue as Central Maine Power's hydropower project was debated before regulators and Bath Iron Works' largest union may again be wrestling with internal problems.
Here are some of the highlights:
Proponents and opponents of Central Maine Power's $1 billion hydropower corridor project offered up more details as each side tried to convince regulators Thursday to either grant or reject a certificate of necessity that the utility needs to move forward with the project.
A poll in the related story, What Mainers need to know as regulators dig into CMP hydro deal backed by Mills, found that 73 percent of the 295 respondents did not support CMP's proposed transmission project to bring hydro power to Massachusetts.
Discord among members of Bath Iron Works' largest union has prompted international union leadership to send a district official to Bath to oversee operations at the local union office.
In a poll accompanying the story, 67 percent of the 43 respondents said they belong to a union.
But the news wasn't all bad at Bath Iron Works, which landed an $11 million contract for more destroyer work.
Sappi, once synonymous only with large forests and paper mills, during the past 30 years has turned its expertise with wood to the fashion runways and even doctors' offices.
Emera Maine sent a letter to customers Monday saying it plans to ask the Maine Public Utilities Commission to increase its distribution rate, one of the five rates on a customer's electric bill.
Springtime: The Season of Renewal, Fresh Starts - Flagstaff Business & Online News | Northern Arizona Local Newspaper - Flagstaff Business News
Posted: 09 Mar 2019 07:13 AM PST
Spring in Flagstaff means snow, rain, dry, sunny, cloudy, cold, warm, calm, windy. In Flagstaff, we have it all. One thing about spring you can count on is new growth. Aspen and oak trees begin to bud, and sprouts begin to push up through the ground. Spring can be a time of new beginning for humans, too. Those goals and resolutions that laid dormant through the winter can sprout anew.   
Every time we wake up is a new opportunity to start over. Sometimes, it is helpful to launch a plan on a specific day or event. Birthdays, the beginning of school, even New Year's Day are popular. For Catholics and some other Christians, Ash Wednesday, the beginning of Lent, lends itself to starting a new habit, often by letting go of an old one. Forty days works well to create a lasting change, if the person truly wants to make a change.  
The first day of spring, March 20, could mark the beginning of a better life. Make a plan. Write reasonable, specific, measurable goals with timelines. Put action items on a calendar. Have an accountability group or buddy. Reach out for help. Any step forward is moving toward the goal. FBN 
By Don Berlyn 
For more information on developing and achieving your goals, contact Don Berlyn, PT, Certified Clinical Hypnotherapist.