---
Business News in Brief, week of March 3, 2019 - New Haven Register
Posted: 02 Mar 2019 09:00 PM PST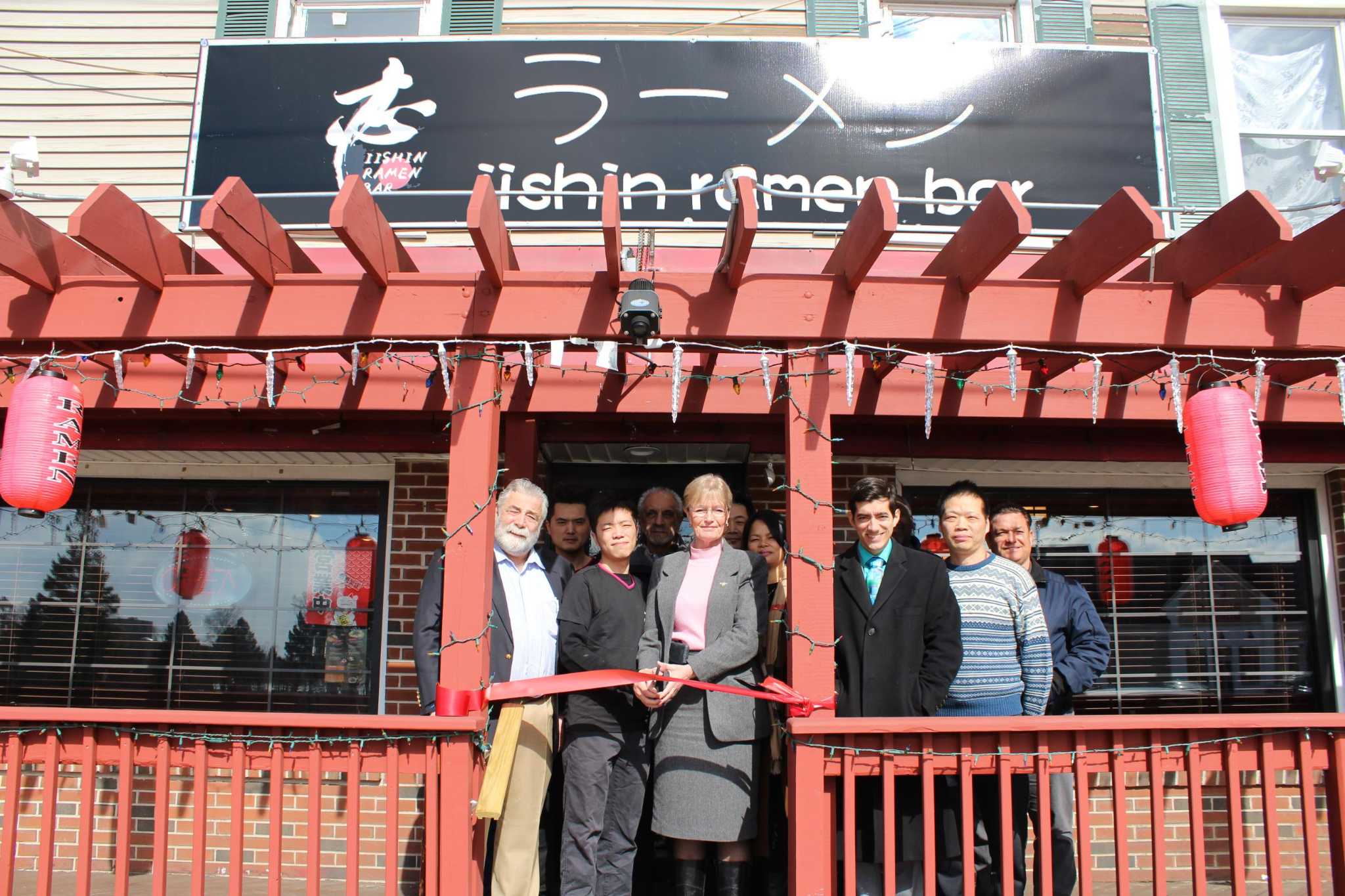 Photo: Contributed Photo / City Photo - Michael P. Walsh
Free training and employment workshops offered
The state Department of Labor, through the agency's American Job Center, 37 Marne St. in Hamden, is offering a variety of free training and employment workshops. Advance registration is encouraged due to space limitiations; call 203-859-3200.
Fundamentals of Resume Writing: March 4, 9 a.m.-noon; March 21, 1-4 p.m.
Successful Job Search Strategies: March 11, 9 a.m.-noon.
Interviewing Strategies & Techniques: March 18, 9 a.m.-noon; March 28, 1-4 p.m.
Over 40 and Looking for Work: March 14, 1-4 p.m.; March 25, 9 a.m.-noon.
Veterans' Workshop: March 27, 1-3 p.m.
Resume Critiques: Resumes reviews by appointment, in half-hour intervals on Mondays and Fridays. Participation in the Fundamentals of Resume Writing workshop is recommended before scheduling a critique.
Needs Assessments: Needs assessments are conducted by appointment, in 45-minute intervals, every Friday. This workshop offers a one-on-one career exploration with a Career Development Specialist reviewing individual career needs and creating an individual employment plan.
Business digest: March 3, 2019 | Local - Longview News-Journal
Posted: 02 Mar 2019 10:00 PM PST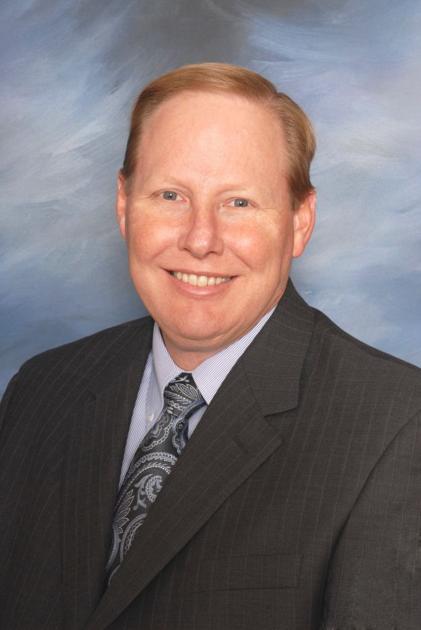 Fair makes partner at Ward, Smith, Hill
Andrea L. Fair, an attorney with Ward, Smith & Hill PLLC in Longview, has been promoted to partner.
Fair handles intellectual property and business litigation. She serves on the firm's trial team, participating in several phases, including picking the jury, directing and cross-examining fact and expert witnesses, and closing arguments. Fair routinely appears and argues at pretrial hearings while helping teams prepare their cases and witnesses for trial.
Fair joined the firm in 2016 after five years of handling complex commercial litigation in Houston, where she focused on patent infringement cases, construction disputes, insurance coverage and defense work.
She was recognized in 2017 and 2018 on the Texas Super Lawyers Rising Stars list for her work in intellectual property and business litigation.
"I've enjoyed working with and learning from the talented team of litigators at Ward, Smith & Hill, and I'm excited about this new position and the responsibility that comes with it," Fair said in a statement. "This is a firm that thrives on teamwork, always for the benefits of our clients."
Sherwood achieves Circle of Success
Shane Sherwood, a private wealth advisor with Ameriprise Financial Inc. in Longview, has qualified for the company's Circle of Success recognition program.
To earn the honor, Sherwood established himself as one of the company's top advisers. A select number of high-performing advisers earn this distinction.
He has 20 years of experience with Ameriprise Financial.
For more information, contact Sherwood at (903) 297-9800 or visit the Ameriprise office at 911 NW Loop 281, Suite 205.
KDOK adds signal for Lake Cherokee
Chuck Conrad's Chalk Hill Communications said the Federal Communications Commission has approved a new FM translator for Kilgore radio station KDOK. At 94.9 FM, the translator brings the station to the Chalk Hill–Lake Cherokee area.
Featuring hits of the 1960s, '70s and '80s, KDOK is an AM station licensed to Kilgore, and is found at 1240 AM.
The new signal is made possible by an FCC decision in the past few years to allow AM stations to be broadcast on FM translators. Conrad said translators are fairly low powered and usually cover a radius of about 10-15 miles.
KDOK now has four translators. They are 101.9 FM in Longview, 105.3 FM in Kilgore, 107.9 FM in Henderson and now 94.9 FM in Chalk Hill–Lake Cherokee. The signals of these translators overlap, so when you're driving around, you need to occasionally change channels as you drive from one area to another.
KC Technical Job Fair set Tuesday
Kilgore College Industrial Technologies division on Tuesday will be host to the annual KC Technical Job Fair.
The fair will be from 9 a.m. to 3 p.m. in the Devall Student Center Ballroom on the Kilgore campus.
Students are encouraged to attend to gain knowledge of area industries and available positions. The job fair is also intended to help students who are unsure of a career choice.
Employers will meet with students about employment opportunities, and space will be available to conduct interviews with prospective employees.
Students should bring their résumés and dress appropriately for possible interviews.
Today's intern may be tomorrow's business leader | News - Indiana Gazette
Posted: 02 Mar 2019 09:49 PM PST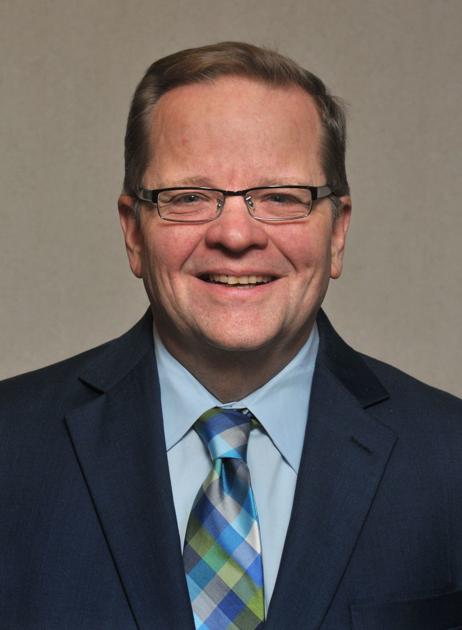 Many businesses face workforce challenges including recruitment. Often recruitment efforts are reactive and in response to a vacancy. Recruitment advertising and time spent screening and interviewing can be expensive. Developing an internship program at your company is a proactive and cost effective strategy to ensure that your organization has a pipeline of ready talent for your next opening.
Internships may be paid or unpaid. Many students are eager to gain experience and are willing to accept unpaid internships. However, offering a paid internship can still be economical and attract an even broader pool of potential and well-qualified candidates.
Becoming an internship site offers many benefits to your company. Interns can provide some extra capacity and help with a special project or cover during vacations of other staff. At the same time, the intern is gaining a valuable learning experience that may not be possible in the classroom.
Interns can also bring knowledge of current trends and practices. For example, does your company have an effective social media strategy? A college student can share expertise and insight about what is and is not effective. A student might also have insights in different to areas of your customer base not represented in your current workforce.
Mentoring an intern can also benefit other members of your existing workforce. It has been my experience that the best way to know something is to teach it. Providing supervision and guidance to an intern can build leadership skills and reinforce business knowledge among your current team.
Internships are an extremely effective employee selection tool.  During an internship you can observe a student's technical and interpersonal skills first hand while also learning about work ethic and reliability.  At the same time, the student learns about your organizational culture. If you decide to hire an intern, the probability of retention and success on the job is much greater.
Being receptive to student internships is also part of a greater responsibility of employers to contribute to the success of the next generation of business leaders. A few illustrations: Steve Jobs, founder of Apple, was an intern at Hewlett-Packard. Ursula Burns, who became the first African-American female CEO of Xerox, started her career there as an intern. Your next intern may become a future Fortune 500 executive.
Finding potential interns is not a difficult process. The paperwork aspects of internships doesn't have to be overly complicated. Most colleges have an internship program coordinator that can ensure the proper documentation is completed. 
For unpaid internships, employers need to be aware of minimum wage and overtime laws while ensuring that the experience is for the primary advantage of the student's education.  A written internship letter of agreement with clearly stated learning objectives and expectations for training and supervision can address those concerns.
The Indiana County Chamber of Commerce can also help with recruiting interns. The chamber offers members an opportunity to recruit interns through the Center for Internship, an online portal to help match employers and interns. Chamber members can list internship opportunities for no fee. The vision of the Center for Internships is to serve as a critical hub to connect employers and students. A post can be added to the site in a matter of minutes.
Many students will soon be starting the search for summer internships; consider adding your company to the list of local employers looking to hire tomorrow's top talent today. Even if your company has an existing internship program, consider using the center as another way to promote the program.
Jim Kinneer is chairman of the Indiana County Chamber of Commerce board of directors.
Acadiana Inbox for March 3, 2019 - The Advocate
Posted: 02 Mar 2019 10:15 PM PST
JD Bank has named Dwayne Myrick as director of loan review and Pam Judson as vice president/treasury management specialist.
Mayrick's experience includes financial analysis and underwriting, loan portfolio management, loan administration, and risk analysis and mitigation, while employed by Community and Southern Bank in Carrollton, Georgia, and Community Bank of West Georgia in Villa Rica. The Lafayette native graduated from the University of Louisiana at Lafayette with a bachelor's degree in business administration.
Judson will be located at JD Bank's Lafayette branch at 300 Verot School Road. Judson was with MidSouth Bank and worked as a teller, personal banker, branch manager and, for the past 15 years, in cash management. The Pennsylvania native has been in Acadiana for 25 years.
The Louisiana Travel Association presented Louey Awards honoring individuals and organizations in the Acadiana area that have made outstanding contributions to the Louisiana tourism industry: Outstanding Convention and Visitors Bureau/Tourist Commission of the Year, budget up to $499,999, to Vermilion Parish Tourist Commission; Outstanding Convention and Visitors Bureau/Tourist Commission of the Year, budget from $500,000 to $999,999, to Cajun Coast Visitors & Convention Bureau in Morgan City; Restaurateur of the Year to Jacques Rodrigue, Blue Dog Cafe in Lafayette; Campground RV/Park of the Year to Cajun Palms RV Resort in Henderson; and the Will Mangham Tourism Lifetime Achievement to former Gov. Kathleen Blanco.
Alan Lawson, of Crowley, and Ross Thibodeaux, of Midland, were among Rice Leadership Development Program graduates in the class of 2017-19 recognized during a ceremony at the USA Rice 2019 Government Affairs Conference, presided over by officials of the Rice Foundation and USA Rice.
Baton Rouge, New Orleans area Business Briefs for March 3, 2019 - The Advocate
Posted: 02 Mar 2019 10:15 PM PST
CEO Roundtable applicants sought
Louisiana Economic Development is accepting applications through March 31 for its CEO Roundtables program for small-business executives. 
Meeting 10 times within a year in half-day sessions, the state agency's program encourages 15 to 18 business leaders to explore professional challenges with one anouther under the guidance of a facilitator. Regional roundtables start in July.
LED has hosted CEO Roundtables in Alexandria, Baton Rouge, Lafayette, New Orleans, Ruston, Schriever and Shreveport. Depending on demand, LED hopes to expand the program in July to include Lake Charles and Monroe.
CEO Roundtable participants operate high-growth companies with yearly revenue of $600,000 to $50 million and staffs of five to 99 people.
Sessions include peer-to-peer learning, business networking and support an environment in which executives explore business and personal solutions that spur business growth. Participants from a range of industries come together for each monthly session to discuss a designated topic determined by the interests of the group. Topics in current and past roundtables have included marketing; strategic planning; operational efficiency; organizational structure; delegation; cybersecurity; finding and maintaining top talent; and business continuity.
For information, visit opportunitylouisiana.com/ceo-roundtables or contact Darrell L. Johnson Jr. at darrell.johnson2@la.gov or (225) 342-4680.
Small farm conference set at Southern
Small farmers from throughout the state will gather at Southern University's Felton G. Clark Activity Center from March 14-16 for the ninth annual Louisiana Small Farmer Conference.
The theme is "Louisiana Small Family Farms: Unlocking Your Potential." The conference is designed to expand the awareness of educational opportunities, U.S. Department of Agriculture programs, services and resources to help small farmers stay in business. This event targets new and beginning farmers, small and urban farmers, agricultural business owners, community leaders, community-based organizations, urban agriculturalists, government agencies and anyone interested in learning about agriculture.
The conference will start at 10 a.m. March 14 with a grant-writing session. Additional session topics are farmer's income tax, hydroponics and aquaponics systems, soil health for better crops and livestock, self-sufficient farming practices, apps and staying connected, raised beds and vertical gardening, and value-added products.
The conference also will include a USDA Round Table Discussion on small farmer needs, an exhibit hall and the Louisiana Living Legends Banquet.
Conference registration is $100 for agricultural professionals and $75 for small farmers. Registration and exhibitor space reservations are at suagcenter.com/form/louisiana-small-farmer-conference.
Event covers re-entry from incarceration
A conference aimed at enhancing training, education and jobs for people re-entering the community and the workforce following incarceration is scheduled 11:30 a.m. March 8 at the L'Auberge Event Center in Baton Rouge.
The event is designed for business executives and human relations managers; workforce development professions in private, government, commercial and industrial sectors; statewide elected officials; nonprofit organizations; and faith-based entities involved in any facet of Louisiana's prison system.
Legal scholar and prison reform advocate Shon Hopwood, who had been a bank robber and then a jailhouse lawyer, will share his story of rehabilitation as well as re-entry incarceration system advances at a seminar titled "Unlocking Employment Opportunities." Hopwood is now an associate professor at Georgetown University Law School. His story has been featured in national media for legal advocacy both while in prison and outside of the penal system.
A panel discussion will address training, education and employment opportunities. Panelists include Chris Broadwater, vice president of workforce policy for the Louisiana Community and Technical College System; John Easley, education coordinator for Louisiana State Prison at Angola; Natalie Laborde, deputy assistant secretary of the Louisiana Department of Safety and Corrections; Lisa D. Lavergne, faculty director of the Residential Reentry Center; and Stephen Toups, president of Turner Industries Group.
Proceeds benefit Connections for Life, a nonprofit organization dedicated to re-entry housing and transition services. Information is at shonhopwoodbr.org.
Entrepreneur, small business series starts
The Baton Rouge Area Chamber is launching a series of informational workshops and training aimed at helping local small businesses and entrepreneurs.
The Small Business Series will feature eight sessions throughout the year at BRAC's headquarters, the David E. Roberts Center for Economic Development downtown. The events will feature presentations by small business resource organizations.
The first is set for from 8 a.m. to 9 a.m. March 7. Tamara Sabine, of the Louisiana Workforce Commission, will discuss the agency's Small Business Employee Training program. It is free and open to the public.
Nominations sought for diversity awards
The Baton Rouge Area Chamber is accepting nominations until March 15 for its Diversity Star Award, which honors regional businesses that champion inclusion.
The nominations are open to all businesses in the nine-parish capital region. A winner will be selected in both a small and large business category.
Nominees will be judged based on their local operations and activities, including demonstrated track record of support for diversity in the community, in management structure, in the workforce and in the marketplace.
Applications and information are at brac.org/diversitystar.
Tulane multidisclipline prostate clinic launched
Tulane Health System has launched the Tulane Multidisciplinary Prostate Cancer Clinic, which brings patients and family members together with medical oncologists, urologic surgeons and radiation treatment specialists to discuss all possible treatment options in one visit.
The physicians from all three disciplines meet with patients and also monitor and discuss all cases in weekly reviews. A patient navigator coordinates any needed follow-up appointments or tests, as well as coordinate any education and support group needs.
The Tulane Multidisciplinary Prostate Cancer Clinic is located within the Tulane Cancer Center. Information is available at tulanehealthcare.com or (504) 988-2342.