---
Boeing Stock Falls As Trump, FAA Ground Boeing 737 Max Jets In US - Investor's Business Daily
Posted: 13 Mar 2019 01:26 PM PDT
President Donald Trump ordered the FAA Wednesday to ground all Boeing (BA) 737 Max jets, after a growing number of regulators around the world suspended the jet, including Canada's, in the wake of two fatal crashes in five months. But Boeing stock rose.
X
Boeing said it "has determined — out of an abundance of caution and in order to reassure the flying public of the aircraft's safety — to recommend to the FAA the temporary suspension of operations of the entire global fleet of 371 737 Max aircraft."
On Tuesday, Trump spoke on the phone with Boeing CEO Dennis Muilenburg, who reportedly assured him of the plane's safety.
Trump's order Wednesday covers both the 737 Max 8 and 9 models and adds to the drumbeat of bad news for the best-selling plane following Sunday's deadly Ethiopian Airlines crash.
The FAA said the grounding decision was due in part to new satellite data that it saw this morning and acknowledged that the Lion Air and Ethiopian Airlines crashes had similarities.
Earlier Wednesday, Canada joined Hong Kong, Lebanon, Thailand, India, Kuwait, the UAE and other countries in banning the 737 Max from their airspace. China made the first such move Sunday and was soon followed by Indonesia, Singapore, Malaysia, Australia and Oman.
Ireland, the United Kingdom, France, Germany, Iceland, Italy and the Netherlands followed suit, before aviation regulators suspended all 737 Max flights across Europe.
But as late as Tuesday evening, the FAA doubled down on its confidence in the plane, saying there is "no basis to order grounding."
Boeing's sales prospects are under increasing pressure too. VietJet said it will decide on its 200-plane, $25 billion Boeing 737 Max order after the official probe is complete. On Tuesday, Bloomberg reported Lion Air is planning to switch a $22 billion 737 Max order to Airbus, while Kenya Air reconsiders tentative plans to place an order.
Also Wednesday, Norwegian Airlines, a major customer, said it expects Boeing to foot the cost for lost revenue from canceled 737 Max 8 flights. European aviation regulators grounded the aircraft Tuesday.
But Lufthansa said Wednesday it has ordered 20 Boeing 787-9 Dreamliners and 20 Airbus (EADSY) A350-900s for long-haul flights. The new aircraft will replace four-engine planes and will be delivered from late 2022 to 2027.
Boeing Stock Technical Analysis
Boeing stock closed up 0.5% at 377.14 on the stock market today, reversing losses and ending a streak of seven straight declines. Shares remain lodged under the 50-day average after falling below it for the first time in two months Monday. Rival Airbus jumped 3%.
Boeing stock on Tuesday flashed a round-trip sell signal, which means a stock has climbed more than 10% from buy point and then given it all up.
Shares of American Airlines (AAL) climbed 3%, and Southwest Airlines (LUV) edged up 0.4%. Flight schedules indicate that the 737 Max accounts for 7.2%, 2.4%, and 2.9% of domestic capacity in Q2 for Southwest, American, and United Airlines (UAL), according to analysts at Evercore ISI
Among Boeing and aerospace suppliers, Spirit AeroSystems (SPR) rose 1.6%, Triumph Group (TGI) fell 2.8%, Hexcel (HXL) dipped 1.1%, and United Technologies (UTX) rose 1.6%.
The iShares U.S. Aerospace & Defense ETF (ITA) rose 0.7%, and the SPDR S&P Aerospace & Defense ETF (XAR) added 0.4%.
Boeing 737 Max Crucial To Profits
The 737 Max program is crucial to Boeing operating profits, with most deliveries still to come.
Moody's estimates the average operating margin for each Max 8 delivery at $12 million-$15 million or more.
Moody's analysts reiterated an A2 credit rating Tuesday.
"We anticipate Boeing will generate free cash flow of $10 billion or more this year, based on estimated commercial aircraft deliveries of about 850 during the year," they said.
But the delivery estimate is before any potential deferrals following the second Boeing 737 Max 8 accident in less than five months, they added.
YOU MIGHT ALSO LIKE:
Get Free IBD Newsletters: Market Prep | Tech Report | How To Invest
Making Money In Stocks: How To Find The Correct Buy Point
Want More IBD Videos? Subscribe To Our YouTube Channel!
Trump Unveils Big Boeing Orders In Vietnam, But Only One Is New
Boeing's 787 Has Realigned Air Travel; These 5 Routes Show How
Actresses, Business Leaders and Other Wealthy Parents Charged in U.S. College Entry Fraud - The New York Times
Posted: 12 Mar 2019 10:08 AM PDT
A teenage girl who did not play soccer magically became a star soccer recruit at Yale. Cost to her parents: $1.2 million.
A high school boy eager to enroll at the University of Southern California was falsely deemed to have a learning disability so he could take his standardized test with a complicit proctor who would make sure he got the right score. Cost to his parents: at least $50,000.
A student with no experience rowing won a spot on the U.S.C. crew team after a photograph of another person in a boat was submitted as evidence of her prowess. Her parents wired $200,000 into a special account.
In a major college admissions scandal that laid bare the elaborate lengths some wealthy parents will go to get their children into competitive American universities, federal prosecutors charged 50 people on Tuesday in a brazen scheme to buy spots in the freshman classes at Yale, Stanford and other big-name schools.
Thirty-three well-heeled parents were charged in the case, including Hollywood celebrities and prominent business leaders, and prosecutors said there could be additional indictments to come.
Also implicated were top college athletic coaches, who were accused of accepting millions of dollars to help admit undeserving students to a wide variety of colleges, from the University of Texas at Austin to Wake Forest and Georgetown, by suggesting they were top athletes.
The parents included the television star Lori Loughlin and her husband, the fashion designer Mossimo Giannulli; the actress Felicity Huffman; and William E. McGlashan Jr., a partner at the private equity firm TPG, officials said.
[Read more here about the scheme worked, from bribes to doctored photos.]
The scheme unveiled Tuesday was stunning in its breadth and audacity. It was the Justice Department's largest-ever college admissions prosecution, a sprawling investigation that involved 200 agents nationwide and resulted in charges against 50 people in six states.
The charges also underscored how college admissions have become so cutthroat and competitive that some have sought to break the rules. The authorities say the parents of some of the nation's wealthiest and most privileged students sought to buy spots for their children at top universities, not only cheating the system, but potentially cheating other hard-working students out of a chance at a college education.
In many of the cases, prosecutors said, the students were not aware that their parents were doctoring their test scores and lying to get them into school. Federal prosecutors did not charge any students or universities with wrongdoing.
"The parents are the prime movers of this fraud," Andrew E. Lelling, the United States attorney for the District of Massachusetts, said Tuesday during a news conference. Mr. Lelling said that those parents used their wealth to create a separate and unfair admissions process for their children.
"The real victims in this case are the hardworking students" who were displaced in the admissions process by "far less qualified students and their families who simply bought their way in," Mr. Lelling said.
At the center of the sweeping financial crime and fraud case was William Singer, the founder of a college preparatory business called the Edge College & Career Network, also known as The Key.
The authorities said Mr. Singer used The Key and its nonprofit arm, Key Worldwide Foundation, which is based in Newport Beach, Calif., to help students cheat on their standardized tests, and to pay bribes to the coaches who could get them into college with fake athletic credentials.
[Read more about William Singer, the founder of a college preparatory business, who's at the center of the case.]
Mr. Singer used The Key as a front, allowing parents to funnel money into an account without having to pay any federal taxes.
Parents paid Mr. Singer about $25 million from 2011 until February 2019 to bribe coaches and university administrators to designate their children as recruited athletes, which effectively ensured their admission, according to the indictment.
Mr. Singer appeared in federal court in Boston on Tuesday afternoon and pleaded guilty to counts of racketeering conspiracy, money laundering conspiracy, conspiracy to defraud the United States, and obstruction of justice.
Sitting very still and wearing a dark suit, he described how he arranged for students' SAT and ACT results to be falsified by sending them to take the exams in Houston or Los Angeles, where he had bribed test administrators. He described the students as believing they were taking the tests legitimately, but said that his test proctor would correct their answers afterward. Mr. Singer said he would tell the proctor the score he wanted the student to get, and he would achieve that score exactly.
In his testimony, he referred to his bribery and money laundering schemes as "a side door" method of admission.
"If I can make the comparison, there is a front door of getting in where a student just does it on their own, and then there's a back door where people go to institutional advancement and make large donations, but they're not guaranteed in," Mr. Singer said. "And then I created a side door that guaranteed families to get in. So that was what made it very attractive to so many families, is I created a guarantee."
One of the prosecutors, Eric S. Rosen, said that Mr. Singer had in some cases falsified students' ethnicities and other biographical details to take advantage of affirmative action.
Mr. Singer also described how, after he became a cooperating witness and was told by the prosecutors and the F.B.I. that he could not talk to anyone about the case, he tipped off several families that he was wired and warned them not to incriminate themselves in conversations with him.
The judge set sentencing for June 19, and Mr. Singer was released on a $500,000 bond.
[Read about how the scandal ensnared the stars Felicity Huffman and Lori Loughlin.]
Most elite universities recruit student athletes and use different criteria to admit them, often with lower grades and standardized test scores than other students.
Mr. Singer helped parents go to great lengths to falsely present their children as the sort of top-flight athletes that coaches would want to recruit.
Mr. Singer fabricated athletic "profiles" of students to submit with their applications, which contained teams the students had not played on and honors they had not won. Some parents supplied "staged photographs of their children engaged in athletic activity," according to the authorities; Mr. Singer's associates also photoshopped the faces of the applicants onto images of athletes found on the internet.
"This is an extreme, unsubtle and illegal example of the increasingly common practice of using money to get an edge in the race for a place in an elite university," said Christopher Hunt, who runs College Essay Mentor, a consulting service for applicants.
In one example detailed in an indictment, the parents of a student applying to Yale paid Mr. Singer $1.2 million to help her get admitted. The student, who did not play soccer, was described as the co-captain of a prominent club soccer team in Southern California in order to be recruited for the Yale women's soccer team. The head coach of the Yale team, Rudolph Meredith, was bribed at least $400,000 to recruit the student.
After the profile was created, Mr. Singer sent the fake profile to Mr. Meredith, who then designated her as a recruit, even though he knew the student did not play competitive soccer, according to the complaint.
[Read the full list of who has been charged here.]
In its investigation, known internally as Operation Varsity Blues, the government focused on the 33 indicted parents. Those parents were willing to pay between $15,000 and $75,000 per test, which went to college entrance exam administrators who helped their children cheat on them by giving them answers, correcting their work or even letting third parties falsely pose as their children and take the tests in their stead, according to the indictment.
Mr. Singer instructed at least one parent, Mr. McGlashan, to claim that his son had learning disabilities in order to gain extended time for him to take his college entrance exam alone, over two days instead of one, according to court documents.
The government said that Mr. McGlashan's son was told to take the exam at one of two test centers where Mr. Singer worked with test administrators who had been bribed to allow students to cheat. And Mr. Singer told Mr. McGlashan to fabricate a reason, such as a wedding, for why their children would need to take the test in one of those locations.
Mr. McGlashan's son was unaware of the scheme, according to court documents.
Mr. McGlashan did not respond to an email seeking comment. TPG said that it had placed Mr. McGlashan on indefinite administrative leave effective immediately as a result of the charges.
When Mr. Singer explained the scheme last June to Gordon R. Caplan, co-chairman of the global law firm Willkie Farr & Gallagher, Mr. Caplan laughed and said, "And it works?" according to a transcript of a recorded phone conversation between the two men captured in a court-authorized wiretap.
Mr. Singer told Mr. Caplan that his daughter would not know that her standardized test scores had been faked.
"Nobody knows what happens," Mr. Singer said, according to the transcript of the call. "She feels great about herself. She got a test score, and now you're actually capable for help getting into a school. Because the test score's no longer an issue. Does that make sense?"
"That does," Mr. Caplan said. According to prosecutors, Mr. Caplan paid $75,000 for the service.
A spokeswoman for Mr. Caplan and Willkie Farr did not respond to an email seeking comment.
Universities were quick to respond to the charges on Tuesday. According to the indictment, Stanford University's head sailing coach, John Vandemoer, took financial contributions to the sailing program from an intermediary in exchange for agreeing to recommend two prospective students for admission.
Stanford said Tuesday that Mr. Vandemoer had been fired. The University of Texas at Austin released a statement Tuesday saying that its men's tennis coach, Michael Center, has been placed on leave. And at U.S.C., Donna Heinel, a top athletic director, and Jovan Vavic, the men's and women's water polo coach, were terminated. Ms. Heinel received more than $1.3 million in bribes and Mr. Vavic about $250,000 according to federal prosecutors.
In a letter to the college community, Wanda M. Austin, the interim president of the University of Southern California, said, "It is immensely disappointing that individuals would abuse their position at the university this way."
Like other college administrators, Dr. Austin said she did not believe that admissions officers were aware of the scheme or took part in it, and she described the university as a victim.
Stock market today: Latest news - CNN
Posted: 13 Mar 2019 02:48 PM PDT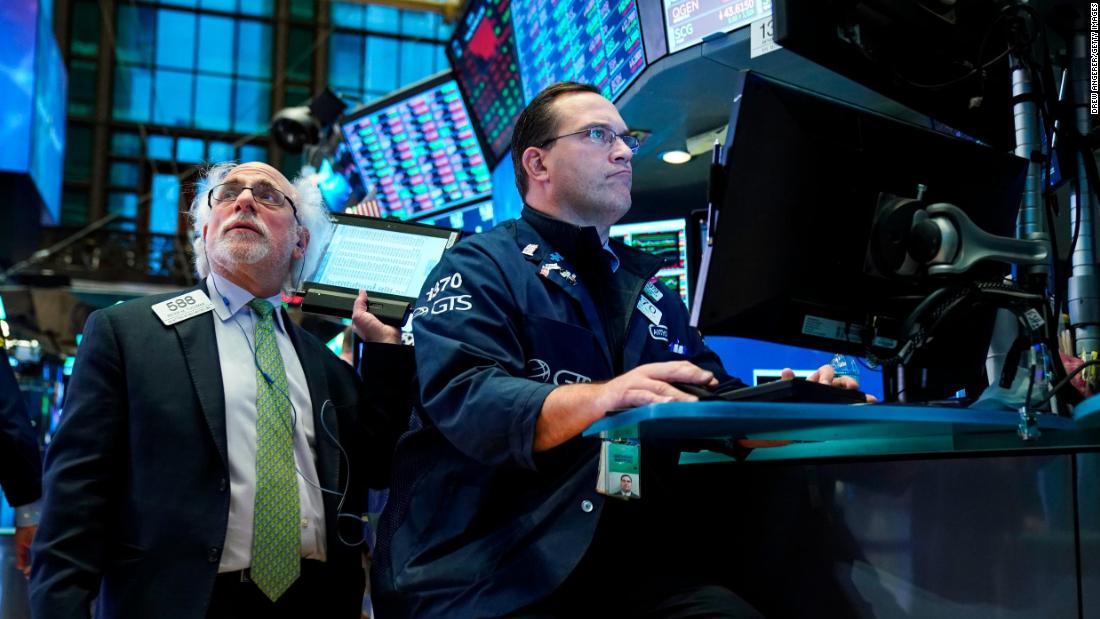 After nearly every country in the world determined that Boeing's 737 Max airplane should be kept on the ground, Boeing finally relented on Wednesday afternoon and said, in a statement, that it would tell the FAA to ground its entire fleet.
It cited no additional findings or data, rather said the plane should be suspended "out of an abundance of caution and in order to reassure the flying public of the aircraft's safety."
Dennis Muilenburg, president of Boeing, said:
"We are supporting this proactive step out of an abundance of caution. Safety is a core value at Boeing for as long as we have been building airplanes; and it always will be."
Boeing, the company said, makes this recommendation and supports the decision by the FAA.
Here's the FAA's statement on grounding the planes:
Get live updates on this developing story.
Summerdale signs contract to assist bringing new businesses to area - Gulf Coast News Today
Posted: 13 Mar 2019 08:10 AM PDT
By Jessica Vaughn
SUMMERDALE - The Town of Summerdale voted during a special February council meeting to sign a contract with the Buxton Group to help grow the area's businesses.
"This is a company that will help Summerdale to secure the analytical data that we need for clients that would possibly be interested in locating to our area," said Mayor David Wilson. "They're a very sophisticated organization that would contract with the Town of Summerdale to help us to have more businesses that would be attracted to our area."
The Buxton Groups operates by gathering analytical data from an area through cell phone searches by tracking where people in an area want to shop, what they're looking for, and the distances they are willing to drive for a certain type of store, restaurant, or venue. After researching the collected data, The Buxton Group can then put a municipality in contact with the types of businesses that would benefit its community. The study isn't limited to within Summerdale, and would focus on approximately a 20-mile drawing area.
"This would be an opportunity to market the town," said Wilson. "We can start having businesses coming into town, and we'll be going after these businesses instead of just sitting there and letting them go to other places. This group is able to produce data about your town and target businesses that are looking for that type of information. To my understanding this company has an impeccable resume and success rate."
The cost for the services is a three-year contract of $50,000 per year, though the company states with one successful new business the year would be paid for by taxes brought back into the community. It typically takes until the second year before results are fully seen as the first year focuses on gathering data and contacting interested businesses.
"The company guarantees 20 businesses that would be looking for this area by 2020, followed by 20 businesses per year," Wilson said.
The Buxton Group contract includes 25 apps to be handed out to new businesses that will help them market their business themselves.
"It's all analytical, it's all data-driven," said Chief Kevin Brock, who was instrumental in introducing The Buxton Group to the council. "What they do is look in our jurisdiction to see where our citizens spend their money, where they drive, how far they'll drive to go to a different business such as Starbucks, and all that information goes into their database, and that will tell us what businesses to go after and which one's people would not be interested in. That way you don't waste your time going after a supermarket that will not come here."
The council was unanimous in voting to sign the contract with The Buxton Group, stating that sometimes you have to "spend some money to see the benefits of it."
Dow set to fall | Huawei sues the US | Amazon joint health venture is named - CNBC
Posted: 07 Mar 2019 04:32 AM PST
U.S. stock futures were lower this morning as investors remained focused on U.S.-China relations. The Dow and S&P 500 on Wednesday had their lowest closes since Feb. 14. The Dow, S&P 500, and Nasdaq were all down three straight sessions, and are on track to post their worst week of 2019. (CNBC)
* Cramer: Stockholders are suffering from FOBS, fear of big sellers (CNBC)
Earnings reports out this morning come from Barnes & Noble (BKS), H&R Block (HRB), and Kroger (KR), while Costco (COST), American Outdoor Brands (AOBC), Camping World (CWH), El Pollo Loco (LOCO), and Okta (OKTA) are among the companies releasing quarterly numbers after today's closing bell. (CNBC)
The Labor Department is out with its weekly report on initial jobless claims at 8:30 a.m. ET. At the same time, the government issues its revised report on fourth-quarter productivity. The European Central Bank concludes its policy meeting with an interest rate decision and policy statement at 7:45 a.m. ET. (CNBC)
Huawei is suing the U.S. over a law that bans government agencies from buying the Chinese tech giant's equipment. It claims the legislation is unconstitutional, as it goes on the front foot following months of political pressure. (CNBC)
* Huawei CFO defense will center on Trump's trade comments (CNBC)
CNBC has learned President Donald Trump had a private meeting this week with close advisors to discuss a wide range of topics, including the 2020 election — and concerns about possibly facing former Vice President Joe Biden.
The Democratic National Committee announced that Fox News will not host any of its presidential primary debates in the 2019-2020 cycle, citing an article in The New Yorker that characterized the outlet as an agent of the White House. (CNBC)
* Trump fires back at DNC (USA Today)
Trump's former personal lawyer and fixer Michael Cohen gave the House Intelligence Committee documents that reveal alleged editing to the statement he used to lie to Congress in 2017 about efforts to build a Trump Tower in Moscow. (CNBC)
* Cohen told lawyer to seek Trump pardon (WSJ)
* Trump's former campaign chief Manafort to be sentenced today for bank and tax fraud (Reuters)
Alex Trebek, longtime "Jeopardy!" host, revealed that he has been diagnosed with stage 4 pancreatic cancer. "Normally, the prognosis for this is not very encouraging, but I'm going to fight this, and I'm going to keep working," he said. (NBC News)
The Amazon (AMZN), J.P. Morgan (JPM), and Berkshire Hathaway (BRK) health-care joint venture finally has a name: Haven. Prior to the big reveal, many industry insiders referred to the venture as "ABC" or "ABJ." (CNBC)
* Health records giant Epic temporarily halts additions to its app store because of privacy concerns (CNBC)
Amazon (AMZN) will close all of its 87 pop-up locations in the U.S. in April. The company is also planning to open dozens of grocery stores and potentially thousands of Amazon Go stores, according to earlier reports. (CNBC)
* Dollar Tree to close up to 390 Family Dollar stores (CNBC)
Sears is back into court, less than one month after emerging from bankruptcy protection. The retailer was sued by Stanley Black & Decker, which accused it of breach of contract and trademark infringement. (Reuters)
American Eagle Outfitters (AEO) reported quarterly profit of 43 cents per share, beating estimates by a penny. However, the apparel retailer's revenue fell slightly short of Wall Street forecasts. American Eagle also forecast weaker-than-expected current quarter profit, as it spends more on marketing and new store openings.
Allergan (AGN) said a new treatment for depression failed in three late-stage studies, and the drugmaker added that it was deeply disappointed in the results. Billionaire hedge fund manager David Tepper has been pushing Allergan, which also makes Botox, to consider selling itself.
General Electric (GE) has hired an investment bank to explore a possible sale of its stake in a renewable energy joint venture, according to a Reuters report. GE is partners with Italy's Enel in the venture, and the stake is said to be worth more than $1 billion.
Qualcomm (QCOM) is getting some help from the Defense and Energy departments in its dispute with the FTC over smartphone royalties, according to the Wall Street Journal, supporting Qualcomm's contention that losses in a court battle could hurt its ability to compete with China's Huawei.
Apple (AAPL) has announced it's bringing 1,200 employees to a San Diego office over the next three years, growing its presence right in the backyard of its current legal rival Qualcomm.
Anheuser-Busch InBev (BUD) was downgraded to sector perform from top pick at RBC Capital Markets in a valuation call, among other factors.
Idris Elba is Warner Bros. choice to replace Will Smith as Deadshot in the "Suicide Squad" sequel, according to Variety. The original film was a massive box office success when it hit theaters in 2016, grossing $746 million worldwide.