---
Register-Mail business news, March 10, 2019 - Galesburg Register-Mail
Posted: 10 Mar 2019 04:02 AM PDT
OSF Holy Family diabetes program earns CDC recognition
MONMOUTH — The Centers for Disease Control and Prevention is recognizing OSF HealthCare Holy Family Medical Center as meeting all requirements of its evidence-based Diabetes Prevention Program. The full recognition acknowledges OSF Holy Family is meeting the standards established by the CDC to deliver diabetes programs that have proven results for preventing type 2 diabetes.
"Receiving full recognition for our Diabetes Prevention Program at OSF HealthCare Holy Family Medical Center is a tremendous accomplishment," said Patty Luker, president of OSF Holy Family. "Receiving full recognition is a rewarding reflection of the work our diabetes education mission partners do and the exceptional care they provide for those we serve."
"As the director of the Diabetes Prevention Recognition Program, it is immensely gratifying to see the science of diabetes prevention being implemented to improve the public's health," said Ann Albright, director of the CDC's Diabetes Prevention Recognition Program. "It is programs like yours that are turning the tide in the fight against the epidemic of type 2 diabetes."
Lessons and activities that are part of the CDC's Diabetes Prevention Program are part of a new initiative and partnership with the Warren County YMCA called Be WELL, Live Healthy, Live Happy. This open enrollment program costs $15/month and participants meet for 45 minutes every Thursday evening to learn new recipes, exercises, motivation, meditation and ways to improve their overall well-being. You can enroll online or in person or by calling the YMCA at (309) 734-3183.
Estate planning seminar scheduled
GALESBURG — Local Edward Jones financial advisers JT Downin and Chris Hroziencik will host "Preparing Your Estate Plan" at 11:30 a.m. Tuesday, March 12, at the Knox Agri Center, 180 S. Soangetaha Road in Galesburg. The presentation will include a local estate planning attorney and cover the basics of estate planning. Lunch will be provided and reservations are required. For more information or to make reservations, contact Downin's office at (309) 342-9055 or Hroziencik's office at (309) 388-0810. 
Six promoted at Tompkins State Bank
GALESBURG — Keith Douglass, CEO of Tompkins State Bank, recently announced the promotion of six employees.
Brad Clark was appointed as the new president of Tompkins State Bank. He assumed the role on Dec. 19. He previously was the acting executive vice president and senior credit officer. Clark has over 30 years of experience in retail banking, mortgage banking and commercial lending. He has been with Tompkins since 2009 and has been part of the bank's board of directors since 2010. As president, he will manage the day-to-day operations of the bank and continue to be the senior credit officer, overseeing the lending function.
C.L. Cummings was appointed as the new executive vice president of Tompkins State Bank. He will be responsible for the oversight of sales, human resources, retail banking and branch operations. He also will continue to manage agriculture and commercial loan relationships. Cummings has been in banking for 23 years, mostly in commercial credit and management. He has been with Tompkins since 2005 and has been a board member since 2013. Cummings lives outside Knoxville with his wife, Karene, and three kids, Emily, Bradley and Charlie.
Mark Taber was promoted from vice president to senior vice president. He will oversee business development in the Avon and Abingdon markets and continue to lead the bank in agricultural lending. Taber was hired as an ag lender in the Abingdon office in 2000. He lives on a farm outside of Cameron.
Tara Ruff was named treasury services officer. She has been with Tompkins since 2010. She was originally hired in the Avon office and has since worked in the Abingdon, Knoxville and Galesburg locations. In her new role, she will be responsible for developing and maintaining business account relationships. She also will continue her duties as marketing coordinator. Ruff is originally from Avon and now resides in Galesburg with her dog, Dublin.
Shelby Woodruff was promoted to assistant branch manager at Tompkins State Bank's Knoxville location. She will be responsible for the oversight of the branch's day-to-day functions. She will also continue her duties as a personal banker in Knoxville. Woodruff has been an employee at Tompkins since 2010. She lives in Knoxville with her husband, Blake, and son, Case.
David Blake was promoted to a personal banker at Tompkins State Bank's Knoxville location. He was originally hired in the Galesburg office in 2016. As a personal banker, Blake will be responsible for opening and establishing new accounts and enhancing customer banking relationships. Blake is a Galesburg High School graduate and a 2014 graduate of Monmouth College. He lives in Galesburg with his dog, Marty. 
Business News in Brief, week of March 10, 2019 - New Haven Register
Posted: 09 Mar 2019 09:00 PM PST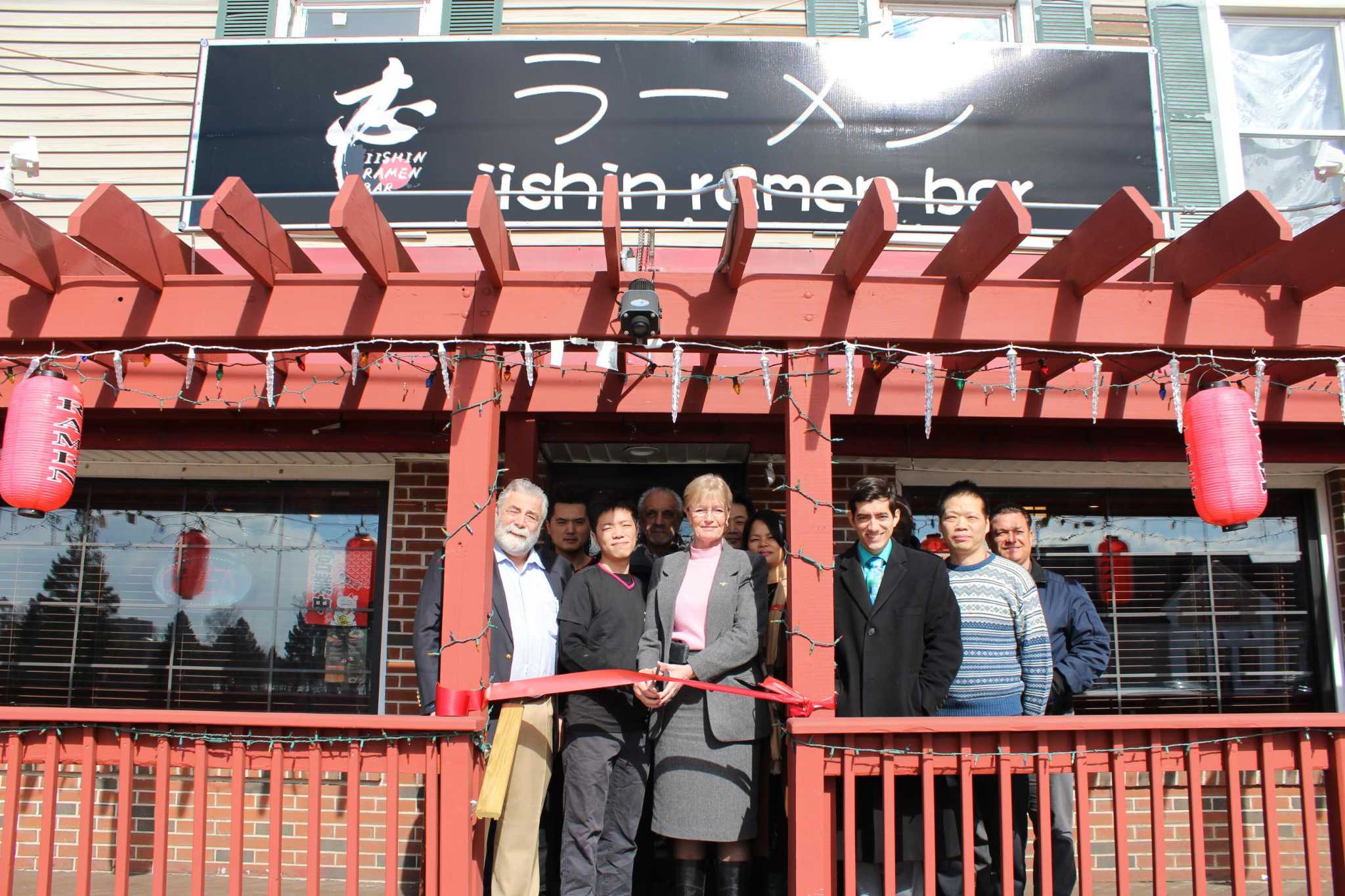 Photo: Contributed Photo / City Photo - Michael P. Walsh
Free training and employment workshops offered
The state Department of Labor, through the agency's American Job Center, 37 Marne St. in Hamden, is offering a variety of free training and employment workshops. Advance registration is encouraged due to space limitiations; call 203-859-3200.
Fundamentals of Resume Writing: March 21, 1-4 p.m.
Successful Job Search Strategies: March 11, 9 a.m.-noon.
Interviewing Strategies & Techniques: March 18, 9 a.m.-noon; March 28, 1-4 p.m.
Over 40 and Looking for Work: March 14, 1-4 p.m.; March 25, 9 a.m.-noon.
Veterans' Workshop: March 27, 1-3 p.m.
Resume Critiques: Resumes reviews by appointment, in half-hour intervals on Mondays and Fridays. Participation in the Fundamentals of Resume Writing workshop is recommended before scheduling a critique.
Needs Assessments: Needs assessments are conducted by appointment, in 45-minute intervals, every Friday. This workshop offers a one-on-one career exploration with a Career Development Specialist reviewing individual career needs and creating an individual employment plan.
Business After Hours event set in Orange
ORANGE — The Milford Regional Chamber of Commerce and the Orange Chamber of Commerce will hold a Business After Hours networking event from 5-7 p.m. March 13 at the Orange Ale House & Grille, 517 Boston Post Road.
Cost is $15 pre-registration; $20 member at the door; and $25 for prospective members. Call 203-876-8517 or visit www.milfordct.com.
Women Redefining Retirement to meet
MILFORD — Women Redefining Retirement will meet at 7 p.m. March 11 at Golden Hill Rehabilitation Pavilion, 2028 Bridgeport Ave. Celebrate Mardi Gras with mask-making, music and king's cake.
Items will be collected to fill "goodie bags" to be distributed at the 58th annual Day for Hospitalized Veterans in April, organized by VFW Post 7788; donations of toiletries, activity books, socks, and anything else that would contribute to the comfort of a hospitalized veteran are welcome. Food donations will benefit the Beth El Center.
Visit wrrofmilford@google.com.
Housatonic River Job Network to meet
ORANGE — The Housatonic River Job Network will meet at 7 p.m. March 14 at Case Memorial Library, 176 Tyler City Road.
Guest speaker will be Jason Hyde, an author, inspirational teacher and corporate trainer, who will speak on "3 Things All Professionals Must Know to Overcome Frustration and Fear."
For information, email alexy56@hotmail.com.
Orange Business and Community Expo set
WEST HAVEN — The Orange Economic Development Corporation will hold the 17th annual Orange Business and Community Expo from 11 a.m. to 4 p.m. June 5 at the University of New Haven, 300 Boston Post Road.
The Expo is free and open to the public. All activities are free with the exception of One-on-One Speed Networking, moderated by Rob Thomas of Rob Thomas CT; cost for that event is $15 per person and includes goodie bag, refreshments and raffle entry.
Exhibitor space is available at $300 for an 8-foot booth, which includes pipe and drape, covered table and two chairs. All vendors' business information is listed in the event program; business marketing materials included in Event Welcome Bags; company name listed in OrangeLife Magazine; an entry into the Vendor/Sponsor appreciation raffle; and exhibitor lanyards. Booths with electricity are available for an additional $100, with limited availability. Registration for a booth is available online at OrangeEDC.com/events_activities. For businesses unable to attend the expo, company marketing materials can be included in the Event Welcome Bags for $75; ads also can be placed in the event program.
For information, call the Orange Economic Development Corporation at 203-891-1045 or visit OrangeEDC.com/events_acivities.
Valaitis named new CEO of Women and Families Center
MERIDEN — Wayne Valaitis, MPH, has been named the new chief executive officer of the Women and Families Center.
"I am very happy to be joining this outstanding organization and group of professionals. WFC has a rich history of providing an array of human service programs in south central Connecticut," Valaitis said in a news release. "I hope to spring off that foundation and help the agency grow with positive and empowering programs that meet the needs of the individuals and families of the communities we serve and enable everyone to achieve their highest potential."
WFC is a community-based nonprofit that provides direct social service to individuals and families throughout the Greater Meriden region, Middlesex and New Haven counties. "The organization offers enrichment and support programs for both youth and adults, including before and after school programs, short-term housing for young adults, employment and training programs, and sexual assault crisis services," according to the release.
Valaitis' experience includes serving as executive director of Boys and Girls Clubs in North Carolina and New York, and as executive director of Literacy Volunteers and later FSW Inc.
Terry Giovannucci, president of the WFC board of directors, said in the release that the board "is delighted to welcome Wayne Valaitis to the WFC family. We are confident he will be instrumental in providing strategic direction leading WFC to an even more impactful role in the community, providing expanded services, and addressing the needs of our community members."
Businesspeople - March 10, 2019 | Bismarck-Mandan Business News | bismarcktribune.com - Bismarck Tribune
Posted: 09 Mar 2019 11:00 PM PST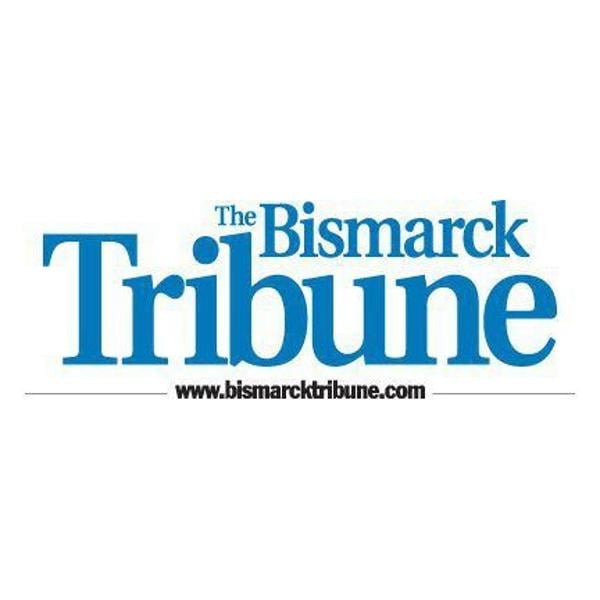 Schlafman included
Dave Schlafman, an adviser with Ameriprise Financial in Bismarck, was named to the list of "Best-in-State Wealth Advisors" published by Forbes magazine. The list recognizes financial advisers who have demonstrated high levels of ethical standards, professionalism and success.
Shjerve hired
Mariah Shjerve, Bismarck, has been hired as a guardianship worker in Catholic Charities North Dakota's Bismarck office.
Shjerve holds a bachelor's degree in social work from Minot State University and previously worked as a certified nursing assistant.
Bitz joins staff
Allison Bitz has joined The Village Family Service Center in Bismarck as an outpatient counselor.
Bitz earned a master's degree in social work and is a licensed clinical social worker. She has experience working with youth and families.
Suhr gets award
Liz Suhr, Ray, who is the business manager for R&T Water District, received the Outstanding Office Employee award from the North Dakota Rural Water Systems Association during the Rural Water Expo Conference last month in Bismarck.
Griffin promoted
Jon Griffin has been promoted to chief operations and risk officer at Capital Credit Union, Bismarck, and will join the executive management team.
Griffin holds bachelor's degrees in accounting and finance from the University of North Dakota and a master's degree in business administration from the University of Mary.
He has been with the credit union since 2011, most recently as vice president of risk management at the main office.
Monthly award
• David Wald, representative in Mandan, was named Securian Financial Advisors of N.D. Inc. adviser of the month for February based on production and client service.
Baton Rouge, New Orleans area People in Business for March 10, 2019 - The Advocate
Posted: 09 Mar 2019 10:15 PM PST
BATON ROUGE AREA
The Franciscan Missionaries of Our Lady Health System has named Jeff Limbocker as chief financial officer.
He succeeds Robert "Bob" Ramsey, who will retire May 1 after serving as the health system's CFO since 2010 and more than 20 years with the organization.
Limbocker has been serving as regional CFO for The Franciscan Missionaries of Our Lady Health System and CFO for the Baton Rouge market and Our Lady of the Lake. He has been CFO of Our Lady of the Lake since 2009, previously serving as vice president of physician services and finance. He earned a Master of Business Administration and bachelor's degree from LSU.
Peoples Bank has named Lori Talbot Rockforte as a vice president and banker for New Roads and Richard Robinson as vice president of credit administration.
Rockforte was with State Bank as market manager for Pointe Coupee and has 43 years of banking experience as a lender in addition to a market manager. Robinson was a commercial credit analyst at Investar. He will oversee the underwriting and analysis of Peoples Bank's loan portfolio. He earned a bachelor's degree in marketing from LSU and has been working in the financial industry since 2003 and in roles that include loan processing, underwriting and credit administration for both consumer and commercial lending.
CI Group has promoted Sheri Wilkins to senior interior designer.
Wilkins, a registered interior designer with more than 30 years of experience, has been with CI Group for one year.
Louisiana Sea Grant has appointed Brian Callam as director of the Grand Isle Oyster Research Lab, operated through a partnership with the Louisiana Department of Wildlife and Fisheries.
The lab helps support the work of the Michael C. Voisin Oyster Hatchery, providing seed oysters. Callam will continue the work of his predecessor, John Supan, who helped establish and support the use of triploid oysters in Louisiana. Callam has experience working with triploid oysters, stemming back to his master's degree work in Virginia. While at the Virginia Institute of Marine Science, he held positions as an oyster restoration assistant, a field and hatchery technician and a graduate research assistant. In 2014, he worked in coastal Louisiana on his Ph.D. dissertation and became breeding and research manager of the Grand Isle Oyster Research Lab.
NEW ORLEANS AREA
Bezou Financial Planning Group has named Tucker Thorpe as chief administrator and Derrek Gaspard as head of operations in its New Orleans office; financial adviser Preston Christian to head up its Hammond Office as executive vice president; while executive vice president and financial adviser Elizabeth Jones handles duties in Monroe.
They all were previously employed as financial advisers by Capital One Investing, as was Jason Bezou, who founded Bezou Financial in 2018 at 422 Harrison Ave. and is expanding to offices in Hammond, Monroe, Baton Rouge and Chalmette.
Thorpe holds an MBA from Tulane University and bachelor's degree from LSU. Gaspard has a bachelor's degree in human resource management from Southeastern Louisiana University. Christian has a bachelor's degree in business administration from LSU. Jones went to the University of Arkansas.
Entergy Corp. has appointed Elise "Lisa" Hyland, former senior vice president of special projects of EQT Corp., as a board member.
EQT Corp. and its subsidiaries operate as an integrated energy company headquartered in Pittsburgh. Hyland held several management roles during her 18-year career with the company. Prior to EQT, Hyland held various engineering and management positions during her 19-year tenure at Alcoa Inc. Having also spent time in corporate research and technology leadership roles, she holds five U.S. patents in the field of materials design. She also serves on the board of directors of Marathon Oil Corp. and is an emeritus board member for Manchester Bidwell Corp. Hyland earned a Master of Business Administration from the Tepper School and holds a master's and a bachelor's degree in metallurgical engineering from Carnegie Mellon University.
AROUND LOUISIANA
Mark Surprenant, of Adams and Reese, has been elected as president of Southeast Louisiana Legal Services.
Other officers are Joseph Ballard, vice president; Lila Arsan, second vice president; Christopher Ralston, secretary; Jennifer Van Metre, treasurer; and Regina Joseph, assistant treasurer.
The organization provides free, civil legal aid to low-income people in 22 Louisiana parishes through offices in Baton Rouge, Covington, Hammond, Harvey, Houma and New Orleans.
Sunday Business Briefs, 3-10-19 - Gaston Gazette
Posted: 10 Mar 2019 03:07 AM PDT
Cross Road receives labor award
ASHEBORO — Cross Road Retirement Community, 1302 Old Cox Road, Asheboro, received the Safety and Health Achievement Recognition Program (SHARP) award from the Department of Labor on its achievement of providing a safe and healthful workplace for employees. This is the second time CRRC has received this award. CRRC has been SHARP since Oct. 7, 2016.
CRRC is a not-for-profit founded in 1983 by The Cross Road Baptist Church and is open to all faiths offering Independent Living, Assisted Living and Assisted Living Memory Care.
***
Maness earns MESH Certificate
ASHEBORO — Marti Maness, JP Thomas Company, was notified by the MESH Board of Directors that she had successfully completed the requirements and earned the Manager of Environmental, Safety and Health Certificate.
The MESH Certificate is awarded to individuals who demonstrate achievement through education in occupational safety, health and the environment. MESH is sponsored by the Safety and Health Council of North Carolina, N.C. State University and the N.C. Department of Labor.
The MESH program is designed to increase the professionalism of environmental, safety Carolina through a rigorous series of continuing education programs.
***
GateHouse recognized for innovation
QUINCY, Mass. — GateHouse Live & Promotions received the 2019 Mega-Innovation Award at the newspaper industry's annual Mega-Conference. The award, presented to a company that is successfully transitioning its business to take advantage of emerging trends in marketing and media, is powerful recognition of the company's ability to create new revenue streams that support local journalism and engage its communities.
Launched in 2016, GateHouse Live & Promotions has built a robust, local events platform that provides turn-key branding, logistics, production, promotions and sales support. Event-related revenue has grown from less than $1 million in 2015 to $44 million in 2018, including acquisitions.
The Courier-Tribune is a member of the GateHouse Media group.
***
Main Street Conference set
RALEIGH — Community and economic development leaders from across North Carolina will explore how three key ingredients combine to support vibrant downtowns at the 2019 edition of the N.C. Main Street Conference, the state's premier gathering for downtown revitalization and development.
The conference, organized by the Department of Commerce and its N.C. Main Street & Rural Planning Center, will convene March 12-14 in Salisbury.
The three-day conference theme — Time. Talent. Money — will explore how this combination generates measurable downtown revitalization results. The conference is open to anyone interested in downtown revitalization and economic development strategies.
Since 1980, North Carolina Main Street and Small Town Main Street communities have generated over $2.98 billion in public and private investment.
For more information or to register, visit ncmainstreetcenter.com.
***
Qorvo completes notes offering
GREENSBORO — Qorvo (Nasdaq: QRVO), a leading provider of innovative RF solutions that connect the world, has announced the completion of its offering of an additional $270 million principal amount of senior notes maturing in 2026.
The additional notes will pay interest semi-annually at a rate of 5.50 percent. They will mature on July 15, 2026, unless earlier redeemed in accordance with their terms.
For more information, visit www.qorvo.com.
***
Send us your business news
Does your local business have an announcement, such as an administrative or executive hire, special event, or expansion or renovation? If so, send details to ajordan@courier-tribune.com.