---
Spotlight on Business: March 9, 2019 | Local News - Plattsburgh Press Republican
Posted: 09 Mar 2019 02:00 AM PST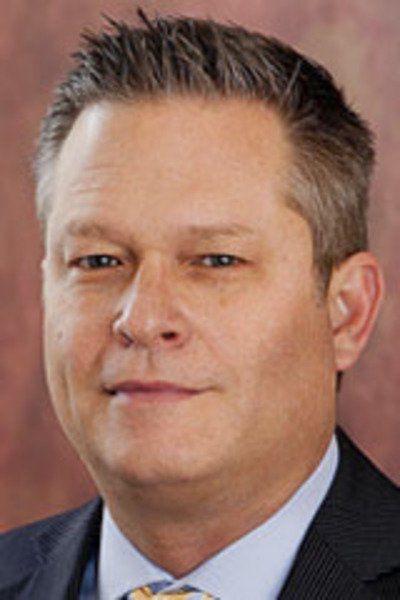 Buy/sell business workshops
PLATTSBURGH — SUNY Canton Small Business Development Center at Clinton Community College is flying in business valuation expert Peter D. Pappas for two half-day workshops on how to assess the value of a business and identify strategies to buy/sell it.
Sessions of "Buying or Selling a Business: What's It Worth?" are set for 9 a.m. to noon Wednesday, April 10, at the Hotel Saranac and Thursday, April 11, at Clinton Community College.
The cost is $10 per person; advanced registration is required, as seating is limited. Register at: www.clinton.edu/sbdc.
The workshops are made possible due to support from Glens Falls National Bank & Trust, the Adirondack North Country Association, Franklin County IDA, North Country Chamber of Commerce and Clinton Community College.
The SUNY Canton SBDC is part of a statewide program funded through a cooperative agreement with the U.S. Small Business Administration.
Reasonable accommodations for people with disabilities will be made if requested at least two weeks in advance. Contact the SUNY Canton SBDC, 100 Clinton Point Drive, Plattsburgh at 518-324-SBDC.
Energy attorney on board
ALABANY — Attorney Steven D. Wilson has joined Young/Sommer LLC as Of Counsel.
Primarily working with clients in the energy regulation field, he brings over 20 years of legal experience representing private developers, municipal electric utilities, regulated utilities and owners of renewable, fossil-fuel and nuclear generators before various federal and state agencies.
Wilson will provide counsel to clients about energy projects before federal and state agencies, including obtaining approvals under Article 10, for the transfer of regulated assets, financing approvals, major and minor rate cases, hydroelectric licensing, and general representation of clients' interests in administrative proceedings.
And he will provide advice and representation to clients related to New York's wholesale markets administered by the New York Independent System Operator.
Wilson earned his J.D. degree at Albany Law School Union University. He holds a Bachelor's of Arts in Economics from the State University of New York at Albany. 
Learn more about Young/Sommer LLC at www.youngsommer.com.
StreetFest signup starts
TICONDEROGA — The Ticonderoga Montcalm Street Partnership StreetFest Committee is in the process of registering merchants and vendors for the 11th-annual StreetFest, set for 10 a.m. to 3 p.m. Saturday, July 27, on Montcalm Street in downtown Ticonderoga. 
The celebration includes sidewalk sales, shopping, a variety of food, live entertainment all day, arts and crafts, kids activities, and much more. Details are being finalized for this event and the music and entertainment schedule will be available as the event gets closer. Admission is free.
To participate as a merchant or vendor, you must fill out a Merchant/Vendor Form and be approved. Find applications at www.timainstreet.org or by calling 518-585-6619. Completed applications can be returned to: Chamber Office (TMSP Coordinator) at 94 Montcalm Street, Suite 1, Ticonderoga, NY. 
The 2019 Vendor Fee is $40 before May 24 and $50 after that date. There is no fee for Montcalm Street merchants and businesses.
Vendors, nonprofits and organizations looking to participate must offer something that will enhance the event (item for sale, kids activity, etc.). Information only is not allowed.
The registration deadline is July 12. Space is limited and is on a first come first serve basis.
Call 518-585-6619 or email tmsp@timainstreet.org for more information.
Stocks under pressure | Trump cuts summit short | GDP data set - CNBC
Posted: 28 Feb 2019 12:00 AM PST
Futures were lower this morning after the U.S.-North Korean summit ended without an agreement. The Nasdaq managed to eke out a small gain yesterday and finished at its highest since November 7. The Dow and S&P 500 were lower for a second straight day. (CNBC)
* South Korean stocks and won sell off (CNBC)
* Cramer explains the six things going right in the economy that are helping him sleep at night (CNBC)
On the data front this morning, the shutdown-delayed first look at fourth quarter GDP will be out at 8:30 a.m. ET. At the same time, the Labor Department will issue its weekly look at initial jobless claims. The Chicago Purchasing Managers Index is out at 9:45 a.m. ET. (CNBC)
* Fourth quarter growth expected to fall back to slower trend, hit by trade (CNBC)
Fed Vice Chairman Richard Clarida, Atlanta Fed President Raphael Bostic, Philadelphia Fed President Patrick Harker, and Dallas Fed President Robert Kaplan all have public appearances during the trading day. Cleveland Fed President Loretta Mester and Fed Chairman Jay Powell attend events that take place after the market close. (CNBC)
J.C. Penney (JCP), JD.com (JD), Keurig Dr Pepper (KDP), Nielsen Holdings (NLSN), Party City (PRTY) and PG&E (PCG), are among the quarterly earnings this morning, while Autodesk (ADSK), Gap (GPS) and Marriott (MAR) are among the companies out with their numbers after today's closing bell. (CNBC)
* Tech stocks take a beating Wednesday on disappointing earnings reports (CNBC)
Celgene (CELG) shares are under pressure after major Bristol-Myers Squibb (BMY) shareholder Wellington Management said it would not support the acquisition. Wellington said it thinks Bristol-Myers shareholders are accepting too much risk and that Celgene shareholders are getting the drug maker's shares at well below implied asset value. Bristol-Myers said it believed the acquisition was taking place at an attractive price, and that it was an important opportunity to create sustainable value.
HP Inc. (HPQ) earned an adjusted 52 cents per share for its latest quarter, matching Wall Street forecasts. However, the computer and printer maker did see revenue miss estimates amid weakness in printer supply sales. HP said its market share and pricing for those supplies came under pressure during the quarter.
Box (BOX) reported adjusted quarterly profit of six cents per share, beating the consensus estimate of two cents. The cloud storage firm, however, did see revenue fall below forecasts, as was its forward guidance.
Square (SQ) beat estimates by a penny with adjusted quarterly earnings of 14 cents per share, while the digital payment company's revenue also beat forecasts. However, Square's current quarter outlook is below some analyst forecasts.
Booking Holdings (BKNG) earned $22.49 per share for its latest quarter, compared to a consensus estimate of $19.42. The operator of Priceline and other travel websites did see revenue fall below estimates, and its current quarter guidance was below consensus as well.
L Brands (LB) came in seven cents above estimates with adjusted quarterly profit of $2.14 per share, while the fashion retailer's revenue fell below forecasts on declining sales at its Victoria's Secret brand. IT also issued weaker than expected full year guidance.
Tesla (TSLA) was designated as a "Fresh Pick" at Baird, which also reiterated an "outperform" rating. Baird said pessimism on Model 3 demand is overblown, and that weak Q1 delivery expectations are already priced into the stock.
Fitbit (FIT) earned 14 cents per share for the fourth-quarter, double what Wall Street was expecting, and the fitness device maker's revenue also beat estimates. However, revenue and profit guidance for the current quarter is weaker than expected, with Fitbit saying it expected an increase in devices sold but a decline in the average selling price.
Smartphone innovation has plateaued in offering must-have features, so consumers aren't spending lots of money to upgrade anymore. The Galaxy S10+ is no exception. CNBC's Todd Haselton reviews the Samsung Galaxy S10+.
Keep your faith in business, executive tells students - GCU Today
Posted: 08 Mar 2019 10:32 AM PST
By Rick Vacek
GCU News Bureau
The Colangelo College of Business teaches students to apply their Christian beliefs to the business world. At no point, however, is it ever suggested that everyone will adhere to that ideal.
Which is why it's all the more important to inject business with the spirit of Conscious Capitalism.
Master's degree business cohorts got a glimpse of the challenges to faith in the marketplace Thursday when, in another installment of the CCOB Dean's Speaker Series, Mark Snyder talked about his career in the business of buying and selling hotels.
It was an opportunity for the President of Snyder Nationwide Real Estate to wear his faith on his sleeve, something that might not always be welcomed by other people when deals are being negotiated.
"I'm not just a Christian or a businessperson," said Snyder, whose nephew, Karsten Kem, was President of the Havocs in 2017-18 before graduating and now works at Grand Canyon University. "I'm a Christian businessperson."
Afterward, he said "almost never" meets another businessperson who feels the same way. But that doesn't deter him from sticking with his principles – or talking about it openly.
"It comes up when I feel led to do it," he said afterward. "I speak differently than probably other people do when I'm talking to people. If I sense that someone needs something, I'll ask them. When you need to really dig down deep because you're going through something, where do you get your hope from? That starts conversations."
Snyder has Proverbs 3:5-6 on display in one of his hotels, Embassy Suites in Scottsdale:
Trust in the Lord with all your heart and lean not on your own understanding; in all your ways submit to him, and he will make your paths straight.
"Every one of my hotels is bathed in prayer," he said.
He added that he refuses to succumb to the temptation of lying to get a more lucrative deal. For example, he noted, how many people negotiating to buy a car say they have a better deal elsewhere when no such deal exists?
"I find that the more times I do what's right in my personal life or professional life," he said, "God honors that. He delivers."
Snyder, an active member of Scottsdale Bible Church, said he gets a lot of his spiritual reinforcement for business from Dr. Brent Garrison, a "CEO coach" for The CEO Forum in Colorado Springs, Colo. Garrison was on hand Thursday to introduce Snyder.
Snyder emphasized that being a Christian in business doesn't mean letting someone take advantage of you. He sometimes has come across Christian businesspeople who are actually more difficult to deal with because they make bad decisions based on their faith.
"You're in control of all the deals you will do or won't do, and I'm not going to agree to something or be bamboozled into something," he said. "When I do my deals, I know how much I need to pay and I know what I can do to get there. If there's fraud or nondisclosure, the deal's off."
But he still recommends keeping Acts 5:29 (Peter and the other apostles replied: "We must obey God rather than human beings!") foremost in your mind as you conduct business.
"I'm going to do what's right every time," he said. "I pursue God daily. God's the kingmaker, not your talents."
CCOB Dean Dr. Randy Gibb was on hand for Snyder's talk and said, "Many leaders talk about business as ministry, Mark shared how he lives it out every day. It was great for both our graduate students and a group of Hospitality Management students to hear how he leads his company in a competitive commercial real estate hotel industry and keeps his faith at the forefront."
Contact Rick Vacek at (602) 639-8203 or rick.vacek@gcu.edu.
The Jobs Report Was the Weakest in Months. Here's Why. - The New York Times
Posted: 08 Mar 2019 03:15 PM PST
The economy's remarkably steady job-creation machine sputtered in February and produced a mere 20,000 jobs. It was the smallest gain in well over a year and came on top of other signs that the economy was off to a sluggish start in 2019.
For months, the labor market could be counted on for an upbeat counterpoint to negative developments, including a fragile global economy weighed down by trade tensions. In the United States, growth for the first quarter is expected to dance around the 1 percent bar, as the shot of adrenaline delivered by last year's tax cuts fades.
Carl Tannenbaum, chief economist at Northern Trust in Chicago, said Friday's news from the Labor Department was worrisome. "This is a disappointing report," he said. "I don't think there's any way to sugarcoat it."
But the longer-term trend is what matters, and there were competing interpretations of whether the report was a troubling omen or a fluke.
Beyond the month's payroll figure, the report offered some unambiguously good news, including 3.4 percent year-over-year wage growth, the strongest in a decade. Revisions to previous months' estimates added 12,000 jobs, bringing the average gains for December, January and February to 186,000. The official jobless rate fell to 3.8 percent, from 4 percent in January.
A broader measure of employment that includes part-timers who would prefer full-time work and those too discouraged to search fell to 7.3 percent from 8.1 percent. "That's a year's worth of improvement in one month," said G. Scott Clemons, chief investment strategist at the private bank Brown Brothers Harriman.
Aftereffects of the government shutdown and wretched weather may have contributed to anomalies in the report. "This is the strangest jobs report I've seen in a long time," Mr. Clemons said. "It's bizarre. I can't help but think there is noise in there."
During the decade-long expansion, the economy has churned out 20 million jobs. The anemic job creation and rising wages could indicate that the pool of available workers was drying up, and employers were having trouble filling openings.
"The real challenge is the shortage of people," said Tom Gimbel, chief executive of LaSalle Network, a staffing firm in Chicago. He said he speaks to roughly two dozen hiring managers and chief executives every week, and everyone is bullish. "I haven't had anybody in 2019 tell me that they're not going to be adding head count," he said.
But the combination of the payroll news with the prospect of torpid first-quarter growth and stubborn trade disputes cannot be brushed off, said Mr. Tannenbaum, the Northern Trust economist. "It's a signal we need to be cautious with the U.S. economic outlook," he added.
On Wall Street, the S&P 500 was down roughly 0.2 percent on Friday. It was the fifth straight decline for the index, a marked slowdown after the first two months of the year.
The fallout from the government shutdown
The labor report could reflect some of the confusion and delays prompted by the 35-day partial government shutdown, which extended through most of January.
Furloughed federal workers and affected contractors had to scrounge for part-time work when their paychecks were halted. Those circumstances were reflected in January's report, which showed that the number of workers who snagged part-time jobs for economic reasons jumped by nearly half a million and those temporarily unemployed rose by roughly 175,000.
"They now have paychecks and don't need to drive Uber to make ends meet," said Diane Swonk, chief economist at the accounting firm Grant Thornton.
The shutdown also postponed hiring both within the government and in the private sector, in part because the federal electronic service that verifies the employment eligibility of prospective workers — E-Verify — was not operating. Some of those hires, particularly in the public sector, may be in the pipeline. Government payrolls — federal, state and local — were down by 5,000.
Delays in income-tax refunds may also have had an impact, if people held off with discretionary purchases, Ms. Swonk said. The leisure and hospitality showed no growth.
Some of the layoffs that big retailers like Gap, JCPenney, Sears, Dollar Tree and Abercrombie & Fitch have announced may be starting to trickle through as well, with a drop of 6,100 in the retail sector.
In addition, the construction industry, which is closely linked to weather conditions, shed 31,000 jobs last month.
More broadly, optimism continues
Outside of the government's report, signs of employer confidence were still evident.
"I've been in this business over 40 years, and February always presents kind of a pause," said William H. Stoller, chairman and chief executive of Express Employment Professionals, which is based in Oklahoma City. He compared it to taking a breath during a marathon, before a second wind kicks in. "I don't see it hitting the wall at all at this point," he said.
Other recruiting and employment professionals also expect the labor market to regain its momentum. Bill Ravenscroft, a senior vice president at the staffing firm Adecco, pointed to a growing willingness to convert temporary workers into full-time staff members. The high rate of conversion, he said, shows there is little concern that layoffs will be needed down the road.
With job postings outpacing applicants, Adecco has started to offer daily pay to lure more people into the pool of potential workers. Many job seekers can't wait two weeks for the paychecks, Mr. Ravenscroft said. Now, "if you log eight hours that day, you get paid for it."
Sanford Health's weight-loss and lifestyle program, Profile, has been on a hiring binge, said Nate Malloy, Profile's chief executive. He said he expected 100 new locations, many of them franchises, to open this year. "We're adding around 50 to 100 employees a month" across locations, he said. Most are health coaches, with starting wages of $15 to $20 an hour.
As has been the case throughout the recovery, job opportunities can vary widely by region. Hard-pressed rural areas have experienced the slowest growth in employment, yet residents are often unable or unwilling to abandon their homes and move to other areas.
The job growth reflected in the monthly reports is spread relatively evenly across large urban areas, but the Brookings Institution's Hamilton Project found that "rural counties — the majority of which were already struggling — seem to be increasingly left behind with employment barely growing over the last five years."
Nationwide, though, employers talked about their hiring plans.
Ace Hardware, a cooperative of independently owned and operated hardware stores, expects an additional 160 stores will open this year, creating 2,500 jobs, said Kane Calamari, the company's personnel chief.
Of the 681 employers surveyed last month by Vistage, an association of small-business owners and executives, nearly 60 percent said they planned to increase their total staff over the next 12 months. That share is down from last year, said Joe Galvin, Vistage's chief research officer, but is still strong.
And on Twitter, President Trump continued to be an enthusiastic cheerleader for the economy. Shortly after the report's release Friday morning, he cited a Fox News commentator's observation that United States has "the strongest economy in the world," writing, "So true!"
Matt Phillips contributed reporting.