---
Setting Up a Facebook Business Page - Engine Builder
Posted: 28 Feb 2019 01:00 AM PST
Is it more valuable than a website?
It wasn't too long ago that anyone who was good at marketing themselves would tell you it was imperative to have a website to represent your business. They weren't wrong, and still aren't wrong, as it's an indicator of a well-run business. However, there are a number of avenues you can explore outside of developing a website that can benefit your business and make your engine shop available and known to the public. One of those avenues is a Facebook page, and I'm going to walk you through the simple steps of setting up a business page for your shop.
Facebook, today more than ever, has captured users of a wide-ranging age all over the globe. I want you to really grasp that simple fact – a wide age range and a global audience. Here's why that's so important. It's no longer a playground just for college students or a website to simply find friends. Those days are LONG gone. Facebook is every bit, and probably more so, a business tool as it is a means to keep in touch with old friends and distant relatives.
The other big advantage to having a business Facebook page is it's free to develop! Once you have it set up, you're able to populate the page with whatever you like – information about your shop, your employees, your customers, your engine builds, your work life and much more. Unlike a website, which costs a good chunk of money to create, can be difficult to continuously update, and goes out of style within 3-5 years, Facebook does that heavy lifting for you. All you need to do is upload the content and pay attention to those viewing your page and interacting with your shop.
Enough convincing you that this is a good idea. If you haven't grasped the value of Facebook by now, it's truly your loss. For those who want to see what a Facebook page can do for your shop, or learn better tips on how to grab the attention of potential customers, keep reading.
Getting Set Up
Remember, all of this is simple. The tougher part comes after you have the page set up, which is keeping content new and relevant on your page and making sure you interact with the users on your page. Here's how to get started:
Step 1 – Create a username and login password – just like any other site that requires this. Note – Make sure you either save this information on your computer, or jot it down somewhere you can access it, in case you forget it.
Step 2 – Choose the brand or business page option.
Step 3 – Enter the prompted information for a Page Name (name of business), Category (engine shop or machine shop, etc.), Address and Phone Number. Note – There is an option to hide your address and only make the city and state visible. You may do what you like, but I suggest keeping the address visible. This will cut down on confusion and on people constantly asking you for the address if they wish to come to the shop.
Step 4 – Next you'll be prompted to upload a profile picture and a cover picture. Your profile picture is what everyone will see when they view your shop page, search your shop, see your shop in the comments, etc. I suggest making this a picture of your team, your logo, a valve cover with your shop name, etc. This picture should leave no doubt in people's mind that they've found the correct shop they were looking for.
The cover photo is a picture that is only visible on your page itself at the very top. This helps style your page how you'd like it to look. Good options here are a picture of the inside or outside of your shop, a group photo of your employees (if you didn't already use it for the profile pic), a nice engine you've built, a car you race, etc. Whatever you do, don't make these two pictures the same. It's lazy and looks terrible.
Note – You're never tied down to either of these pictures. You can change these out at any time for other options.
Step 5 – Your page is now created! See, that wasn't so bad. Now you have the option to invite people you may know to "like" your page and visit it. You can also begin to make posts for people to view.
Step 6 – Look at the Add Buttons option. Here you can further customize your shop's page to include a contact option, your business hours and several other things you may want to take advantage of.
Congrats! You've now created a valuable business tool for your engine or machine shop. As you learn the ins and outs of operating a Facebook business page, make sure you take note of what others are doing. See what you like and don't like on other pages. Check out our Facebook page, which is @EngineBuilder, or check out some of your peers who are doing Facebook the right way and have better business because of it.
If you have any questions as you're getting started, don't hesitate to email me at [email protected]
Facebook Says a "Clear History" Tool Will Hurt Its Advertising Business. Good. - Slate
Posted: 27 Feb 2019 12:01 PM PST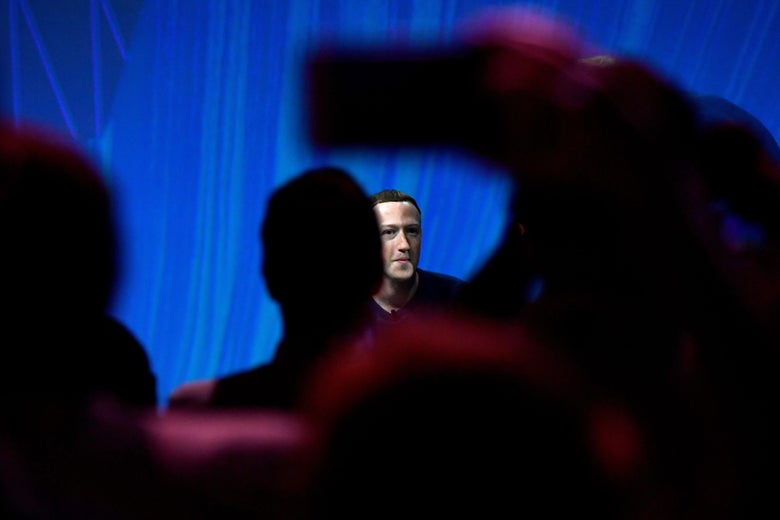 At the height of the Cambridge Analytica scandal, in May 2018, Facebook CEO Mark Zuckerberg floated a very un-Facebook-like idea. He said the company was building a "clear history" feature that would let users "flush" their browsing data from Facebook, much like you can erase it from your web browser. He added that the feature would start with the data that Facebook collects from "websites and apps that use Facebook's ads and analytics tools."
The concept is something privacy advocates have long called for. Yet Zuckerberg's apparent embrace of it came as a surprise. That's because it runs counter to Facebook's long history of agglomerating as much user data as it can, from wherever it can find it.
So the trial balloon immediately raised three questions: 1) Really? 2) When? And 3) Really??
We now have an answer to at least the first two of those questions—and a strong hint as to the third. The answers are: 1) Yes, really. 2) This year. And 3) Well… probably really. Mostly.
Until Tuesday, the "clear history" idea was starting to look like it might have been an empty promise, made by Zuckerberg under duress and quietly scuttled after the fuss died down. After initially saying the feature would take a few months to build, Facebook told the tech site Recode in December that it was "taking longer than we initially had thought," citing technical obstacles. It's an excuse that might hold more water if it didn't come from a company that employs thousands of the world's most skilled software developers.
By last week, the press was losing patience. BuzzFeed's Ryan Mac wrote a story headlined, "Mark Zuckerberg promised a clear history tool almost a year ago. Where is it?" Mac's reporting suggested that the project was a fantasy at the time it was proposed, and may have never really gotten off the ground. "Mark just wanted to score some points," one anonymous company source said.
On Tuesday, however, Facebook gave a strong indication that "clear history" really is coming—and it attached a more credible timetable. Specifically, Chief Financial Officer David Werner told an audience of bankers, investors, and industry insiders at a Morgan Stanley conference that the feature is coming later this year—and that it would likely hurt Facebook's targeted advertising business. ""Broadly, [clear history is] going to give us some headwinds in terms of being able to target as effectively as before," Wehner said, per CNBC.
The context is noteworthy, because Wehner wasn't glad-handing world leaders at Davos or trying to smooth over a controversy in the media. He was warning a bunch of moneybags to expect a punch in the pocketbook. These are people who have more of a vested interest in advertising-industry profits than they have in Facebook's public image or its users' privacy. So if it weren't really happening, Wehner would have little incentive to bring it up.
More importantly, the fact that Facebook's CFO is talking about the feature in terms of "headwinds" to its business suggests that it's not mere window-dressing. The implication of my third question above—"Really??"—is that Facebook might indeed release a feature called "clear history," yet design it in such a way that it's either ineffectual or unlikely to be broadly used.
Facebook and other tech platforms specialize in manipulating users' behavior via the design of their products. So they know how to bury a feature when they don't want many people to avail themselves of it. Such a move allows them to mollify privacy critics while maintaining the status quo for the vast majority of users who aren't aware they can opt out.
That still might turn out to be the case with "clear history." But Wehner's statement makes it seem more likely that this is a feature Facebook expects people to actually use—perhaps because they'll actually be able to find it. Otherwise, the effect on its ad business would be negligible.
Even so, important questions remain about the feature's design and function. One question I asked Facebook was: Will the data actually be deleted, or just cleared in some way that leaves it stored on Facebook's servers? The answer from a Facebook spokesperson suggested it won't be deleted, per se, though it at least reaffirmed that the data will no longer be used for ad targeting:
From a targeting and optimization perspective, Clear History will be similar to our existing partner data control in Ads Preferences­­—the data a person clears will not be used to personalize their ads. We'll share more guidance and details on impact for advertisers as we get closer to the launch.
That would be in keeping with Facebook's early statements about the feature. In a May 2018 blog post, the company said it would "remove identifying information so a history of the websites and apps you've used won't be associated with your account." In other words, the data will still exist, it just won't be attached to you anymore. Deleting would be a stronger step, but short of that, this seems like a relatively strong form of anonymization, if implemented carefully.
Here's hoping Wehner is right and the feature hurts Facebook's ad revenues. Not because Facebook losing out on some profits is a good thing in itself—but because it would mean that the feature is actually doing what Facebook promised it would.
Help us continue covering the news and issues important to you—and get ad-free podcasts and bonus segments, members-only content, and other great benefits.
Join Slate Plus
Join
Facebook for Small Business: How to Reduce Overwhelm and Increase Results - Social Media Today
Posted: 27 Feb 2019 10:00 PM PST
Podcast
Facebook can be a game changer for small business and even corporate brands. With more than 1.52 billion daily active users, and more than 2.32 billion monthly actives, the chance your target dream customer is on Facebook is more than high.
Facebook enables businesses to build a brand presence that's intertwined with the rest of their online platform, including websites, blogs, video channels, and other social networks.
However, as the social web is getting noisier by the minute, it's becoming more challenging to keep up with the changes. Building an integrated platform that works for you 24/7, even when you're not working, requires more than knowing the basic ins and outs of Facebook.
With Facebook just as any other social and digital technology, the only guarantee we have is change.
So how do you keep up with it all?
Are you feeling overwhelmed? Do you sometimes think about giving up on Facebook altogether?
Don't quit - I have some proven strategies that will help you reduce the overwhelm and ignite your results on Facebook.
Take a listen to episode 260 of the Social Zoom Factor podcast to learn exactly how you can stomp the overwhelm and turn up the turbo on your Facebook marketing results.
In this 20 minute podcast you will learn: 
How to assess your Facebook and digital marketing overwhelm – what is the root cause?
How to change your mindset toward how you leverage Facebook marketing
Why you must have a plan if you want to succeed with less stress and overwhelm
The importance of having a drumbeat to your content creation
Proven strategies you can implement immediately to reduce overwhelm and increase business results with Facebook marketing
How to tap into the power of community (other people's content and community OPC) to maximize results
How to leverage influencer marketing to grow your Facebook and overall digital marketing presence
The power of user-generated content for Facebook marketing
How to embrace imperfect perfection
Examples of brands doing it right with ideas you can start leveraging today
Why you need to get real on your current relationship and results with Facebook so you can tweak, rinse, repeat and optimize
How to Subscribe to Social Zoom Factor Podcast
A version of this post was first published on Pam Moore's blog.
Regulating Facebook could hinder small businesses with overseas customers - Phys.Org
Posted: 27 Feb 2019 05:40 AM PST
Digital platforms provide a host of challenges for governments. Questions about how to best protect privacy, democracy, and speech online become more pressing every year.
But policies that affect online platforms also affect international trade. Many Australian small businesses rely on digital platforms to stay on par with their international competitors.
As Australia starts tackling the challenges wrought by digital platforms, policymakers should be careful not to undo the good things that stem from an evermore connected world. That includes the critical role of these platforms in helping retailers sell their products to overseas customers.
Platforms facilitate exports
As my new research with colleague Danielle Parks shows, digital platforms appear to significantly reduce the economic distance and trade costs between buyers and sellers.
Take Facebook, for example. Facebook is both a social networking platform and digital market platform, where Facebook's Marketplace helps business owners connect with potential customers.
The social networking interface allows buyers and sellers to message each other and exchange information about what the seller has, and what the buyer wants. Meanwhile, Marketplace features like identity verification and buyer ratings help to facilitate connections more quickly, and with more trust, than might otherwise be possible.
There isn't a lot of large-scale data on cross-border e-commerce, so researchers must get creative to study digital platforms and trade. The findings are extraordinary.
One study found that 97% of US-based eBay sellers export product to overseas buyers. Another found the "economic effect of distance" to be 65% smaller on eBay. In other words, the digital platform reduces the challenges of selling to people in other countries.
Research conducted by PayPal showed that 79% of US small businesses on its platform sell to foreign markets. And PayPal merchants that exported, outperformed businesses in general. Interestingly, that finding held for coastal and non-coastal businesses, and for rural and urban businesses alike.
In our new study, we surveyed Australian businesses on Facebook. We found that those with a Facebook presence were 63% more likely to export their products internationally than other businesses. The propensity to export was higher across all business sectors and nearly all company sizes.
This emerging pattern shows how world markets are opening up to smaller businesses that might not otherwise be able to compete with their larger, multinational rivals. These findings can partly be attributed to export-prone firms being more likely than others to use digital platforms. But there is no question that the platforms can also enable trade.
Most governments recognise the need to dismantle barriers to foreign market access, and any new policies regarding digital platforms should not make it harder for small and medium sized businesses to engage in trade.
How regulation could hurt small businesses
The Australian Competition and Consumer Commission (ACCC) is currently conducting an inquiry into digital platforms at the request of the treasurer.
The ACCC's preliminary report recognises how digital platforms have revolutionised the ways consumers and businesses communicate with one another. The report also highlights concerns over data privacy and the influence of bad actors producing and spreading misinformation.
The final report, expected in June, will make policy recommendations that aim to address these concerns. But these policies could also inadvertently threaten the revenue streams of businesses that advertise on these platforms or that use them to facilitate online sales.
Restrictions on the cross border flow of consumer information could interfere with everyday business practices. For example, a key advantage of e-commerce, especially for small businesses, is using search engine techniques to reach larger audiences, and target potential customers. So, search engine restrictions could limit the way businesses target customers with advertising, therefore limiting a business owner's ability to reach customers abroad.
Other regulations could restrict business owners from storing the personal information of customers – such as credit card information, consumer preferences and purchase history. That would then limit businesses in how they interact with customers at home and abroad.
What's happening at the moment
Australia is not alone in considering these tough issues. The landscape of digital data flows, data privacy, and e-commerce is a work in progress for governments across the globe.
The EU recently enacted data privacy regulation called the General Data Protection Regulation (GDPR), which is designed to: "[…] fundamentally reshape the way in which data is handled across every sector, from health care to banking and beyond."
Meanwhile, the United States Congress will likely consider new internet privacy legislation this year.
Provisions on digital data flows have been included in major recent international trade agreements. Both the United States-Mexico-Canada Agreement (USMCA) and the Trans Pacific Partnership (TPP) bar data localisation requirements. That means foreign companies would only be allowed to work in a country if they built out or leased separate data infrastructures in that country – a costly endeavour, especially for smaller businesses.
On the other hand, USMCA and TPP do not allow participating countries to require that platforms disclose their source code or algorithms. These provisions do not necessarily preclude countries from adopting privacy protections, but they do make it easier for platforms like Facebook to operate without fear that they will be asked to handover important intellectual property.
As the government considers the Australian Competition and Consumer Commission report, one thing should be clear: any policy changes should not overlook the role of these platforms in helping Australian small businesses sell goods to customers in the global marketplace.
Explore further: Australia watchdog tips tough rules to curb power of Google, Facebook
Facebook and Google to be fined for harmful content, Margot James says - Business Insider
Posted: 28 Feb 2019 03:53 AM PST
The British government plans to hit social-media firms with fines potentially worth billions of dollars if they fail to rid their platforms of content considered harmful.
In an interview with Business Insider, the UK's digital minister, Margot James, said a new independent tech regulator would be given powers to punish companies, including Facebook and Google, found not to properly protect users.
The plans are set to be detailed in full in a policy paper on internet safety next month, but James gave Business Insider some insight into the government's thinking on how the new sanctions regime could work. It comes as lawmakers across the world are drawing up new rules to bring the biggest tech giants to heel.
UK ministers are planning to establish a powerful new tech regulator meant to be independent of government. It will make determinations about what constitutes harmful content and dish out penalties for firms that fail to take swift action in removing inappropriate posts.
James said the government would develop a sanctions regime "that is not too dissimilar from the powers that the ICO already has." Under Europe's new GDPR privacy laws, the Information Commissioner's Office has the ability to level fines of up to 4% of global revenue for significant data breaches.
Read more: Mark Zuckerberg wasn't warned about the worst crisis in Facebook's history, and it points to something rotten in the firm's culture
For Facebook, this would represent a penalty of up to $2.2 billion (£1.65 billion) on its 2018 revenue of $55.8 billion. It would be even higher for Google, with 4% representing $5.4 billion of the parent company Alphabet's 2018 revenue of $136.8 billion.
Business Insider contacted Facebook and Google for comment. Both firms have said repeatedly in recent months that they are open to regulation.
"There will be a powerful sanction regime and it's inconceivable that it won't include financial penalties," James said. "And they will have to be of a size to act as a deterrent. If you look at the ICO's fining powers, that might be a useful guide to what we're thinking about."
It is the first time the government has explicitly laid out the possibility of major fines for social networks and tech companies.
It is not just financial penalties that are under consideration. The government has also suggested that tech executives could face criminal sanctions if they fail to get a grip on their platforms. "We will consider all possible options for penalties," Jeremy Wright, the UK's culture secretary, told the BBC earlier this month.
The definition of harmful content is pretty wide-ranging
James said the government was taking a "holistic" view of what represented harmful content. It means Britain's new penalties system will be more wide-ranging than in Germany, for example, where companies can be fined up to 50 million euros ($57 million/£43 million) under so-called NetzDG laws banning online hate speech.
The UK's new regulator will examine everything from illegal hate speech, such as terrorist recruitment videos or racism, to abuse that is more difficult to detect, such as online child grooming or problematic content around suicide and self-harm. Misinformation will also fall under the remit of the regulator.
"These judgments are not necessarily clear," James said, adding that one of the guiding principles would be that "what is illegal and unacceptable offline should be illegal and unacceptable online."
The US, where many of the tech giants are based, generally has less restrictive laws around speech than countries in Europe. It does not ban hate speech, for example.
Still, companies like Google have faced advertising pressure in the US when algorithms place ads alongside objectionable videos such as terrorist propaganda, and Facebook has been at the center of calls for companies to do more to control the spread of disinformation.
James said it was not necessarily the fault of social-media firms when toxic content surfaced on their platforms. It is their fault, however, if they fail to remove it promptly, she said. "You've got to take it down before it proliferates," James said. "That's the point. It's too late once three weeks have gone by."
James was in San Francisco last week with Wright. The culture secretary met with Facebook CEO Mark Zuckerberg to talk regulation, while James also had numerous meetings with executives at the company's Menlo Park, California, headquarters.
"Facebook were quite relieved, I would say, at the prospects of a trusted independent third-party body being tasked with some of the difficult decisions that they are being forced to make when it comes to a gray area between you know what is clearly illegal ... but then some of the other harms that we're seeking to reduce," James said.
The UK wants world-leading tech regulation
Ministers are yet to decide whether they will set up a new regulator or simply hand the powers to the UK's media watchdog, Ofcom, which already makes determinations about inappropriate content on television.
James added that the new powers would have to be "sensitively applied" because the government did not want to stymie innovation. "We clearly don't want a kind of regulatory environment whose default is to deny and suppress because we we want to encourage innovation," she said.
Read more: 'Fortnite' ads have been yanked from YouTube after they featured on videos that acted like a 'network for pedophiles'
The minister added that the UK wanted to introduce regulation that could be used as a template by other countries and ensures "other governments follow our lead."
Damian Collins, the Conservative MP who last week published the results of an 18-month inquiry into Facebook and online disinformation, said in his conclusions that tech firms should be hit with "large fines" if they broke a code of conduct on harmful content. He welcomed the comments made by James in her interview with Business Insider.
"A strong sanctions scheme will be essential to ensure that the tech companies abide by the proposals that the government is to set out shortly," Collins told Business Insider. "I welcome the minister's position. As we have seen from examples such as the NetzDG legislation in Germany, tech companies listen with their wallets, and if they fail in their responsibilities, then they should face sizable penalties."