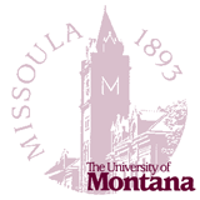 UM News Service
MISSOULA — The University of Montana wants to hear from aspiring student entrepreneurs interested in competing in the 2019 John Ruffatto Business Startup Challenge. In its 30th year, the competition, which is open to all students enrolled in higher education in Montana, awards more than $50,000 to students who pitch their business ideas to a panel of judges.
Applications are due Friday, Feb. 8, and can be found on the John Ruffatto Business Startup Challenge website. The event committee will select 12 teams to compete in the competition, which will take place Friday, March 8, on the UM campus.
"We encourage students who are even considering applying to reach out early so we can pair them with a coach who can help them refine their ideas and improve their chances of winning," said Paul Gladen, director of the Blackstone LaunchPad at UM, which co-hosts the event with the College of Business.
Gladen explained that while the prize money attracts contenders, the coaching that participants receive throughout the competition can be invaluable. The teams pitch their business ideas to more than 50 judges who provide feedback and coaching. Four finalists are selected during the day to compete for the top prizes — including the $15,000 first-place cash prize — at the evening's public event. Tickets for the public event are $15 each and available for purchase on the JRBSC website. Students can attend for free.
Businesses, organizations and individuals committed to the future of entrepreneurship in Montana provide all of the prize money for the event and participate as judges. Competitors typically pitch a vast array of venture ideas, from tiny home communities to cricket farms for edible protein. Finalists represent multiple Montana higher education institutions and pursue a range of majors, from business, psychology and journalism to chemistry and natural resource conservation.
"We were excited to see a significant increase of statewide interest in last year's competition," Gladen said. "As the only statewide student entrepreneurship competition, we play an important role in increasing awareness among students that entrepreneurship is a viable career path."
Now in its third decade, the list of notable previous JRBSC finalists includes recognizable Montana business names, such as Chilton Skis, Five on Black Brazilian Grill, Market on Front and Big Sky Brewing.
"This event isn't just about seeing incredible work and effort coming out of students at the University, but gives us an insight into the future business we get to look forward to in our community," said Five on Black founder Tom Snyder, who participates as a judge and sponsor. "The event is like getting to browse Kickstarter but on a hyper-local scale and in real life."
If you have questions about the John Ruffatto Business Startup Challenge, call Gladen at 406-243-5723 or email paul.gladen@umontana.edu.
http://bit.ly/2Hwse4A