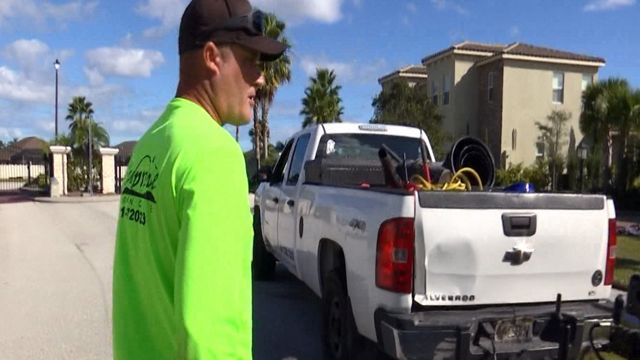 BREVARD COUNTY, Fla. — It's the New Year, and many people are trying to keep up with their resolutions, like losing weight, paying off debt and saving money — and right now, drivers are getting a chance to do that because of financial relief at the gas pump.
Drivers seeing relief at gas pump due to lower gas prices
Small business owner of landscaping business sees difference at pump
Brevard County has one of the lowest gas prices in Florida
AAA is expecting lower gas prices so far in Florida in 2019. Gas prices sunk to a 26-month low. Government data suggests that fuel prices in 2019 will be lower than last year, because the price per barrel is expected to be $11 less.
Small business owner of Supreme Lawn Care Richard Wells is celebrating going into his 11th year in business as a landscaper. He said he sees the difference at the pump recently.
The U.S. Energy Information Administration has West Texas Intermediate crude averaging $54 per barrel, which could end up being about 27 cents discount at the pump.
AAA expects the national average to stay below last year's high of $2.97, set just before Memorial Day.
"Definitely less strain on the financial situation. It also allows us to lower our prices to the customers," Wells said.
According to gas buddy's numbers for Monday, Brevard County has one of the lowest gas prices in the state and Holmes County has the highest.
http://bit.ly/2QvO9YI