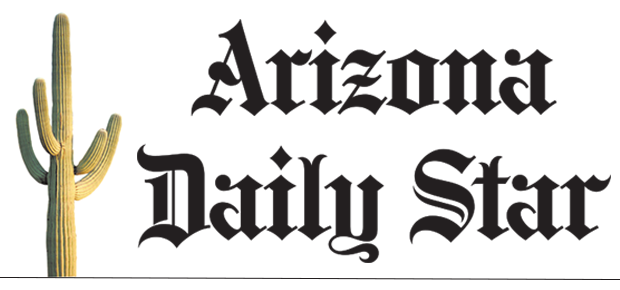 Reis promoted to Assistant VP and Branch Manager
Fidelity National Title Agency, Inc. promoted Kim Reis to the position of Assistant Vice President and Branch Manager. In addition to her duties as an Escrow Officer, Kim will be responsible for managing the day to day operations for our office located at 1745 E. River Road, Suite 145.
Babin new Client Relationship Manager at Underhill Financial Advisors, LLC
Jennifer Babin recently joined Underhill Financial Advisors, LLC as Client Relationship Manager. Babin has over 20 years of industry related experience.
CBRE Appoints Matt Siegel to Lead Tucson Market
CBRE appointed Matt Siegel as Managing Director and Market Leader for CBRE's Tucson office. Siegel will drive CBRE's operations and strategy in Tucson in alignment with the broader Arizona strategy which is led by Paul Komadina.
Julie Funk Hired to Lead UA's Proposed College of Veterinary Medicine
Julie Funk is joining the University of Arizona as dean of the proposed College of Veterinary Medicine. Funk will lead the education, research and training programs in the proposed College of Veterinary Medicine. Her duties will include directing the structure and implementation of curriculum and training programs; developing research and outreach missions that incorporate emerging trends and needs in veterinary education, research and practice; providing fiscal leadership and heading fundraising and development efforts; and participating in faculty and administrative recruitment.
Longtime workforce development coordinator named to head County's Community Services Department
Arnold Palacios was named director of the Pima County Community Services, Employment and Training Department (CSET). CSET administers programs to improve the economic and social sustainability of Pima County. The Department operates ARIZONA@WORK – Innovative Workforce Solutions, which works with industry partners, community organizations, government agencies and faith-based groups to deliver services efficiently and effectively. As director of Community Services, Employment and Training, Palacios oversees the activities of the department's two major divisions: Workforce Development and the Community Action Agency, which provides basic assistance to low-income families and single adults. He also maintains close partnerships with County departments, contracted agencies, community non-profits and other private entities involved with workforce development, economic development and community support services.
http://bit.ly/2FbO6Qx