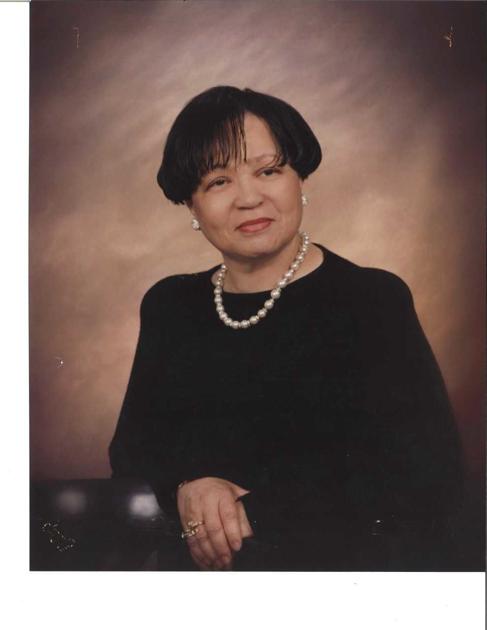 Maxine Ward, a former executive assistant, died on Thursday, Jan. 24, 2019. She was 80.
She was affectionately known as "Mitzi" to her friends and "Mitzi-Mom" to her children.
She was born on Oct. 21, 1938, in Philadelphia to the late Herbert M. Alexander and the late Helen Street Alexander. She was the second of three children.
She professed her faith in Jesus Christ at an early age, later affirming her faith by uniting with the Christ Baptist Church of Burlington, New Jersey.
She met and fell in love with the late Linton Ward in her young adult years. They were married on Oct. 20, 1962, and two children were born to their union. They amicably divorced several years later, remaining lifelong friends and active co-parents for their children.
Ward received her education in the Philadelphia public school system, graduating from Overbrook High School in 1956.
Immediately after graduation, she began working for the City of Philadelphia. For the majority of her tenure she was employed by the city's Department of Public Health in Health Districts 4 and 6, later transferring to the Department of Pharmaceutical Services. Her time with the city concluded in 1995, capping a successful 39-year career in civil service.
After enjoying five years of retirement, she was persuaded to return to the workforce by her friend Willie F. Johnson, chairman of PRWT Services Inc., who appointed her as his executive assistant. She remained in this role for 18 years, retiring toward the end of 2018.
Her family said her professional achievements were just one dimension of her unflappable spirit, energy and passion. She functioned as a mother figure and a mentor to many youth and professionals throughout the area. For many years, she was a board member of Women Against Abuse. She incorporated her love of flowers and floral design into her own business, Better Than a Garden, creating beautiful arrangements for many years.
She also enjoyed jewelry and fashion so much that she could spend hours shopping, even if she only bought one item. She attended dozens of fashion shows with her longtime friend Sheila, frequently gifting items she purchased from the events to family and friends. Attending the theater and Yanni concerts were among her pleasurable pursuits.
Ward found spending time with family and traveling an especially soul-enriching experience. From her adolescence well into adulthood, excursions to the family cottage in Millsboro, Delaware, as well as outings to the family home in Cape May, New Jersey, were a joy-filled part of her life. She relished the company of her mother, aunts, uncles, cousins and extended family immensely. She loved her sons unabashedly and took incredible pride in her grandson and great-grandson.
She is survived by: her sons, Linton (Alexia) and David Ward; grandson, Linton R.C.; great-grandson, Logan; nephew, Robert Clegg (Lillian); great-nephews, Robert Clegg IV and Damen Clegg; first cousins, Elaine Norwood, Kenneth Burton, Cassandra Anlage, Vonnie Starks, Linda Williams, Vanessa Street, Korwyn Street, Frederick Johnson, Irma Pearson, Thomas Johnson, Tamara Calfee-McClain and William Bryant III; best friend, Sheila Sullivan; goddaughters, LaShawn Sullivan and Brianna King; and other relatives and friends.
Services will be held Feb. 1 at Vine Memorial Church, 5600 W. Girard Ave. Viewing is from 12:30 p.m. to 2 p.m. Services will follow at 2:30 p.m.
Flowers are appreciated along with monetary donations in honor of "Maxine A. Ward" to Women Against Abuse Inc. in Philadelphia.
http://bit.ly/2G4xvhr