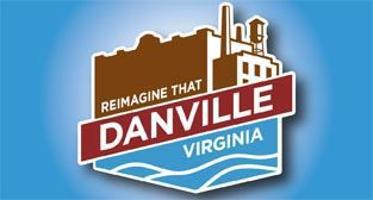 Danville's vice mayor plans to roll out proposed changes to ease burdens on small business owners in the city.
Two items on the top of the list include loosening the restriction on the amount of space a home-based business can use for commerce within a dwelling, and taking a look at the deposit new small business owners must pay to Danville Utilities.
"I've always wanted to do things to make Danville more business-friendly," said Vice Mayor Lee Vogler. "I want to make sure we're not forgetting about small businesses. They really are the backbone of our local economy."
Currently, the city restricts home-based businesses to a minimum of 400 square feet or 25 percent of their home's total square footage, whichever is smaller.
Harold Garrison, a member of the Danville Planning Commission, asked planning staff during its meeting Monday afternoon to look into the matter and come back in February with a recommendation to the commission whether to increase the allowed space.
Garrison, who came up with the idea to examine the restriction, said he would like to see it eliminated.
"We don't need to put a restriction on someone's home for a home-based business," Garrison said.
The matter will be on the planning commission agenda next month, Garrison said Monday.
Planning Director Ken Gillie told the Danville Register & Bee he did not oppose easing the restriction.
"I don't have a problem changing it," Gillie said.
The city's 25-percent limit has been in place since 2004. It was previously set at 20 percent in 1987, Gillie said.
"It's designed to keep someone from making a home a commercial business in a residential district," he said.
With the advent of the internet, selling products has become easier and people have more access to technology allowing them to be more innovative, Vogler said.
"The way people shop has changed," Gillie said. "The ability to telecommute has changed."
As for deposits paid by new small businesses to Danville Utilities, a first-time business owner can end up paying a $1,500 deposit, Vogler said.
"That's a very high number that creates a hurdle for people, that discourages them from starting their own business," he said.
Danville Utilities Director Jason Grey said those deposits are not a fixed amount, but are based on the size of the building and its past energy use.
"The deposit varies," Grey said.
It covers the costs for transformers and connecting the customer to the service, he said. The deposit is returned to the customer if they're in good standing after 12 months.
Also, a new customer who has had utility service in another locality can get a letter of good standing from that utility and give it to Danville Utilities in lieu of paying the deposit, Grey said.
He said he understood why questions are being asked about the deposit to encourage and promote economic development. However, Grey would not say whether he would support reducing the deposit.
"I would certainly want to see our history of issuing deposits and make sure that the city is recovering our costs before we make that next step," he said.
Vogler said he has asked the city manager to put the matter onto the Danville City Council work session agenda within the next month. He wants council to look at what the deposit pays for and to get an overview of varying amounts paid.
"We should always evaluate fees and regulations that could be detrimental to small businesses," he said.
Other matters Vogler wants to examine this year are the possibility of easing sign restrictions on small businesses and possibly making parking requirements for them more flexible.
http://bit.ly/2shBXB2