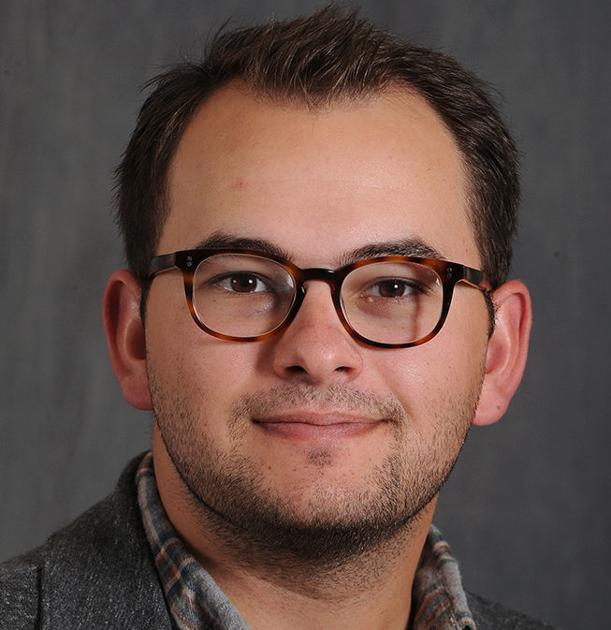 Ferrell's Clothing, a locally owned men's dress clothing retailer, is moving to a new location on Hitt Road after 68 years in downtown Idaho Falls.
Dana Wright, a Ferrell's employee since 2004, is the new owner of the clothing store. He and his wife bought the business this year from his father-in-law Brent Tueller, who retired this summer.
"The only thing so far for me that's changed is more paperwork," Wright said.
Before retiring Tueller sold the downtown building to investors because they offered "the right price," Wright said.
Ferrell's has been in that location since 1950.
"My wife grew up with this building so there's definitely some sentimental feelings," Wright said. "For the most part, the reception of the move has been very strong."
Wright hopes business will improve because the new store will be in a more popular retail area.
"The big clothing retail locations are out there on that section of Hitt Road from the mall to Men's Wearhouse to Kohls and those types of places," he said.
Wright said he's grateful that customers will follow Ferrell's Clothing to the new location and he's grateful for the community support that the business has received over the years.
The new location, at 3194 S. 25th E., will be open around Feb. 1, Wright said.
The downtown location will remain open during the holiday shopping season, and there likely will be a moving sale sometime in January.
Pearl Health Clinic offers
neurostimulation
treatment for depression
Pearl Health Clinic, a health clinic in Ammon, is offering transcranial magnetic stimulation (TMS), a non-invasive depression treatment that uses magnetic pulses to stimulate areas of the brain known to affect mood.
The U.S. Food and Drug Administration approved TMS in 2008 to treat depression.
The treatment is often covered by insurance, after the patient has first tried traditional depression treatment, such as anti-depression medication, and failed to achieve full remission, according to Annie Ballard, TMS coordinator at Pearl Health Clinic.
"We're at 48 percent of all our patients receiving full remission," Ballard said. "The rest received significant relief from their depression symptoms. It's a win-win."
The treatment involves receiving magnetic pulses to targeted areas of the brain every day for 18 minutes for six weeks. There are no side effects, other than some soreness to the forehead where the device is connected, Ballard said.
Pearl Health Clinic offers a free pre-screening for potential patients who have questions about the treatment or want to know if they qualify, Ballard said.
"It doesn't cost anything to get records put together and get information," she said.
The clinic is located at 2705 E. 17th St. For information contact Annie Ballard at 208-346-7500 ext. 175.
ISU to host 'Pitch-off' business competition
Idaho State University College of Business's Center for Entrepreneurship and Economic Development will host on Dec. 6 a "Pitch-off" competition, which will prepare students who want to compete in the Idaho Entrepreneurship Challenge.
The Idaho Entrepreneurship Challenge is an annual competition where Idaho college students present business ideas for innovative products and services, an ISU news release said. It will take place on March 27 and 28 in Boise.
The "Pitch-off" will help students polish their business proposal, prototype and 60-second elevator pitch ahead of the Idaho Entrepreneurship Challenge.
U.S. Bank donated money to offer cash prizes to the winners of the "Pitch-off."
Prizes include $2,000 for first place, $1,000 for second place, $500 for two runners up, two award and $250 for best support materials.
For information, contact Jeff Street, director of Center for Entrepreneurship at strejeff@isu.edu.
Divinia Water secures approval for clinical trial
Divinia Water Inc., an Idaho Falls-based bottled water brand, and the National University of Natural Medicine have announced a study on Divinia Water's effect on particular human health problems, approved by the National University of Natural Medicine's Institutional Review Board.
The clinical trial will test the effects of Divinia Water on chronic kidney disease and several forms of hepatitis, a Divinia news release said. The study was formally approved to enter the clinical trial testing, which should begin in early 2019 with trials conducted by the Helfgott Research Institute at the National University of Natural Medicine in Portland, Ore.
The study's protocol tests Divinia Water's effects compared to the effects of drinking commercially available bottled water.
Divinia's expectancy is that the trial's results will show that its water contributes to a more natural and holistic approach to care for chronic kidney disease and hepatitis with benefits that surpass the current standard of care, the release said. For information, go to diviniawater.com.
Submit news
Submit business news and story suggestions by emailing news@postregister.com.
The Shoptalk column reports on business trends, acquisitions, contracts, openings and relocations.
People in Business features news of promotions, certifications, awards and management-level hires.
The Post Register accepts headshot photographs of people in business so long as those photos are of publishable quality. Emailed photos should be attached as jpegs and should be large format of at least several hundred kilobytes (k) in size.
https://ift.tt/2RB88Xe