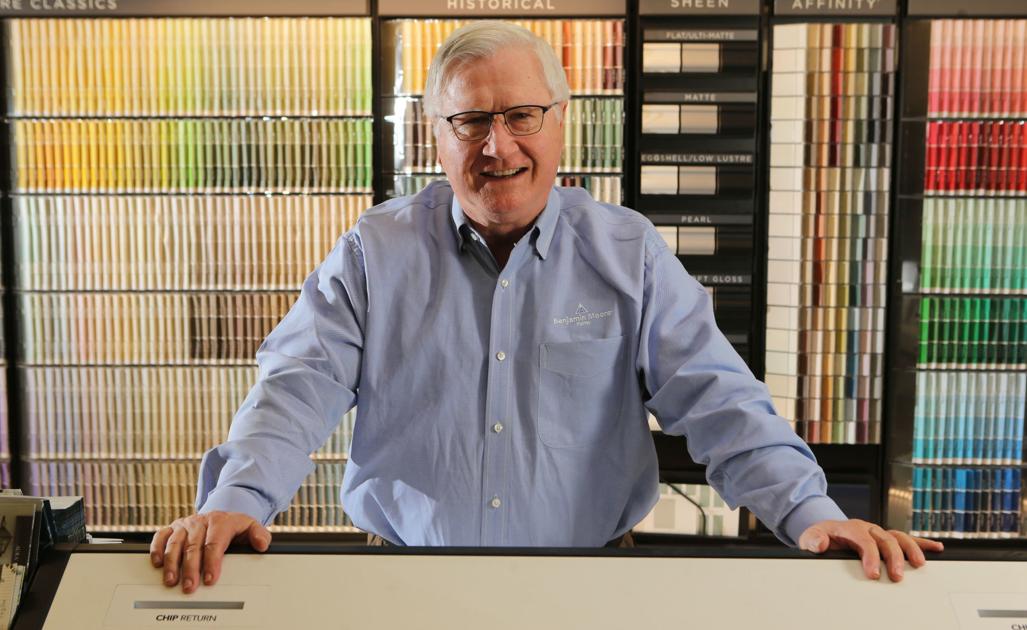 TUPELO • Walk into Classic Finishes in the West Main Shopping Center in Tupelo and you'll get some friendly expertise, a side of sage advice and maybe a limerick or two.
Dig a little deeper with owner Jimmy Grisham, and you might even learn a thing or two about the arts.
Originally from Tupelo, Grisham graduated in 1969 from Kosciusko High School before heading to the University of Mississippi where he had his first brush with theater.
"I was in 'Damn Yankees,'" said the 67-year-old Grisham. "And I got into it like a lot of plays people get into for the first time. Somebody dropped out and they were very desperate to fill the role. I didn't have to audition or anything, I just got in it."
Since then, Grisham has directed, starred in, worked backstage or just aided with several productions in Northeast Mississippi with different organizations including Pied Piper Players, Tupelo Community Theatre and Tupelo High School.
"That was interesting," Grisham said of his first role, "and it was a really good introduction. I really liked painting and sculpture and all that, and being in a show was the first time I got to see all the elements unfold."
Grisham had a small role but it was enough to give him the bug. He starred alongside character actor Jonathan Harris, who audiences might remember from the 1960s sci-fi series "Lost in Space."
"They would hire a professional actor to come in and work on the show and he would do it with the students and this time it was with him," Grisham said. "He was a wonderful person."
Harris taught Grisham a thing or two about stagecraft in his time with the production, and those lessons have stayed with the Tupelo man through his own roles through the years.
"I didn't know anything about theater. I was a business major and he just really hammered in how important it was to put on a good show. He was intent on doing the very best you can to make it a good production. That stuck with me," Grisham said.
Having directed different productions from "The Music Man" to "The Taming of the Shrew" with Pied Piper and starring in roles in shows like "The Drowsy Chaperone" with TCT – Grisham frequents as many plays and musicals as he can both locally and abroad. He and his wife, Debra, are frequent patrons at The Orpheum in Memphis for its Broadway series and he's been known to head to Broadway in New York City to catch a show.
His children, Jamey and Julie, are both actors in their own right.
Jamey performs with Norwegian Cruise Lines and The Barn Theatre in Michigan while Julie has appeared in "Scorned" on Investigation Discovery as well as the feature film "A Haunting in Cawdor."
Both have stepped in to help Grisham with directorial duties in Tupelo at Pied Piper in his 22 years serving on the board of directors.
You can also find Grisham in Tupelo Ballet's production of "The Nutcracker" each holiday season in which he portrays Drosselmeyer.
"I told them the other day that I've been doing this so long I was going to have to come out for dress rehearsal on a walker," he said, laughing. "I love doing that show."
Grisham said that theater is like having a little family in the midst of a production, which is one of the reasons he continues to do it.
"It's funny how you start with a show and you have auditions and you cast the play and work and work and work," he said. "You sweat and worry and cross your fingers that it's going to work out. And it always does. And you make lifelong friends in the process. It's been important to me."
https://ift.tt/2zfnPfP