---
Business news in brief - Post Register
Posted: 16 Sep 2019 08:00 PM PDT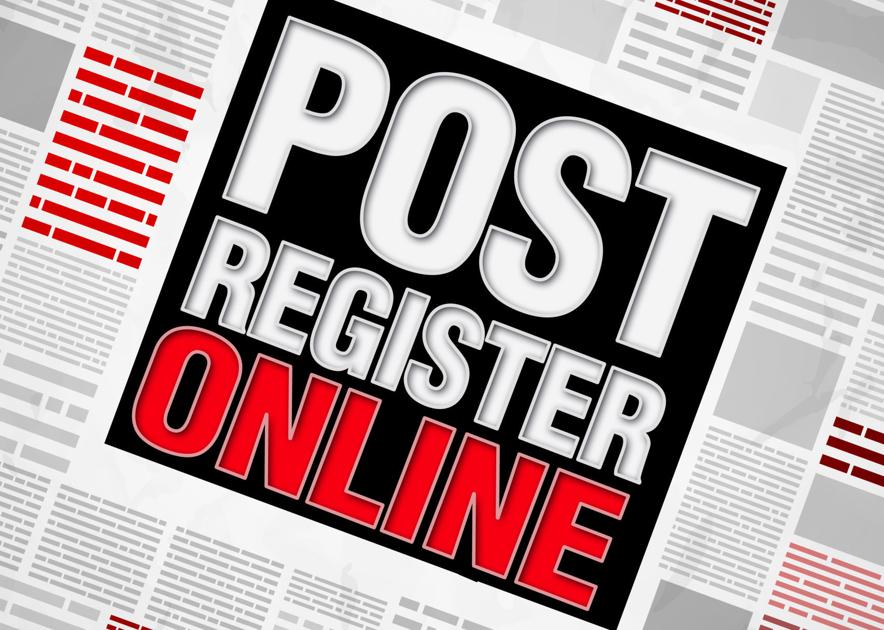 Massage Envy owner opens yoga studio and parkour training center nearby
Favad Malik, owner of Massage Envy at 3047 S. 25th East, has opened two new "separate but complementary businesses" — Flip & Twist and Yoga London — nearby at 3019 S. 25th East, a company news release said.
The business will host a grand opening at 11 a.m. Saturday. Flip & Twist and Yoga London will open to the public with regular class schedules beginning Monday, the release said.
Flip & Twist, billed as a family agility training center, offers recreational gymnastics that focus on parkour, the release said. It also will offer "ninja warrior" classes to teach skills such as those showcased on the television program "American Ninja Warrior."
Flip & Twist and Yoga London share an entrance. Yoga London will be open seven days a week with classes starting at 5:30 a.m. daily. Flip & Twist will offer classes from 8 a.m. to 10 p.m.
Both businesses are offering specials related to the grand opening. For information, visit yogalondon.us and flipandtwistidahofalls.com.
Idaho Falls Chamber accepting Business of Distinction nominations
The Greater Idaho Falls Chamber of Commerce is accepting nominations for the Business of Distinction Gala 2019.
The event will be held from 6 p.m. to 9 p.m. Nov. 1 at The Waterfront at Snake River Landing, 1220 Event Center Drive.
The Gala recognizes local businesses "who have had a positive impact and contributed to the social and economic well-being of the area," the chamber's website said.
The nomination deadline is Sept. 30. Self-nominations are allowed.
Nominations can be made at tinyurl.com/IF-chamber-gala.
Tickets start at $50 and sponsorship opportunities remain available.
For information, contact Emily Slike by calling 208-523-1010, Option 3, or emailing programs@idahofallschamber.com.
INL software engineer to address Young Professionals Network
Kaleb Houck, an Idaho National Laboratory software engineer, will be the featured speaker at the upcoming Young Professionals Network meeting.
The meeting will be held from 6 p.m. to 8 p.m. Oct. 8 at the College of Eastern Idaho, 1600 S. 25th East.
The event is free to members and CEI students with an ID and $10 for nonmembers.
RSVP at idahofallschamber.com/event/october-ypn/.
Nearly 50,000 GM workers strike: Live updates - CNN
Posted: 16 Sep 2019 07:12 PM PDT
[unable to retrieve full-text content]
Nearly 50,000 GM workers strike: Live updates
CNN
46000 workers from the United Auto Workers (UAW) union went on strike against General Motors on Sunday night.
Ducey goes to DC to urge USMCA ratification - Chamber Business News
Posted: 16 Sep 2019 11:35 AM PDT
Arizona Governor Doug Ducey is in Washington, D.C. urging Congress to ratify the United States-Mexico-Canada Agreement (USMCA).
"America and Arizona's businesses are beyond ready to ratify the USMCA," Ducey said at a U.S. Chamber of Commerce press conference on Sept. 16. "There's 44 other American states that enjoy either number one or two trading relationship[s] with Mexico and Canada. So with the USMCA our country has a once in a generation opportunity to take our North American trade relationships to an entirely new level."
The USMCA was signed by President Donald Trump as well as his Mexican and Canadian counterparts in November of 2018. The trade agreement, also known as NAFTA 2.0, will update and modernize current trade agreements between the three North American countries.
However, it still needs to pass through Congress in order to be ratified.
"Congress should and will, in my opinion, pass the agreement this fall before the end of the year and eliminate and questions about the future with our two largest export markets and our largest trading partners," U.S. Chamber of Commerce and Industry CEO Tom Donohue said at the press conference. "We're going to keep the pressure on together until this job gets done."
Ducey has been a strong proponent for the ratification of USMCA since its inception, saying it is crucial for the economies of North America, the U.S. and Arizona.
In February, Ducey sent a letter to Arizona's congressional delegation urging members to vote yes on ratifying the USMCA because the state's trade with the two countries has resulted in $19 billion in combined economic impact with Mexico and Canada, $9.7 billion in Arizona exports to Canada in 2017 and more than 236,000 Arizona jobs.
"While the North American Free Trade Agreement was a historic agreement and visionary for its time, it is nearly 25-years-old. The business world has evolved tremendously during that time, but our trade policies have not kept up," Ducey wrote in the letter. "As we seek to secure Arizona's economic future, a strong trade deal with Mexico and Canada is crucial. I urge you to work with your colleagues in Congress to move towards ratification of the USMCA as quickly as possible."
Both of Arizona's U.S. senators have expressed support for the trade agreement as well as four of Arizona's nine U.S. representatives, including Rep. Greg Stanton (D-CD 9) who recently held a tele-town hall with Ducey regarding the USMCA.
"The truth is, on this one, we're really close — that's the good news in the current situation, that I think the Democrats and the House want to get to 'yes' and are working very hard to get to 'yes,'" Stanton said during the call. "I believe that these conversations are happening very quickly, and I believe we should get a vote on this USMCA before Congress before the end of the year."
Ducey and the Arizona-Mexico Commission recently created a website with resources to help people understand the USMCA as well as encourage civic engagement.
"In Arizona, we launched a new website where people can visit and make their voices heard — USMCAnow.org," Ducey said. "This website has trade facts and resources for every state in the country. I also want to encourage everyone across the country to reach out to their members of Congress and urge them, in fact feel free to demand from them that they publicly support the ratification of USMCA."
"Mexico has just passed China to become America's number one trading partner and Mexico is Arizona's largest trading partner," Ducey said. "If we care about Mexico and Canada, if we care about United States jobs and economic opportunity for our citizens, we will ratify the USMCA… Now is the time and with everyone's help I know we can get this done."